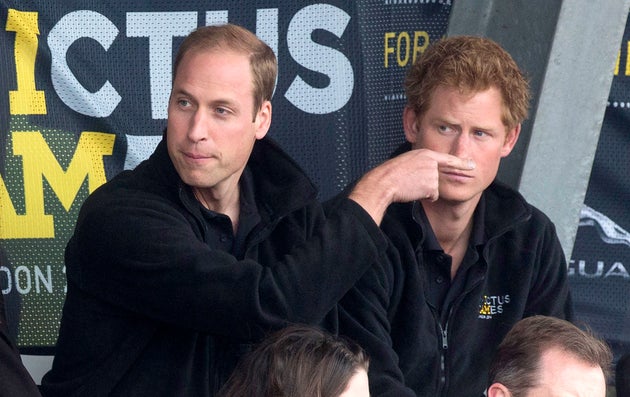 Prince William couldn't be more excited about Prince Harry and Meghan Markle's engagement news.
During Prince William's first official visit to Finland on Wednesday, the royal told reporters that he's "delighted" for the couple. But it seems like his well-wishes are just a little selfish.
"For me personally I hope it means he stays out of my fridge, it will stop him scrounging off of my food, he's done it over the last few years," he said ― like a true older brother.
Prince William and Catherine, the Duchess of Cambridge, currently live in Kensington Palacealongside Prince Harry.
Congratulations for the happy couple poured in after Prince Harry and Markle announced their engagement on Monday.
Former President Barack Obama tweeted out his congrats (without @-ing anyone, which is how you know you're famous) on Monday.
"Michelle and I are delighted to congratulate Prince Harry and Meghan Markle on their engagement," Obama wrote. "We wish you a lifetime of joy and happiness together."
The former Kate Middleton later told reporters that she's "absolutely thrilled" for the two.
"It's such exciting news. It's a really happy time for any couple and we wish them all the best and hope they enjoy this happy moment," the Duchess of Cambridge said Tuesday in London.
Related
Do you have info to share with HuffPost reporters? Here's how.