Prince William has said when he's not working or performing royal duties, he spends "all his free time" with his kids.
The Duke of Cambridge, 37, attended a gala dinner celebrating the 30th anniversary of London's Air Ambulance charity, where he shared an insight into his life as a dad.
Speaking to British music icon Eric Clapton, he said it was difficult finding enough time to spend with his family.
"It's the children," he said, according to the Express. "It's quite hard spending time with them. Any free time I get I see them."
Prince William has been candid before about his relationship with his children, Prince George, six, Princess Charlotte, four, and Prince Louis, 18 months.
He said he would "fully support" his kids if any of them came out as LGBTQ, adding: "I think communication is so important with everything, in order to help understand it you've got to talk a lot about stuff and make sure how to support each other and how to go through the process."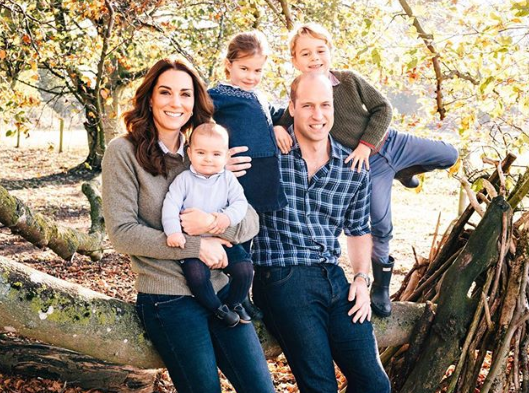 The dad-of-three also previously said fatherhood can be "daunting", particularly when it comes to dealing with a lack of sleep, and changes to your routine.
"Once the lack of sleep starts setting in, the stress levels go up," he said. "From a young age you're taught to have a vision, have a plan, have a career and all of a sudden babies come along and you have to start thinking about a lot more. It's such a change, your whole life goes one way and suddenly you're told to stop in your tracks."
The Duke isn't alone in voicing the conundrum faced by many working dads – other fathers in the public eye have shared similar concerns.
David Beckham spoke about how hard it was when he couldn't be with his children due to career commitments. "I didn't want to miss a second, but of course there were times I couldn't be there," he previously said.
"I feared they would do something for the first time and I wouldn't be there to see it. I knew that spending as much quality time with my kids as I could, especially when they were young, was the most important thing in the world."