Kensington Palace shared the two adorable shots on Twitter on 8 January and wrote: "The Duke and Duchess of Cambridge are very pleased to share two photographs of Princess Charlotte at Kensington Palace this morning."
The images were taken by the Duchess shortly before Princess Charlotte left for her first day of nursery at the Willcocks Nursery School.
One photo showed Princess Charlotte walking down the steps, and another showed her sat down with her hands in her lap.
The Willcocks Nursery School said: "We are delighted that The Duke and Duchess of Cambridge have chosen the Willcocks Nursery School for Princess Charlotte.
"We look forward to welcoming Charlotte to our nursery in January."
On the Willcocks Nursery website, it states: "The Willcocks Nursery is a traditional nursery school which strives to maintain its ethos for high standards, excellence and good manners.
"The school was founded in 1964 by Miss Diana Willcocks and has been at its current location in the church hall of Holy Trinity Church, Prince Consort Road, London since 1984."
Prince George was pictured on his first day of nursery back in January 2016. He nows attends Thomas's Battersea School in London.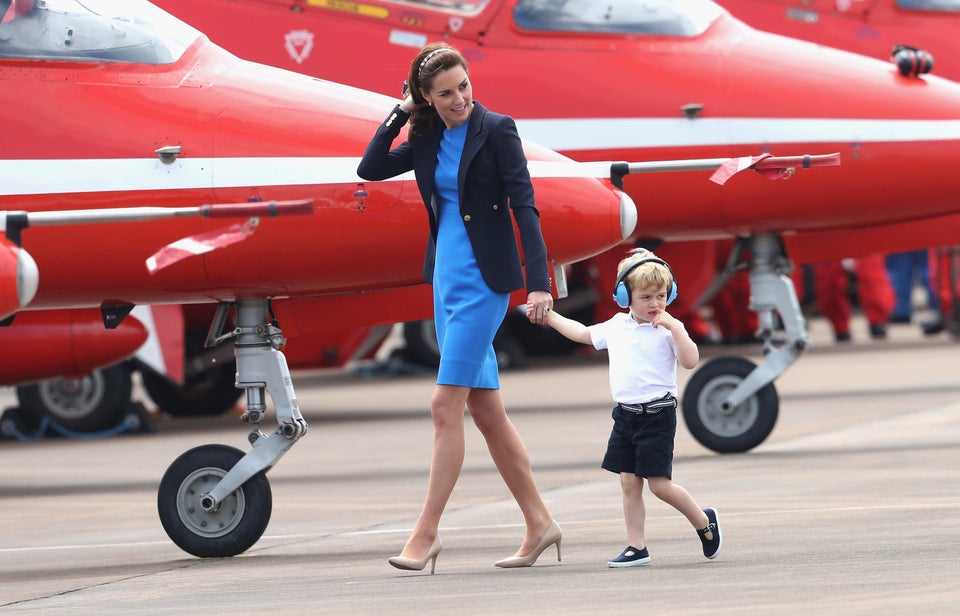 Prince George At The Air Tattoo