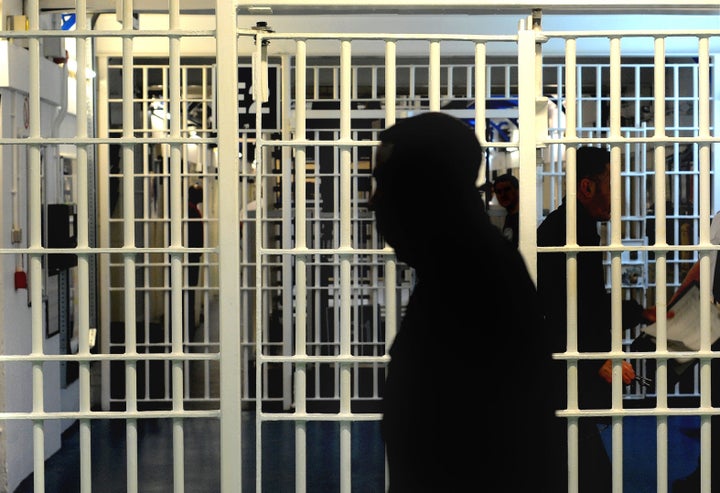 Prisons are now a "toxic mix of violence, death and human misery" because of overcrowding and cuts to frontline staff, justice experts warned today.
The Howard League for Penal Reform made the damning assessment after the prison watchdog revealed the homicide rate in prisons are at an all time high – with more murders in the past four years – 17 – than the previous 10 years combined.
There were also 4,000 assaults with weapons in prisons during 2015 – a 38 per cent increase on the previous year.
The figures come as the Government struggles to recruit front-line prison officers and 74 out of 118 prisons are deemed to be overcrowded.
Andrew Neilson, Director of Campaigns at the Howard League for Penal Reform, said: "Reducing resources while allowing the prison population to grow unchecked has created a toxic mix of violence, death and human misery. Urgent action is needed to make prisons safer.
"Solving the problem will require imaginative thinking and bold action to stop throwing so many people into these failing institutions, where they are swept away into deeper currents of crime."
The Prison and Probation Ombudsman today released a report on its investigation into homicides carried out behind bars.
The report flags up not only in the increase in homicides – defined as either murder or manslaughter – but also "a troubling rise in the level of violence and disorder".
It reads: "There was a 27% increase in assaults and a 31% increase in serious assault incidents in prisons in 2015, compared with the previous year."
It flags up concerns over the use of "new psychoactive substances in prisons", which led to "users acting violently and out of character, or getting into drug debts."
According to the Howard League, the number of frontline prison officers has dropped from 27,650 in 2010 to 14,689 in June 2016,
Yet over the same period the prison population has remained broadly the same, with 85,600 prisoners in 2010 and 85,082 in August of this year.
Labour's Shadow Prisons Minister Jo Stevens called on the Government to set out how it would tackle the continuing rise in prison violence.
She said: "The Tory government cuts to the Ministry of Justice's budget at a time when prison population numbers have risen and prison officer numbers drastically declined has led to a lethal cocktail of violence, drug use and chaos in our prisons.
"The Tories have presided over the highest number of prison homicides since records began; swift and urgent action must be taken in order to tackle the astronomical levels of violence in our prisons. We need a plan and action on prison violence reduction and we need it now."
A Prison Service Spokesperson said "safe prisons are fundamental to an effective justice system and a key part of our reforms."
They added: ""The Prison and Probation Ombudsman rightly sets out a number of factors that must be addressed, including the availability of psychoactive substances and levels of violence in prisons. There are no easy solutions and his insight and experience are invaluable in helping tackle these complex areas.
"The Justice Secretary will be setting out her plans for prison safety and reform in the coming weeks."