Islamist extremists are set to be held in separate prison units, after an inquiry revealed that inmates were acting as "self-styled emirs" behind bars.
But Justice Secretary Liz Truss admitted the training manual for prison staff needs to be updated as it still references Al Qaeda but makes no mention of the so-called Islamic State, or Daesh as the group is also known.
Truss told Radio 4's Today Programme prison workers were being trained to "root out" extremism and that a "small number of very subversive individuals... do need to be held in specialist units".
Today's Nick Robinson pointed out that the training materials for employees only refer to the weakened terrorist group Al Qaeda, rather than the so-called Islamic State which rose from its remains and has been in operation since 2013.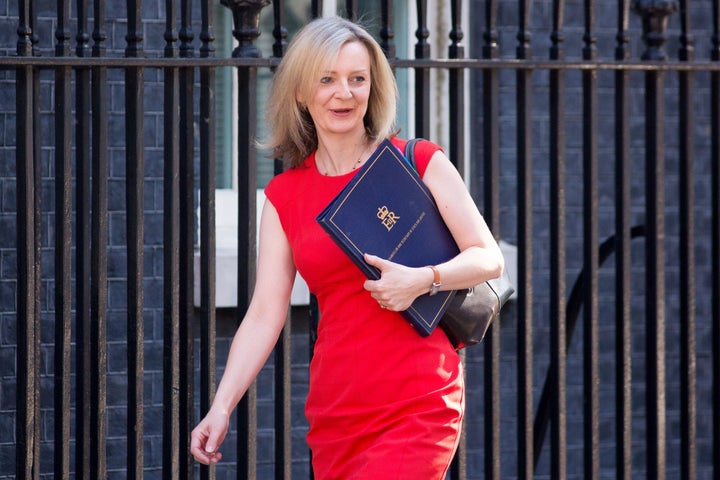 In response, Truss said new manuals were being created and all staff would have them "by the end of this year".
The rise of IS has been linked to the Abu Ghraib prison in Baghdad, which was seen to have a radicalisating effect with prisoners organising operations and picking leaders form the jail.
Radicalisation is "one of the largest threats we face", Truss claimed.
When Robinson asked whether keeping extremists together would not encourage more radicalisation, Truss said that prisoners would be "moved around" inside the specialist units to prevent this.
She also refused to say whether she would "stand up" to Theresa May and say that no budget cuts should be made to the already stretched prison service in the upcoming Autumn Statement, when pressed by Robinson.
Truss said that training Britain's prison staff was essential "vital" deal with the the problem, and that she was "determined there will be the resources we need".
A month into the job, she said she would also focus on the "unacceptable" levels of violence in prisons.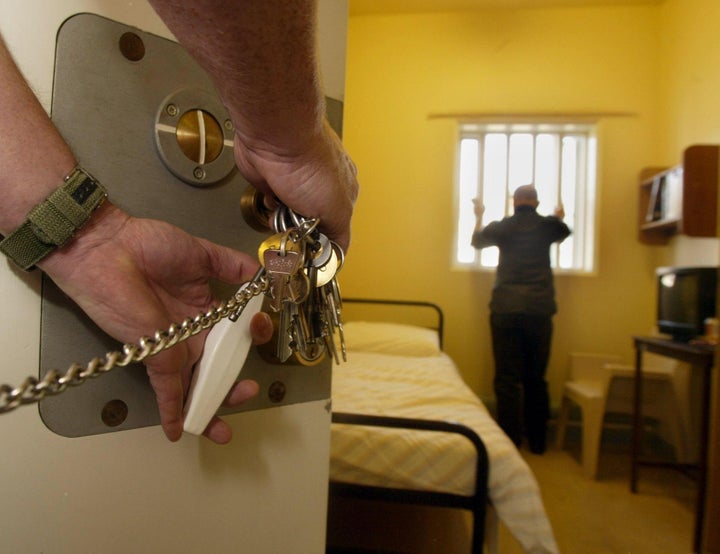 A government-ordered review into radicalisation in jails also disclosed that fanatics have attempted to engineer segregation and exploit a fear among staff of being labelled racist.
It found evidence of "aggressive encouragement" of conversions to Islam, unsupervised worship and intimidation of prison imams.
The disclosures emerged in a review led by former prison governor Ian Acheson and commissioned last year by then justice secretary Michael Gove.
Scrutiny of the issue resurfaced last week when it was revealed that Anjem Choudary, one of Britain's most prominent Islamist clerics, faces years in jail for drumming up support for Islamic State.
Ministers have confirmed planning is under way to create specialist units within the high security estate in order to remove the most dangerous extremists from the general population.
Introducing the measure in order to stop a small number of individuals from being able to "proselytise" to other inmates was one of the review's key recommendations.
The full report is classified but the Ministry of Justice has published a summary of the main findings.
It said the review found evidence that Islamist extremism is a "growing problem" within prisons, which can manifest itself in various ways.
They included offenders advocating support for IS, while "charismatic" prisoners acted as "self-styled emirs" - exerting a "controlling and radicalising influence" on the wider Muslim prison population.
Other examples cited were:
Aggressive encouragement of conversions to Islam.

Unsupervised collective worship, sometimes at Friday Prayers - including pressure on supervising staff to leave the prayer room.

Attempts to engineer segregation by landing, by wing, or even by prison and prevent staff searches by claiming dress is religious.

Books and educational materials promoting extremist literature in chaplaincy libraries.

Intimidation of prison imams and "exploitation of staff fear of being labelled racist".
The review recorded a "lack of confidence and consistency in challenging unacceptable extremist behaviour and views".
It concluded that "cultural sensitivity" among National Offender Management Service staff towards Muslim prisoners has "extended beyond the basic requirements of faith observance and could inhibit the effective confrontation of extremist views".
Figures show there were 12,633 Muslims in prison in England and Wales as of the end of June. The number stood at 8,243 a decade earlier.
As at the end of March, of the 147 people in prison for terrorism-related offences, 137 of them considered themselves to be Muslim.
A separate official report published last month said that at any one time Noms manages more than 1,000 prisoners who have been identified as extremist or vulnerable to extremism.
As well as the introduction of specialist units, governors have been instructed to ban extremist literature and remove anyone from Friday prayers who is "promoting anti-British beliefs or other dangerous views".
Measures also include improving extremism prevention training for all officers and strengthened vetting of prison chaplains.
Peter Dawson, director of the Prison Reform Trust, said of proposals for specialist units: "The goal must be to get people back into the main prison community, so that changes in their behaviour can be observed.
"Anything else is just storing up an even more difficult problem for when they are eventually released."
Shadow prisons minister Jo Stevens claimed the issue of radicalisation of vulnerable Muslim inmates and growing extremism in prisons "has been ignored by the Tories for over five years".
Citing record levels of violence and a growing prison population, she added: "It's little wonder overstretched prisons have been unable to address the problem."