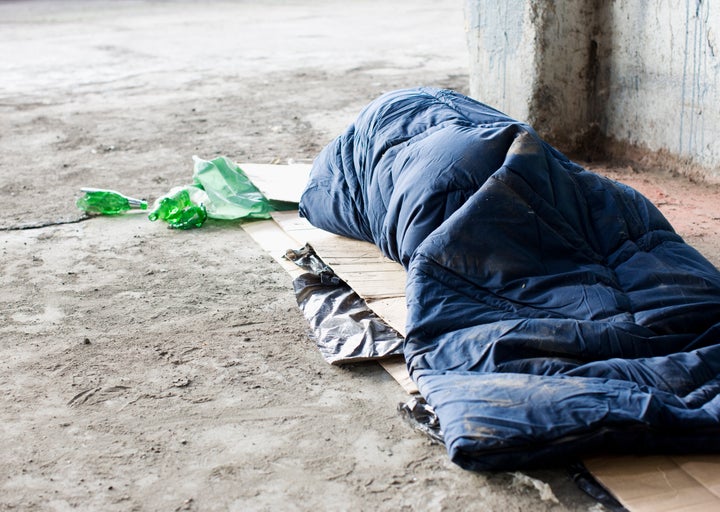 Almost 65,000 households in the UK could be facing eviction and homelessness when the government's eviction ban is lifted next month, according to a renters' union.
Many private tenants have been unable to pay rent and fallen into arrears at the hands of "unsympathetic" landlords during the coronavirus pandemic. For some, the fear of eviction has impacted their mental health.
In March, the government announced the suspension of evictions for three months to protect private renters. During that period, landlords have not been able to start eviction proceedings and all previous possession cases have been put on hold.
After June 29, however, courts will be able to begin hearing both new and existing cases again. The Tenants Union says this will put tens of thousands of households at risk of eviction and homelessness. Charity Shelter has called for judges to be given extra powers to keep people in their homes.
When Neil, 44, learned that his monthly salary would be slashed by 50% from April, he and his wife, Sally, immediately contacted their landlord to ask if he would be willing to accept a 50% reduction in rent.
The couple, who live in north Wales, were told that although they could temporarily pay half of their monthly rent, this was emphatically "not a discount but something we'd have to pay back in the future."
Despite repeated pleas for clarity via Facebook Messenger, they've had almost no news in two months. Sally's supply teaching contract runs out in a few weeks time, after which the pair will be surviving on only half of Neil's normal salary.
"We're already stretched paying the current rent," said Neil. "What if the landlord suddenly turns around and asks for all the debt we've accrued? We can't afford that."
Sally – who has anxiety – says the looming deadline keeps her up at night, while she has become more and more worried about their growing debt and how to pay it back.
"We're feeling very vulnerable," she said. "At least at the beginning [of lockdown] we knew there wasn't going to be an eviction letter waiting for us, but now that time is running out.
"What's to stop us from being evicted? Our landlord could get annoyed and throw us out and find someone else."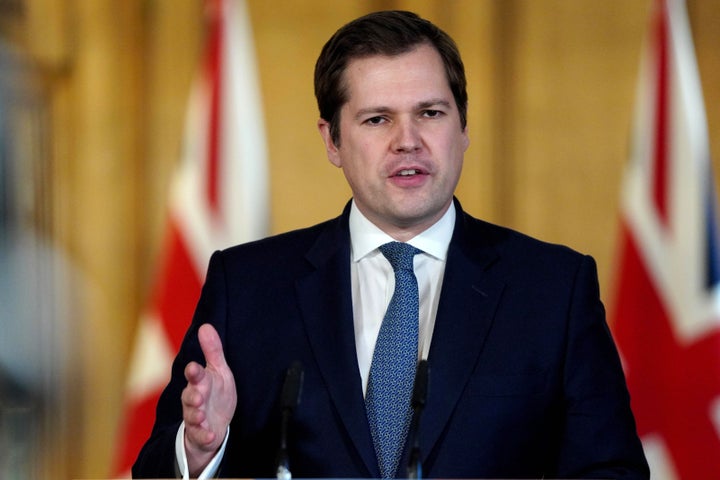 The Ministry of Housing, Communities and Local Government (MCHLG) has said it will keep its protection for renters "under review", but says landlords and tenants are "expected to work together to establish an affordable repayment plan" after June 29, with government guidance urging landlords to "show compassion".
However a survey of more than 1,500 people carried out by campaign group Generation Rent found that the proportion of landlords who refused to offer any flexibility to struggling tenants outnumbered those who granted rent reductions that did not need to be repaid eight-to-one. In the same study, more than half of renters said they had lost income since the lockdown started.
And it is not just those who have struggled to pay rent in lockdown who will be at risk of becoming homeless during the pandemic.
Abdul* was in the midst of a two-year legal battle with his landlord – who he says has subjected him to continuous harassment – when the suspension was announced.
He claims that in July 2017, the landlord of his two-bedroom rented flat abruptly removed the entire kitchen – fridge, shelves, cooker, etc – to "fix a leak". Since then, he and his young family have been forced to sleep in one bedroom and use the other as a makeshift kitchen, living on microwave ready meals and takeaway food.
When he complained to the landlord, he was served an eviction notice – the first of at least three. Although he has been paying full rent during lockdown, he and his family are once again at risk of being thrown out of their East London flat once the suspension is lifted.
Abdul says that while they have suffered a great deal of emotional and mental distress, they cannot afford to find another place unless their deposit is returned, which his landlord has refused to do.
"He's forced me to stay in the property and fight back," he told HuffPost UK. "Now I want justice."
"It has affected us in many ways. I am taking anti-depressants, my wife is always stressed, my children don't have any space in the flat to play."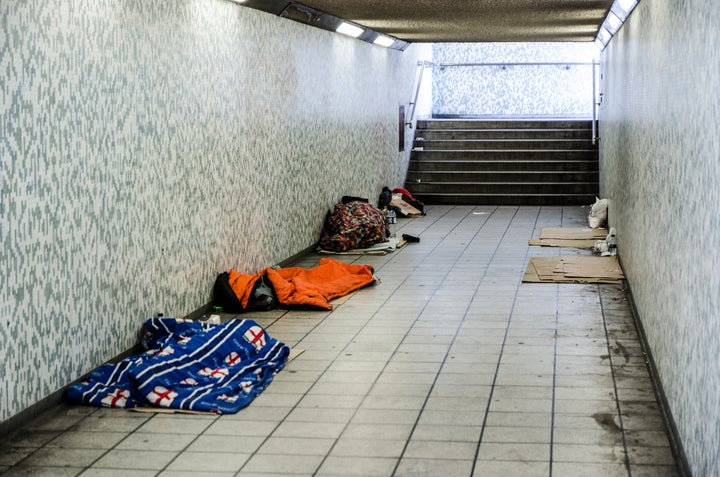 Ben Clay from the Tenants Union said the issue was "a question of fairness". While homeowners were offered a three-month mortgage holiday – which last week was extended for a further three months – renters were told to rely on the kindness of their landlords for a sense of security.
"The eviction cliff edge is a huge issue for tenants right now," he told HuffPost UK.
"Generally the poorest in society are tenants because none of them can afford to buy a house, and yet they're expected to pay more money back."
Polly Neate, chief executive of Shelter, said the charity had heard from renters who were "struggling more than ever as jobs are lost and incomes fall because of the crisis.
She said: "If the government lifts the eviction ban without putting in protections for renters, it will unleash a wave of homelessness that will see councils drown and families needlessly suffer.
"That's why it's critical judges are given extra powers to keep people in their homes.""
An MHCLG spokesperson said: "The government has taken unprecedented action to support renters during the pandemic to ensure no one can be forced from their home - and we will keep these measure under review.
"We continue to urge the need for landlords to work together at this time and to raise issues at the earliest opportunity to address any concerns to agree a workable way forward."