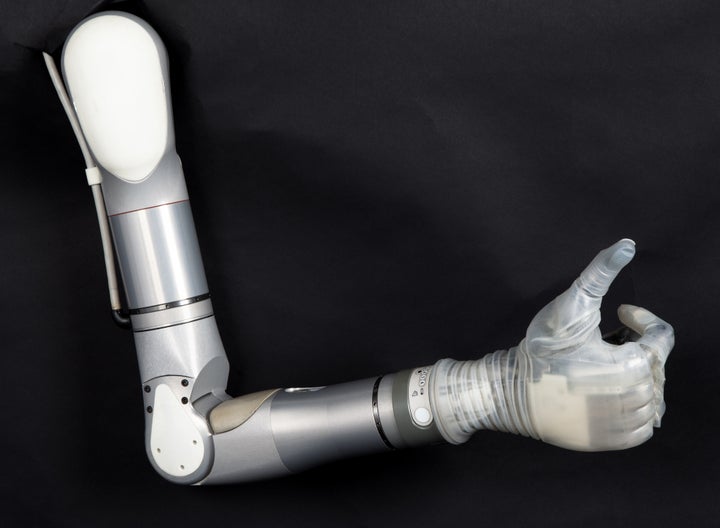 The highly advanced prosthetic arm created by Segway inventor Dean Kamen is finally set to go on sale nearly ten years after it was first conceived.
With a powered shoulder, elbow and wrist, as well the ability to sense a user's intended movements and a grip force sensor that indicates how tightly an object is being grasped, the prosthesis is considered one of the most advanced to have ever been made.
The Luke, which is named after Luke Skywalker's prosthetic arm, is connected to the amputated limb by electrodes that detect electrical signals from muscles, rather than requiring switches or buttons, or manual adjustment by the user.
Its complex structure enables users to raise their arm behind their shoulder. The limb is also strong enough to lift a carton of milk from the floor and delicate enough to grip an egg.
With such a high price-tag, it's unlikely that Medicare and most private health insurers in the US will be willing to cover the cost. 3D printing, meanwhile, is slashing the price of basic prosthetics to just a few hundred dollars, but they are significantly less advanced than limbs like the Luke.
Angel Giuffria, actress and congenital amputee, wore the arm in a clinical trial three years ago. She told Popular Science: "When I first got it, I thought it was heavy for someone of my stature."
But over time she said she started to enjoy using the arm:
"After getting used to it, the flexion and extension [a feature which enables the wrist to pivot] was amazing to me."