A member of Russian punk protest group Pussy Riot has been taken to hospital in a grave condition for what could be a possible poisoning, reports say.
Ekho Moskvy radio and online news portal Meduza reported on Wednesday that Pyotr Verzilov has been in emergency care since late on Tuesday.
They quoted a fellow Pussy Riot member, Veronika Nikulshina, as saying Verzilov's symptoms included losing his eyesight and ability to speak.
Nikulshina said Verzilov was being treated in the toxicology unit of a Moscow hospital, indicating a suspected poisoning.
Verzilov, Nikulshina and two other activists served 15-day jail sentences for disrupting July's World Cup final.
They ran onto the field wearing police uniforms, briefly interrupting the match between France and Croatia.
Pussy Riot said they were protesting against excessive police powers in Russia.
The group recently staged a show at the Edinburg Fringe, featuring screaming, chanting, and torrents of religious-style vocals, which centred on the real-life trial and imprisonment of Russian frontwoman Maria Alyokhina.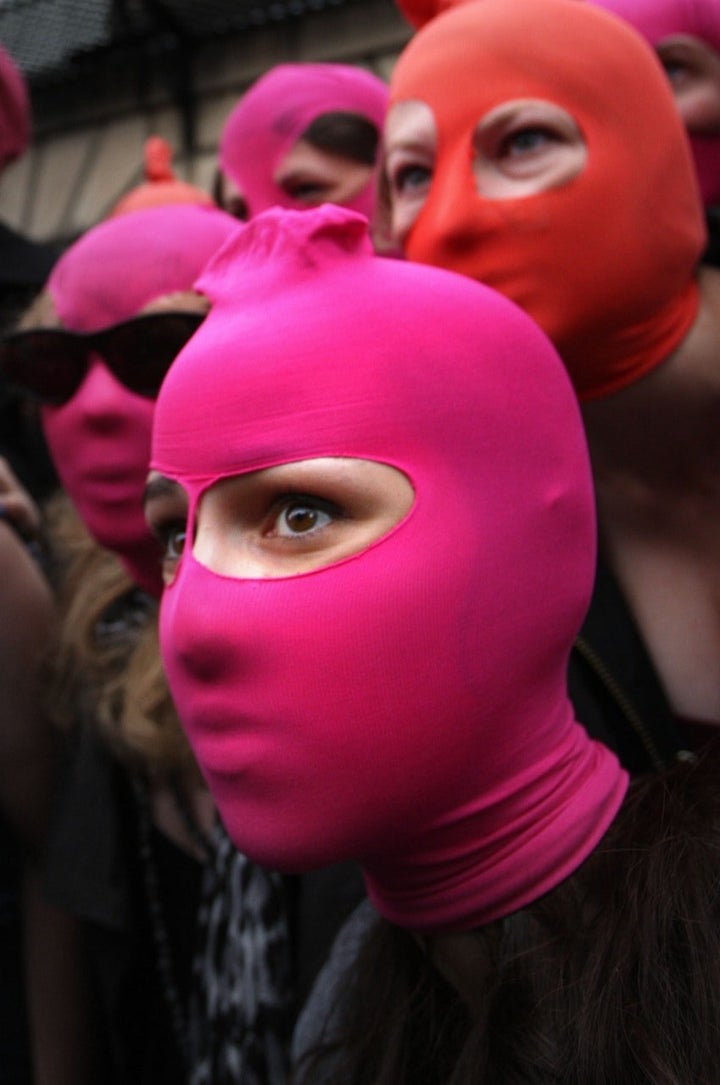 A fierce critic of Russian President Vladimir Putin, Alyokhina, 30, retells the story of the group's 2012 protest performance in a Moscow cathedral and the two-year prison sentence she and another band-member received for it.
The group used video footage and subtitles on two screens above the stage and rants at a delighted public, at one point spraying them with water and throwing bottles into the crowd.
The band's lyrics are sacrilegious and feminist, and make fun of Russian power in songs like "Putin peed his pants", with lyrics like "The glorious Madonna will teach you how to fight/The feminist Magdalene went to a protest march".
"Our country is not only these assholes at the Kremlin, but us as well," Alyokhina told Reuters before the show.
″(We are about) freedom and truth: Maybe it sounds naive but ... you can get imprisoned because of a song or because of a Facebook post, but it's not one or two cases, it's happening every week now."
Her book "Riot Days", which was also presented at the Edinburgh International Book Festival, is part protest manual, part memoir. She aims to show what she says is the true face of Putin and to inspire others to say "no".