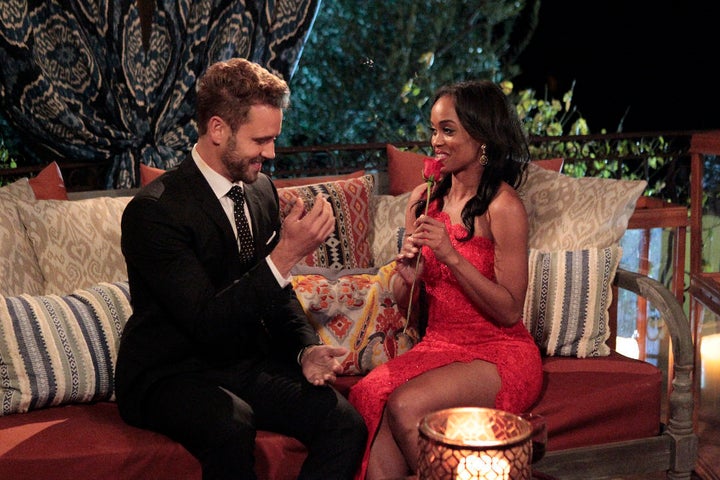 America officially has its first black "Bachelorette," and damn is she awesome. On Monday it was announced that current "The Bachelor" contestant Rachel Lindsay, a 31-year-old attorney from Dallas, will be the next lead of "The Bachelorette." (So... guess it's safe to say she doesn't "win" Nick Viall's heart?)
"The Bachelor" creator Mike Fleiss ― who for years defended the show's whiteness ― had been teasing the big announcement for nearly a week, billing it as "historic." On Feb. 10, journalist Amy Kaufman tweeted that she had gotten information that made her "100% certain" that Rachel would be the next Bachelorette. And on Sunday night, Fleiss acknowledged that the official reveal would take place on Jimmy Kimmel's fellow ABC show the next night.
Lindsay appeared on "Jimmy Kimmel Live" along with Chris Harrison to introduce herself. "I'm ready to find a husband," she told Kimmel. In the process, she spoiled the outcome of her own budding love story with Nick ― something the franchise has never before done with "The Bachelor" or "The Bachelorette."
The response to the announcement was largely positive ― after all, Rachel is cool as hell.
People also expressed some understandable exasperation that the franchise had waited 33 seasons of "The Bachelor"/"The Bachelorette" to cast a black lead.
Of course, this is no revolutionary victory in the fight against institutionalized racism. After all, ABC could have easily cast many more non-white Bachelors and Bachelorettes since the show premiered in 2002. But given that millions of people ― both on the coasts and in the middle of the nation ― tune in each week to watch the show, it's important not to write off the impact even the most basic representation can have.
"The Bachelor" and "The Bachelorette" are shows that are fundamentally based in retro ideas about love and sexuality. The leads of each show are held up as relatable romantic ideals. The Bachelor and Bachelorette are meant to be normal, yet unusually attractive, people who can't find love but truly deserve it ― because they are wiling to "open up," "be vulnerable" and "go on a journey" which presumably ends with engagement.
That romantic lead role, a fantasy which draws in millions of viewers who simultaneously pick apart and buy into the lead's love story, has simply never been made available to people of color. During most seasons of "The Bachelor" and "The Bachelorette," contestants of color have felt more like footnotes to the storyline rather than central characters, with few even making it past week 5, which is usually the point at which the audience starts to develop an attachment to the individual contestants.
With Rachel at the center of the franchise, viewers across the country will be buying into her frothy love story. She will be living out the "fairytale journey," complete with handsome suitors, absurdly constructed fantasy dates, demurely coded sex scenes and Neil Lane diamond rings. A black woman's love story will be the thing that attempts to "fill a hollowness carved by the ways in which our own romantic lives fall ever so short of the beautiful lies," as writer Roxane Gay once wrote about "The Bachelor."
Besides, Rachel isn't a great contender for "Bachelorette" because she's black. She's great because she's smart, stunning, fun to watch on TV, old enough to know what she wants from a partner and seems to really have her life together. She also happens to be a woman of color.
In the next few weeks, we'll see exactly how and when Rachel makes her sure-to-be-graceful exit. We don't know how her arc on Nick's season will wrap up, but we can be sure she'll be ready to open up her heart to new love next month, just in time for filming.
Do people love "The Bachelor," "The Bachelorette" and "Bachelor in Paradise," or do they love to hate these shows? It's unclear. But here at "Here to Make Friends," we both love and love to hate them — and we love to snarkily dissect each episode in vivid detail. Podcast edited by Nick Offenberg.
Want more "Bachelor" stories in your life? Sign up for HuffPost's Entertainment email for extra hot goss about The Bachelor, his 30 bachelorettes, and the most dramatic rose ceremonies ever. The newsletter will also serve you up some juicy celeb news, hilarious late-night bits, awards coverage and more. Sign up for the newsletter here.
Before You Go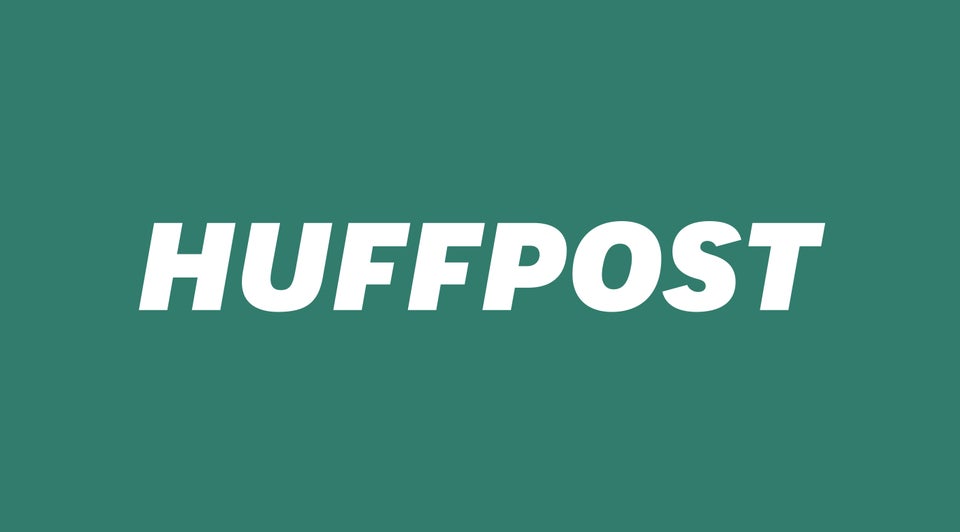 Tweets About "The Bachelor" Season 21, Episode 7