Muslims around the world will be observing the holy month of Ramadan – which sees them fasting during daylight hours – differently this year in lockdown.
Social distancing measures during the coronavirus pandemic mean people can no longer eat or pray together outside their own homes. Prominent figures including Mayor of London Sadiq Khan, actor Riz Ahmed and presenter and author Konnie Huq all feature in a video released this week encouraging people to spend #RamadanAtHome.
But while lockdown restrictions will bring challenges during the period, many British Muslims tell HuffPost UK they will be focusing on the positives, even though they can't take part in the traditional social gatherings.
Some have pledged to embrace technology and social media to virtually "share" a meal with friends and family at iftar – the daily meal to break the fast – despite being in different homes.
Others have vowed to spend quality time with their immediate family, connecting more deeply on a spiritual level during the religious period and focusing on what is important.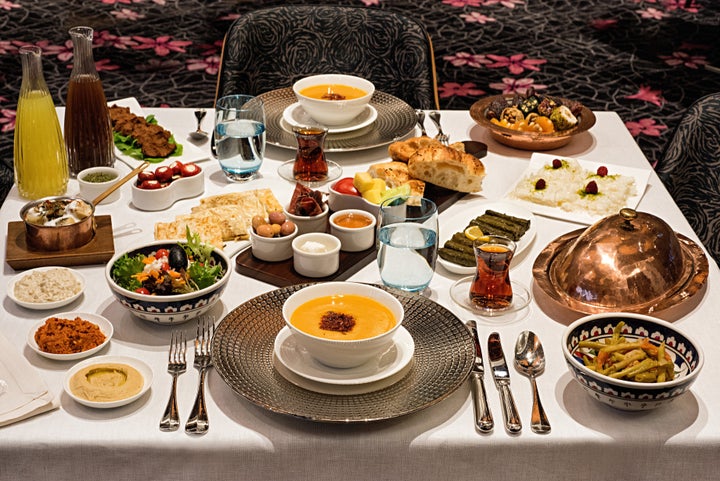 Ramadan is one of the five pillars of Islam and usually a very social time, as families and communities gather in the evenings to eat together and visit their local mosques for the taraweeh prayers, to hear the Quran recited and share communal meals.
Mosques, alongside churches and other religious buildings, remain closed during lockdown so there will be no congregational acts of worship, nor will people be able to visit each other's houses or community centres for iftar.
But Ruby Patel, a primary school teacher in Preston, tells HuffPost UK that although Ramadan will be a completely different experience this year, she welcomes a slowing down to her usual pace of her life during this period.
"Ramadan is usually very hectic for me," she says. "Normally I am rushing to work and rushing back and trying to fit in cooking, praying and sleeping around school. I have to work out when to wake up to eat before the start of fasting and then I go to work and fit in everything around it.
"But I think this year, it will be a more chilled Ramadan. Although I am still working from home as a teacher and giving the children work to do online, I can slow down and fit in time to sleep and pray and prepare food."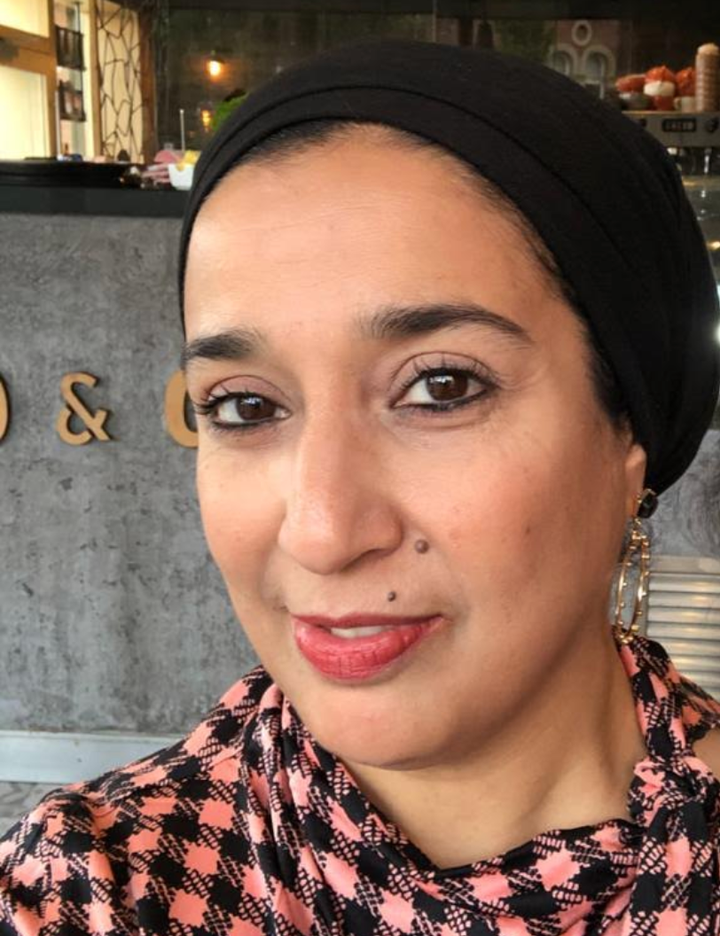 Patel says that although some Muslim men might feel deprived of going to the mosque to pray and seeing their friends due to the coronavirus lockdown, they should view it as an opportunity for more family time.
"Some Muslim women have been joking, saying: 'Finally, the men can do the washing up because they have not got the excuse that they are going to the mosque!'" she says. "But this Ramadan is a real opportunity to have quality family time by praying together, eating together and preparing food together."
Food is an important part of Ramadan. Although people abstain from eating and drinking between sunrise and sunset, the evening meal is usually a time to enjoy delicious dishes.
There is concern among some Muslims that there may be a shortage of food. People are limiting their shopping trips during lockdown and are advised to avoid stock-piling to make sure everyone is able to buy what they need.
Patel says she will use what food she already has and can get hold of during Ramadan, but admits she will miss "proper mangoes".
"Mangoes from Pakistan or India are the best as they are the sweetest." she says. "At the moment, you can't go to Asian food shops as often so I am going to have a simpler regime for food this year. But a date and mango is a traditional part of Ramadan and opening the fast. So I will miss them."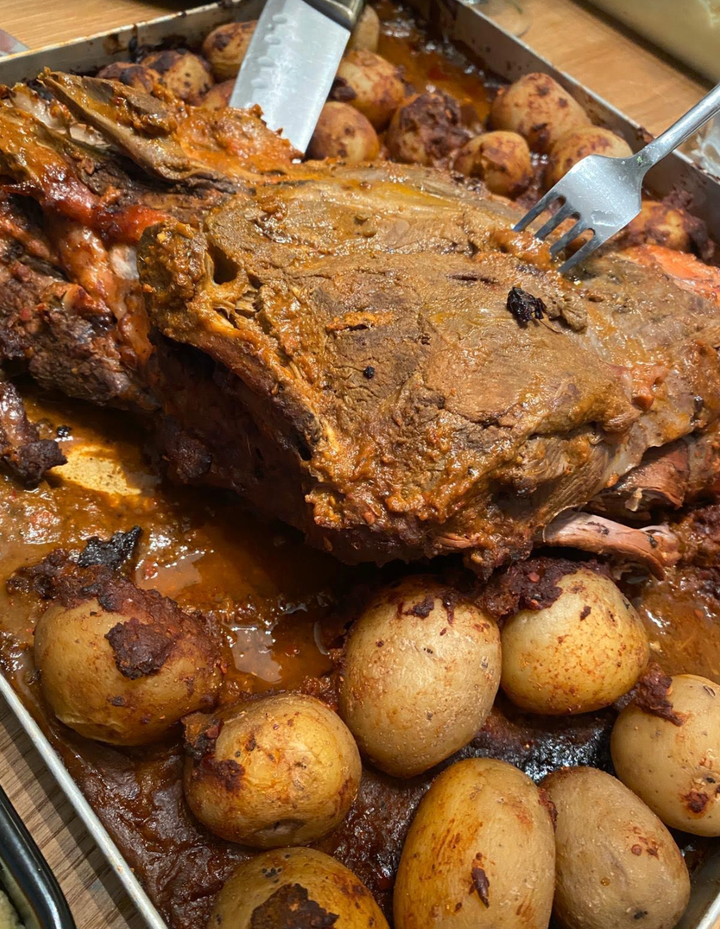 It is unlikely there will be "congregational acts of worship for Muslims outside of the home", the guidance states. Muslims are instructed to follow the government's social distancing rules by sharing iftars digitally, using video platforms such as FaceTime instead of seeing family and friends in person.
"The message for this Ramadan is clear: fast and pray at home... this is the way to save lives."
People are advised to organise taraweeh prayers at home as a family and stream Islamic lectures or prayers into their homes, either live or pre-recorded. They are also encouraged to plan their iftar menus in advance to limit multiple shopping trips.
Harun Khan, secretary general at the Muslim Council of Britain, says: "The message for this Ramadan is clear: fast and pray at home and share Ramadan digitally. This is the way to help save lives."
He adds: "We will all be seeking to adapt to these changes while still enjoying the spiritual lift and community spirit that Ramadan provides. It is important to use this time to reconsider, to reflect on the way we live our lives and the way we relate to our creator, our communities and those in need."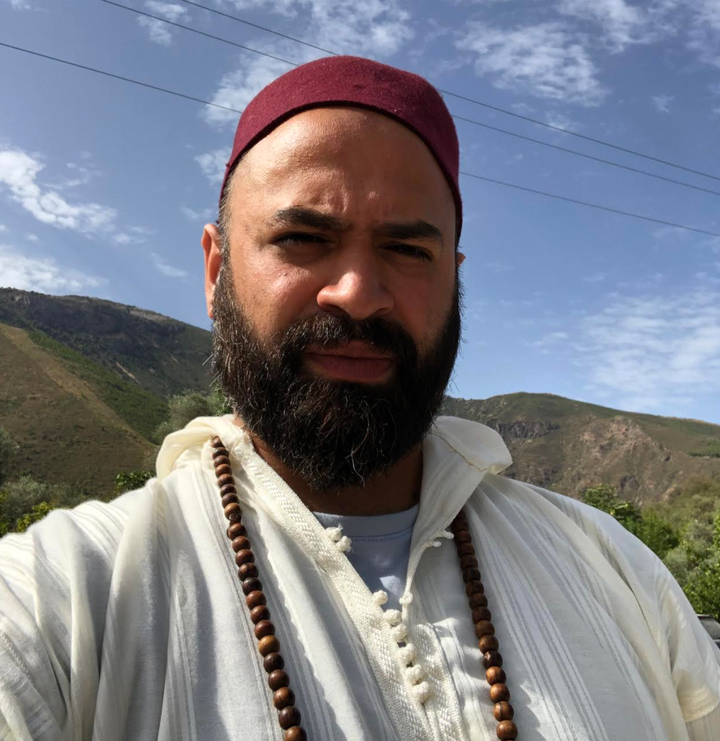 Ali Amla, 40, a father-of-two who lives near Huddersfield in West Yorkshire, says he has seen a right wing narrative emerging about Muslims spreading coronavirus by going to mosques. However, he says that most mosques had stopped congregational gatherings a week before the UK lockdown and that Muslims are keen to respect the guidelines to ensure everyone is safe.
He tells HuffPost UK that although Ramadan is usually a community occasion, the lockdown is an opportunity for people to step away and concentrate on spirituality and introspection.
"It is an opportunity for people to step away from normal life... a chance for a deeper connection with family on a spiritual level."
"It's refreshing to see social distancing and pragmatism taking place," he says.
"Mosques are always busier during Ramadan as people go for the taraweeh prayers," he says. "A lot of people are worried that they will miss out on extra spirituality during Ramadan in lockdown and it will certainly be a different experience this year as the social aspect will not be there.
"But I believe it is an opportunity for people to step away from normal life and experience spiritual purification and it is a chance for a deeper connection with their family on a spiritual level."
Ali, who has a daughter Rahimah, nine and son Zayn, eight, says he and his family will be making the most of Ramadan in lockdown by connecting with God, the Quran and focusing on what is important. He loves the concept of virtual iftars, he says, as a way of staying in touch with others during lockdown.
"People can share meals together without being in the same house," he says. "Although nothing can replace being physically together and people are going to miss the social aspect of Ramadan such as eating together and the communal prayers, what is of paramount importance is being safe and that requires being separate and social distancing."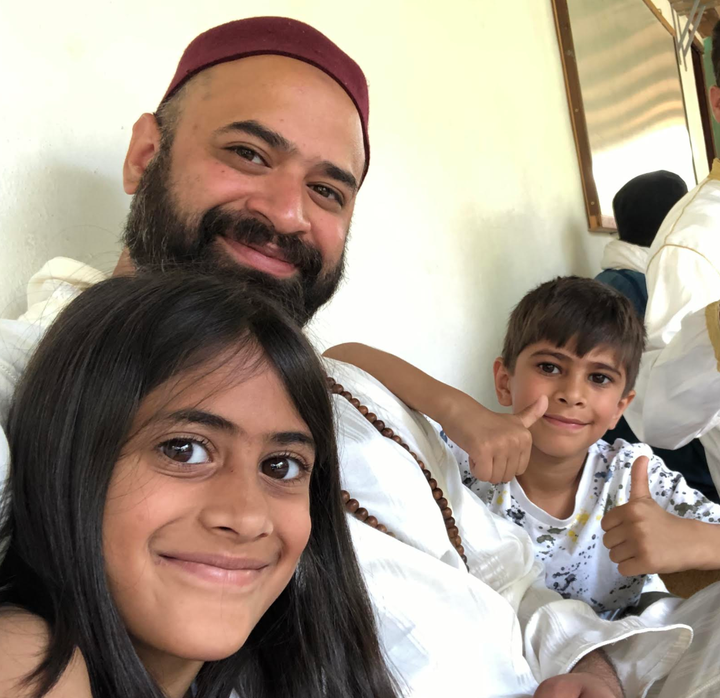 Amla, who spent Eid ul Adha in Spain last August, tells HuffPost UK the biggest challenge will be celebrating Eid ul Fitr, the festival at the end of Ramadan.
"Being realistic, we will probably still be in lockdown then," he says. "That's when people will really feel the impact of missing out on seeing extended family and friends, as it is usually a time of great togetherness with a real sense of community."
Patel says similar. "During Ramadan, you can cocoon yourself and hide away and become spiritual," she reflects. "But Eid is about celebration and the coming together of people so that will be very different during lockdown."
For Mussarat Rahman, 45, from Bradford, Ramadan itself will be a very different experience. She lives alone, while the rest of her family are self-isolating.
The community artist and development worker tells HuffPost UK: "Normally, I would open iftar with family and friends and go to people's houses and mosques and colleges would usually be opened up for community events."
Many community groups will be using social media to stay in touch during Ramadan, she says, and to support people through the Covid-19 pandemic.
Islamic Relief's annual Ramadan fundraising appeal is also going ahead, the charity says. Following social distancing guidelines, it will distribute food parcels in countries including Syria, Yemen, Bangladesh and Somalia, while also partnering with mosques and community in vulnerable communities in the UK.
Atallah Fitzgibbon, the charity's Faith Partnership Advisor, says: 'In times of crisis, religious practices can be adapted and we need to communicate this to keep people safe. Islamic law, like humanitarian work, is based on the broader principle of 'do no harm'."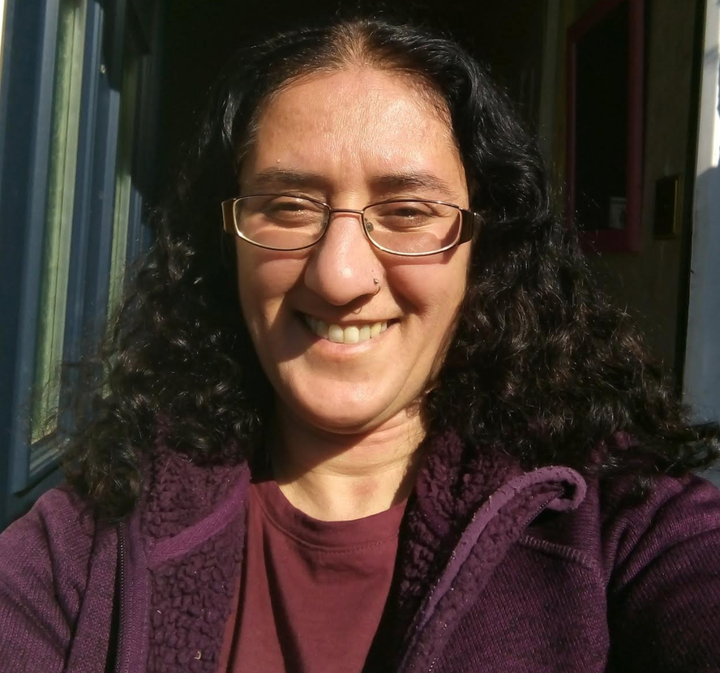 "The most important thing during Ramadan is to help people in need," says Rahman. "This pandemic has shown how many vulnerable people there are in society."
Despite living on her own, she has plans to keep herself busy, too: "I am focusing on my art to avoid miserable energies and darkness. I have got some funding from Bradford Council for an art project about coronavirus," she says.
"I will be cooking food for myself for iftar and will probably share virtual iftars with my friends and families – we might not be in the same house, but we can still eat together virtually. And I will still be able to see my neighbours in the street. We can chat from the doorstep and be sociable, while still socially distancing."