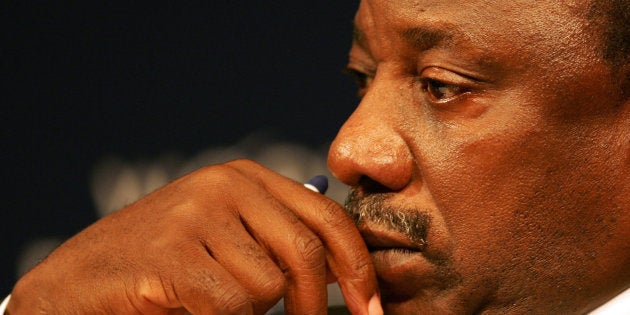 Wearing his hat as the Leader of Government Business, deputy president Cyril Ramaphosa addressed Parliament today in a question and answer session, where he spoke extensively about the country's downgrade to junk status and his recent controversial apology for his remarks on Marikana.
"The glass is half full, not half empty. We have made progress, but much more still needs to be done," Ramaphosa said, acknowledging the current state of the economy.
The presidential hopeful remained steadfast in his oral responses, especially on curveball questions thrown in from the Democratic Alliance and the EFF.
Ramaphosa said South Africa is going through several challenges, particularly at economic and political levels -- but the country is "far more stable and far more prosperous" as it was in 1994.
"South Africans are very active in challenging the state and the private sector. The South African economy has expanded significantly since 1994; it is now around 85 percent bigger in real terms than in 1994. About eight million more South Africans are in employment. The number of Africans and women in the labour market has doubled," Ramaphosa said.
He agreed that this progress, however, is not enough and the economic downgrade should "not be taken lightly".
"Once downgraded, you have to dig your way out of a hole... Our economy is not growing at levels that will make it easier for us to get out of this situation," Ramaphosa said.
He emphasized that government, in partnership with the private and labour sectors, are continuing efforts to make sure the downgrade is not a "long ended process".
Responding to the EFF's Floyd Shivambu -- who brought up the deputy president's role in the Marikana massacre and his recent controversial apology -- Ramaphosa said as a leader, he must be accountable for what he does and says.
"I apologized for the language that I used. I did use unfortunate language as expressed in the emails but the intervention I was seeking to make was to try and stop further killings from happening... It could never be that I would want to have mine workers, or anybody for that matter, killed," Ramaphosa said.
"As a leader, I am prepared to be accountable and confront any situation where accountability is required."
Issues relating to the National Skills Development Strategy, the Back to Basics programme and the decriminalization of sex work were also discussed.
Related