The DUP must not backslide on the cross-party fight against the "despicable" two-child family cap and hated "rape clause", a campaigning MP warned.
Alison Thewliss is leading a cross-party drive to force Theresa May to ditch her cap on tax credits, which limits the benefit to two children-per-family unless the child is a twin, adopted or born as a result of rape.
The "terrible" and "discriminatory" policy was ruled unlawful by the High Court but Government lawyers plan to appeal against the judgement.
Arlene Foster's DUP signed Thewliss' cross-party letter calling for the Government to ditch the rape clause in the last parliament, but have since agreed to prop up Theresa's May minority government.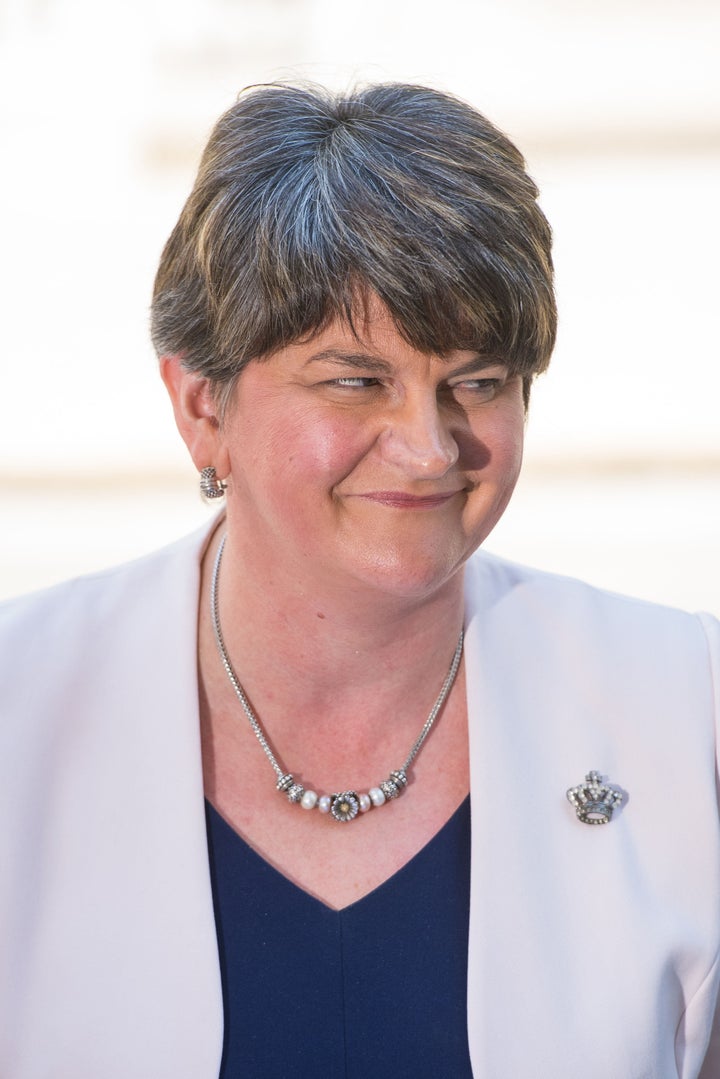 Thewliss, who has secured a debate in Parliament on the issue on Tuesday, is calling on DUP MPs to use their new influence over the Prime Minister.
The SNP MP told HuffPost UK: "There is a particular situation for Northern Ireland in all of this. Women in Northern Ireland - and the DUP support this - are not really able to get abortions.
"So, if you are to have a third child, regardless of whether that child was born as a result of rape, women in Northern Ireland have very little option.
"A party that supports women having as many children as they like really ought to oppose the benefit cap because it is detrimental to women in Northern Ireland."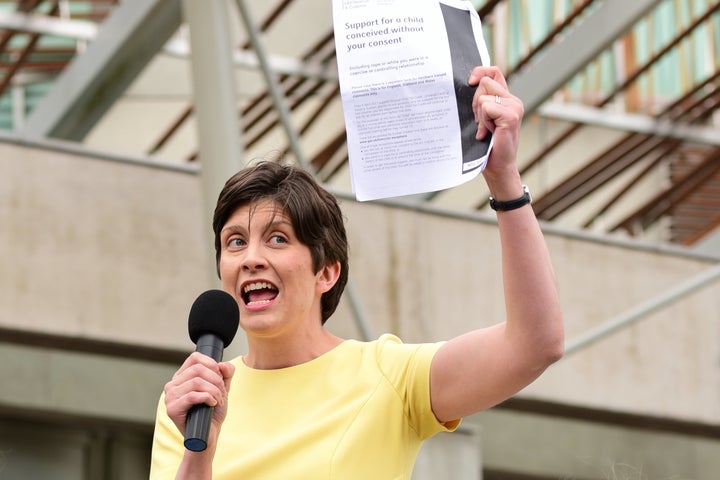 At the High Court ruling in April, Mr Justice Collins said the two-child cap discriminates against some of the country's most-impoverished lone parents, adding: "Real misery is being caused to no good purpose."
Under the policy, parents must work at least 16 hours a week in order to be exempt from the cap. The case was brought by four lone parents whose welfare claims were cut as a result.
The court heard childcare issues made it very difficult for them to work.
He concluded: "It seems that some 3.7million children live in poverty and, as must be obvious, the cap cannot but exacerbate this.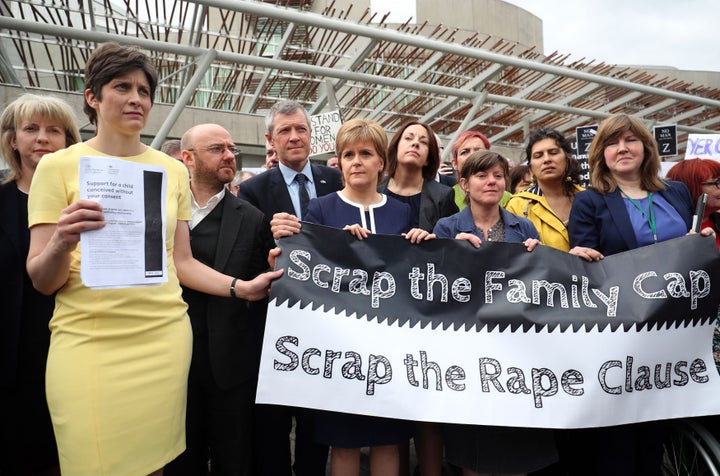 The cap, which came into force in April, also infuriated women's rights campaigners because of its exemption for children born as a result of rape.
To claim, the mother must fill out paperwork which discloses she was sexually assaulted or that the child was conceived "at a time when you were in an abusive relationship, under ongoing control or coercion by the other parent of the child".
Domestic violence charities are also fiercely opposed, as a mother also cannot claim for the third child if she continues to live with the perpetrator.
"We have a government which doesn't have a majority and they are able to review all kinds of things," said Thewliss.
"The triple lock has been abandoned and so have the plans to means-test winter fuel payments. Why can't we start looking at this issue again?
"It's something that I managed to get cross-party support on. There was a cross-party letter which the DUP were signatories to.
"It's a question for them as to whether they will continue to support this cause.
"The Government indicated that they are going to appeal this judgement, which is just madness as far as I am concerned.
"The court have said your policy is terrible, it is discriminatory. This is their opportunity and they need to do something about it.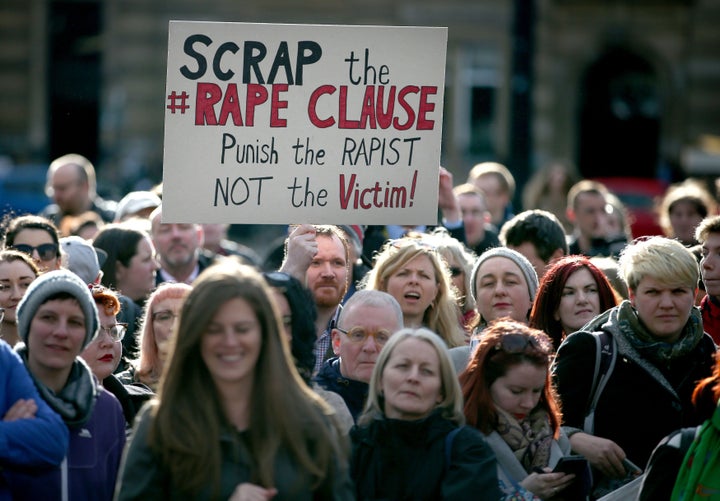 "Whenever I have asked ministers about it in meetings, they haven't really been able to give me any justification for it at all, which is just despicable."
Thewliss also voiced her disappointment that May, as a female Prime Minister, was presiding over the policy.
She said: "It is a very special and precious thing to be a female Prime Minister. There only have been the two.
"If you are going to sacrifice all of the rest of the struggle women have had to endure all this time and not stand up for women, I think that is really disappointing.
"Hopefully, her view will change when she sees the difficulty.
"So many measures are now back on the table because we have a hung parliament so I hope we will be able to make progress."
The Government confirmed funding would be made available for women in Northern Ireland to get an abortion in England to secure support for the Queen's Speech.
HuffPost UK has contacted the DUP but the party has not yet responded.