The 34-year-old shared a photo of a jar of the capsules on Instagram alongside a photo of her dried out placenta.
Placenta Plus makes capsules for women by freeze-drying their placenta and turning it into pill form. The company claims benefits include: "Healthy milk supply, prevent postnatal depression and reduce stress levels".
"Let's do this then," she wrote. "Thanks so much @placentaplus #roadtorecovery."
Fans in the comments were in two minds about whether they thought it was a good idea.
"No you're not going eat that are you?" one person wrote. "What do you do, sprinkling of salt and pepper? Or maybe modernise it with some peri peri salt?"
Another wrote: "No way that's mad, are you sure you want to eat that?"
Others weren't fazed by the fact she was eating her own placenta.
"Happy healing lovely," one mother wrote. "And congratulations!"
Another wrote: "Haha I'm sure it's good for you."
Rooney explained a friend had recommended them to her, having never tried them after previous pregnancies.
Medical experts have previously expressed their concern about the benefits of eating your own placenta.
When Kim Kardashian tweeted a similar picture in December 2015, Louise Silverton, director for midwifery at the Royal College of Midwives cautioned that medical evidence does not back up claims that eating a placenta can boost a mother's health.
She told The Huffington Post UK at the time: "There is little or no evidence around women eating their placenta. Indeed, there may be potential dangers in doing so, though again there is no evidence to support that either.
"As a result midwives will not advise women about eating their placenta because of this lack of evidence, and it must be the woman's choice if she chooses to do so.
"Women should be aware that like any foodstuff, placentas can go off, so care will be needed about how they are stored."
Rebekah and Jamie Vardy are already parents to 22-month-old Sofia. Rebekah also has an 11-year-old daughter, Megan, and a six-year-old son, Taylor, from two previous relationships. While Vardy, 29, is also dad to five-year-old Ella, with his former girlfriend Emma Daggett.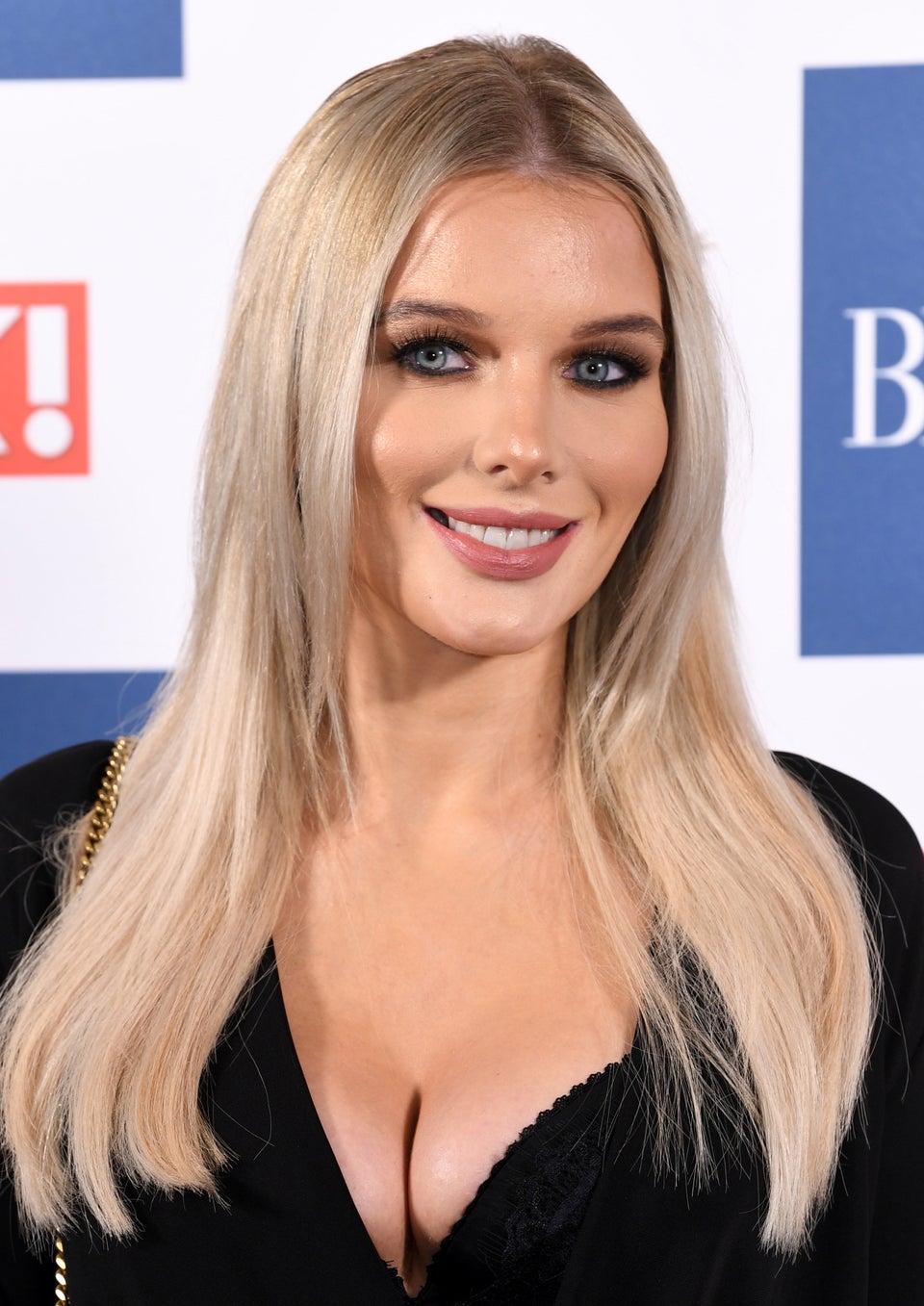 Pregnant Celebrities 2017