Rebel Wilson has been awarded the largest payout for a defamation lawsuit in Australian history.
Earlier this year, a jury sided unanimously with the 'Bridesmaids' star, after she sued Bauer Media over a string of articles alleging that she had lied about her backstory on multiple occasions.
After she claimed that the articles had prevented her from furthering her Hollywood career, alleging she'd been sacked from two projects due to eight different articles, Rebel successfully sued for defamation, and on Wednesday (13 September), she was awarded A$4.5 million (£2.7 million) in damages.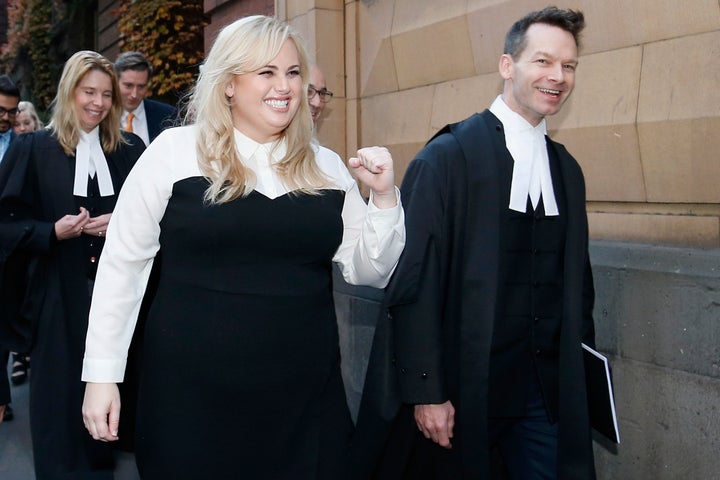 Back in June, Rebel pledged to donate any damages she received to "charity, scholarships or [investment into] the Aussie film industry to provide jobs".
Rebel was not present in court when the decision over the amount of money she would be awarded was announced.
On Wednesday morning, she posted a series of tweets, expressing her relief that the long court case is finally over, as well as thanking fans for their support.
Justin John Dixon said of the matter: "Substantial vindication can only be achieved by an award of damages that underscores that Ms Wilson's reputation as an actress of integrity was wrongly damaged in a manner that affected her marketability in a huge worldwide marketplace."
Her lawyer said, following Wednesday's ruling: "The decision by Justice Dixon clearly provides [Rebel] with enormous vindication, which comes on top of the tremendous vindication that the jury verdict delivered to her. She's going to be absolutely thrilled."
Best known for her role as Fat Amy in the 'Pitch Perfect' films, she'll be appearing in the third instalment of the acapella-based series later this year.