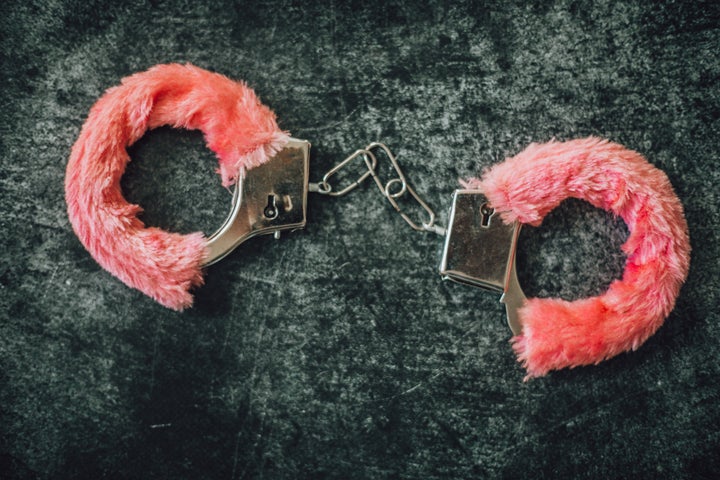 Nearly all of us masturbate, but 16% of people in the UK say that because of recent economic and political events, they play with themselves more, and 10% say they have become more experimental with solo sex.
As part of this trend, lots more people are watching porn: 78% of Brits say they watch porn alone, according to research by Hims. Among that number 48% have watched more porn solo in the past year compared to their entire lifetime (30%).
And the gender gap between viewers is also closing among younger generations. Nearly as many Gen Z women have watched porn alone in the past year (51%) as Gen Z men (55%). But the divide between Boomers (9% of women vs. 55% of men) is far wider.
It seems that Brits are also open to experimentation as one in 10 Brits say they are using sex toys more often now than in the past, with 9% purchasing a new sex toy in the past year.
One in 10 (13%) Brits say they've watched porn more than they used to, with 8% sharing that they've started to watch porn due to the economic and political environment.
Alix Fox, journalist, broadcaster and sex educator believes that the lockdown and Covid allowed people to try new solo experiences and some people really leaned into it.
"They found that exploring themselves on their own terms could be a lot more pleasurable, enlightening, and exciting than hooking up with unsatisfying one-night stands," she says.
Dr Peter Stahl, SVP of Men's Sexual Health & Urology at Hims, said the survey reveals that turbulent times such as the pandemic, lockdowns and the cost of living crisis "may be driving an increase in solo sexual activity".
Additionally, sex toys and subscription services have also seen a surge in the last year. "Inflation, the cost-of-living crisis, and the impact of the pandemic have seemingly driven an increase in solo sexual activities," Stahl says.
But, he believes this could have a positive impact on certain aspects of our sexual, physical and mental wellness. "Masturbation can provide a way to feel more comfortable with your body, and a route to achieve improved wellness and sexual performance," he explains.
"For people that struggle with psychogenic sexual dysfunctions like ED and premature ejaculation, the safety and freedom of being alone can also provide important opportunities to gain comfort and confidence with sexual performance."
Masturbation can also help to relieve stress and promote relaxation.
"One study analysed the relationship between sexual activities and sleep quality. The study surveyed 336 males over 20 to examine the perceived relationship between sexual activity and subsequent sleep," Stahl says.
The study found that self-stimulation before bedtime could help to improve the quality and length of sleep. "Another study pointed out that achieving orgasm through self-sexual stimulation can help produce feel-good hormones such as dopamine in the brain, which may promote mental wellness," Shahl adds.
However, engaging in a lot of solo sex could also lead to a loss of connectedness and interpersonal intimacy that is derived from partnered sexual activity.
"As a sexual medicine expert, I hope that Brits will eventually settle into a new post-pandemic equilibrium wherein they continue to embrace and explore solo sex without retreating from shared sexual experiences with partners," Stahl adds.