They say you don't know how important something is until you lose it. I never knew how valuable and important my education was until I was rejected from schools and didn't have the chance to carry on with my education normally. That's when my story started.
My name is Maya Ghazal, I am 20-years-old and I am a refugee from Syria. Often people have misconceptions on who are refugees and why they are called like this. Well, in a nutshell, a refugee is someone who had to flee their country for different reasons to look for safety. So it is only a change of circumstances; not a change from a human being to a thing or from a person to a problem. We did not choose be treated like this, to leave everything we have ever had behind, to start from zero in a different country where you would be treated as a stranger, an outsider and sometimes not welcomed.
There are different ways refugees take to look for safety and for my family and I, it was rather quite more straightforward, as my dad made the initial dangerous journey.
My dad came to the UK first to look for safety for us, escaping the civil war in Syria as all our lives were in danger. We couldn't all escape at the same time. He didn't know he would end up in the UK or have a choice about this, but we were lucky.
Once he got refugee status, he applied for family reunion visas for each of us and so we secured the documents needed to get to the UK. I had very high expectations coming here and was really looking forward to it. Being safe, seeing my dad again and hoping to start a new, normal life.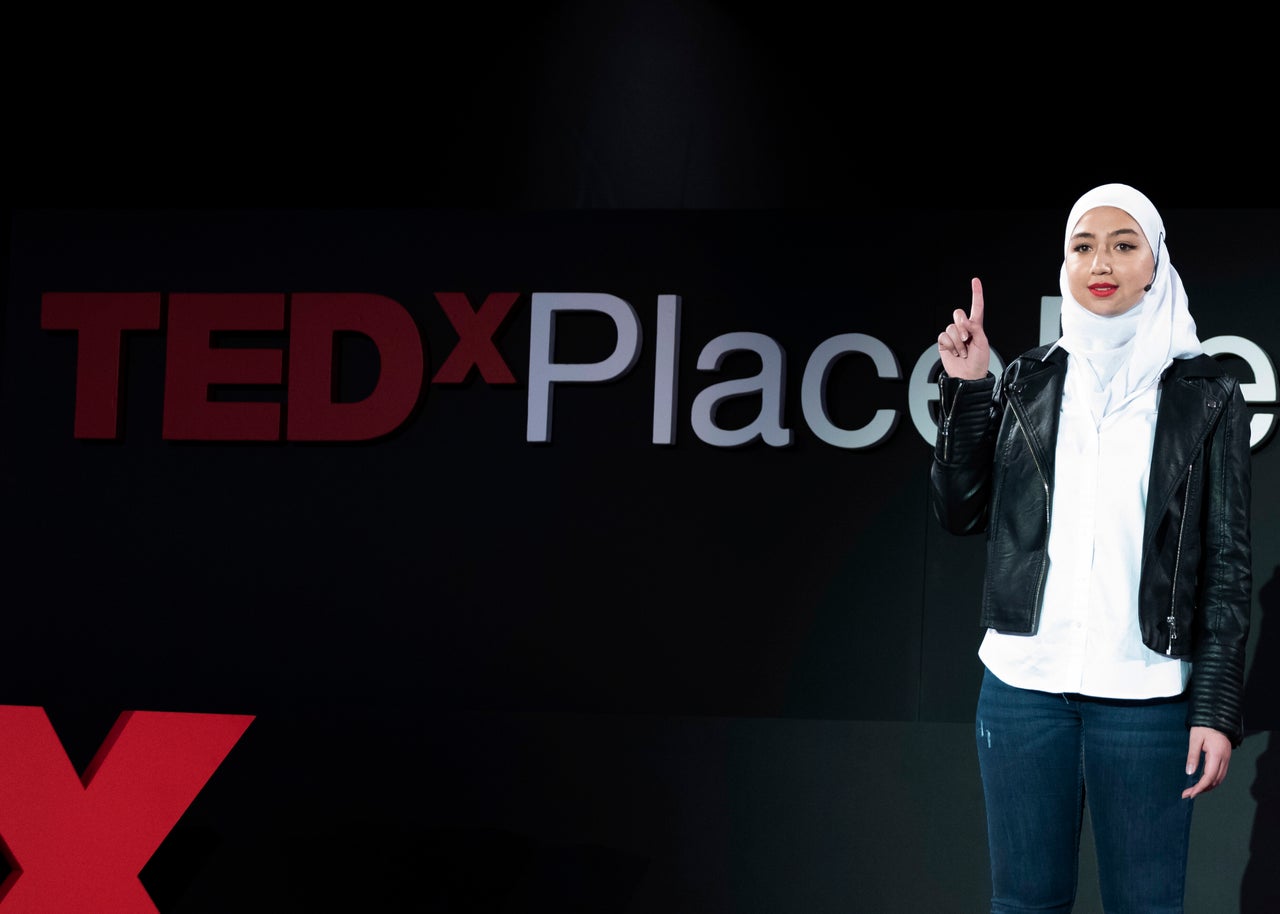 With big hopes and dreams, I was however faced with different challenges and struggles that I had to go through all by myself once I arrived, without anyone telling me what to do or guiding me along the way.
To begin with, I was rejected from a few schools in my community because they couldn't see past my 'refugee' label. They thought my skills and abilities were limited. I also wanted to study political science, but I then I was told by teachers that it is too hard for me and I wouldn't have been able to do it. I was left with zero confidence in myself and all my ambitions and dreams were broken. I soon realised that I was starting my life from scratch at the age of 16.
With hope pushing me forward, I managed eventually to get a place in a college, where I started an engineering course alongside my GCSEs. Finally I was being given a chance to prove myself and my abilities. I took this opportunity and used it to the fullest.
Soon after starting I became fascinated by planes. The view of them taking off and landing was beautiful and I knew then what I wanted to be: a pilot!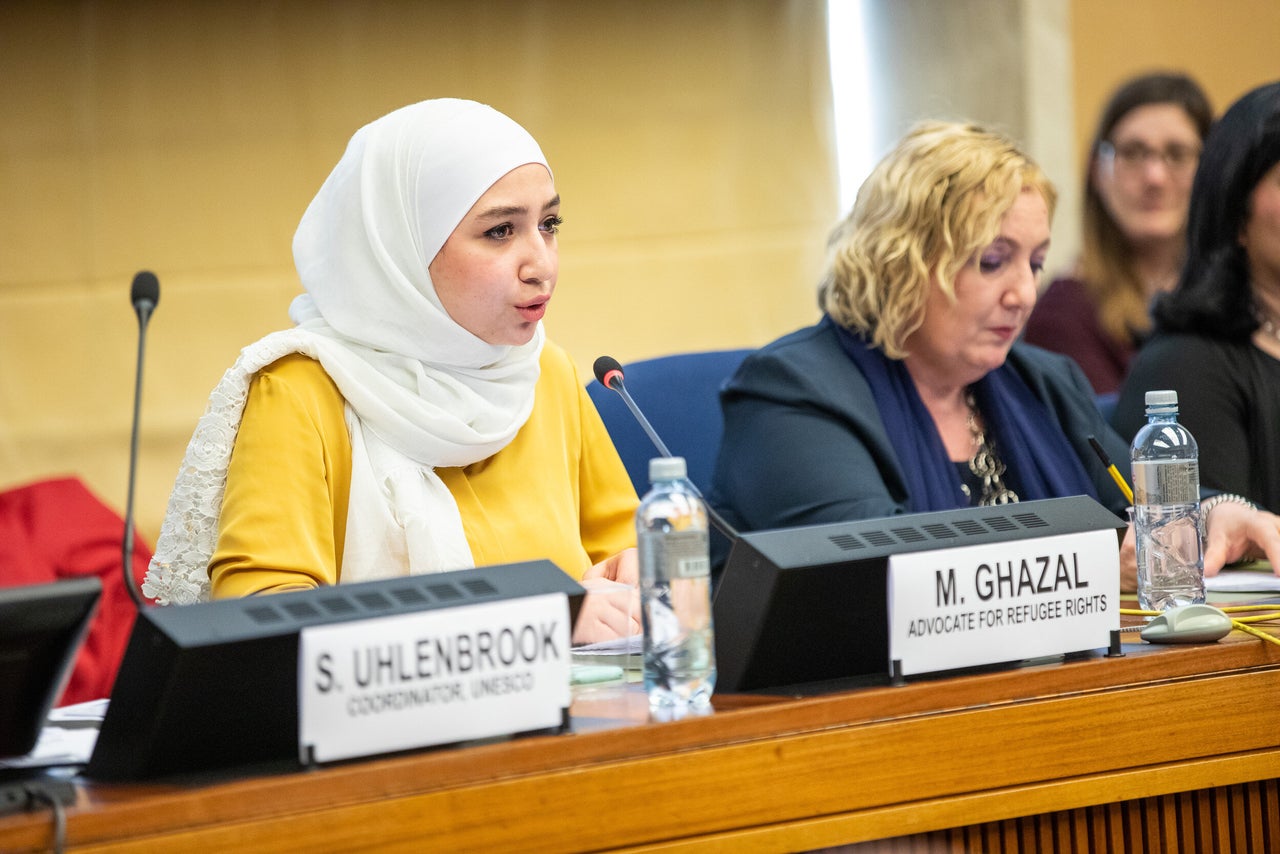 I was faced with many discouragements to do this, since it is a masculine field and only 5% of the world's pilots are women. However, I wanted to break this label and become perhaps the first ever female Syrian refugee pilot. I am now on my way to achieving my dream, studying aviation engineering at Brunel University and training to become a pilot.
To those reading, as refugees we have survived a lot already, but have the resilience and the ability to start again and make invaluable contributions to the communities and countries we live in. All we need is a chance and remember, your smallest act of kindness could change someone's life or even save someone's life
Millions of people around the world are refugees and they walk over billions of kilometres each year just to look for safety and shelter. Together we can help and change that. Stand up, change the world and take a step with refugees.
Maya Ghazal is a Syrian refugee and aviation engineering student
Refugee Week is the UK's largest festival celebrating the contributions, creativity and resilience of people from refugee backgrounds. The theme for Refugee Week 2019, 17-23 June, is 'You, me, and those who came before', which will explore the lives of refugees and those who welcomed them throughout history in the UK.