Coronavirus has changed everything. Make sense of it all with the Waugh Zone, our evening politics briefing. Sign up now.
Student nurses who rushed to the coronavirus front line should have some tuition fees refunded by the government, Matt Hancock has been told.
As the Covid-19 outbreak took hold in the UK, thousands of final year nursing, midwifery and paramedic students stepped up to help.
But despite this, they are still paying universities for tuition.
Lib Dems Layla Moran, Munira Wilson and Sarah Olney have also underlined that final year nursing students are in financial hardship as they could not access a nursing bursary.
Until 2016-17, those studying nursing could apply for up to £16,454 a year, but the bursary was scrapped in 2015 until Boris Johnson reinstated it last year.
Now, in a letter from MPs, Hancock has been asked to reimburse those who have missed out on their last term of teaching.
The trio of MPs say universities should not have to foot the bill and it is "not reasonable" for students to do so either, after they came forward at the NHS's hour of need.
Olney, who represents Richmond Park, told HuffPost UK "the least" the government could do would be to refund students.
She said: "Many student nurses have heroically stepped up to the front line during the coronavirus crisis. Instead of having their final term of teaching, they are working to save lives in the midst of an unprecedented global pandemic.
"However, they are still paying tuition fees for a course cut short by Covid-19. Although the Tories have thankfully reversed their decision to scrap nurses' bursaries in 2015, this has still left the current cohort of final year nurses without financial support.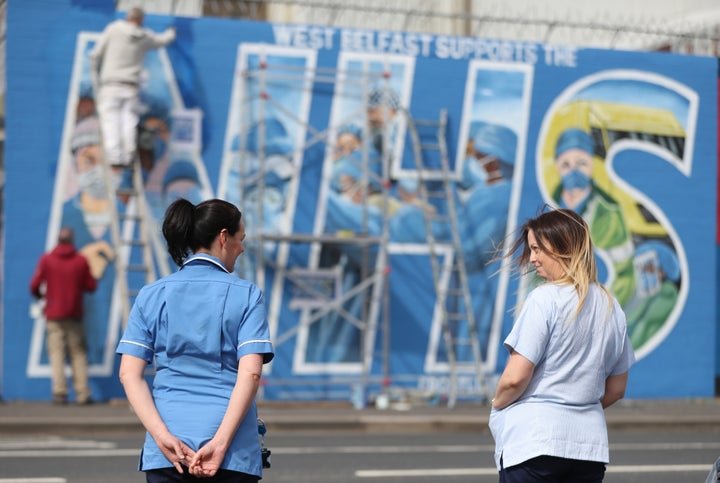 "It is not right that student nurses are paying fees for tuition they aren't receiving, as they risk their own health to care for our loved ones during the pandemic.
"They are on the front line working to slow the spread of the virus and provide critical care for those in need. The government must step up and directly reimburse student nurses, it is the very least they can do."
It follows a separate letter from Labour's Diana Johnson, and signed by 50 MPs, calling for the cancellation of student debt for student healthcare workers sent to the front line.
In April, Simon Stevens, NHS chief executive, celebrated the work of student nurses, who he said would be working alongside retired staff who were also returning to the front line to serve.
"These students are beginning their careers as the NHS faces the greatest global health challenge in the history of the health service," he said.
"Their commitment to the NHS and all it stands for is as great as that of any previous generation, and the whole country will be both grateful and proud."
We have approached the health secretary for comment.