Sarah Mavro, from the US, adopted Weezy the dog from an animal shelter in Alberta. The greyhound was scared of anything and everything, including noise, people and anything that moved.
Mavro said it took three years for Weezy to seem comfortable it their home, but when she and her husband had their first child, that "sealed the deal".
Weezy and baby Evan became inseparable.
"Evan is seven months old now and Weezy loves him even more than she loves us I think," Mavro told The Dodo.
"She will climb right up beside him and let him get all over her."
Mavro said she thinks Evan is the perfect sibling to "teach Weezy about gentleness".
Just look how happy they are.
Follow Evan and Weezy's adventures on Instagram.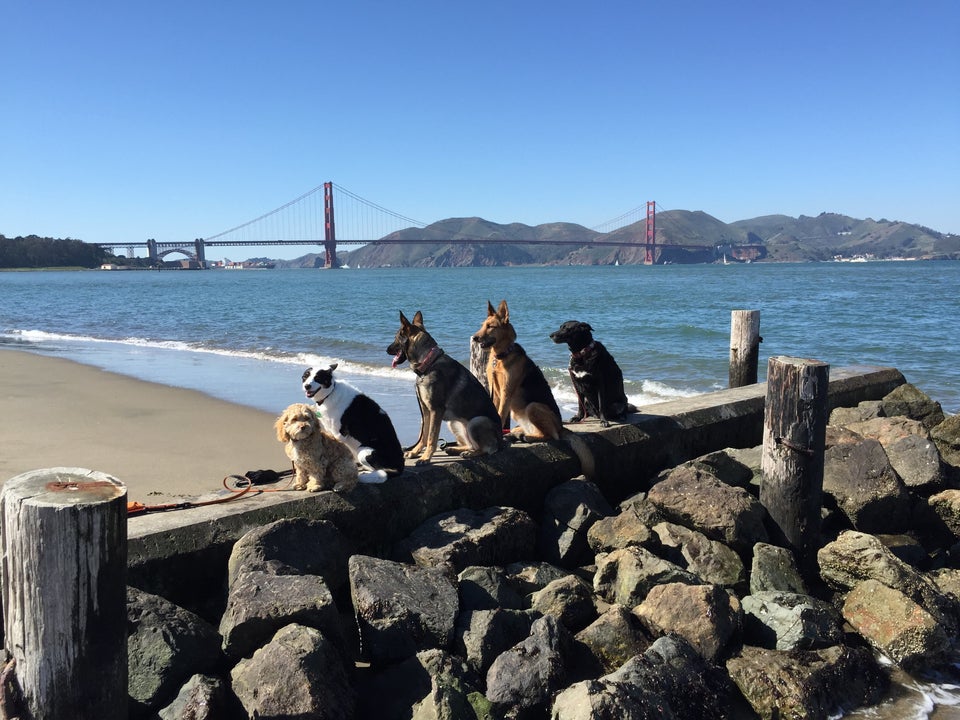 Dog Walker's 'Pack' Gives Us Serious Squad Goals