A boy saved his sister's life after noticing a rare tumour in her throat when he tickled her.
Aaron East, from Chelmsford in Essex, was playing 'tickle monsters' with his seven-year-old sister Amy on 26 June, when he touched the lump on her neck.
The 11-year-old said: "I was really guilty at first because I didn't understand much of what I found.
"I didn't know what to do at first but then I realised I needed to let a responsible adult know so I ran to mummy and I'm happy I did.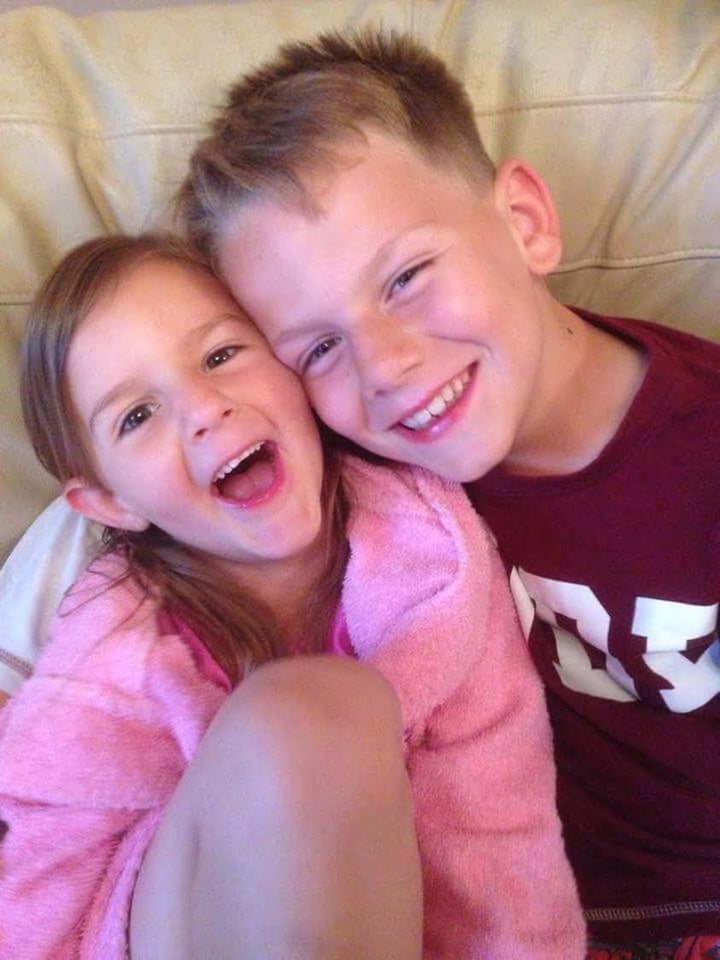 Concerned about the bizarre lump, Aaron told mum Carly who immediately took her daughter to her local A&E where the family were referred to University College Hospital in London.
The 31-year-old mum said: "I could just feel that something was wrong straightaway.
"In my view, waiting until Monday morning was not an option and I had a knot in my stomach when I was going to the hospital but had to keep it together and stay strong for the kids."
The children's great-uncle recently died from cancer, and their grandfather has been treated for the disease, so it was on their mum's mind.
Aaron's quick thinking meant that specialists were able to diagnose Amy with Rhabdomyosarcoma - a rare cancer that affects just 60 children in the UK every year.
Rhabdomyosarcoma is a soft tissue sarcoma, most commonly found in children under 10, which commonly affects the head, neck and bladder.
Amy has now had an operation to remove part of the growth, but this surgery is not the end.
She now faces nine rounds of chemotherapy before heading to the USA for proton beam therapy, which her family hopes will cure her.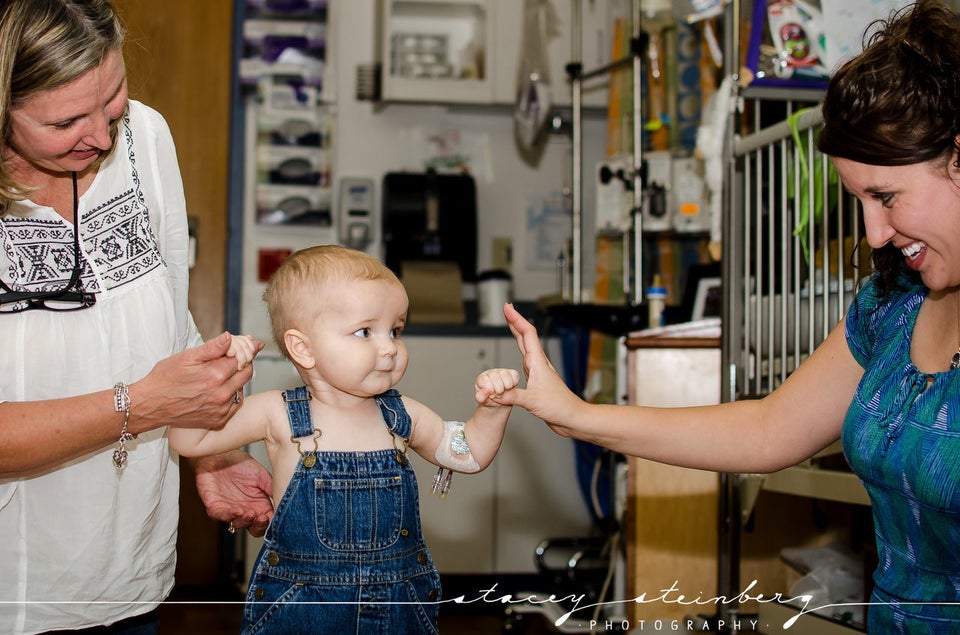 Childhood Cancer Awareness Month