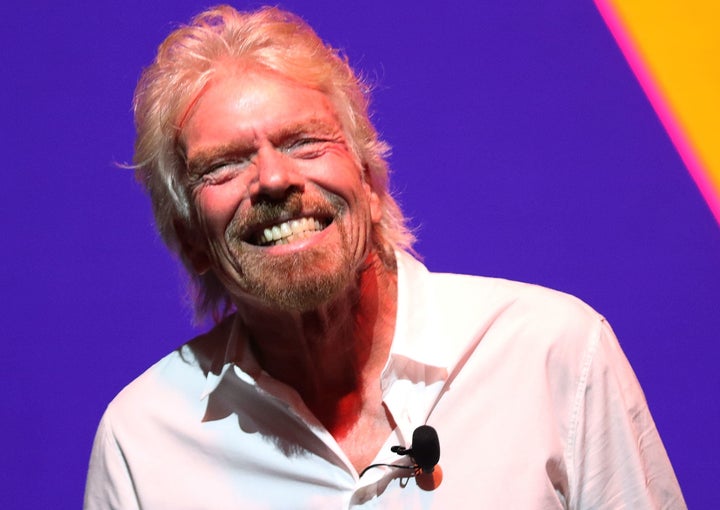 Richard Branson's Virgin Group will help bankroll a new company planning to secretly fight Brexit, it has emerged.
The multinational firm was said in a leaked e-mail to be "keen to help" the campaign, including by offering tens of thousands of pounds, office space and legal advice.
The confidential memo was written by ex-Labour health secretary Alan Milburn and discovered by The Independent. The paper claims high-profile figures from a range of industries, Bob Geldof and Chuka Umunna have already had contact with the campaign.
The e-mail makes reference to Freuds, a PR agency founded by a close friend of Tony Blair and David Cameron, and reportedly says:
"We have been beavering away over the last few months to get a Europe campaign up and running. I'm pleased to say that substantial progress has been made."

"I have met the Freuds team several times and we are making good progress.

"I have been in discussions with an excellent potential CEO to lead the campaign.

"Virgin … are keen to help ... Since we last spoke [they] have offered a further £25k, plus bigger office space, help with legal advice and a possible secondment.

"I have held discussions with Stronger In, Chuka Umunna, a new organisation called Common Ground, Bob Geldof and a number of senior politicians across the party spectrum."
A tweet from the Leave.EU campaign accused the group of trying to "defy democracy" and "push for a second referendum".
NOW READ:
Popular in the Community