As the Rio 2016 Olympic Games draw to a close, it's not just the outstanding athletic performances that will be sorely missed but also the nightly #Copacabanter.
BBC Four's memorable coverage from Copacabana Beach regularly made headlines and spawned a number of unique hashtags, such as #CopacaBinmen and #Copacapigeon.
Whether it was a Brazilian bride-to-be gatecrashing a BBC segment or a distracting couple 'reading' on the beach, the coverage from the famous strip always offered up new surprises, with presenter Dan Walker taking it in his stride.
As we bid farewell to what has been a record-breaking Olympic Games for Team GB, we also say goodbye to Walker and the BBC Four team who have given us so many memorable moments these past two weeks.
Here's a look at their best bits:
1. Hen do gatecrashes the BBC's Olympic coverage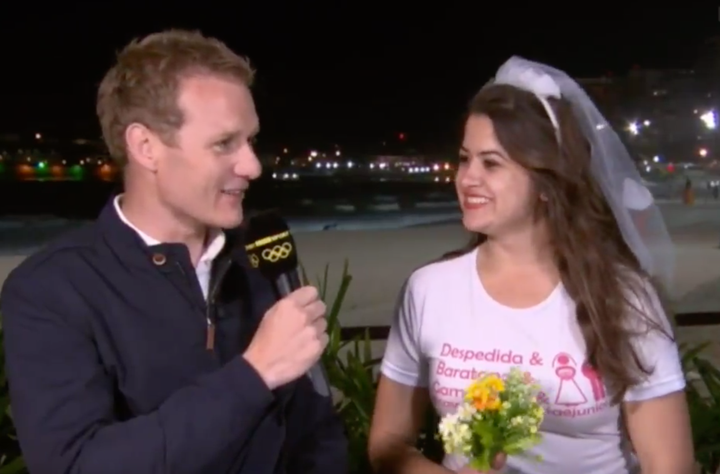 Walker was doing his piece to camera on BBC Four late last Saturday night when at least a dozen women stumbled past, tied together and singing.
Walker pointed out the future bride and invited her over for a live television interview.
As she approached, with a perplexed security guard clearly not quite sure what to do, Walker joked: "This could be interesting."
The bride, called Maria, said she was getting married on September 17. Upon finding out that they were live on TV, she said: "I watch BBC." She then led her hen party in chanting the national broadcaster's name.
"This is lovely," Walker said in disbelief.


2. The mother of bride-to-be Maria also drops in for a chat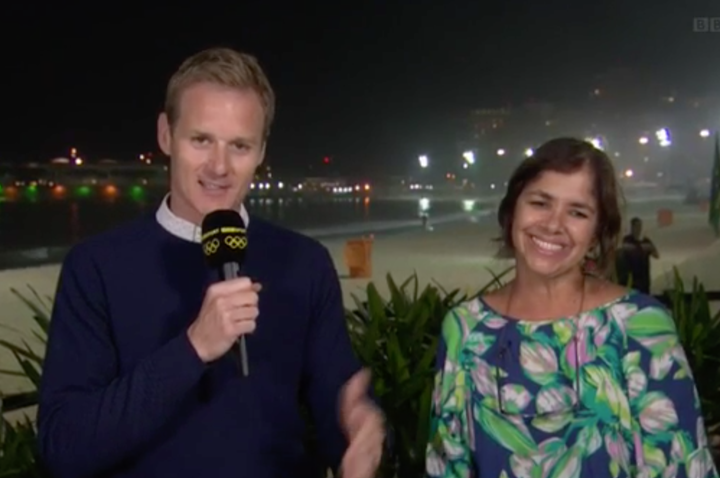 The mother-of-the bride said she wanted to say 'hello' to everybody and invited Walker to her daughter's wedding.
Responding to the fact that her daughter's BBC clip has been watched more than 15 million times, the proud mother thanked everybody for their messages of support.


3. Being photobombed by people 'having sex' - or just reading a book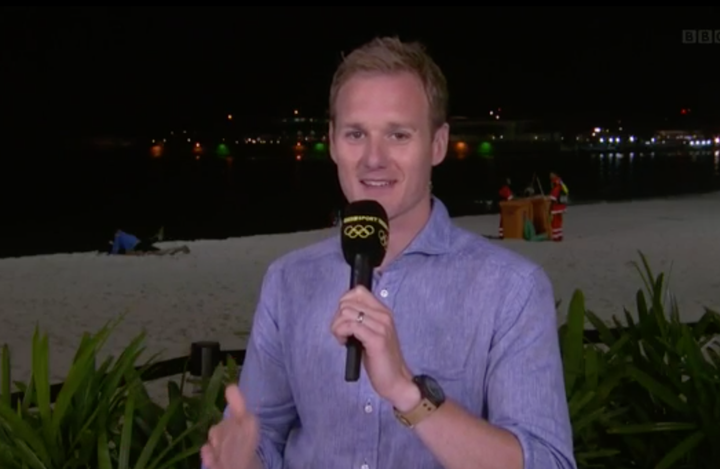 The 39-year-old presenter insisted the two were just "hugging" or "reading a book in a strange pose", yet told viewers they would not be zooming in any further.
4. #Copacapigeon stealing the show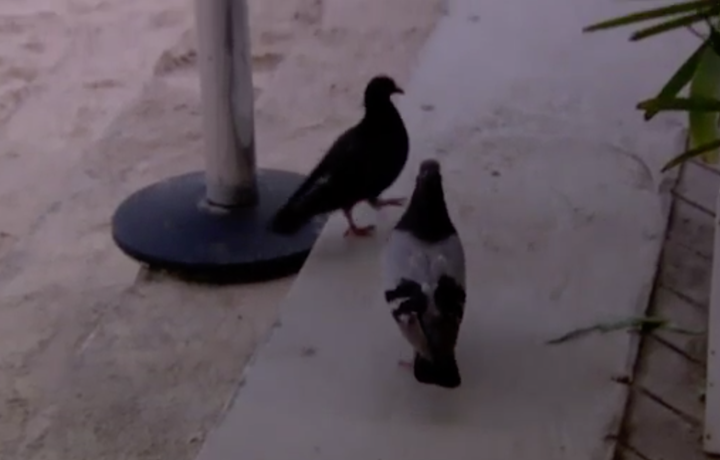 Walker got very excited at the site of a pigeon walking through the BBC's set, saying: "It's nice to have a bit of live bird based action."
He asked the camera to focus on his winged friend, before exclaiming: "Oh, there's two pigeons. A brace of pigeons live on BBC Four."
He then apologised for getting distracted by the pigeons.
No apologies needed at all, Dan..


5. 'Antony Worrall Thompson' exercises on the beach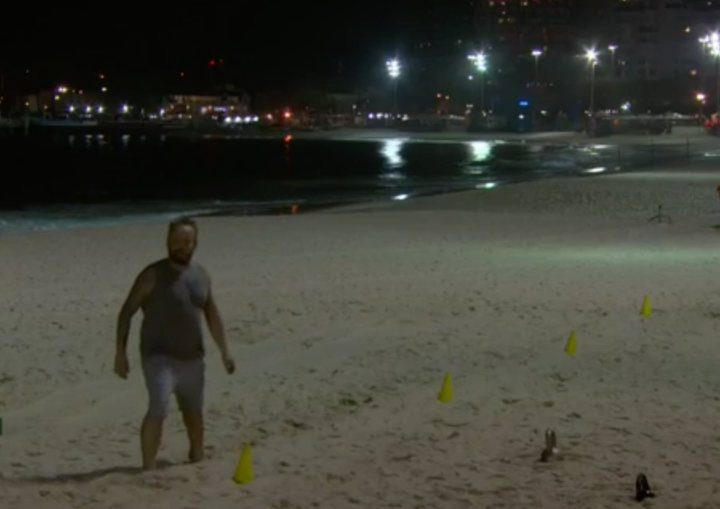 Walker and the BBC Four team became convinced that Antony Worrall Thompson's doppelganger was exercising on the beach.
They kept us regularly updated with the exercises the British chef's lookalike was doing and even asked him for an interview.
Unfortunately it was not meant to be as he did not speak any English.
6. And who could forget the #CopacaBinmen?
Arguably the true stars of the BBC Four Olympic coverage were the #Copacabinmen, who appeared on our screens every night clearing up Copacabana Beach.
They immediately became an international sensation and, on Saturday night, Walker and the BBC team awarded them three gold medals for their stellar performance these past few days.