As we bid farewell to what has been an exceptional games for Team GB, here's everything you need to know from the final day.
Rio 2016 Day 16 Highlights
Joe Joyce claimed Britain's 67th and final medal on Sunday when he won silver in the final of the men's super-heavyweight boxing. The 30-year-old had high hopes of securing the gold medal against France's Tony Yoka but he had to settle for silver after losing on a split decision.

He told the BBC: "All throughout I was throwing punches, going through his guard and it was just the odd shot he nicked. I gave it my all, got the training right. I am just disappointed. Silver isn't that bad. I expected the gold but it wasn't to be."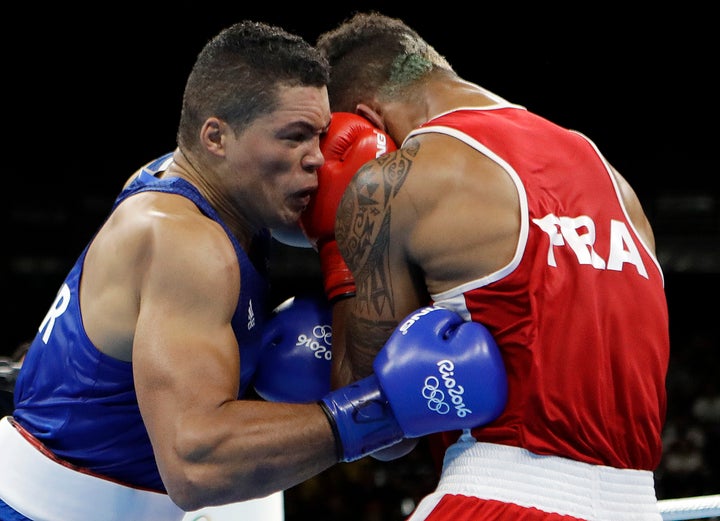 The Spirit Of The Games
Argentinian Federico Bruno was not going to let anything stop him from crossing the finishing line on Sunday.
The marathon runner was in visible pain after experiencing severe cramp 30km into the race.
He resorted to shuffling towards the finishing line in crab-like fashion, ultimately coming in 137th place.
The 23-year-old said after the race that he "cramped everywhere", even in his mouth, but he was not going to let that stop him.
He said: "I ran as I could. From the side at times, also all hunched over. It looked like a 100-year-old. Well, not really... a 100-year-old runs better."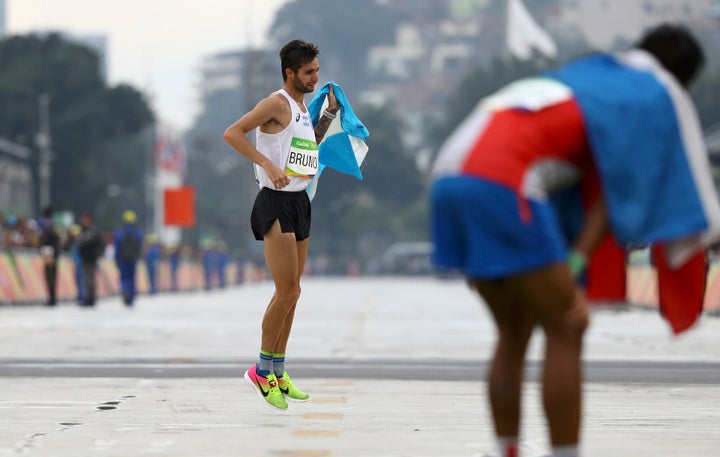 No Pain, No Gain
(Warning: Graphic image below)
It seems the old adage is true - there really is no gain without pain.
Britain's 5,000m competitor Andrew Butchart ran a personal best of 13 minutes 8.61, finishing sixth on Saturday - but it came at a cost.
Butchart shared a rather gruesome photo on social media on Sunday showing what his poor feet had to go through in order to secure his best time.
The picture was captioned: "Slightly sore foot this morning but who cares.. 6th in the Olympics games!"
Sporting Super-Power
By winning 67 medals, Team GB has achieved its biggest medal haul for more than a century - smashing the target of 48 and bagging two more than the remarkable haul in London four years ago.
The collection of 27 gold, 23 silver and 17 bronze medals puts Britain above China in the medals table.
To put it into context, Team GB finished 36th in the medal table - with just one gold - at the Atlanta Olympics in 1996.
"We're making sporting history – 67 medals, nearly 130 medallists, across 19 sports," said UK Sport chief executive Liz Nicholl.
"Even the sporting superpowers haven't done that in the past, but we are one of those now."
Team GB's Flashing 'Disco' Shoes
Great Britain literally lit up the Rio closing ceremony by sporting what one Olympian described as flashing "disco shoes".
Hundreds of British competitors who made it through the rain did so in style - wearing footwear that changed from red to white to blue with each step, drawing 'oohs' and 'aahs' from the crowd.
Read the full story here.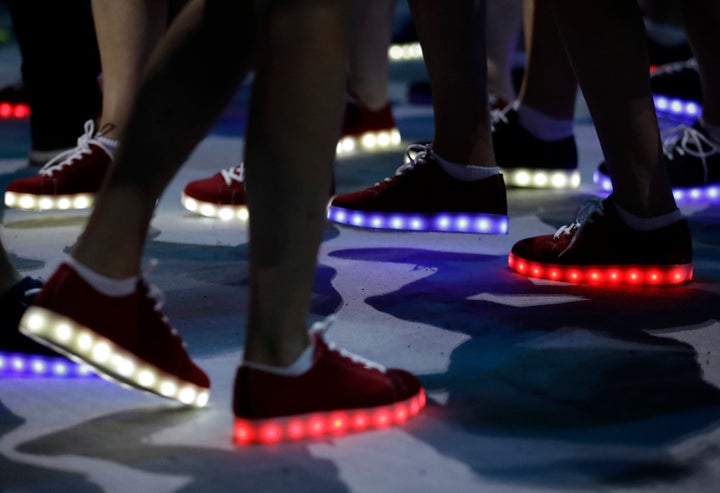 'Super Mario' Makes An Appearance
It what could be the greatest Olympic handover of all time, Japan's Prime Minister appeared at the Rio closing ceremony dressed as Super Mario to mark Tokyo hosting the Games in four years' time.
In a move that suggests an Olympics in Japan will be amazing, Shinzo Abe emerged from a huge green pipe in the Maracana stadium wearing a Mario hat.
To read the full story, click here.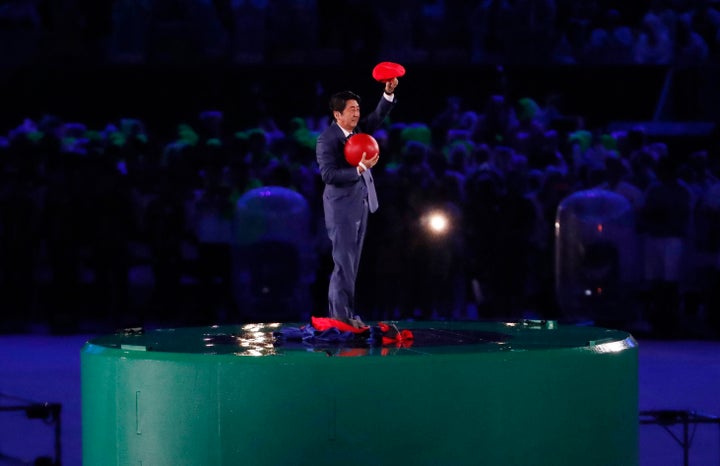 Return Of The 'Tonga Flag-Bearer'
Greased Tonga flag-bearer Pita Taufatofua graced our screens ones again, this time at the closing ceremony.
Read the full story here.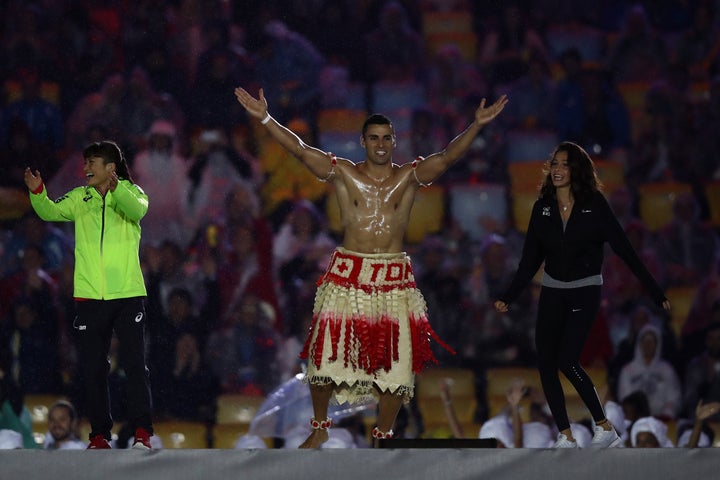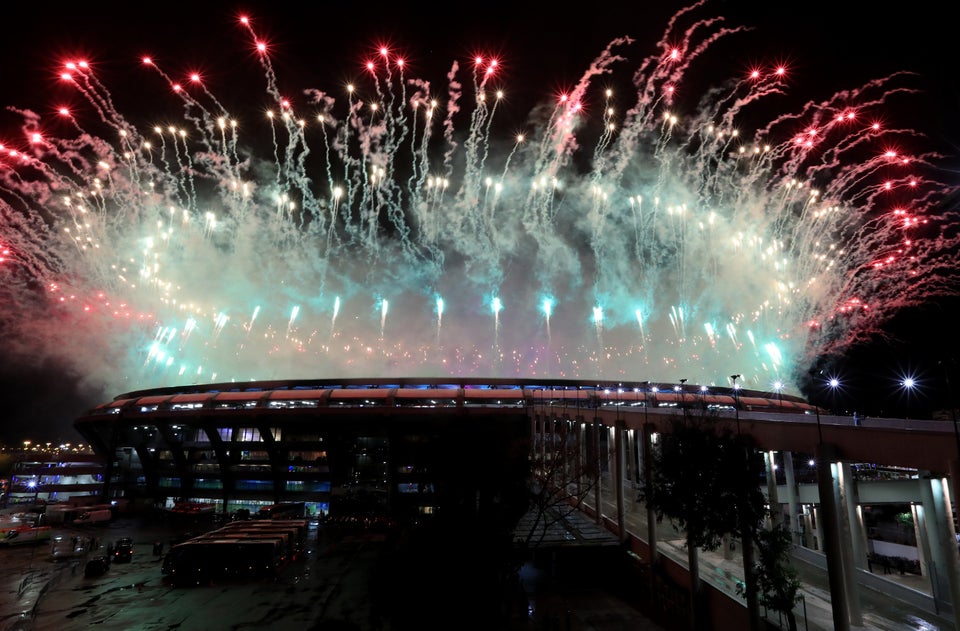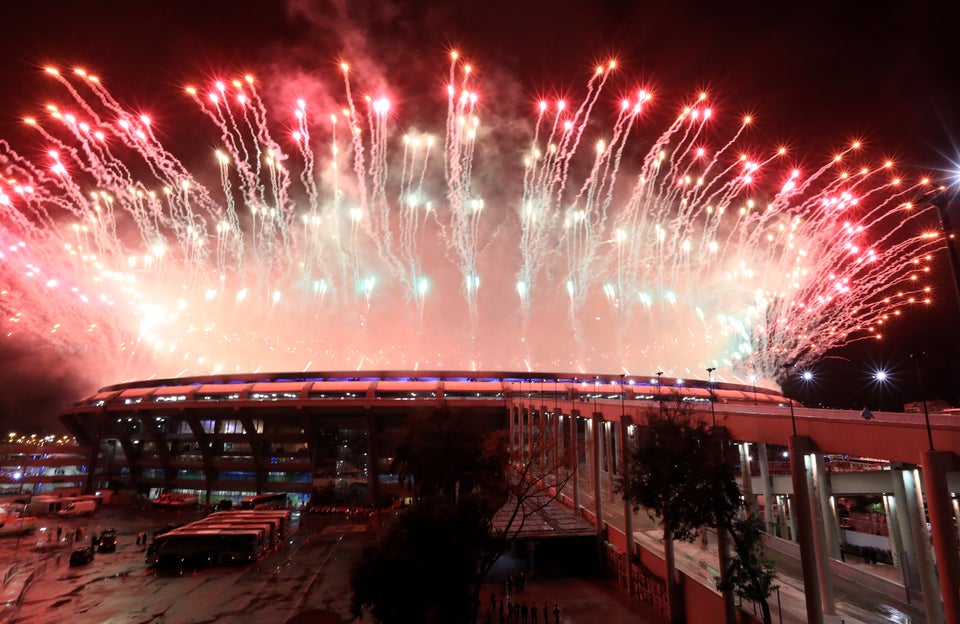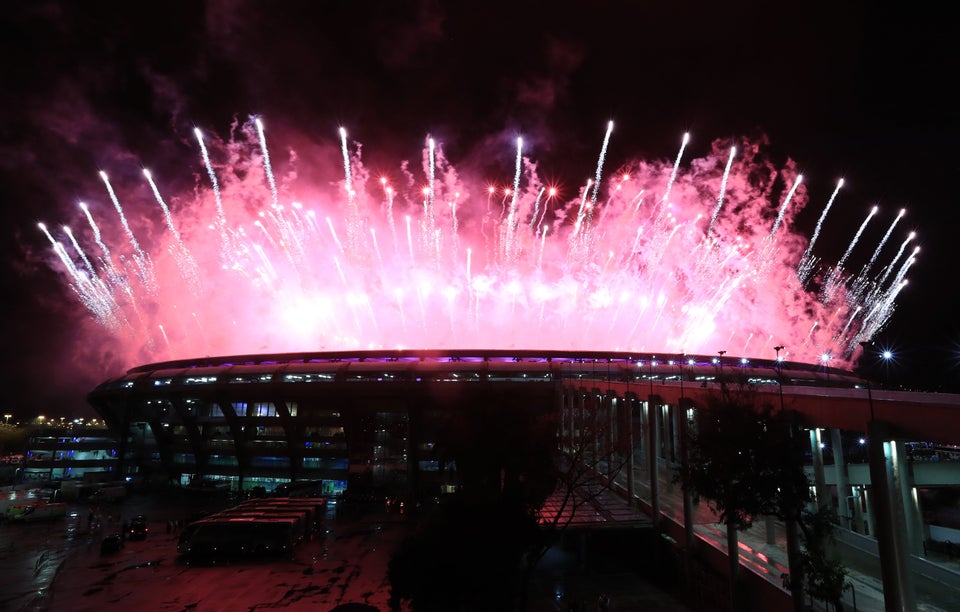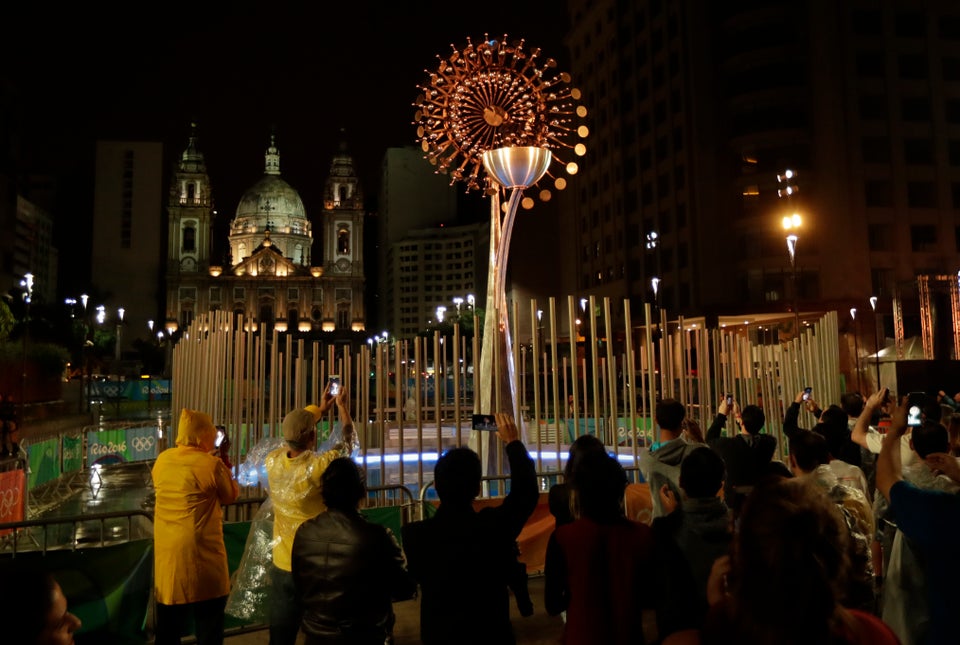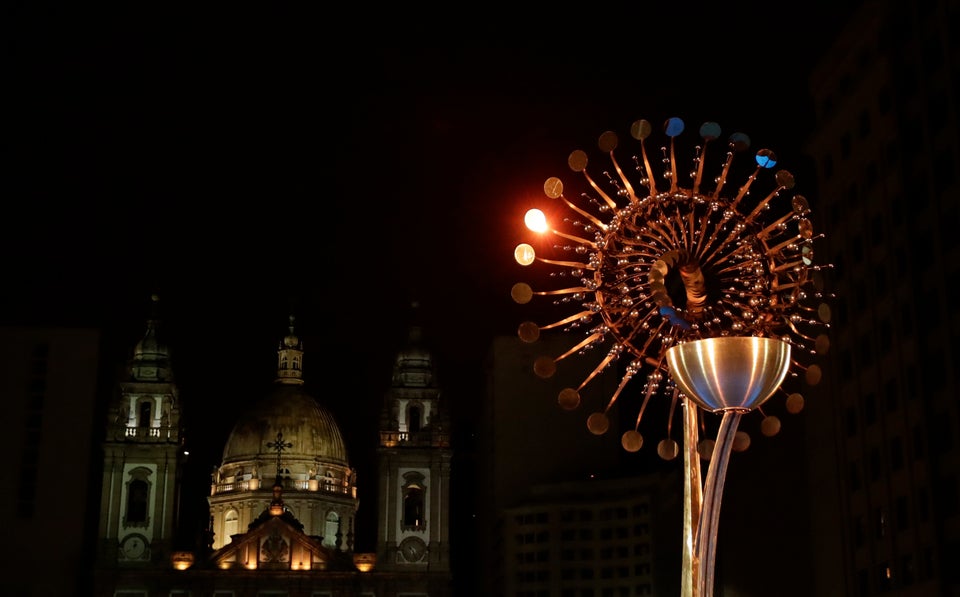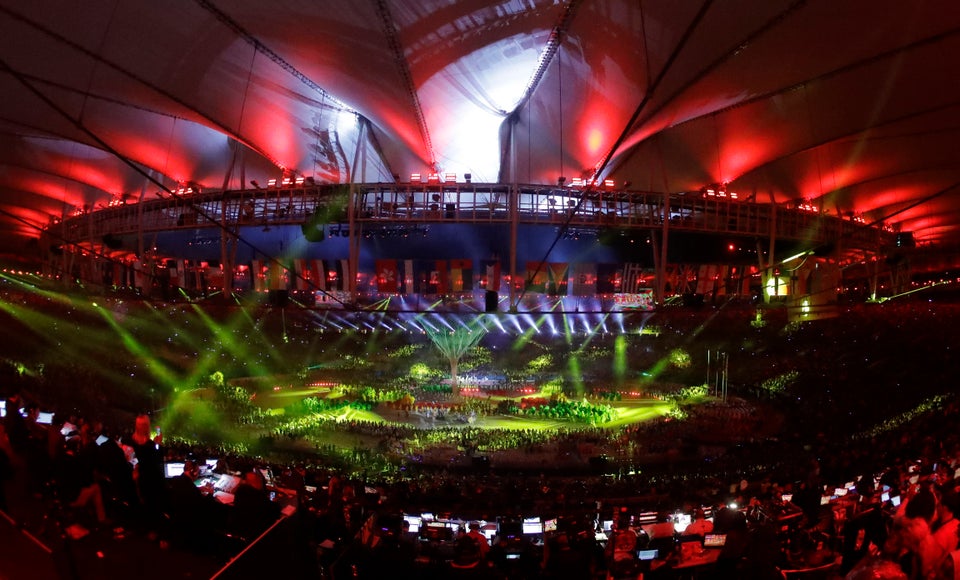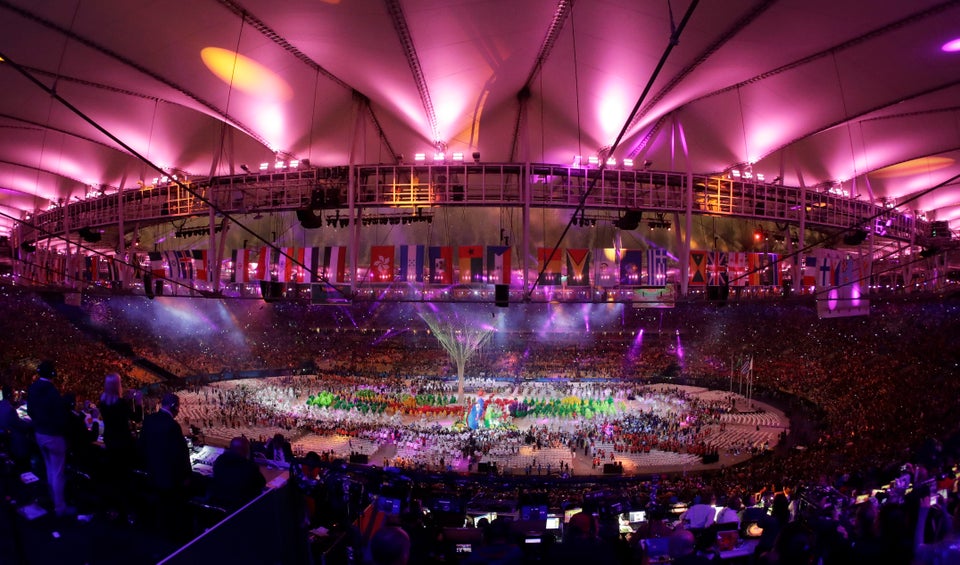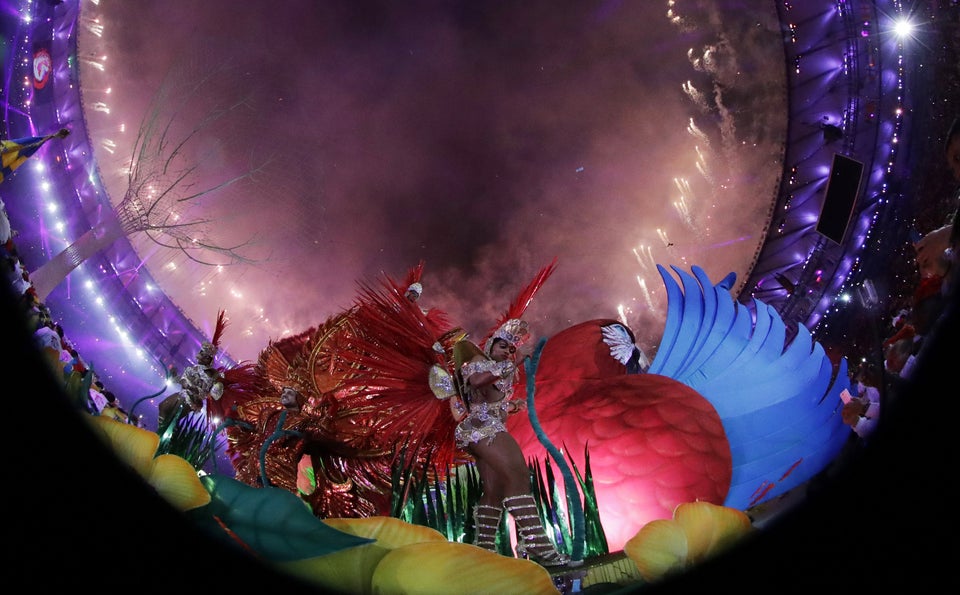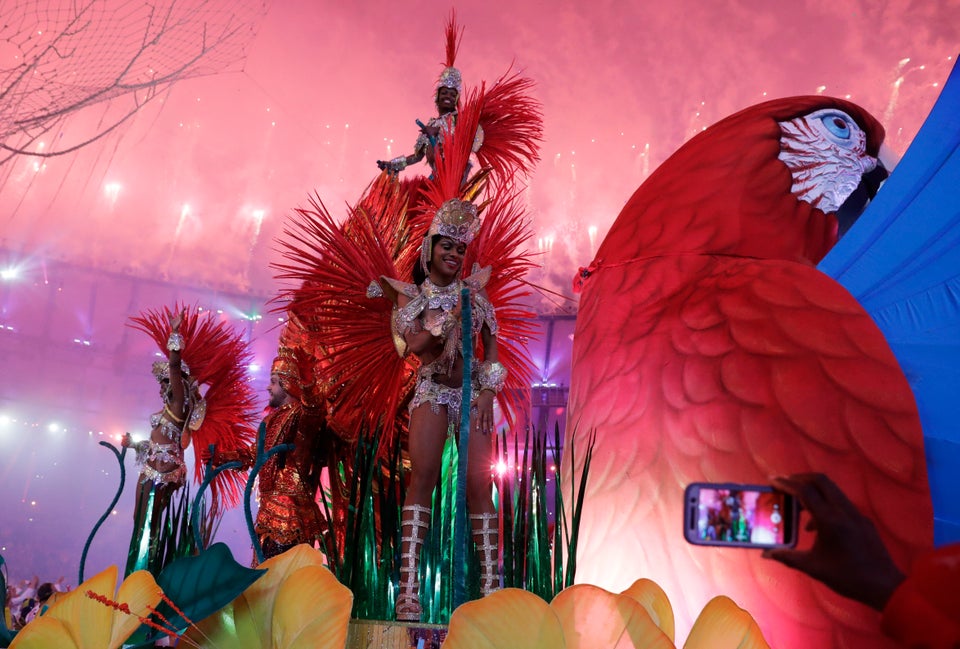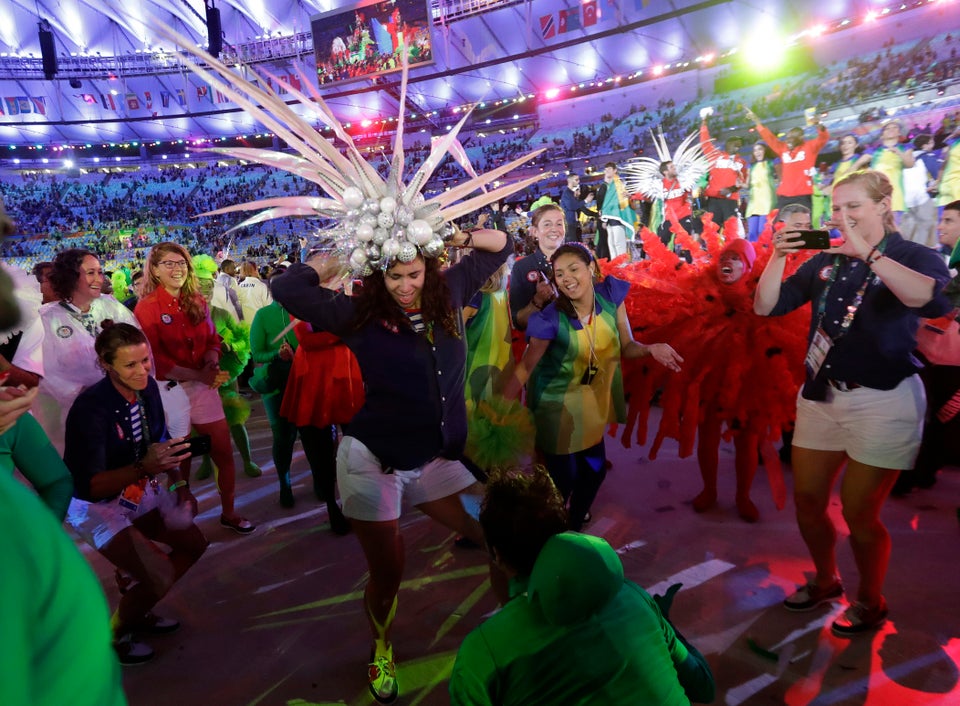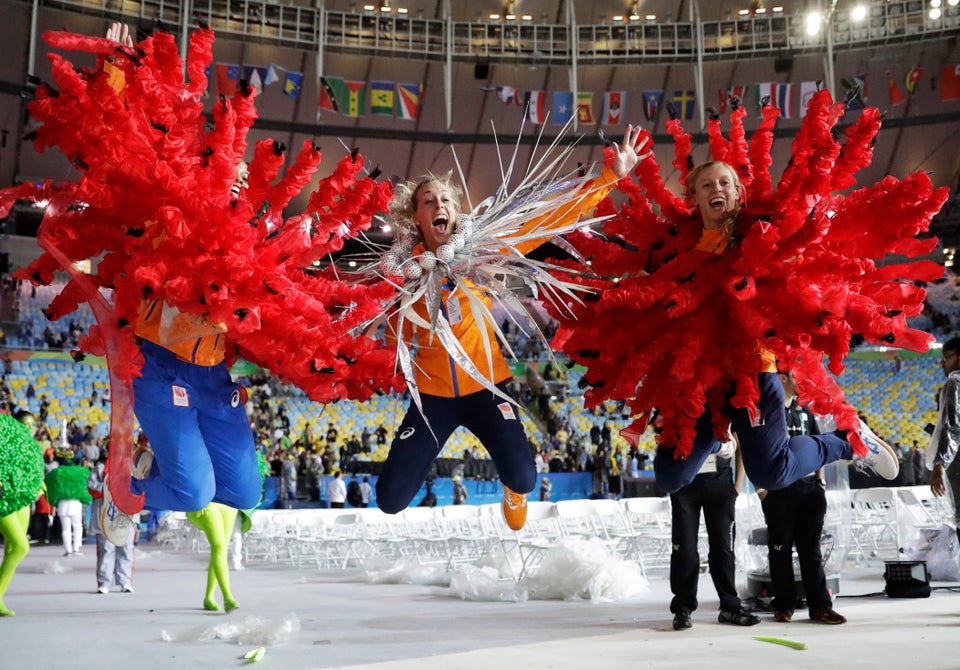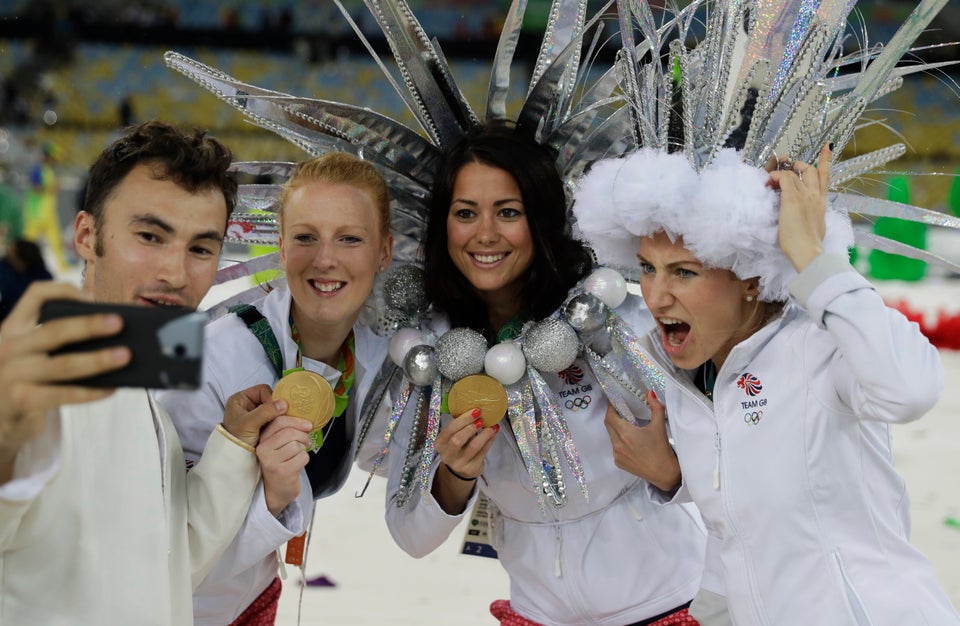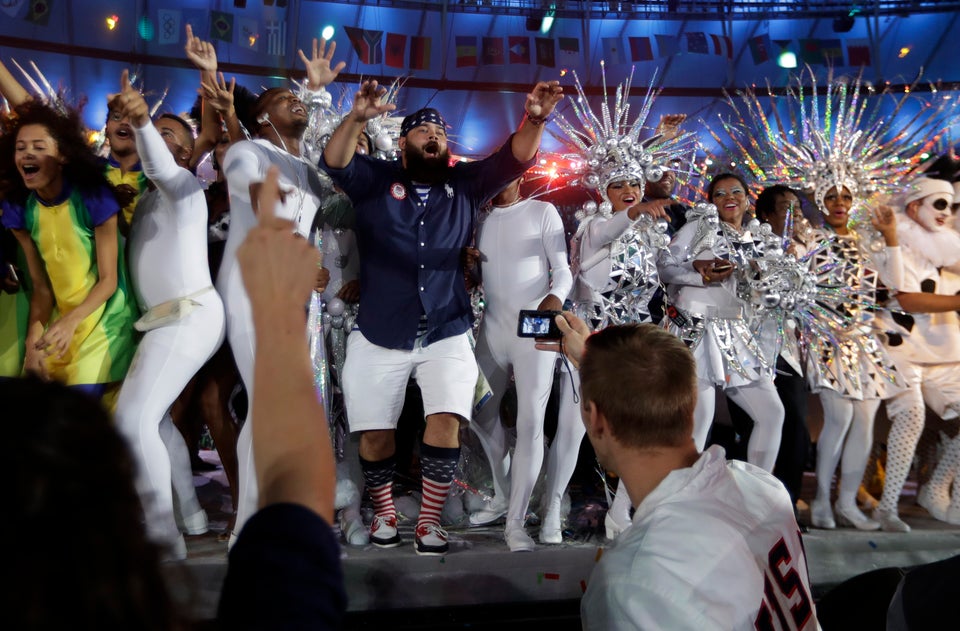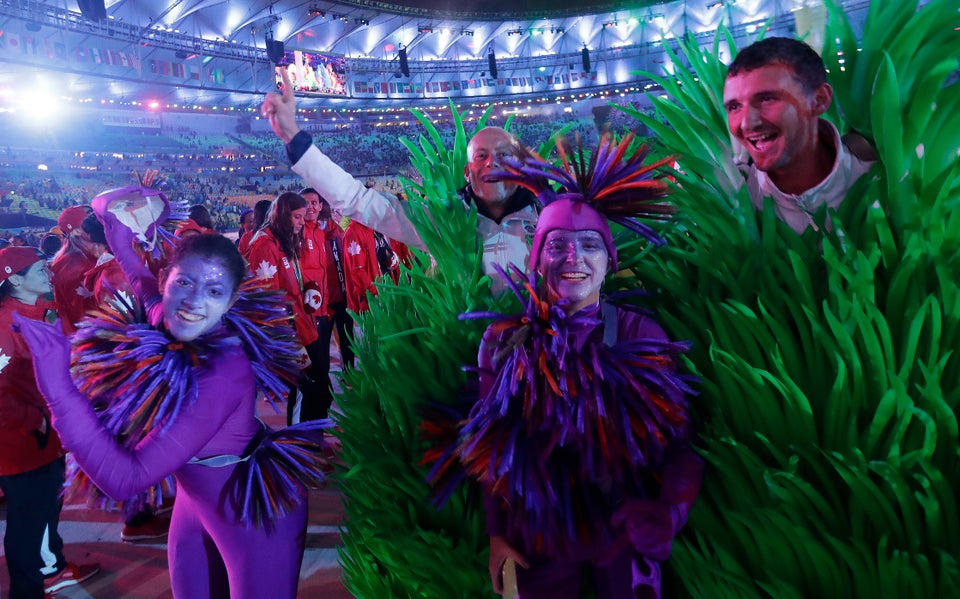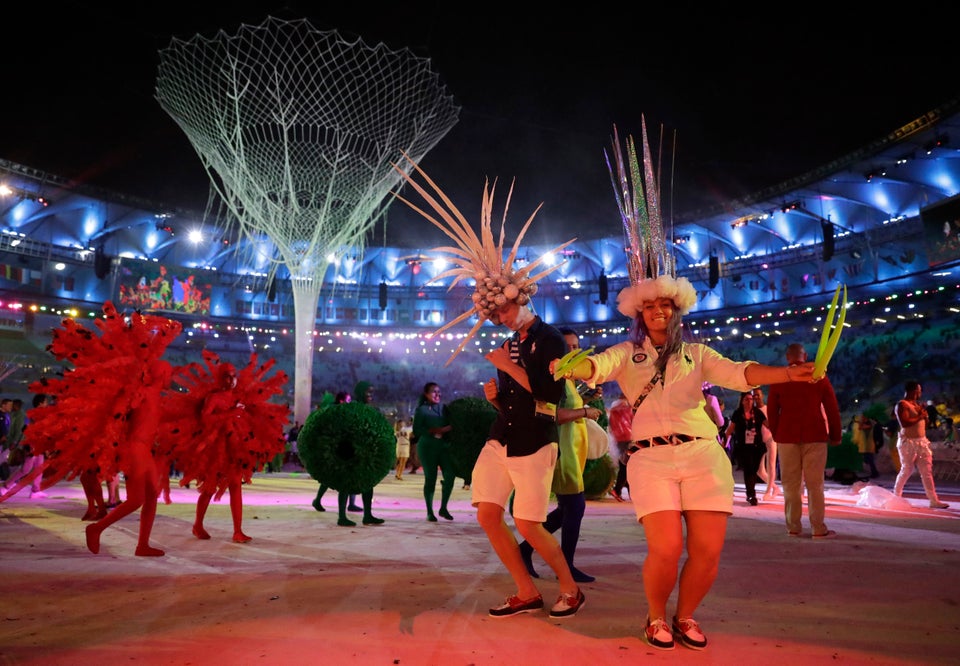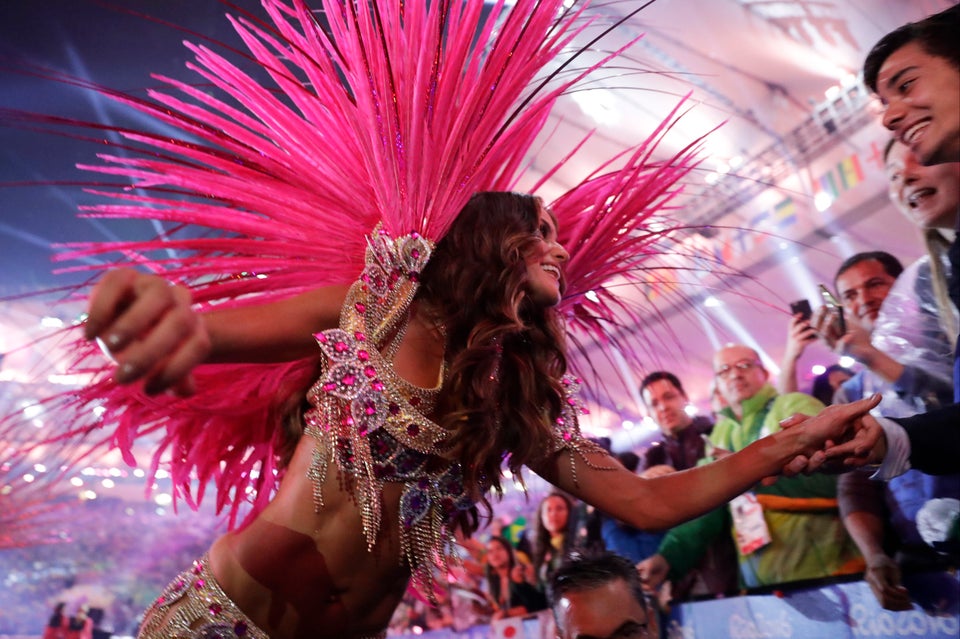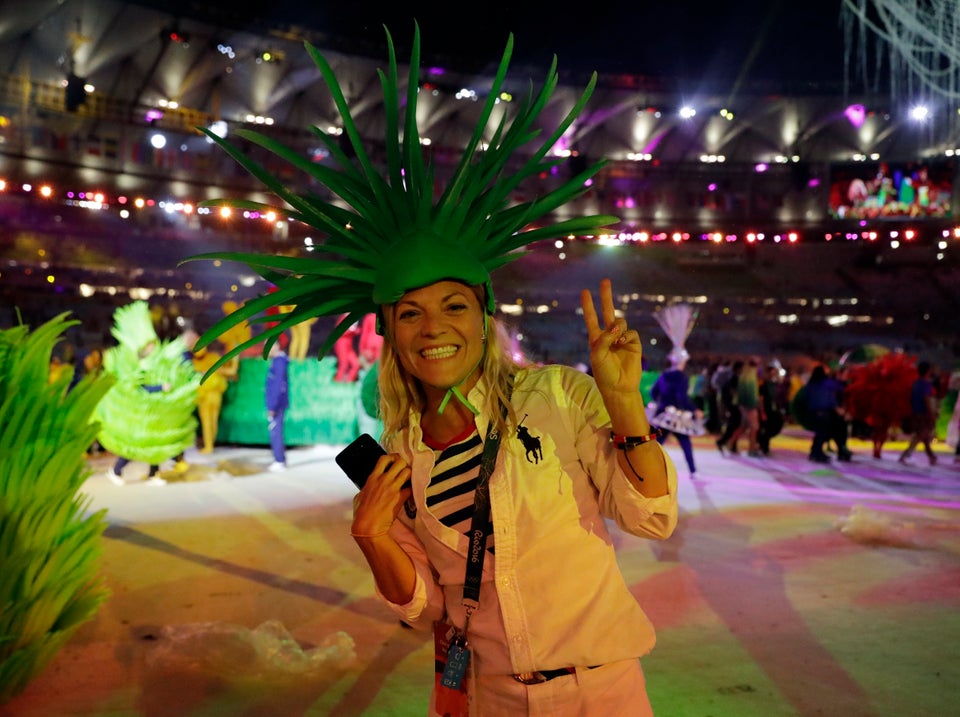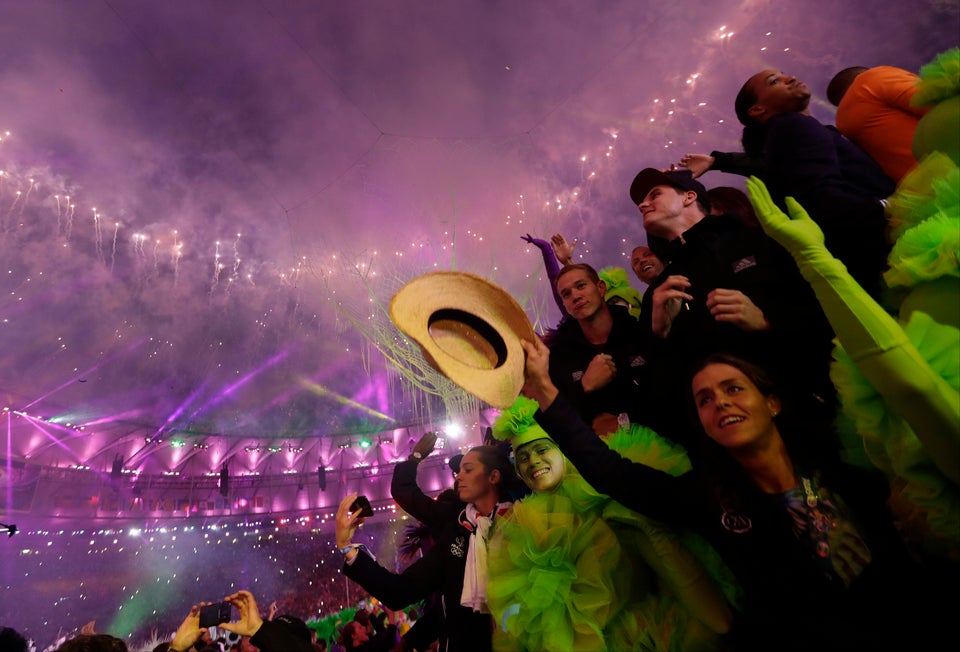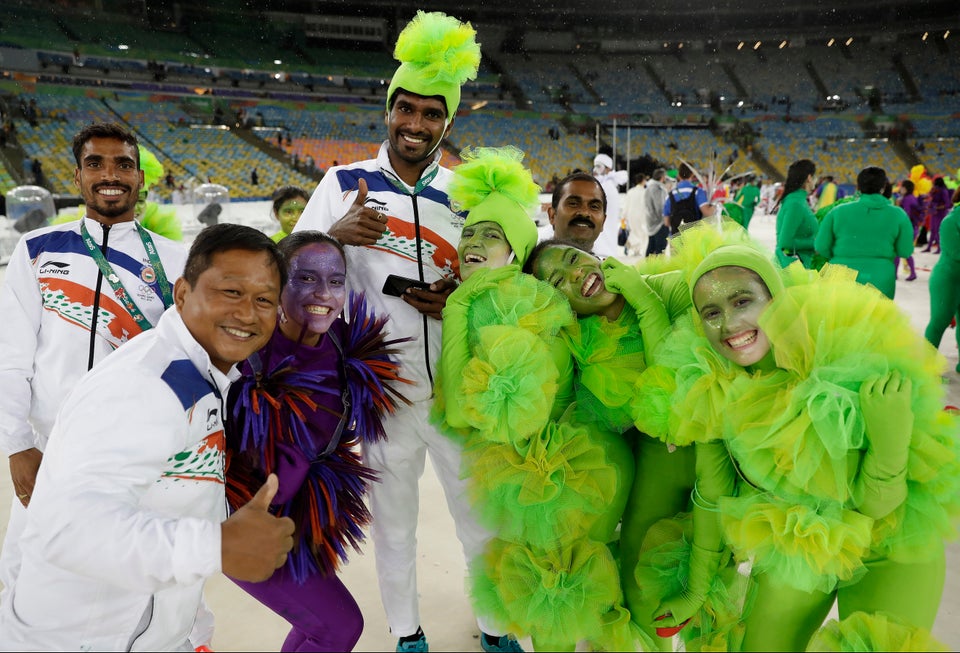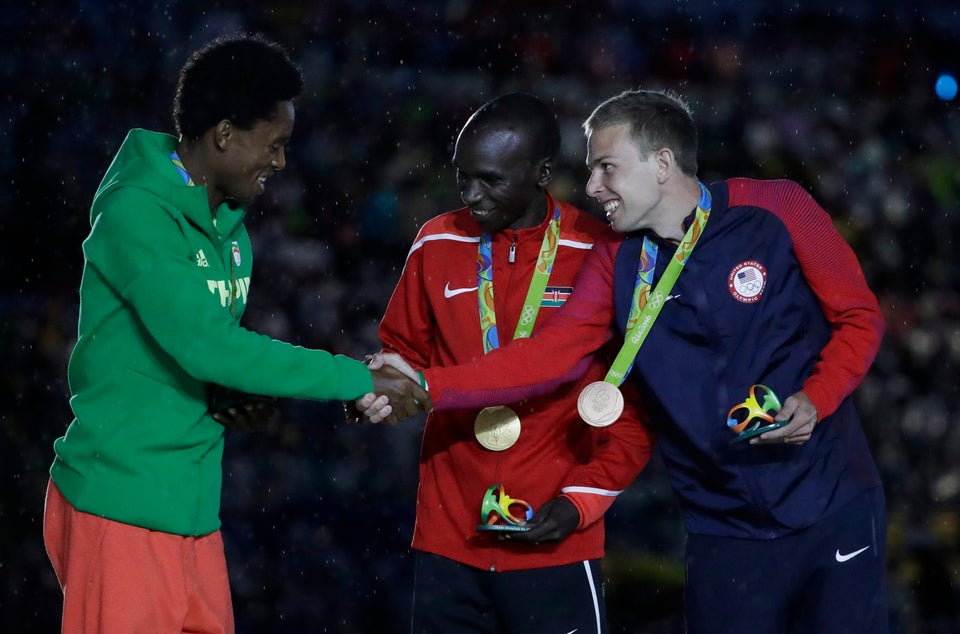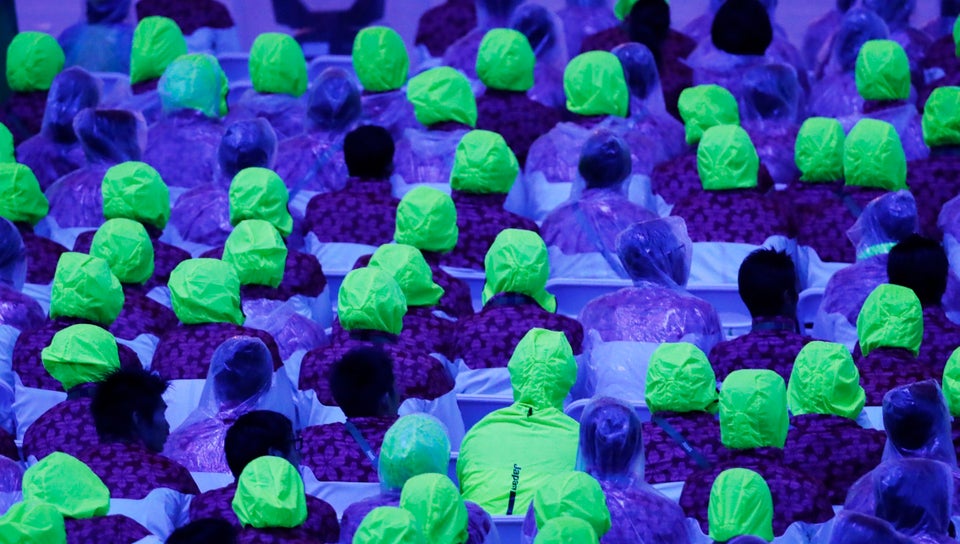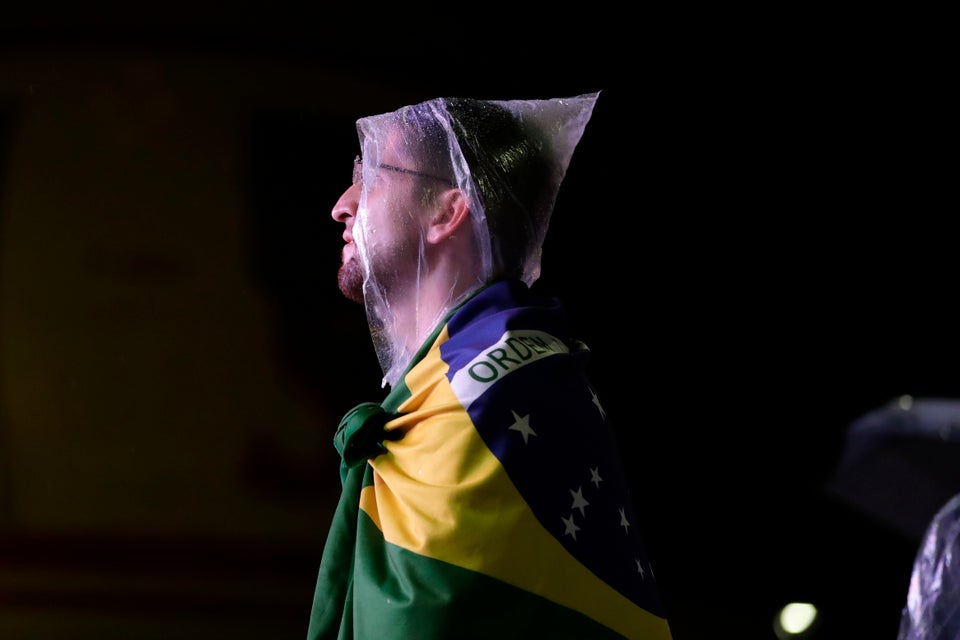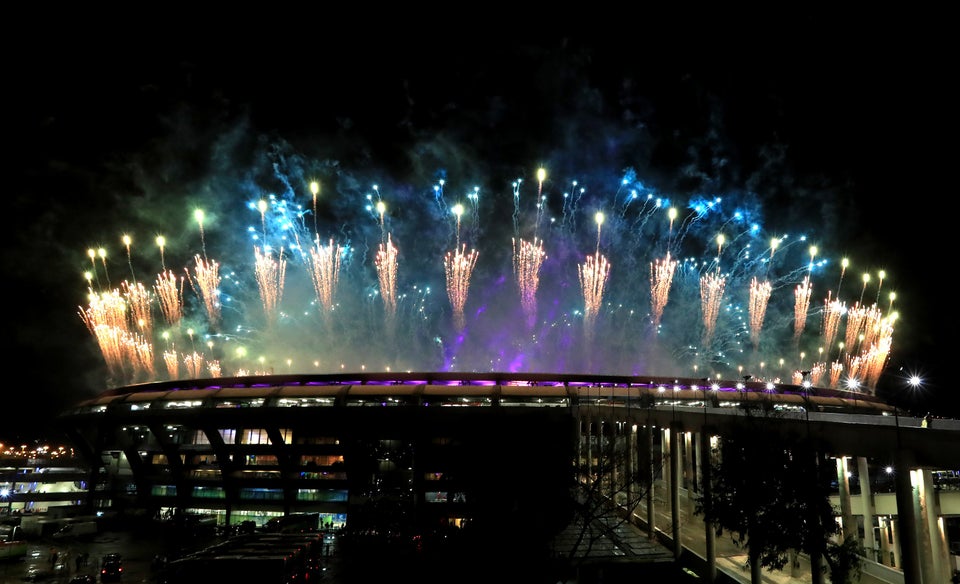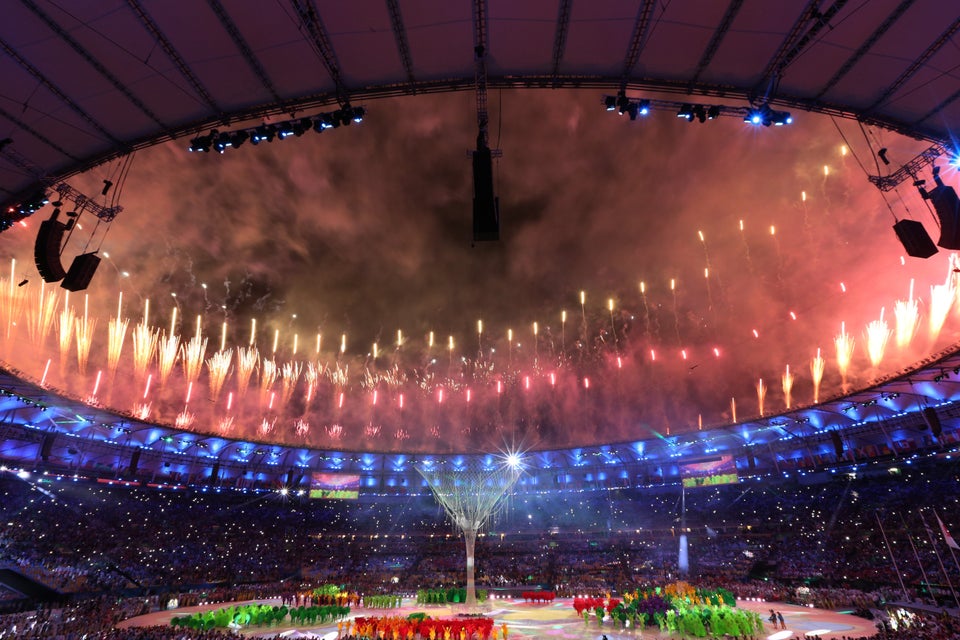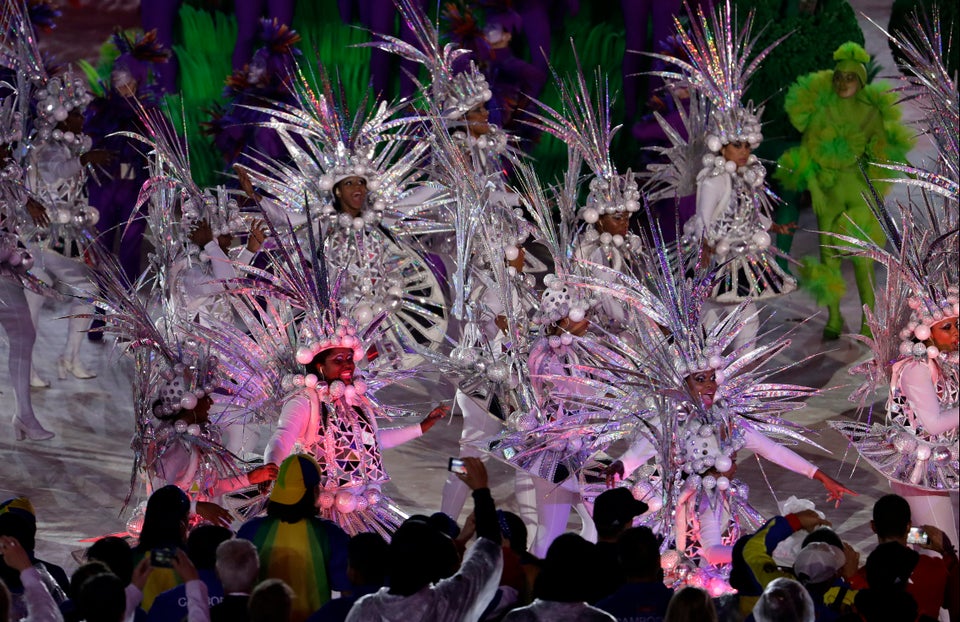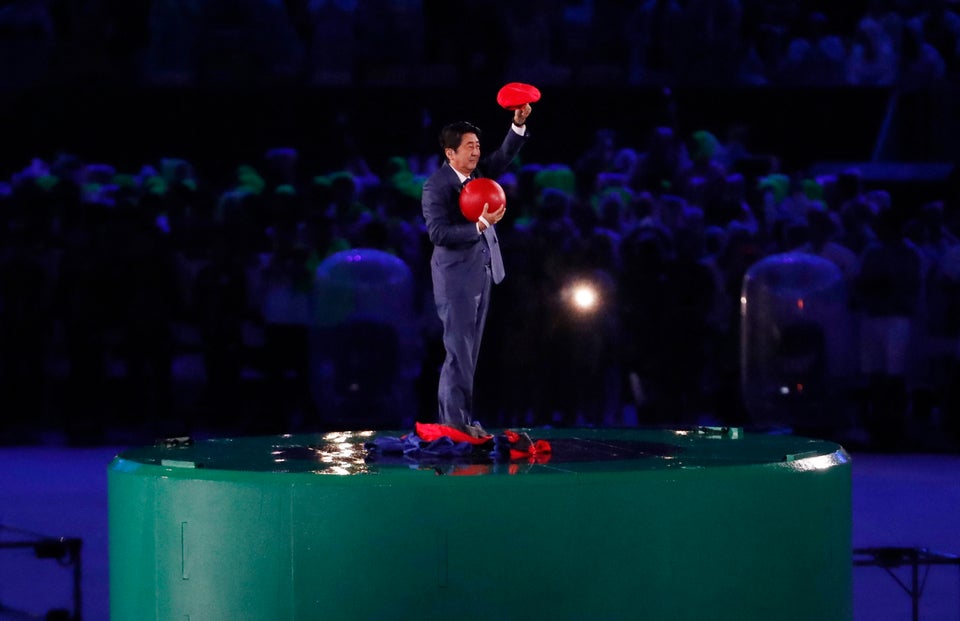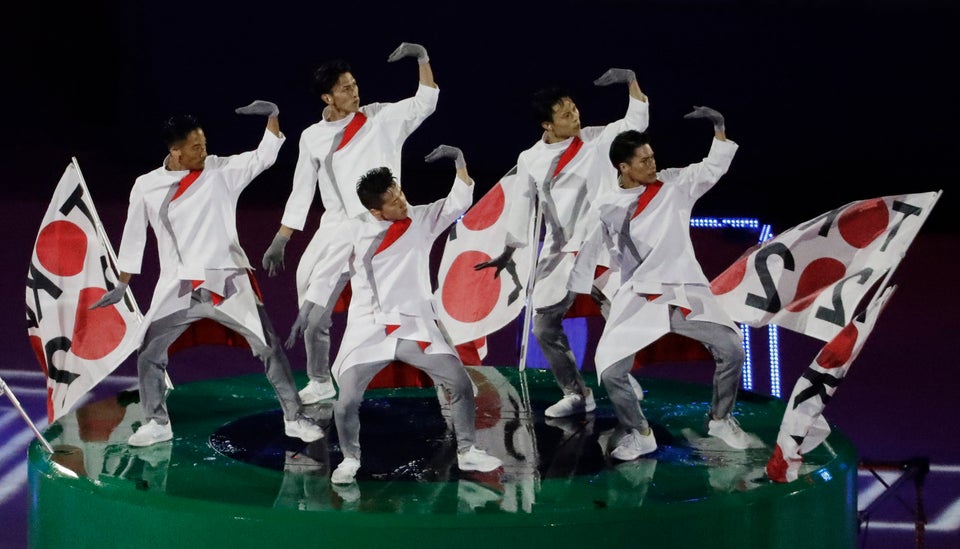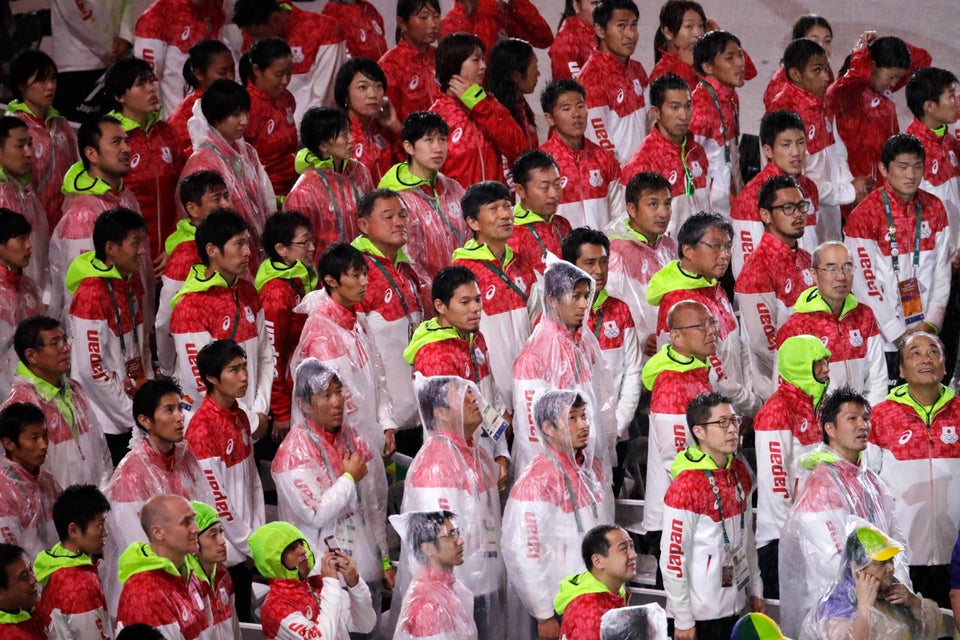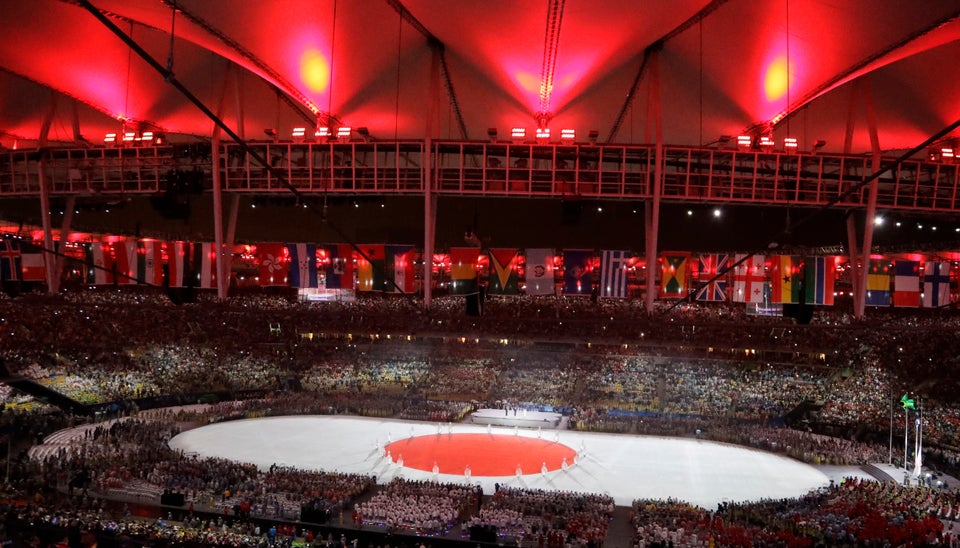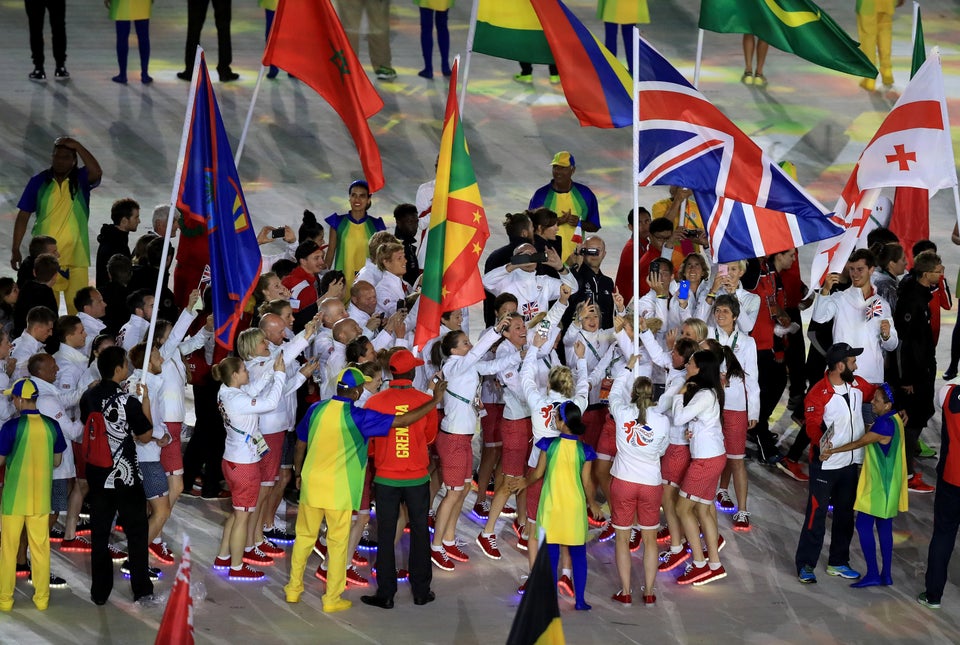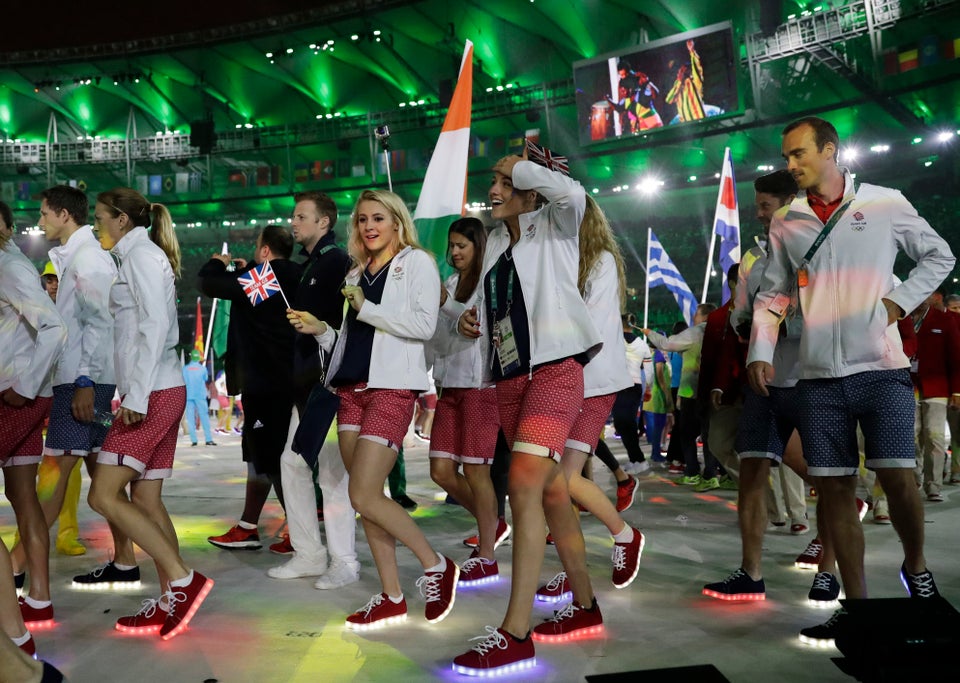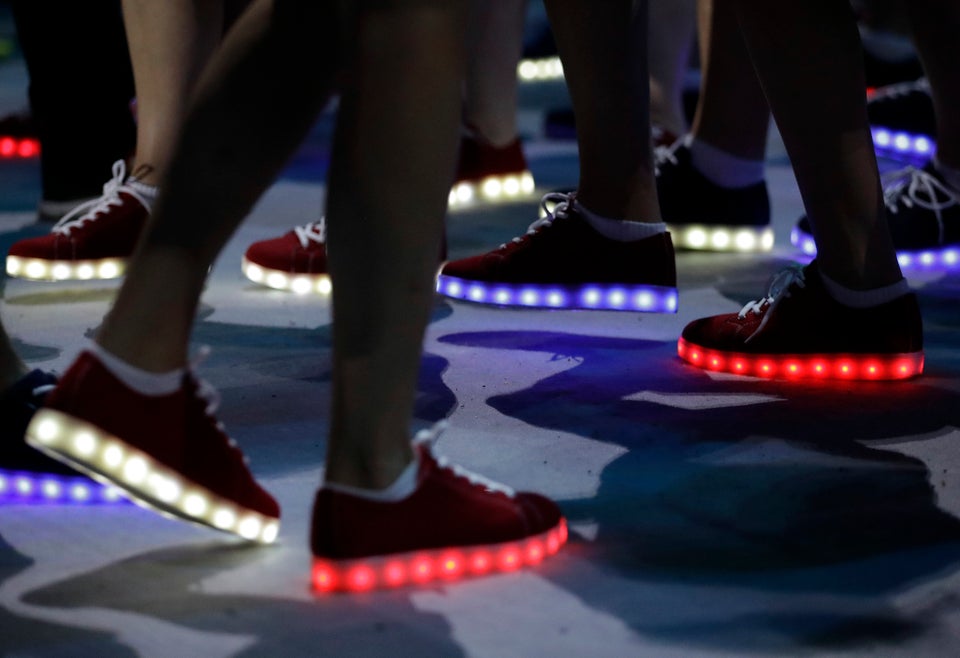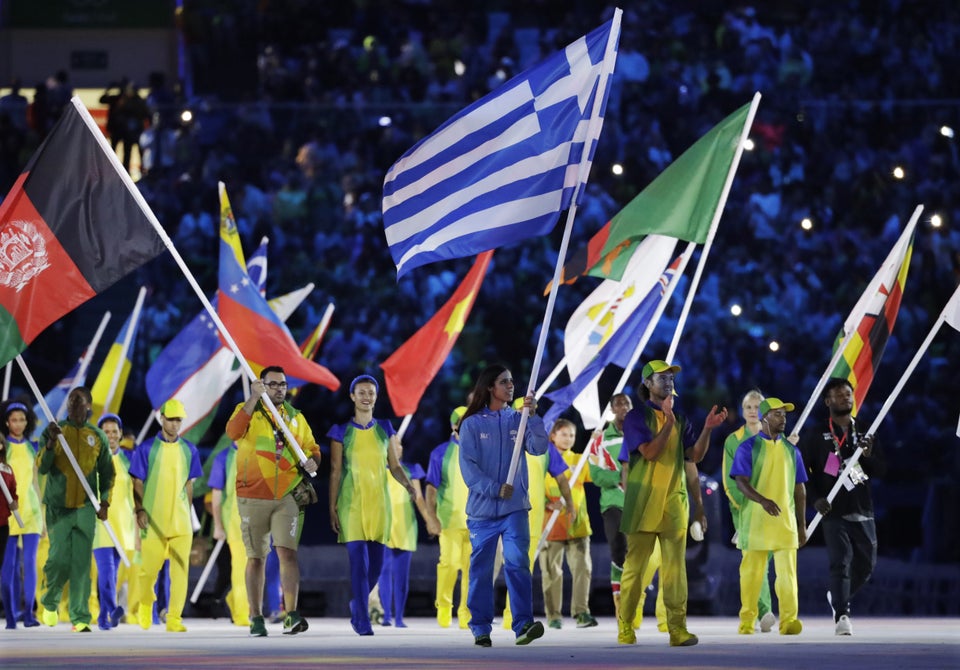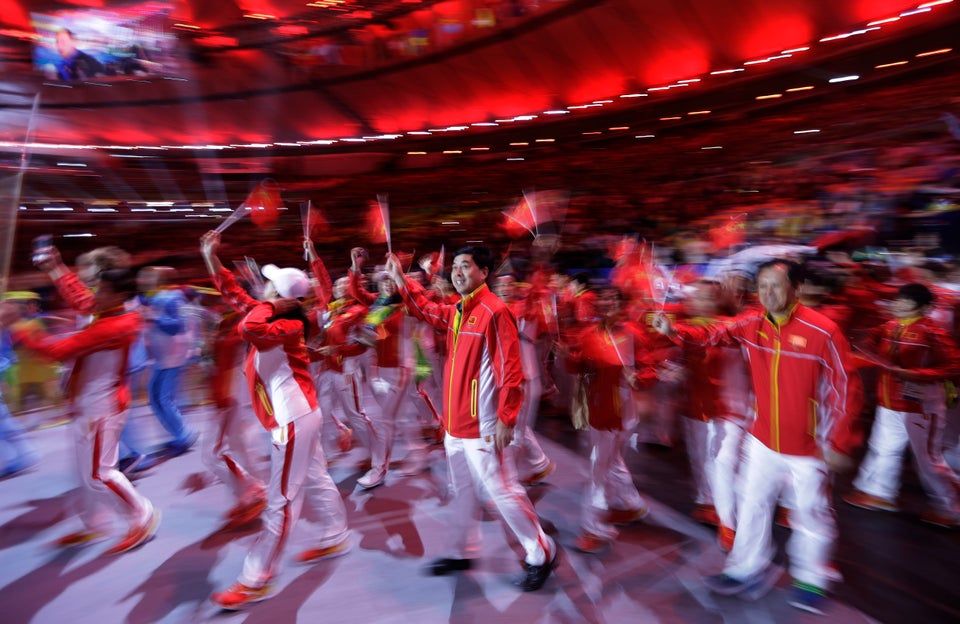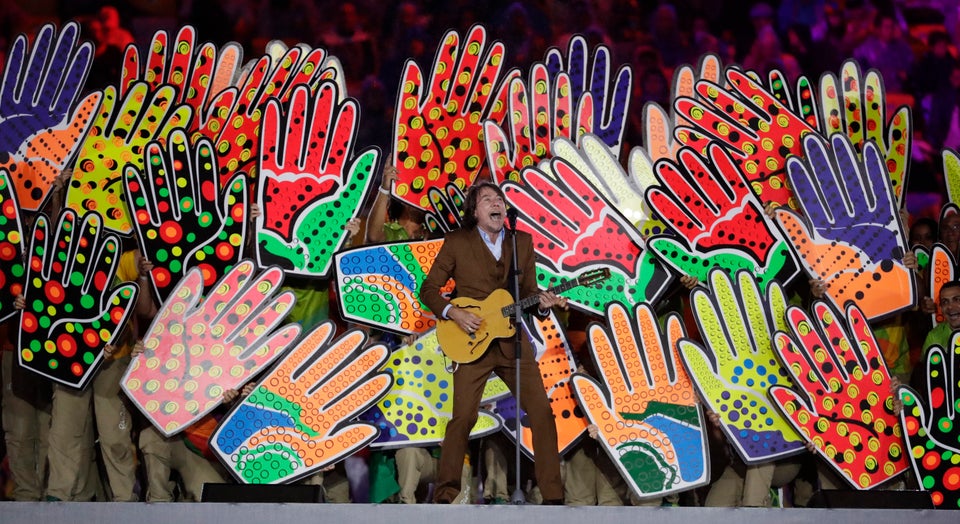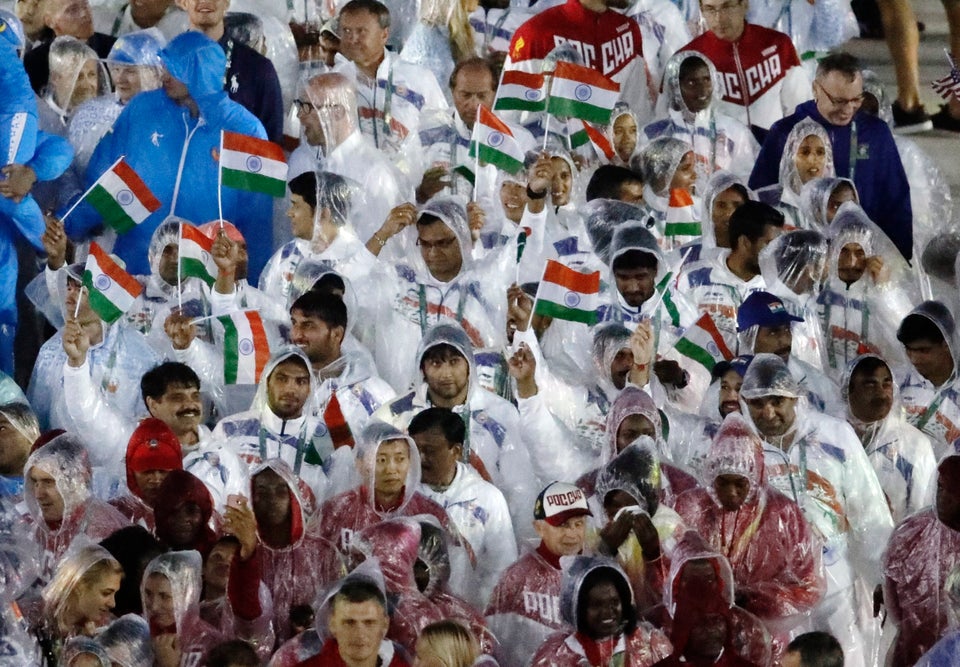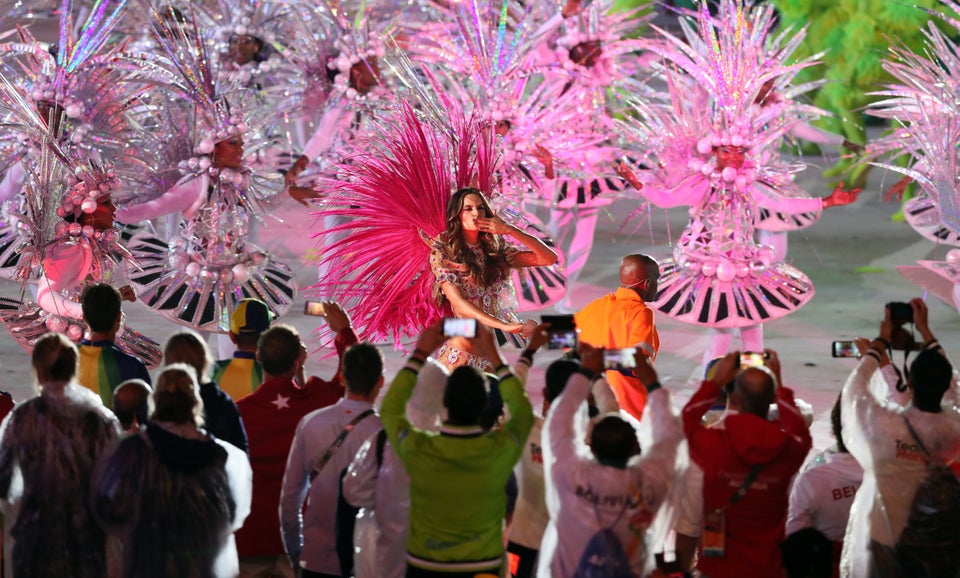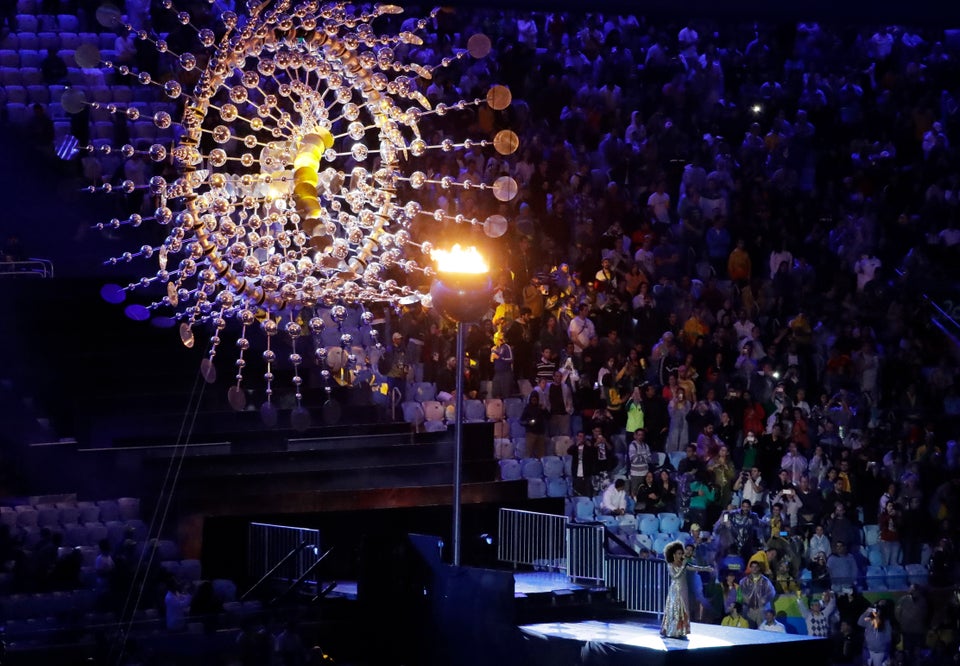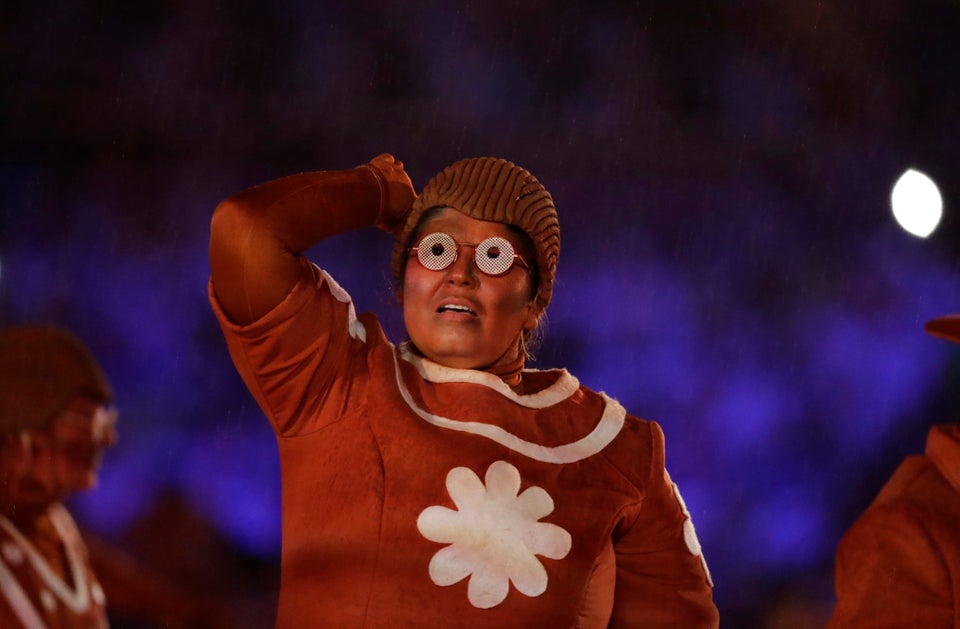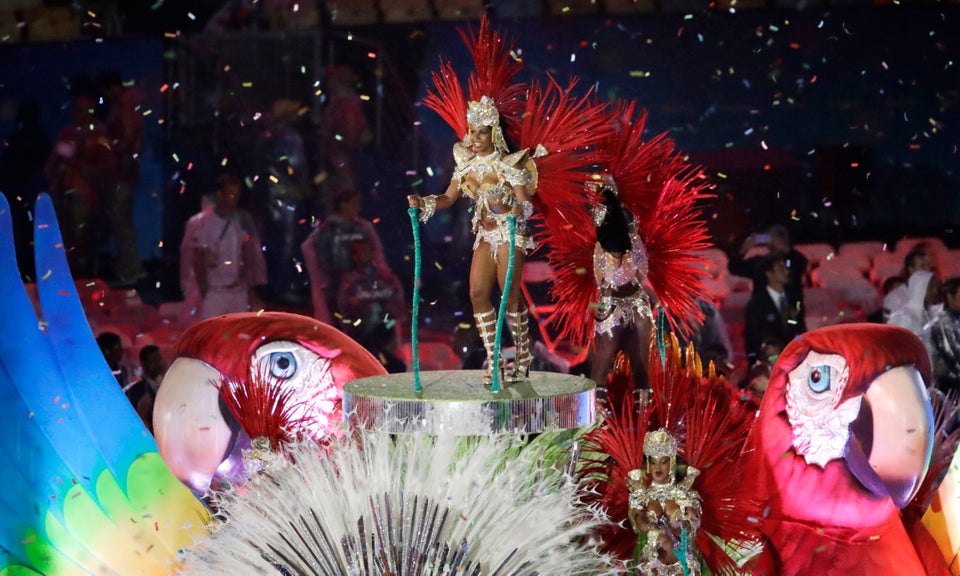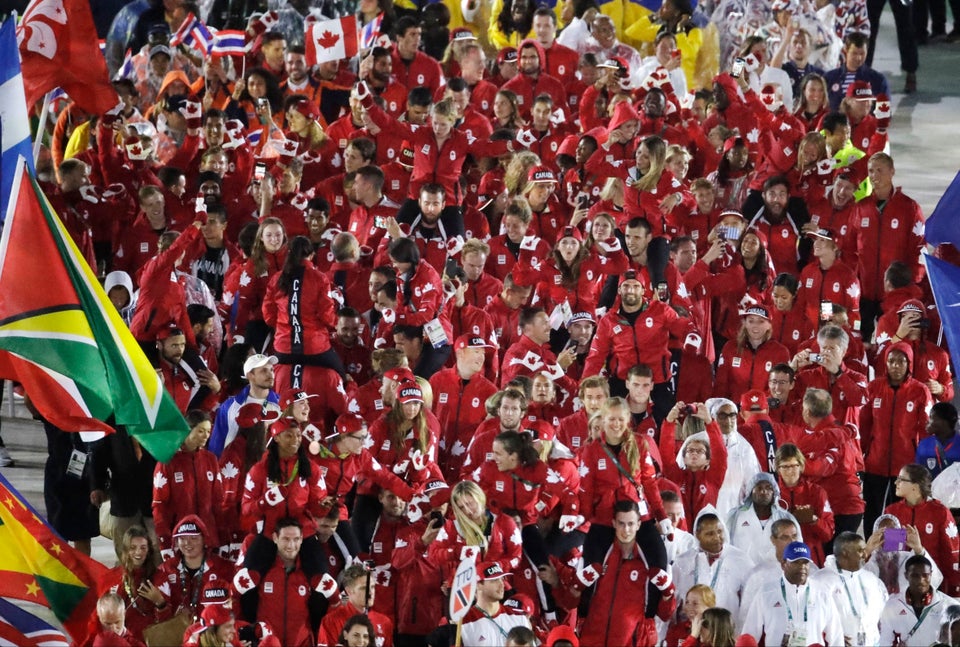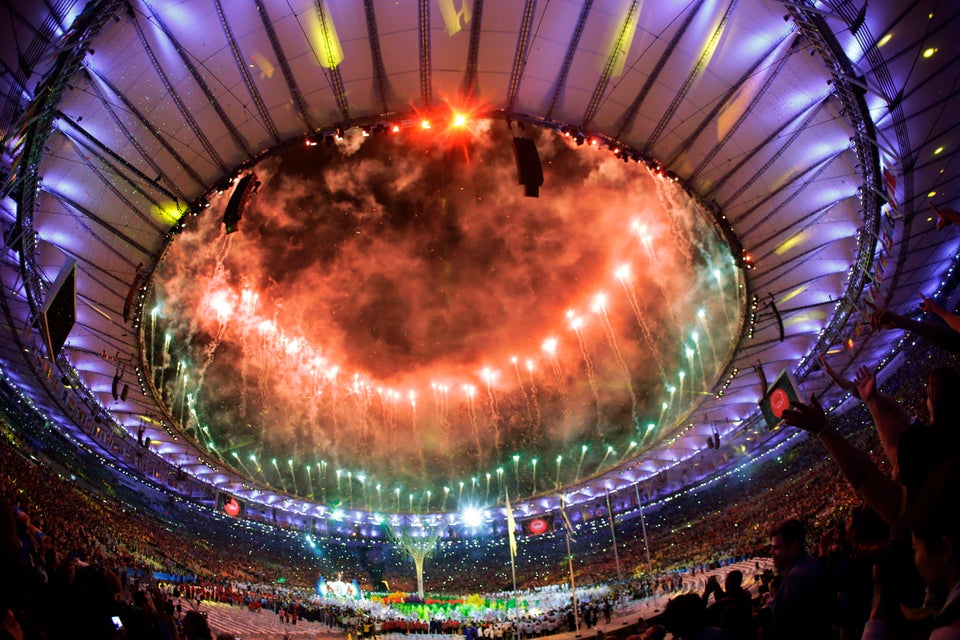 Popular in the Community