Two short weeks and, just when we were really getting into it, it's all over. The bell will ring on the 31st Olympiad this weekend and, barring a handful of events and tonight's closing ceremony to behold, these Games will be consigned to history, and we'll all start talking about Tokyo.
In the meantime, what have we learned from Rio?
That John Inverdale never learns
Three years after he made us all choke on our Robinson's Barley Water with his comments about tennis player Marion Bartoli, he's done it again, congratulating Andy Murray on becoming, quotes, "the FIRST person ever to win two Olympic tennis gold medals".
Fortunately, the player not the reporter - you know, the one with all the facts and figures at his fingertips - was there to put him right, with Andy correcting him, "To defend the singles title. I think Venus and Serena have won about four each."
Well, in fact not quite that many, but the point was a good one, well made. But what do they matter? They're just women, right? At least the inestimable Inverdale played equal rights with his faux pas, also raising complaints with how he apparently completely ignored boxer Anthony Joshua, seemingly distracted by something over his shoulder. Perhaps there was a woman standing there, in sports kit, sent to confuse him.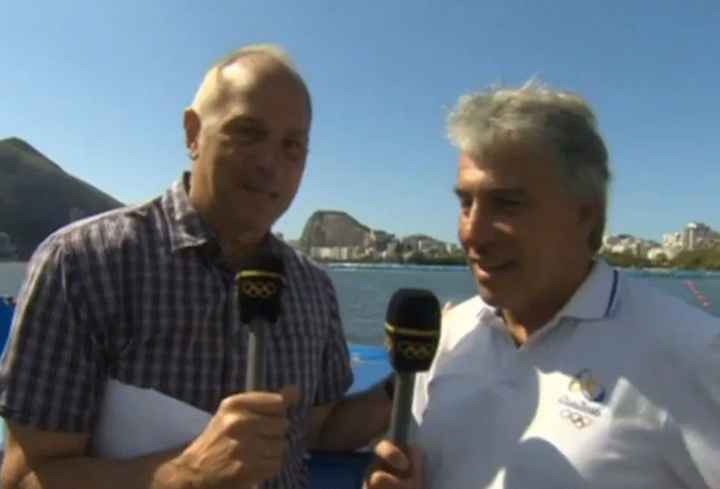 Helen Skelton is a star in the making…
… and shouldn't have to justify wearing short skirts in 30-degree heat, whatever certain news outlets might think of her OUTRAGEOUS outfits.

Commentators can't get away with saying stuff anymore
We know that the voices behind the mikes have many, many hours to fill but, for good and for bad, they are now on notice, and this Olympiad may well go down in history as the 'right-on Games'. In this social media age, people are too quick to spot the nonsense and, even more speedily, share it - for example when commentator Paul Hand went into bat during a tennis kiss-cam zoom-in.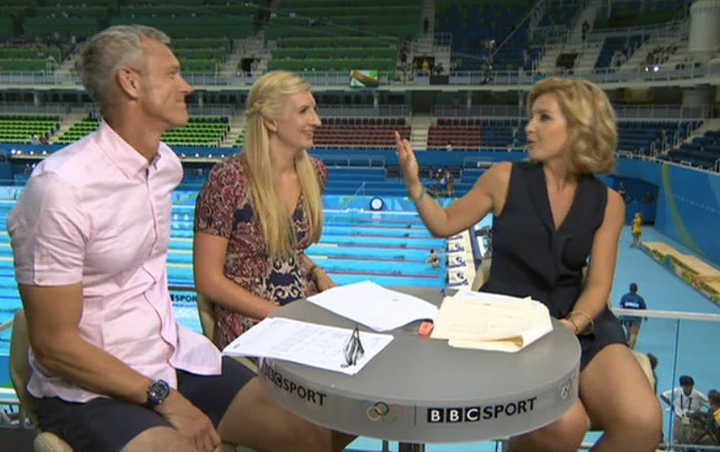 As the camera closed in on one - phew! - heterosexual couple, the presenter joined in encouragingly, "Come on, let's have a kiss."
But, bizarrely, he added for good measure: "Let's hope they don't go on to two blokes sat next to each other."
Oh dear, wrong side of history and all that. Twitter spoke, the BBC apologised, the wheel of progressiveness continued to crank slowly round.

Sportsmanship is applauded even more readily and more loudly than pure talent these days…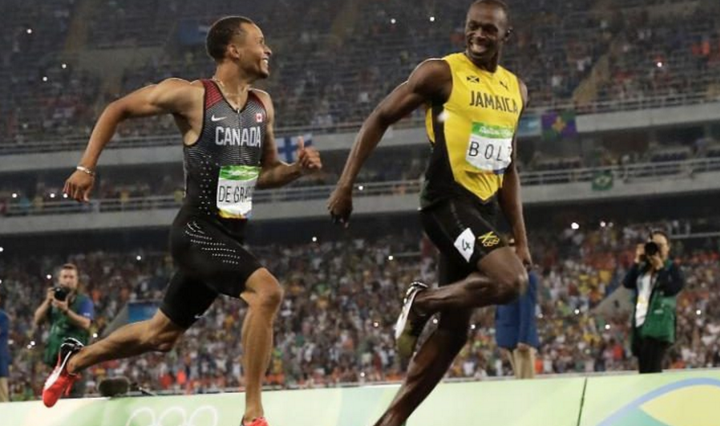 Inversely, everyone hates a sore loser
Poor Louis Smith, we're looking at you. The gymnast, who'd come out of retirement to have another crack at the pommel horse, was beaten into silver by his fellow Brit Max Whitlock. Could Louis summon a smile, words of pride, a big hug for his countryman? Not so much, and viewers weren't happy.


For all of the messages about sport unifying the world, there are still some barriers that can't be overcome
We saw this when an Egyptian judoka athlete refused to shake hands, as is traditional, with his Israeli rival, on the grounds it would "shame Islam". Having been roundly booed by the crowd, Islam El Shehaby was later sent home by officials. The spin? The International Judo Federation said that the fact that the fight even took place between those two athletes was already a "big improvement that Arabic countries agree to fight Israel". Watch this space.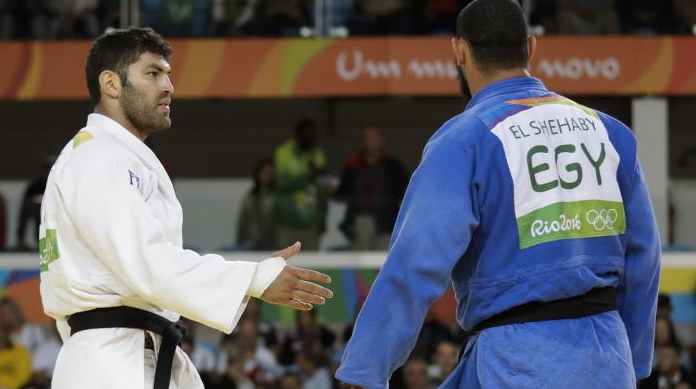 New men cry and hug, and that's ok
The men joined the women in revealing their emotions in both defeat and victory. Tom Daley and Dan Goodfellow led the divers in bromantic hugs following their surprise bronze medal, and Andy Murray got the hankies out again following his victory in the tennis. For all-out contagious blubbing, though, Laura Trott must deserve another gold medal.

Channel changing is a thing of the past
One frustrated Olympics viewer tweeted that she must have entered the Marathon without realising, based on the amount of times she would have had to get up to change the channel (turns out she had a television built in the 21st century with a remote control, but you get the drift). Sure enough, every evening of sports viewing has been punctuated by Clare Balding apologising nervously as she instructs sports fans to "turn over where the action continues" - this sometimes on the cusp of a gold medal being won.
The BBC were smart enough not to try this trick when cyclist Jason Kenny was waiting to see if he would be disqualified from his final race (and from the chance to make Olympic history while he was about it), but you have to wonder - if that's okay, why not the rest of the time? Why not put the Olympics firmly on one channel and the rest of the schedule somewhere else? Politics abound at Broadcasting House, to be sure, but viewers would have been happier.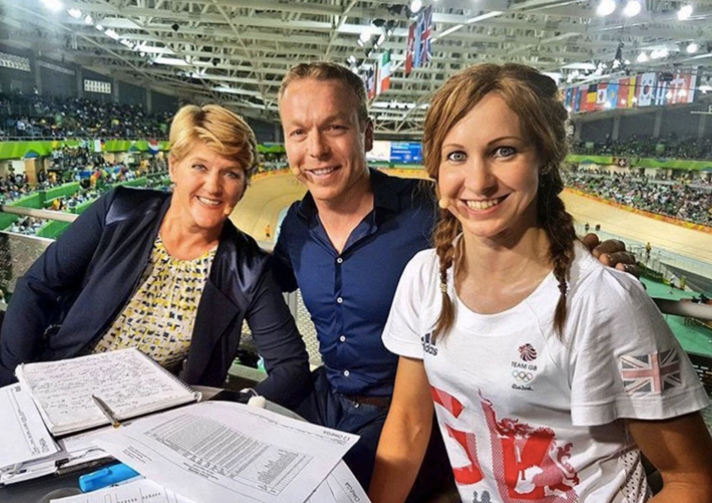 Everyone forgot about Brexit
… for two short weeks at least, political turmoil, the sense of discomfort and anxiety amidst a catalogue of European disorder and tragedy could be put to one side. New heroes and heroines were made, and Brits could celebrate being British one more, a feeling that got more and more acute as we rose up the medal table. As for the EU putting itself at the top of the medal table (with a quarter of those medals claimable by Brits), well, how we chuckled.

Once again we were all proved wrong
In the best traditions, nobody thought Rio was going to work. Tales of recession, dirty water, Zika and drugs all put paid to any pre-Olympiad anticipation, and in the best traditions… they somehow pulled it off.
As happens every four years, the Brits started winning, champions started crying, we all became armchair experts in what the best tactics are to win the keirin in the velodrome, and the natural glow of a thousand athletes inspired us all to put on our tracksuits. Now, Rio have to work out how they're going to emulate this success in the Paralympics but, for the last two weeks, it's been a joy!
Here are just some of the super-humans who've awed us with their talents:
Simone Biles 19 (USA), Women's Gymnastics Beam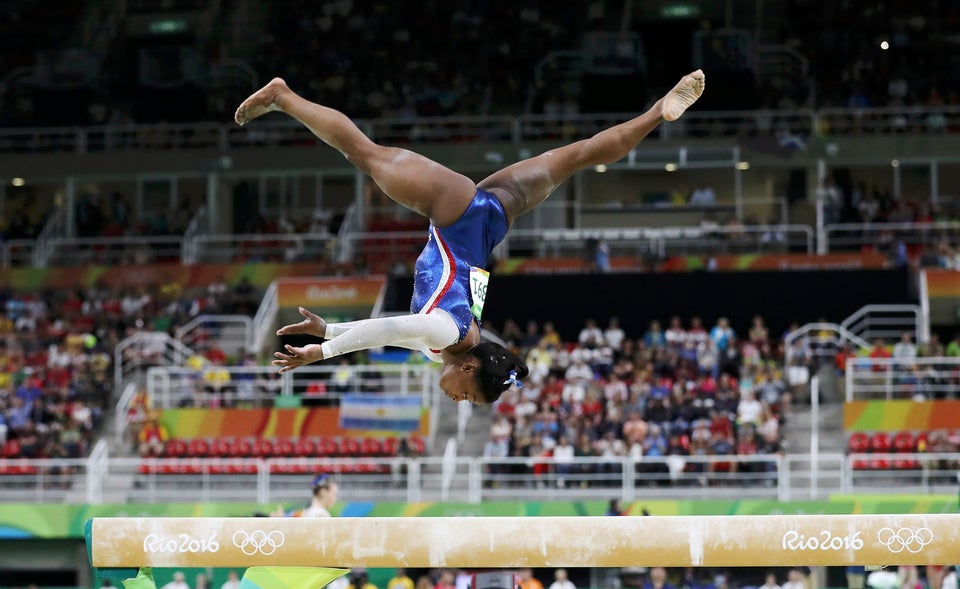 Michael Phelps 31 (USA), Men's 200m Butterfly Final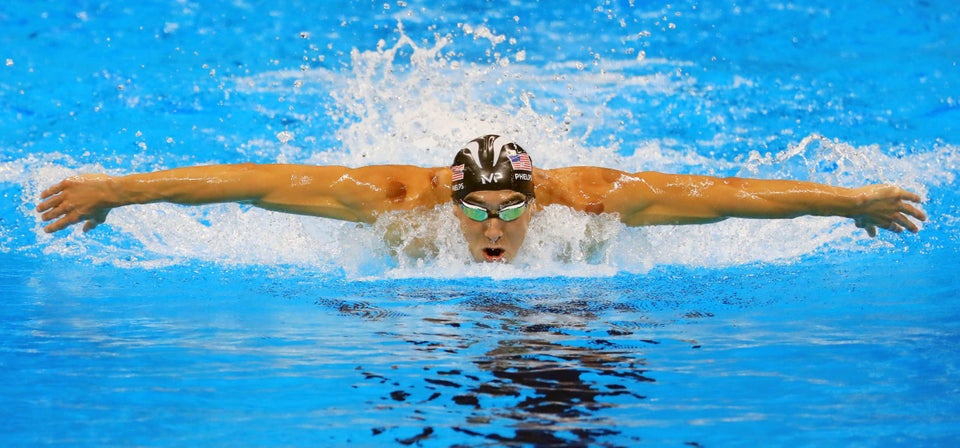 Coppel/Newspix/REX/Shutterstock
Yang Wang 16 (CHN), Women's Gymnastics Beam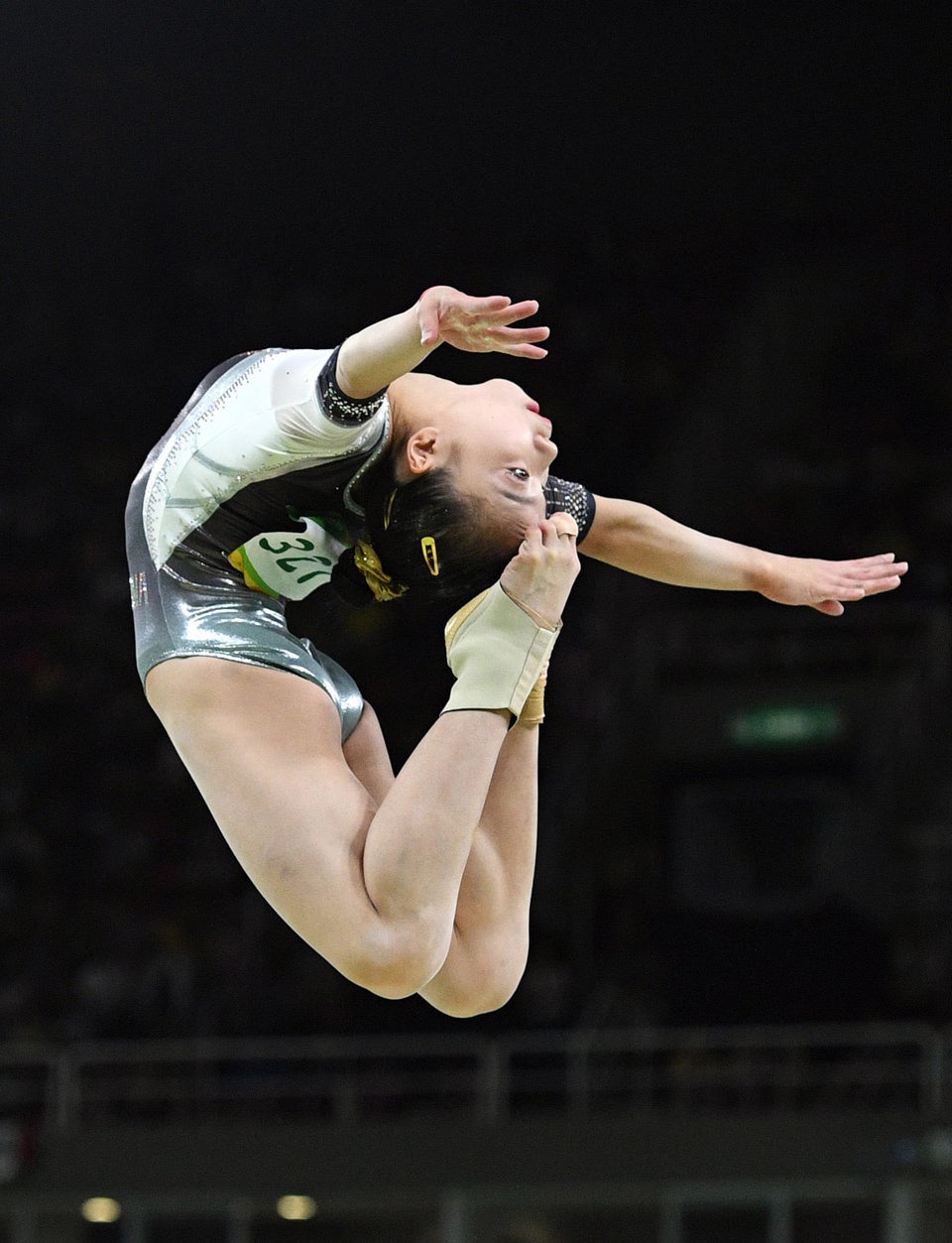 Xiang Yanmei 24 (CHN), Women's Weightlifting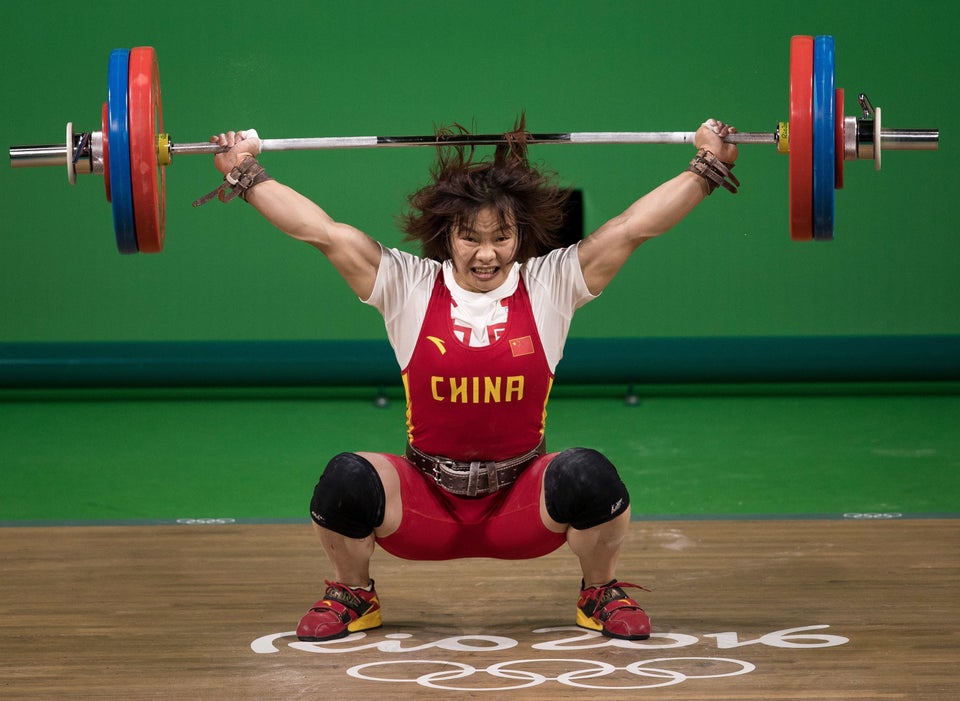 Anqi Xu 24 (CHN) And Simona Pop 27 (ROU), Fencing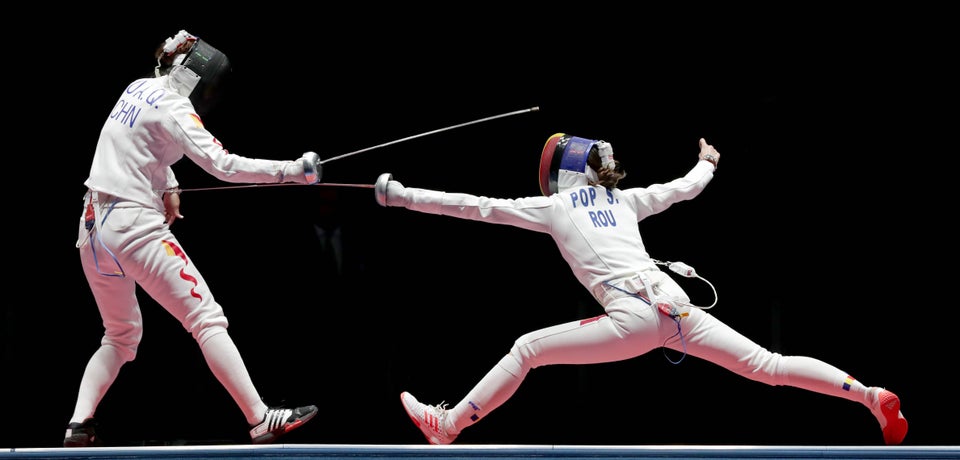 Manrique Larduet 20 (CUB), Men's Gymnastics Rings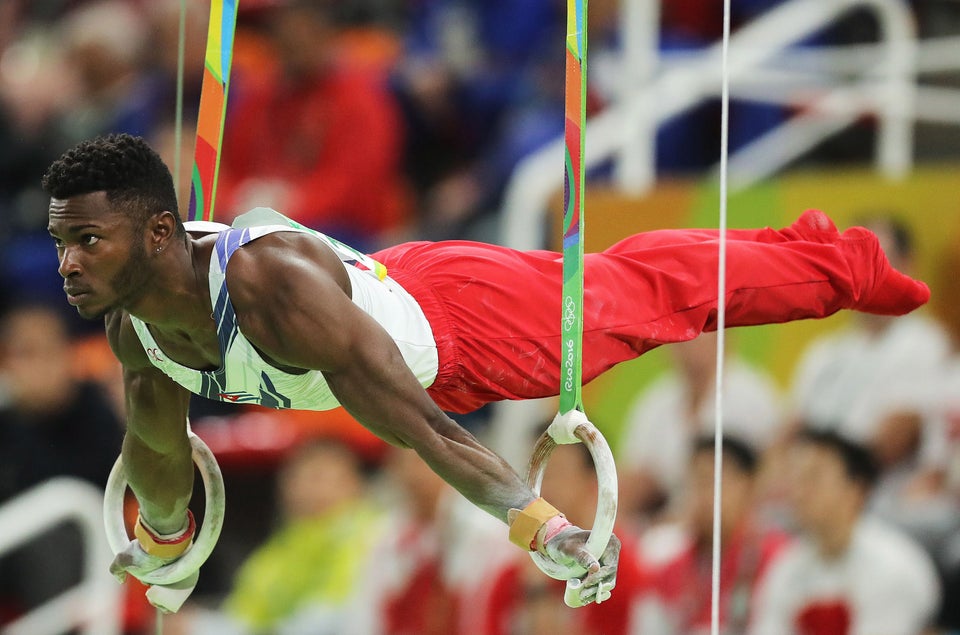 Ramalho/AGIF/REX/Shutterstock
Fabio Basile 21 (ITA), Men's 66kg Judo Final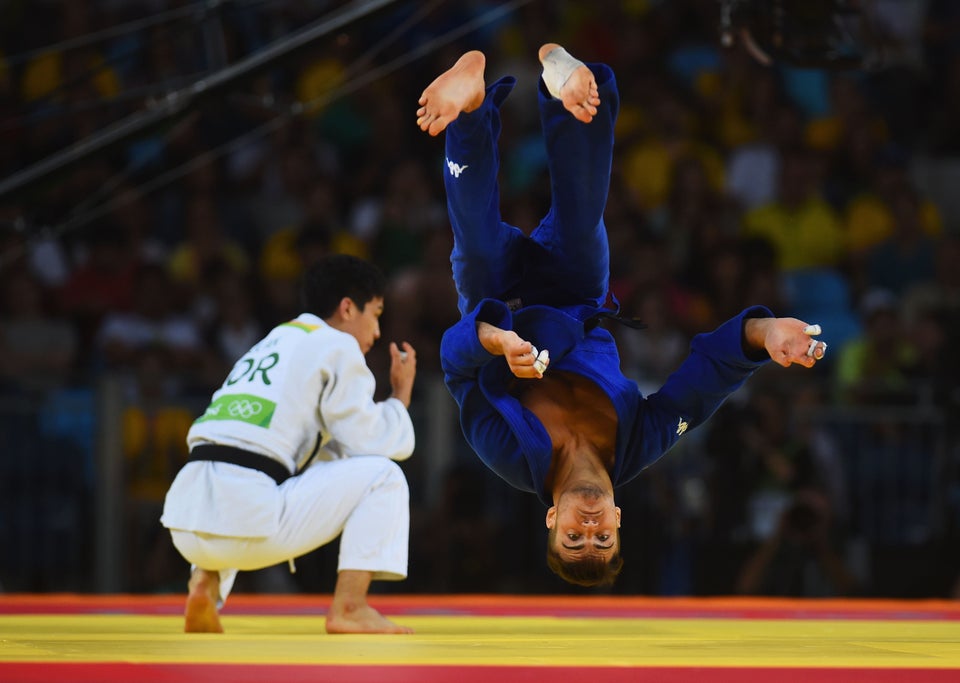 Aisen Chen 20 and Yue Lin 25 (CHN), Men's Synchronized 10m Platform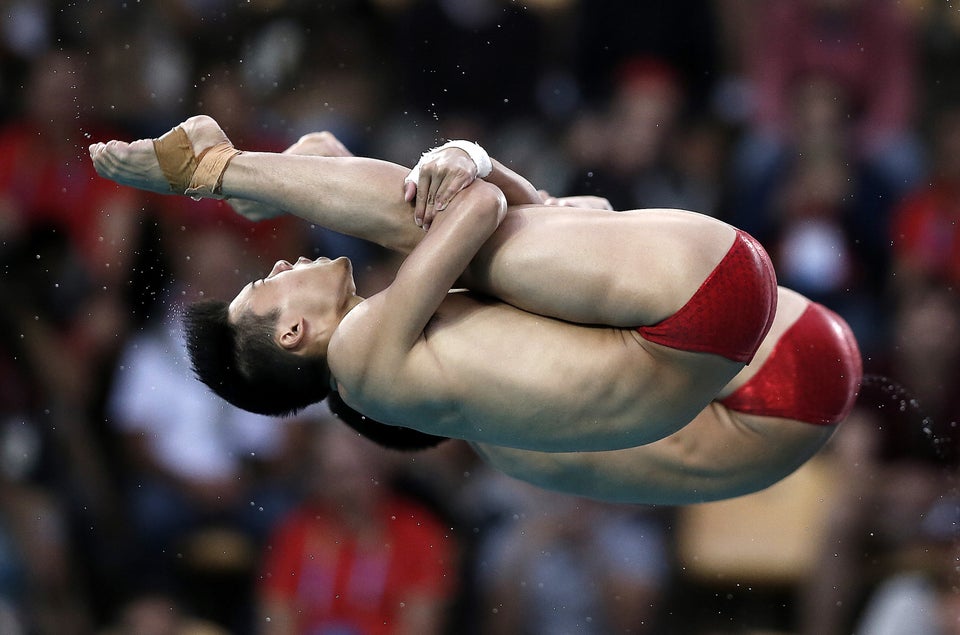 de Paula/AGIF/REX/Shutterstock
Nicolas Laprovittola 26 (ARG), Men's Basketball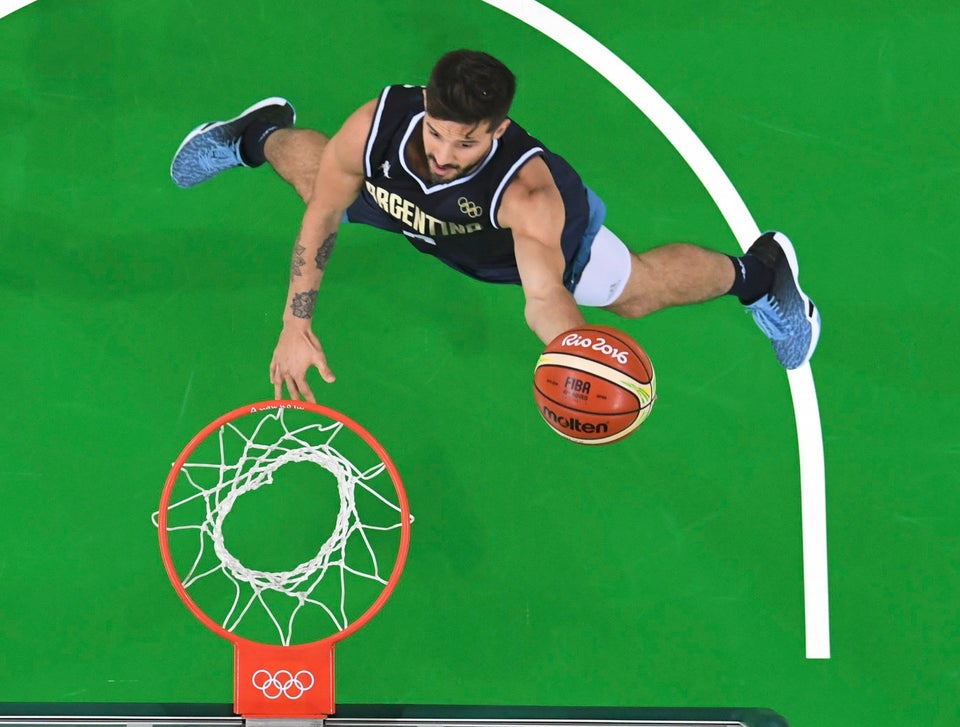 Hannah Mills 28 (GBR), Women's Sailing 470 Class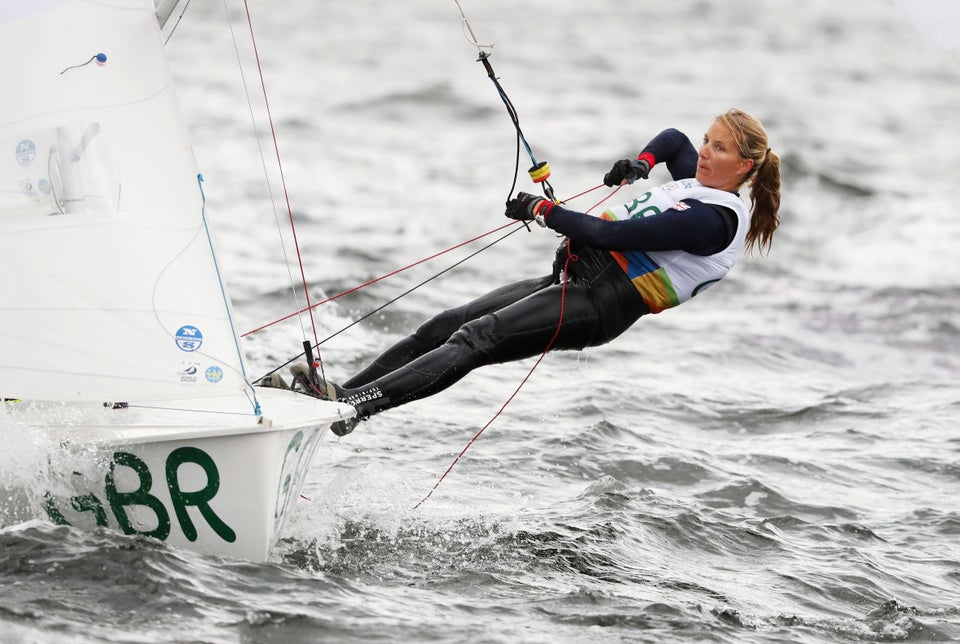 Basketball presentation during interval between Spain and the United States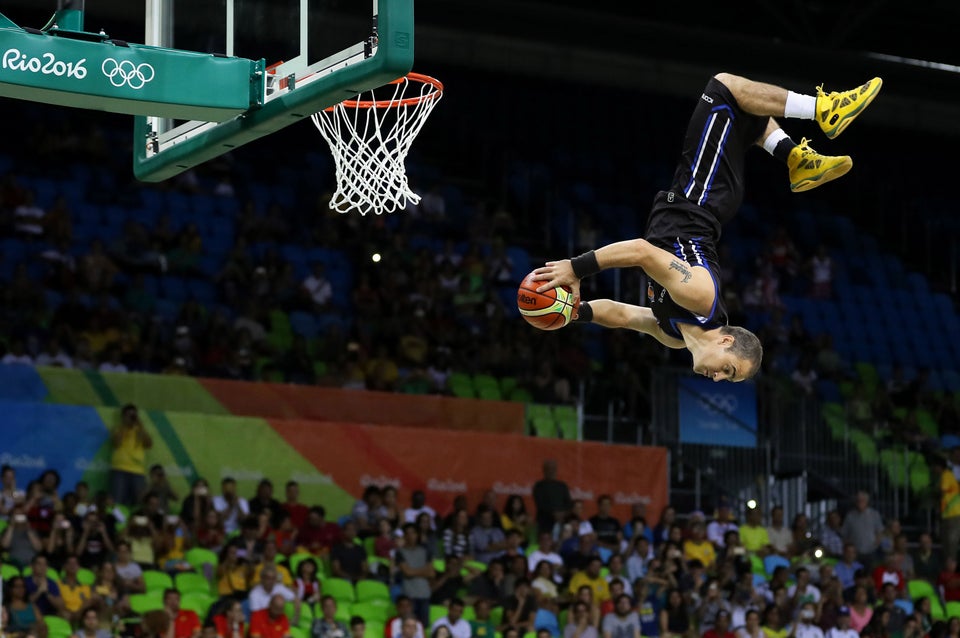 Andrey/AGIF/REX/Shutterstock
Roman Vlasov 25 (RUS) And Kim Hyeon-Woo 27 (KOR), Men's Greco-Roman 75kg Wrestling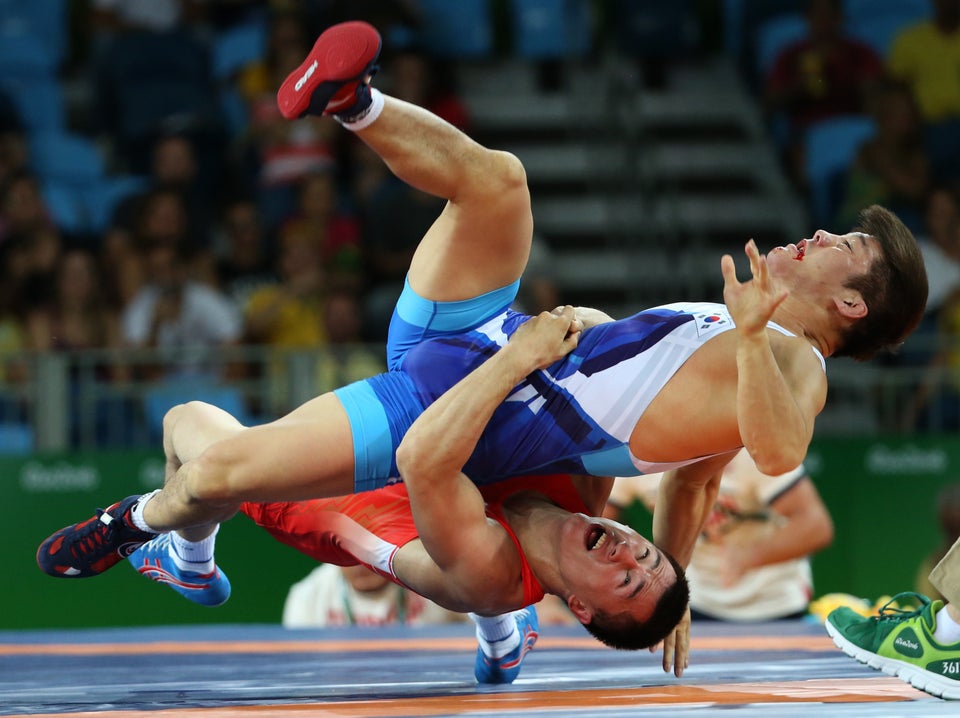 Laura Trott 24, Joanna Rowsell-Shand 27, Elinor Barker 21 and Katie Archibald 22 (GB) Women's Cycling Team Pursuit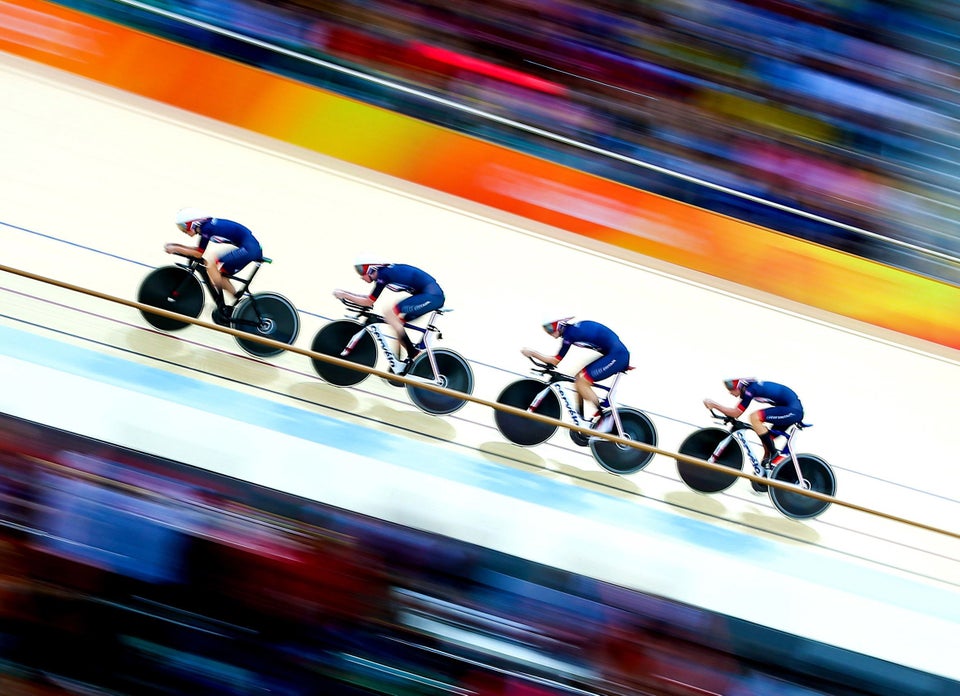 SWpix.com/REX/Shutterstock
Luis Joel Castro 25 (PUR), Men's High Jump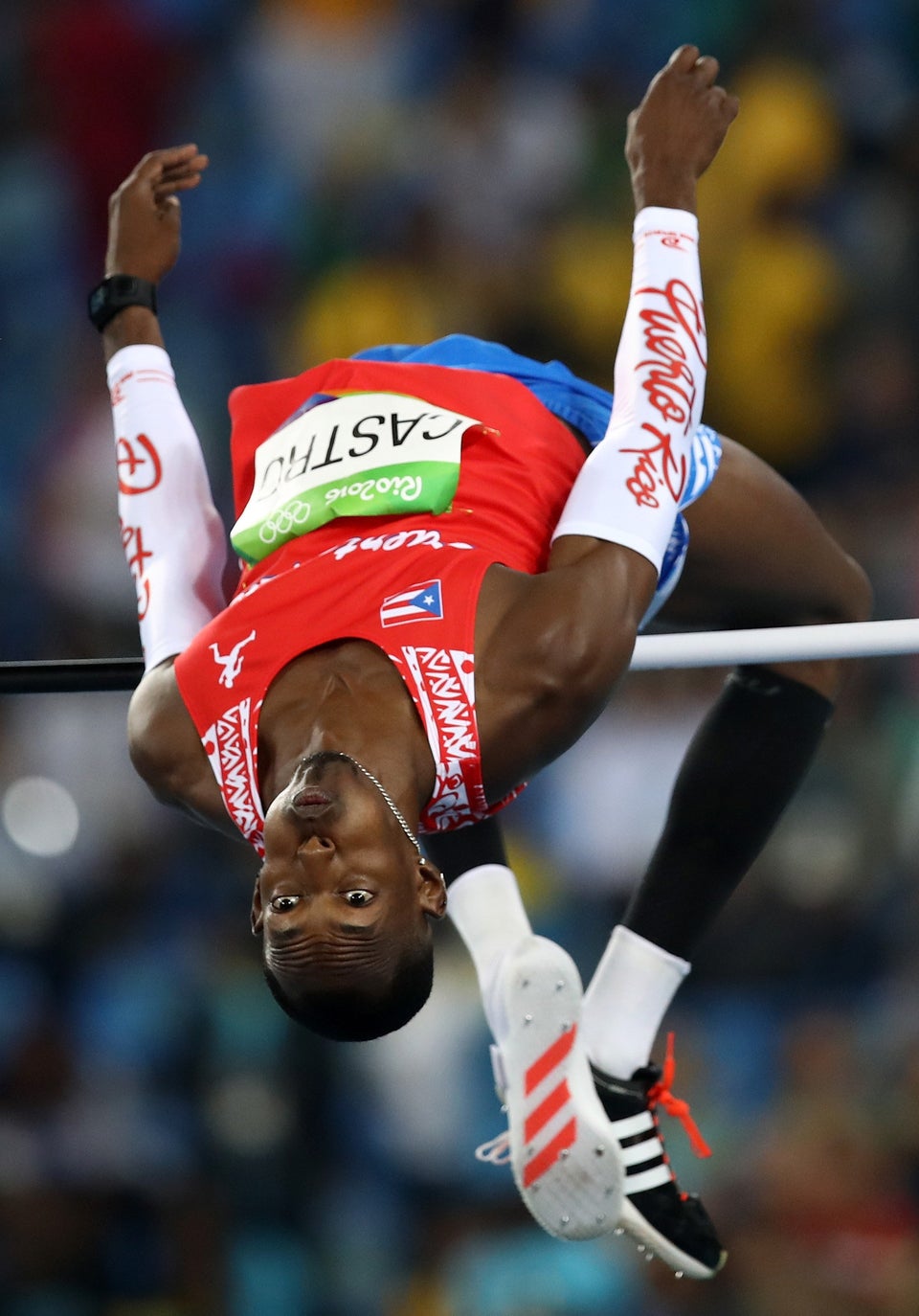 David Andersen 36 (AUS), Men's Basketball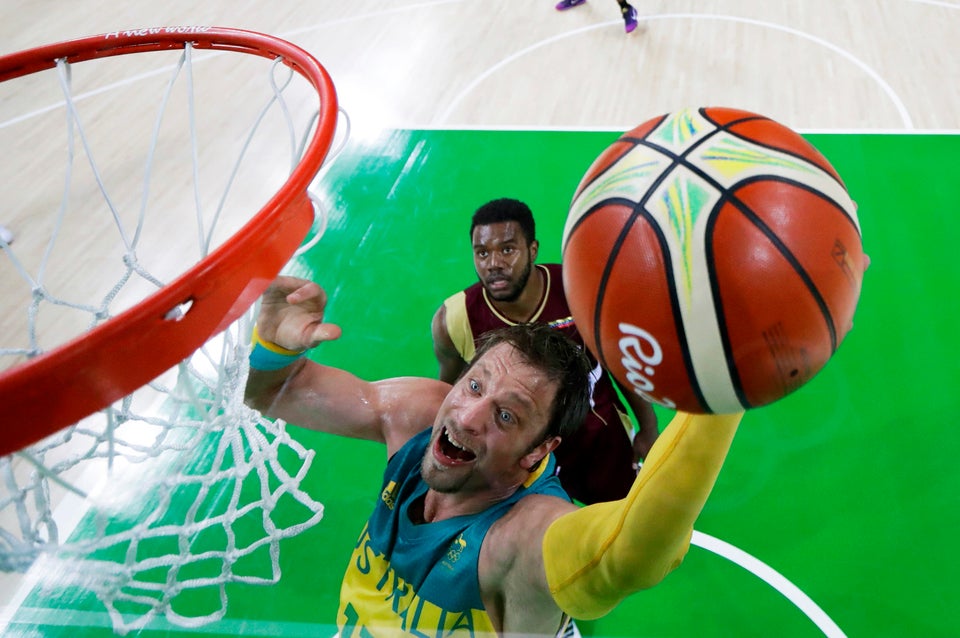 Ma Long 27 (CHN), Men's Table Tennis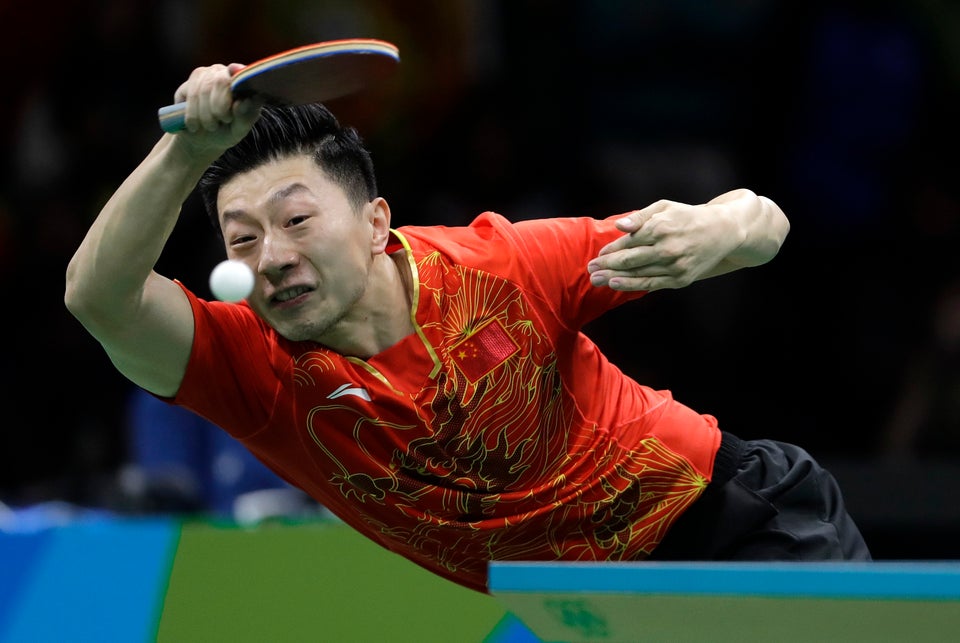 Mikhail Kuznetsov 28 (RUS) and Dmitry Larionov 30 (RUS), Men's Canoe Double (C2)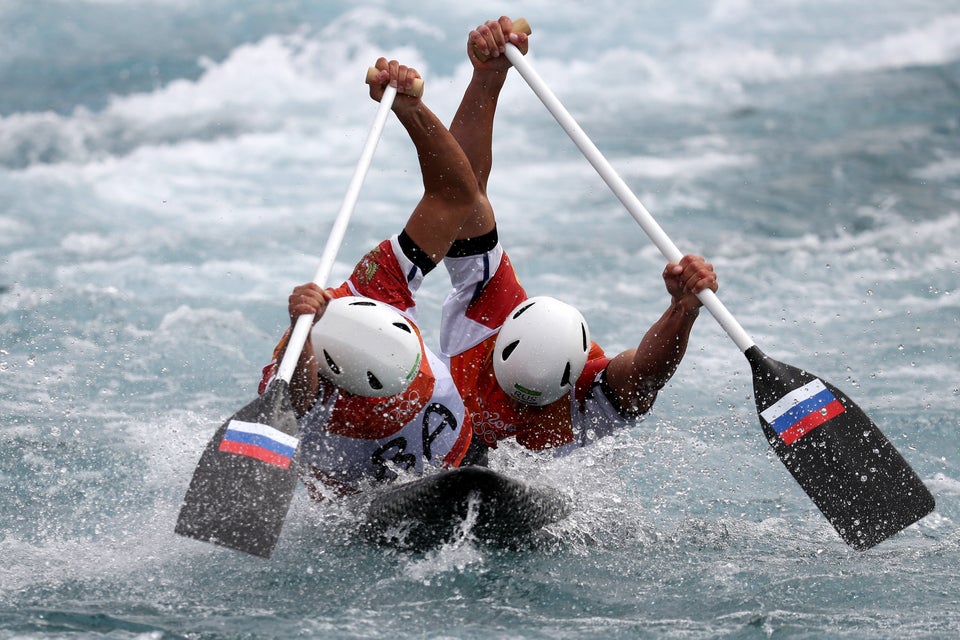 Heidi Loke 33 (NOR), Women's Handball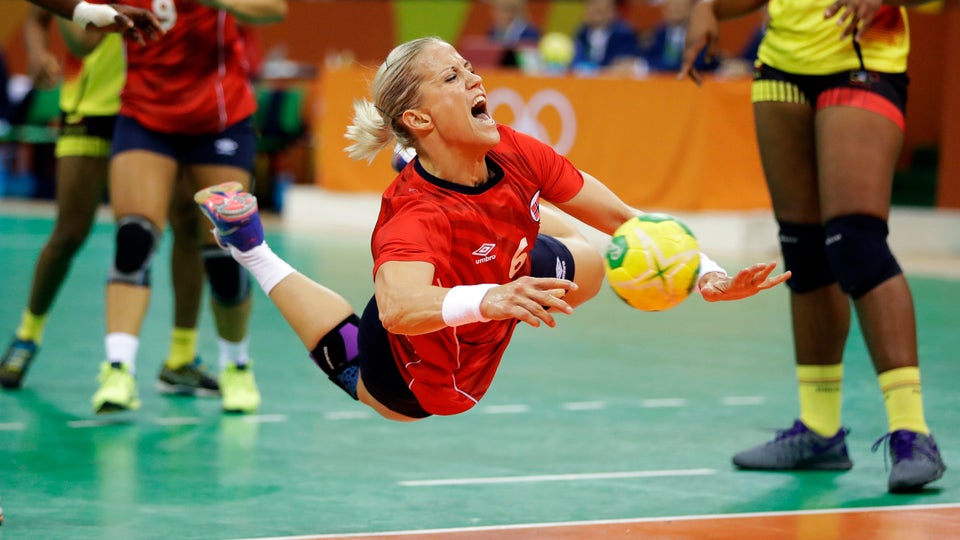 Usain Bolt 29 (JAM), Men's 100m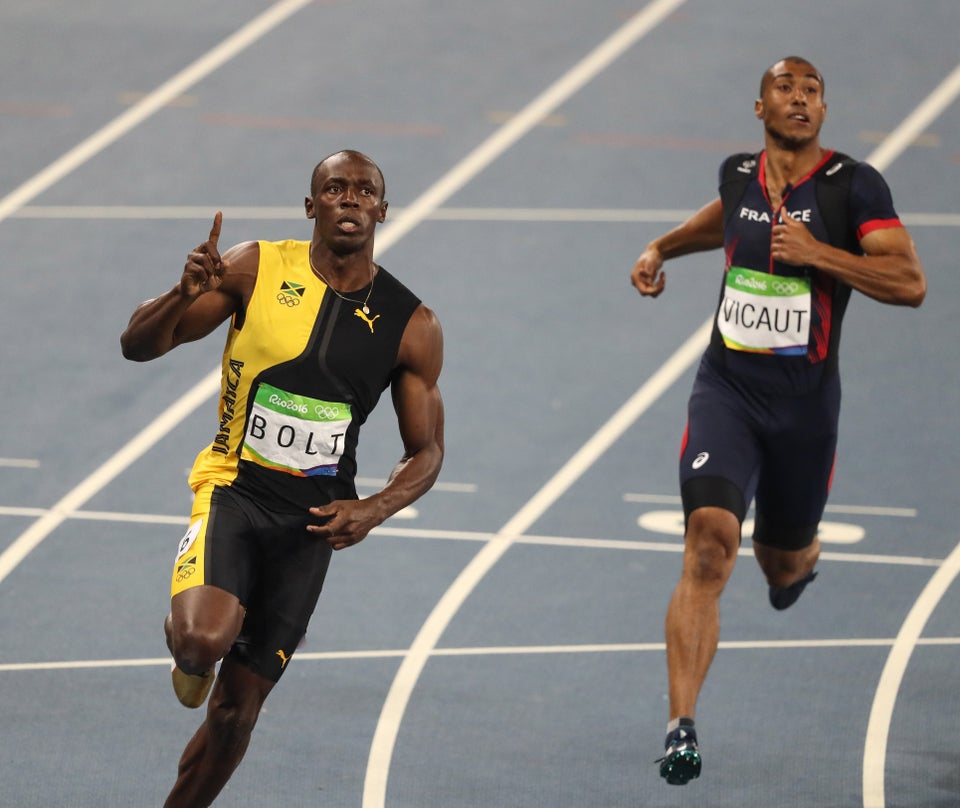 Merrill Moses 39 (USA), Men's Water Polo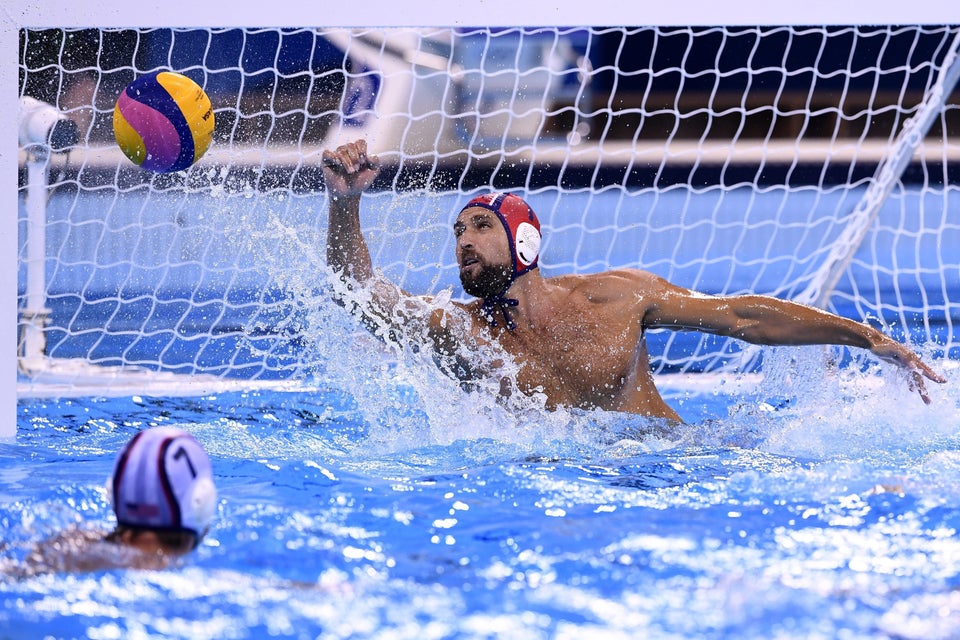 Francielle Rocha 24 (BRA), Women's Handball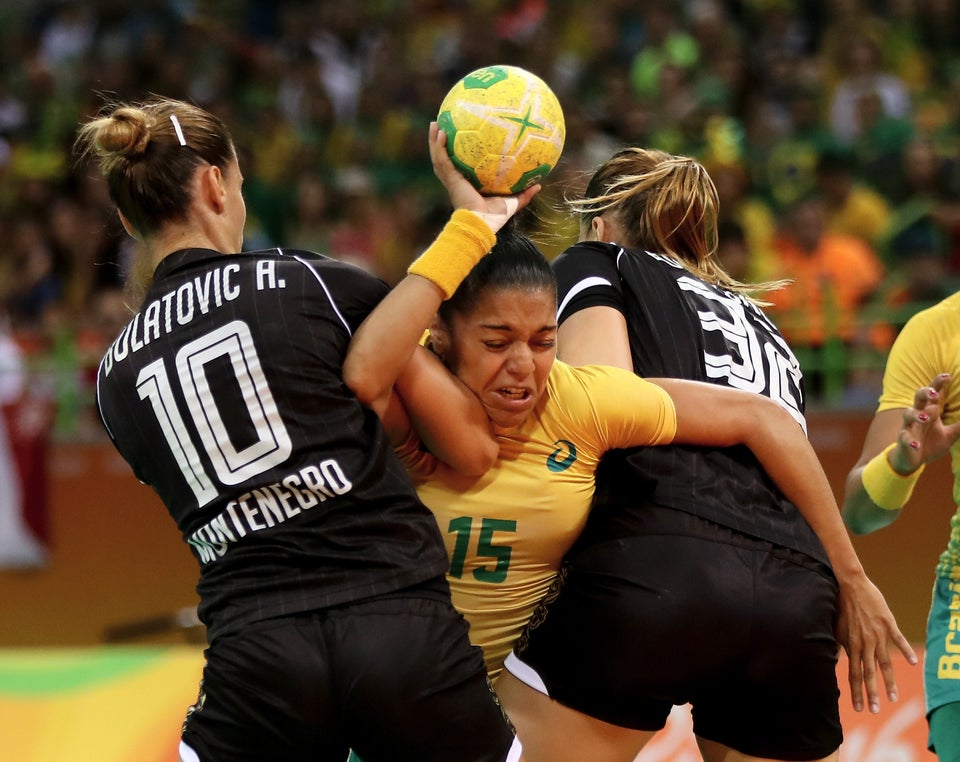 Pedro Pascual 19 (USA), Men's Sailing RS:X Class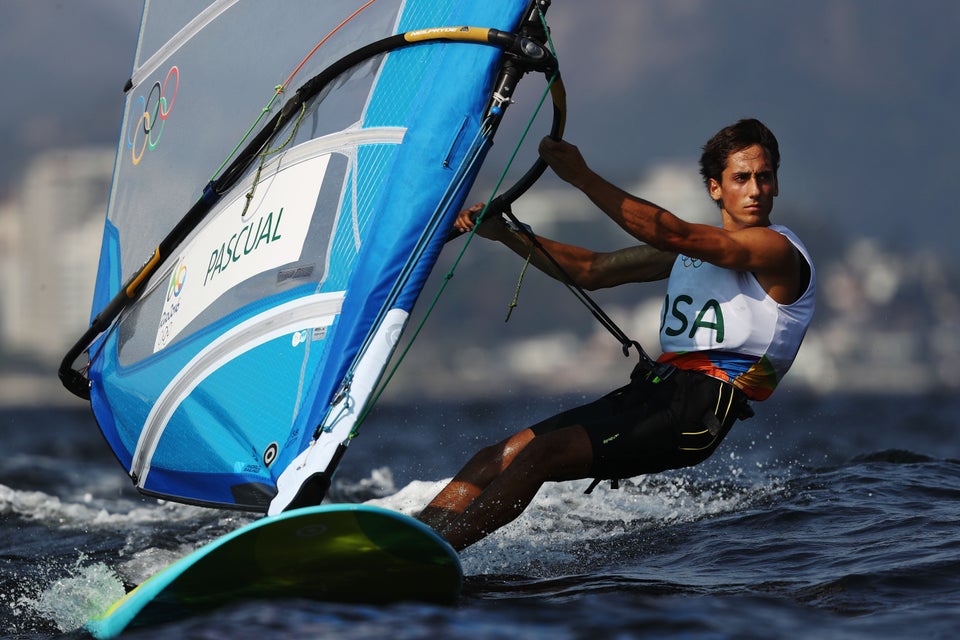 Fan Wang 22 (CHN), Women's Volleyball