With a lack of equipment (and sometimes motivation), there's many of us who are struggling to adapt our gym routines for working out at home.
But spare a thought for Rita Ora, who has suffered an unfortunate exercise fail while doing a home workout.
The singer had been attempting to mobilise her fans with an Instagram Live of her exercising.
Rita had just got to the jump squats round of her workout when things took a rather unexpected turn due to the low ceiling of the room she was exercising in.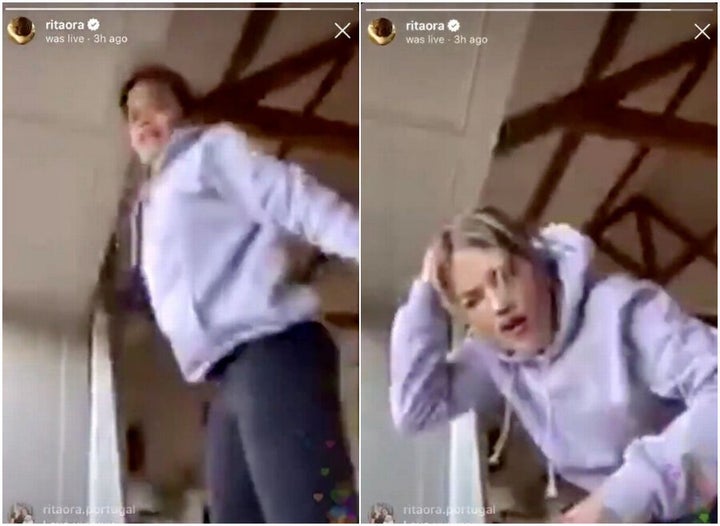 Trying to demonstrate the move, she squatted down low before thrusting herself in the air, but whacked her head on the ceiling above a bay window.
After a rather loud clunk could be heard on her livestream, she yelped: "Ouch! Ah why am I so stupid? I am losing my mind I am literally losing my mind, this is insane. I banged my head on the window."
It certainly kept Radio 1 DJ Greg James entertained, who tweeted out a clip of the incident, writing: "Your first laugh of the day courtesy of @RitaOra."
The Body Coach has become the nation's PE teacher after hosting online fitness lessons for kids who are off school during the coronavirus pandemic.
The fitness influencer attracted 13 million new views to his YouTube channel with his first five workouts last week.