Robbie Williams has revealed the tracklisting for his upcoming Christmas album, which includes a handful of A-list guest stars.
The double album, Christmas Present, is divided into two parts titled Christmas Past and Christmas Future (do you see what he did there?), and will see Robbie covering festive classics, as well as new original tracks.
Among the collaborators featured on the album are Jamie Cullum, Bryan Adams and Rod Stewart, as well as... heavyweight boxer Tyson Fury.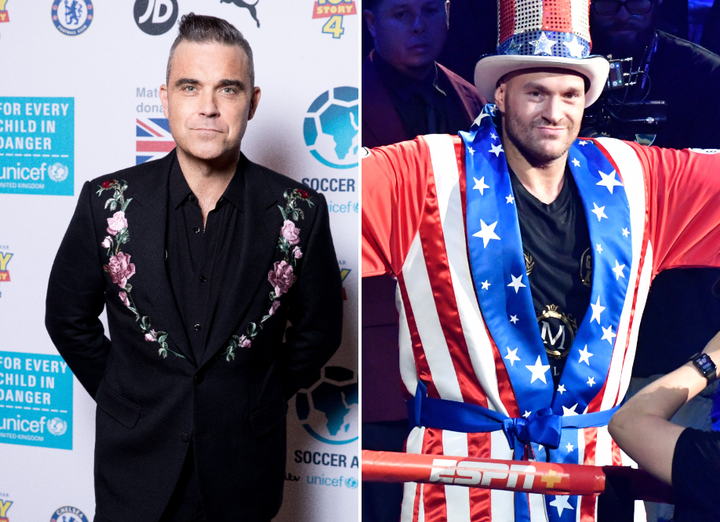 Yes, to reiterate, Robbie Williams and boxer Tyson Fury have collaborated on a new Christmas tune. Specifically, an original track named Bad Sharon.
Apparently, it's about "a very boozy office party somewhere in the Midlands".
In typical Robbie Williams style, song titles on his new release include Yeah! It's Christmas, Happy Birthday Jesus Christ and Coco's Christmas Lullaby, referencing his youngest daughter, whose name is featured in the album's official artwork.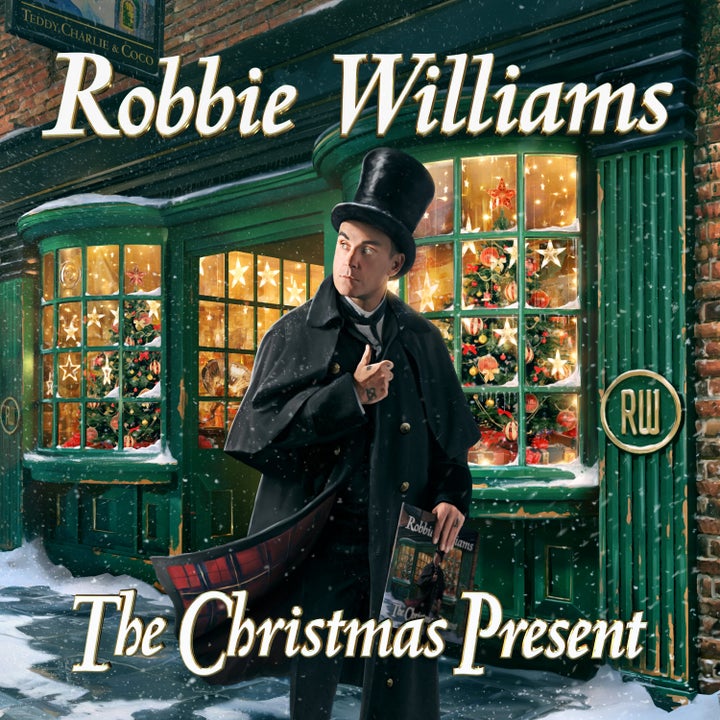 Robbie said of the upcoming release: "I'm beyond excited to announce my first ever Christmas album. I've done a lot in my career and releasing this record is another dream come true. Making this album has been so much fun and I can't wait for you all to hear it."
Christmas Present will be released on 22 November, with Robbie set to perform a special festive show titled The Robbie Williams Christmas Party at Wembley Arena on 16 December.