The 42-year-old stripped to his birthday suit to pose for the gay mag with only his hands to cover his modesty.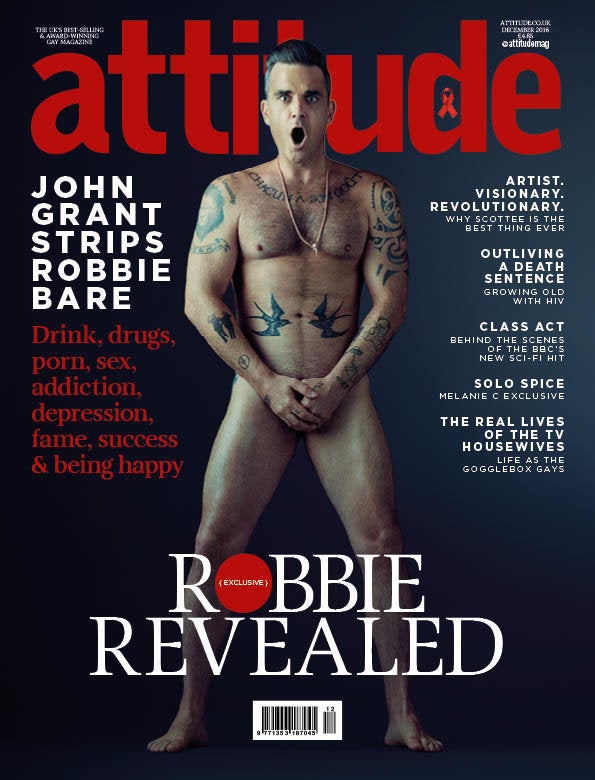 In another, slightly less risqué pic, he can be seen sucking on his finger.
In the accompanying interview, the 'Angels' singer opens up about his past struggles with drink and drugs, likening going out these days to performing on stage.
He tells the mag: "I'm surrounded by people who can drink or take drugs safely. I used to be confused about it but not now.
"My wife can have a couple of drinks to take the edge off. I have to sit there and do it alone.
"I see going out like a performance. I can get myself on stage and do two hours and then I have to go back to the hotel and to bed and recuperate until I have to do it again. Going out is the same."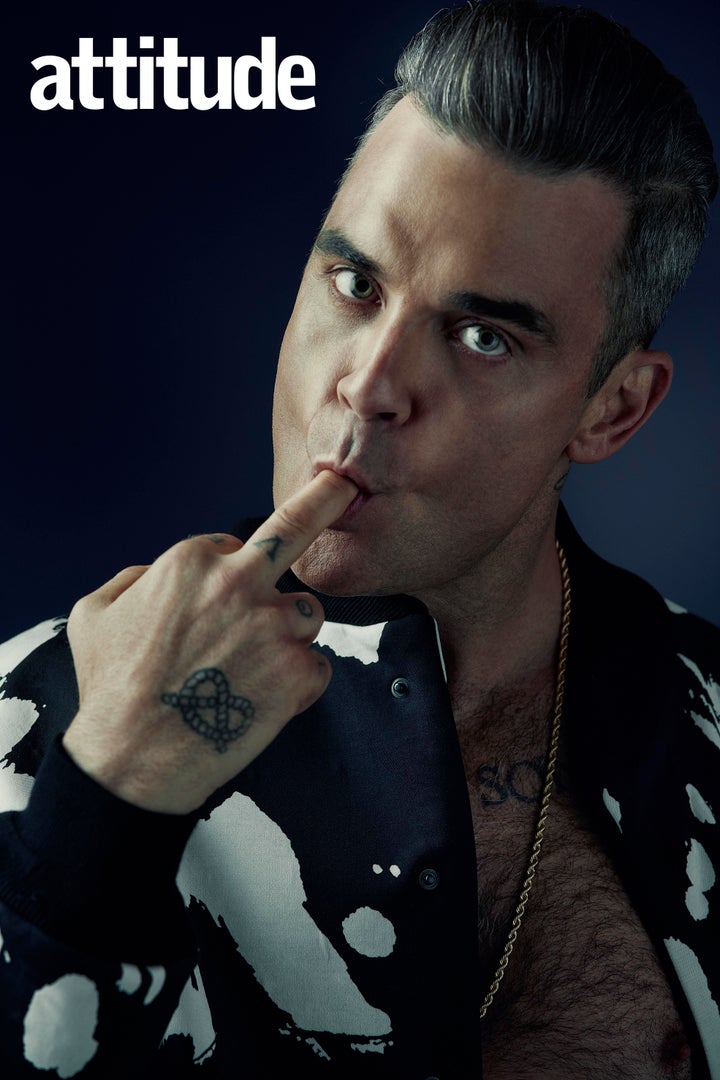 Robbie also talks about Take That's early days and how being a member of the boy band led to his first experiences of gay clubs and culture.
"I'd just come from Stoke, which is a place where there was a lot of gay bashing," he explains. "And then at 16 I found myself in this brand new world of men being nice to other men.
"In Stoke I used to think about where I was going out that evening, whether to wear my steel-capped boots or not because 75 per cent chance was you were gonna have a fight and you weren't safe.
"And then all of a sudden we were introduced to La Cage nightclub in Manchester and what struck me instantly was the safety that I felt there and a feeling of instantly being accepted.
"Instantly I wanted to know [from the gay people I met] everything about why and how and when did you first become and what does it mean?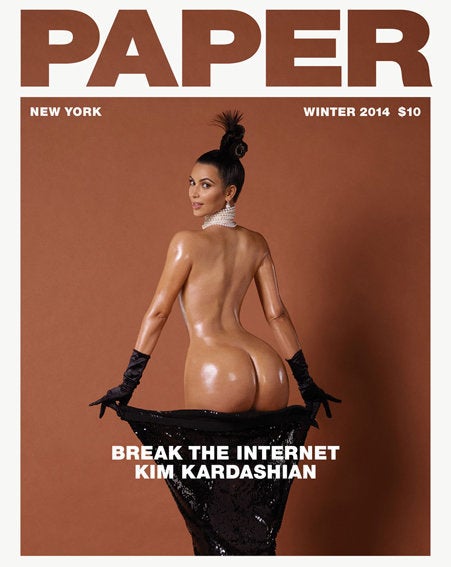 The Best (And Raciest) Nude Magazine Covers Ever [NSFW]
Related