The James Bond actor's family confirmed he had passed away following a short battle with cancer in a statement on Tuesday.
"With the heaviest of hearts, we must share the awful news that our father, Sir Roger Moore, passed away today. We are all devastated," they said.
The full statement reads: "It is with a heavy heart that we must announce our loving father, Sir Roger Moore, has passed away today in Switzerland after a short but brave battle with cancer. The love with which he was surrounded in his final days was so great it cannot be quantified in words alone.
"We know our own love and admiration will be magnified many times over, across the world, by people who knew him for his films, his television shows and his passionate work for UNICEF which he considered to be his greatest achievement.
"The affection our father felt whenever he walked onto a stage or in front of a camera buoyed him hugely and kept him busy working into his 90th year, through to his last appearance in November 2016 on stage at London's Royal Festival Hall. The capacity crowd cheered him on and off stage, shaking the very foundations of the building just a short distance from where he was born.
"Thank you Pops for being you, and for being so very special to so many people.
"Our thoughts must now turn to supporting Kristina at this difficult time, and in accordance with our father's wishes there will be a private funeral in Monaco.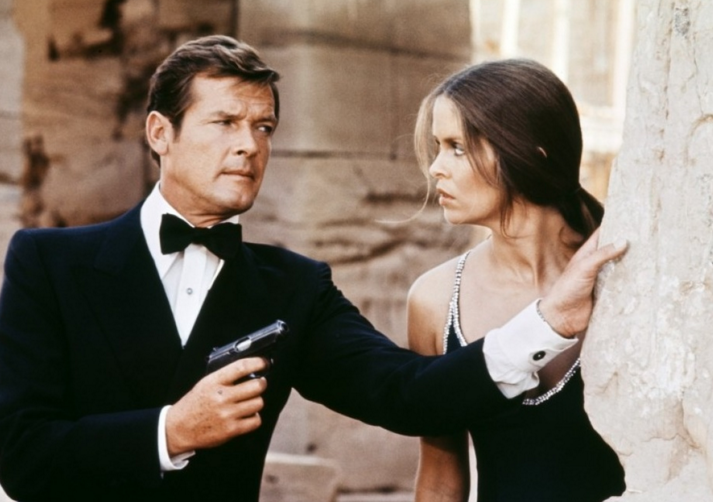 Roger Moore had already found fame as one of England's most popular TV stars when he was handed his big screen licence to kill.
Following Sean Connery's macho portrayal of the special agent and George Lazenby's one-off outing, Roger Moore brought his own, far more relaxed, suave charm to the role.
While some Bond purists were disappointed by his lack of athleticism, Roger Moore made the role his own. With his safari suit, comedic timing and permanently raised eyebrow, he presided over some of the most popular films in the genre. The star was always the first to poke fun at himself, saying his James Bond only had three expressions, "right eyebrow raised, left eyebrow raised and eyebrows crossed when grabbed by Jaws".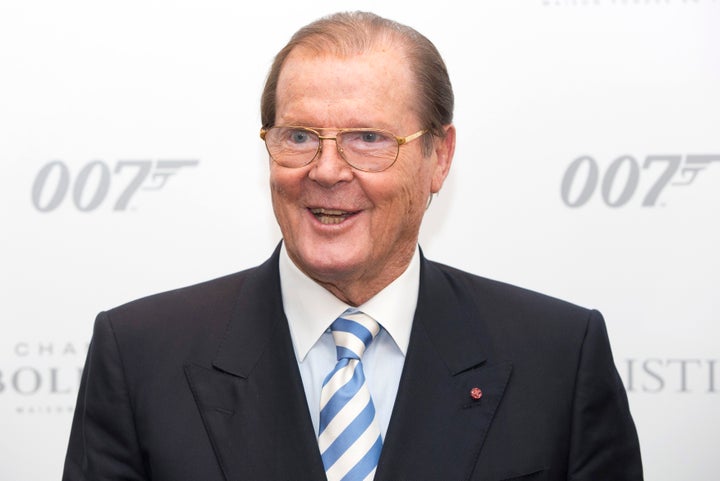 His first time as Bond came in 1973, accompanied by crocodiles, playing cards and a Wings soundtrack in 'Live and Let Die'. He followed this up with 'The Man With the Golden Gun', 'The Spy Who Loved Me', 'Moonraker', 'For Your Eyes Only', 'Octopussy' and 'A View To A Kill'. To date, he remains the longest-serving actor as 007, having spent 12 years in the role.
A one-time student at RADA and part-time model, Roger Moore learned his trade as a contract actor with MGM in the 1950s, before the early days of television made him a familiar face in shows such as 'Ivanhoe', 'The Alaskans' and 'Maverick'.
The 1960s saw his star rise, in the lead role of Simon Templar in TV show 'The Saint'. And then he was paired with Tony Curtis for 'The Persuaders!', depicting the adventures across Europe of two millionaire playboys and making Roger Moore the world's highest paid television actor.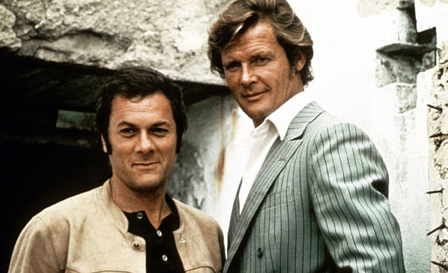 His era as Bond, which included other films including 'The Wild Geese' and 'Curse of the Pink Panther', secured Roger Moore's status as an international film star, with all the luxury trappings that brought. He was as often to be found in Los Angeles and the French Riveria as in the UK and, off-screen, he enjoyed longtime friendships with other luminaries, many of whom he remembered in his 2008 memoir 'Last Man Standing'.
His favourite was fellow actor David Niven, "honest, kind and hysterically funny". On the other hand, he revealed his 'Persuaders' co-star Tony Curtis was so mean, "he'd charge you for a teabag".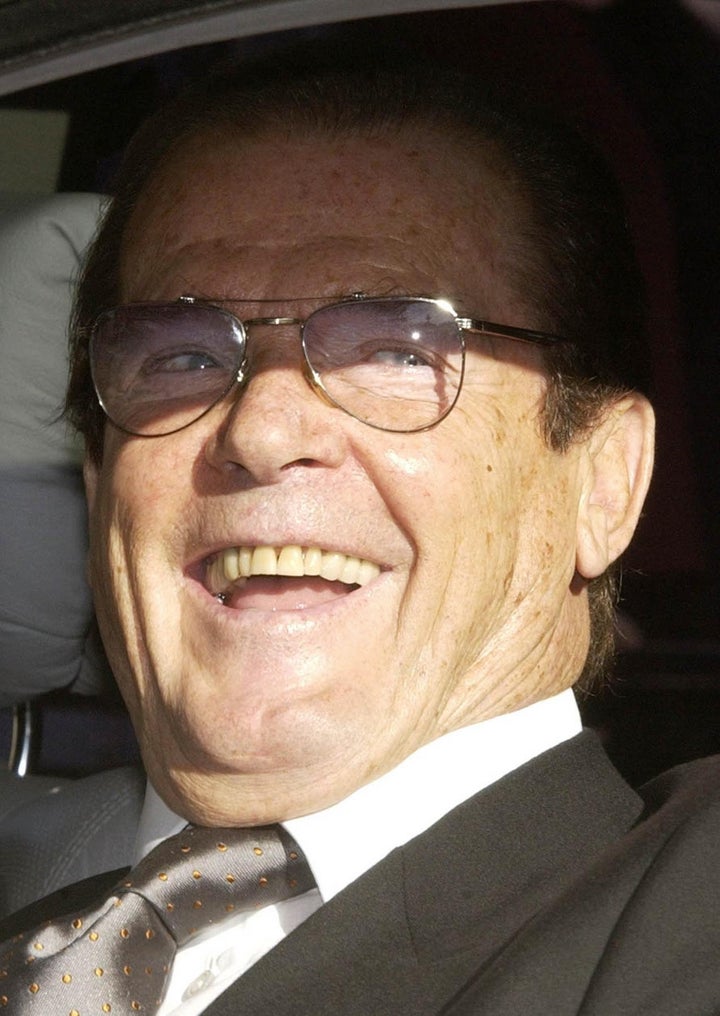 Roger Moore was married four times, first to actress Doorn Van Steyn, Welsh singer Dorothy Squires, Italian actress Luisa Mattioli and Swedish socialite Kristina Tholstrup.
Despite some serial hostility between his various wives - Dorothy Squires refusing to divorce him after he left her for Luisa Mattioli, Luisa in her turn writing a book about her sense of betrayal when he went off with Kiki - Sir Roger Moore maintained impressively enduring friendships, and very few enemies, for a man who seemed to have effortlessly attained so much.
Asked for his secret, he told HuffPostUK, "I don't argue.
"I am very happy to turn the other cheek. I have never minded being called a coward."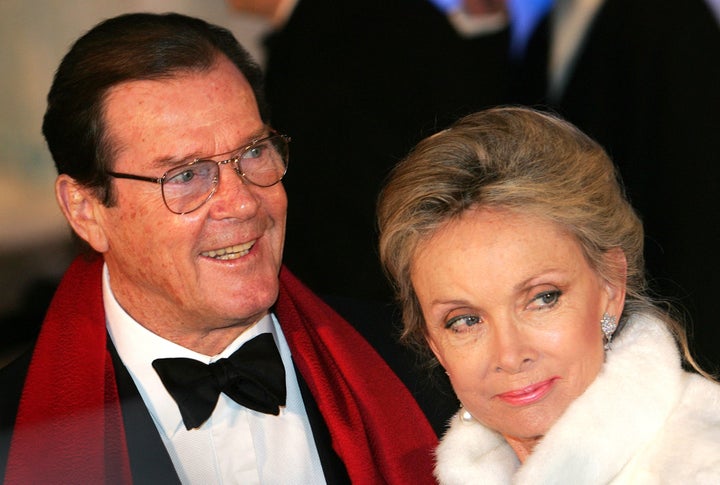 Despite his humility, Roger Moore worked tirelessly for UNICEF long into his ninth decade.He was knighted for his services to charity in 2003, returning to England for the ceremony from Monaco, where he was based since becoming a tax exile in the 1970s.
During an interview with Huffington Post UK, he described a normal day, which involved, "getting out of bed, avoiding the furniture, kissing my wife good morning, a little bit of exercise, and then it's time to start on the begging letters… " he left a perfect comic pause. "I write quite a few of those."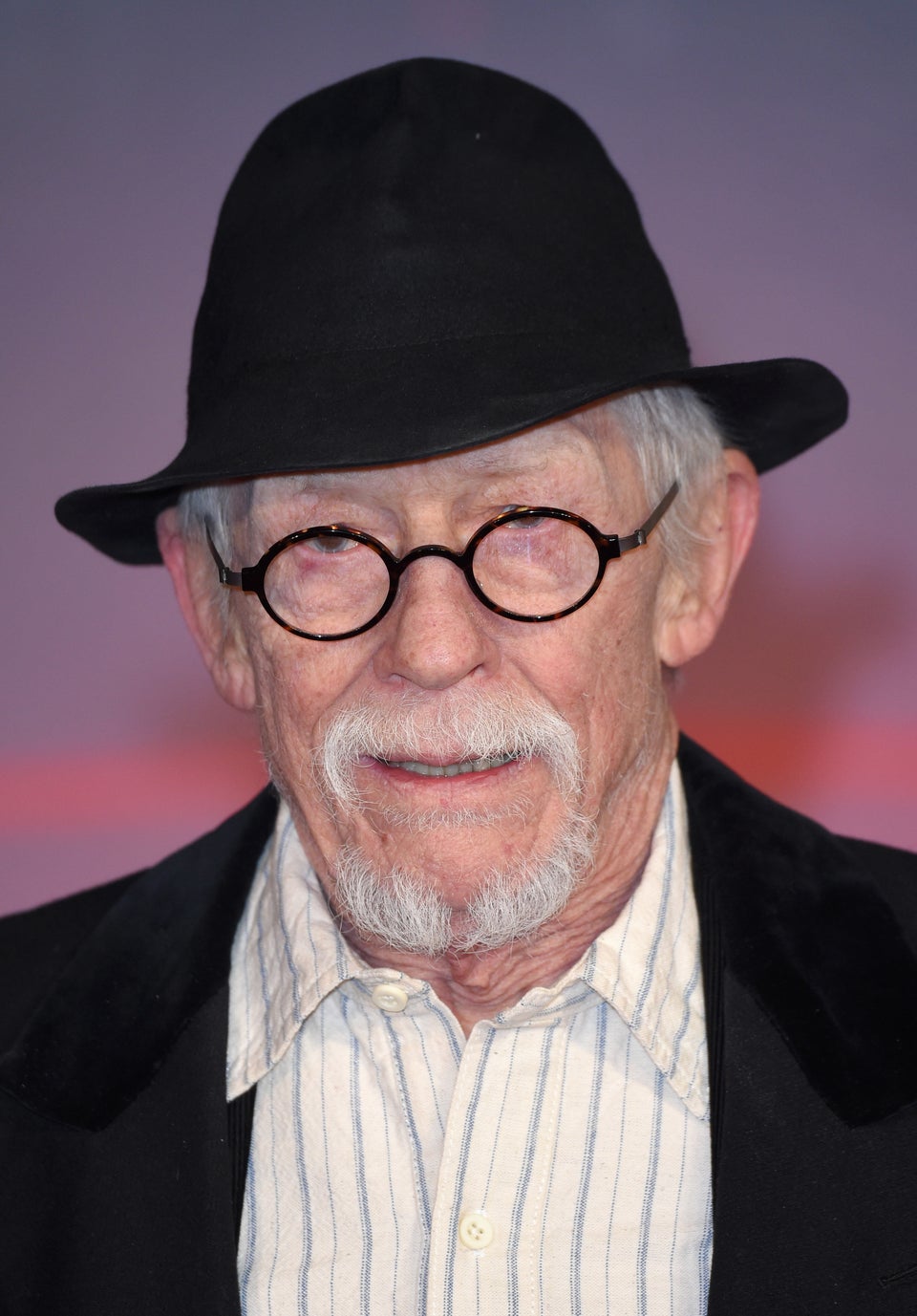 RIP: Stars We Lost In 2017