Nine children and two adults have been injured and are being treated in hospital after a rollercoaster crashed in Motherwell, Police Scotland said.
Emergency services responded to reports of the rollercoaster derailing at a M&D's theme park, reportedly trapping children after it fell 30 feet off its rails.
The broadcaster reported an eyewitness as saying: "People were trapped upside down on the ride."
The rollercoaster apparently crashed into a children's ride.
Katie Burns, who was at the park, told the Mirror Online: "There was a little boy about eight in front of it person from the park was trying to comfort him. A guy was trying to get his son out but he couldn't so he just stood there not knowing what to do.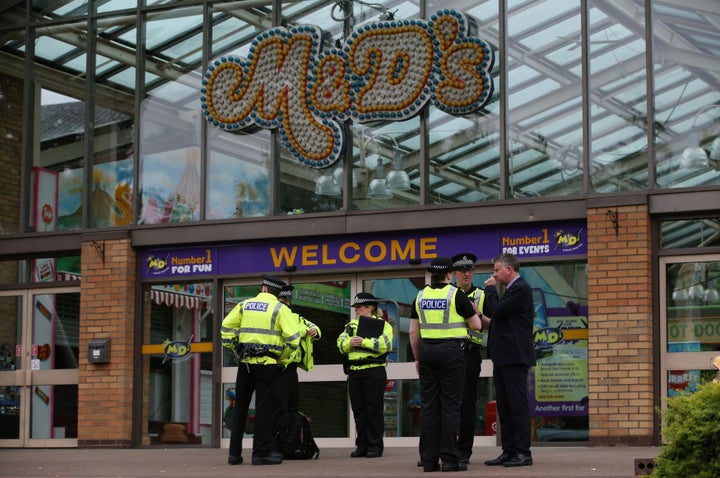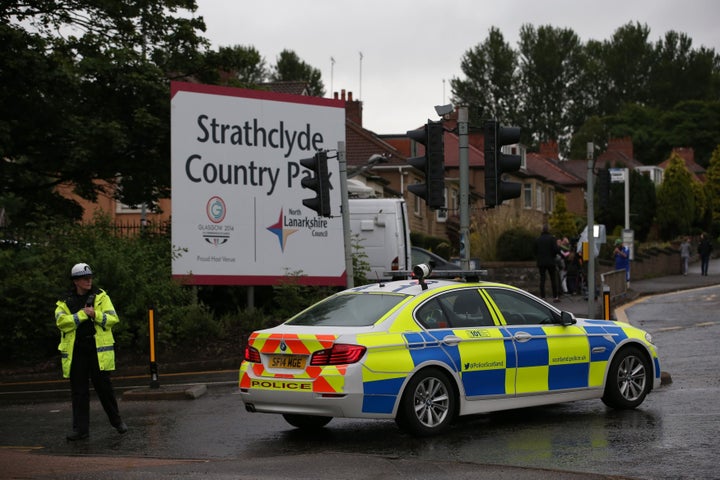 "It came right off the track, the carriages, the wheels, everything.. The ride had nearly finished, it was coming to the end. It landed next to a kids ride with motorcycles."
M&D's is an theme park located in Motherwell with five rollercoasters and two water rides.
A spokesman for M&D's said: "As family-run business, our thoughts are with those who have been injured and their families. We wish everyone a full recovery.
"We are cooperating fully with Police Scotland and the Health and Safety Executive (HSE) on their joint investigation to ascertain the cause of the accident."