Roseanne Barr has already returned to Twitter to blame her Ambien intake on the racist tweet that pushed US network ABC to cancel her sitcom.
After posting an apology and claiming she would be leaving Twitter, Roseanne had already returned to the social media site in a matter of hours, with a fresh explanation for her offensive comments.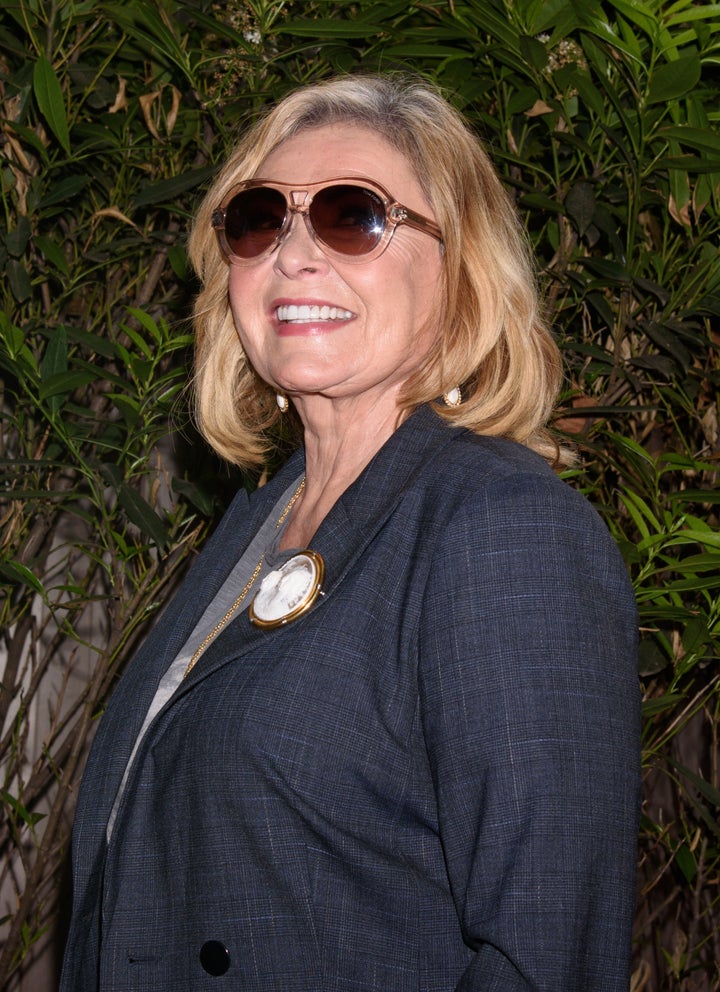 In the early hours of Wednesday morning, she responded to those who had been jumping to her defence, urging them: "Guys I did something unforgiveable so do not defend me."
Referring to having taken sleeping aids over the bank holiday in America, she continued: "It was 2 in the morning and I was ambien tweeting- it was memorial day too- i went [too] far & do not want it defended- it was egregious Indefensible.
"I made a mistake I wish I hadn't but...don't defend it please."
Roseanne has since gone on to post a string of tweets, urging her supporters not to boycott ABC in the wake of the incident, suggesting she was being "attacked and belittled" more than other stars who have "said worse" in the past and, again, suggesting Ambien contributed to the posts.
However, despite telling her followers not to stick up for her, she has also been retweeting dozens of posts in her defence, as well as suggesting hypocrisy on the part of ABC.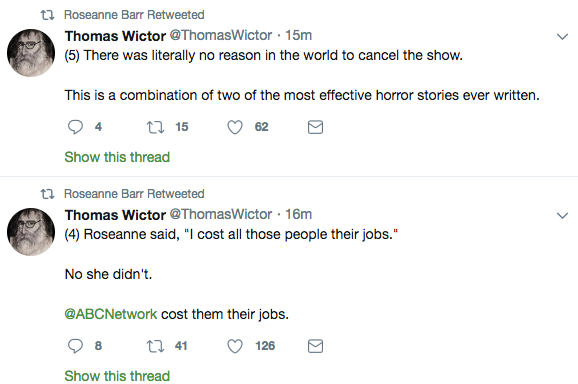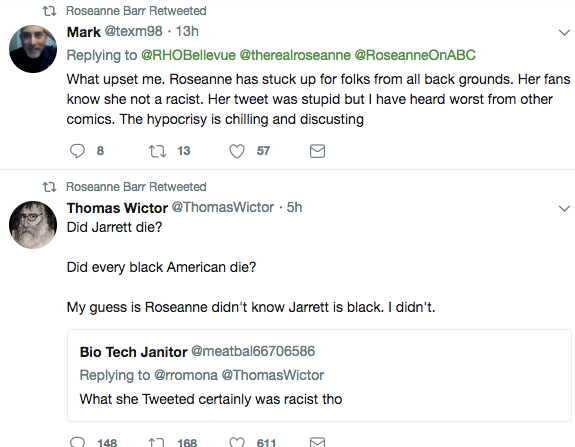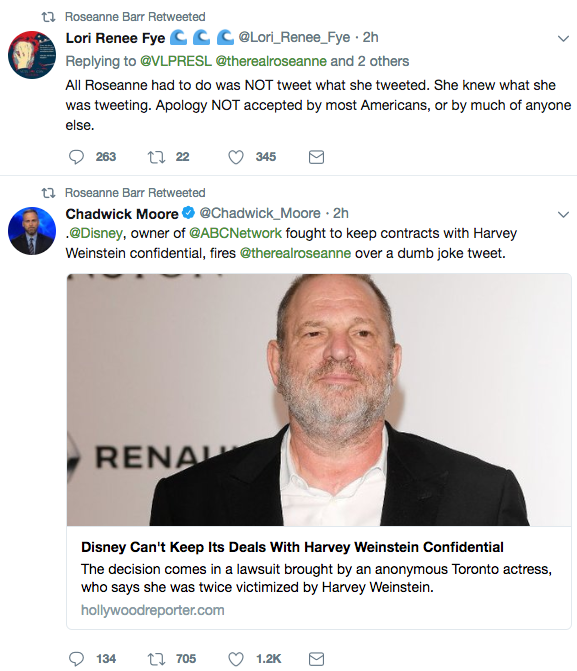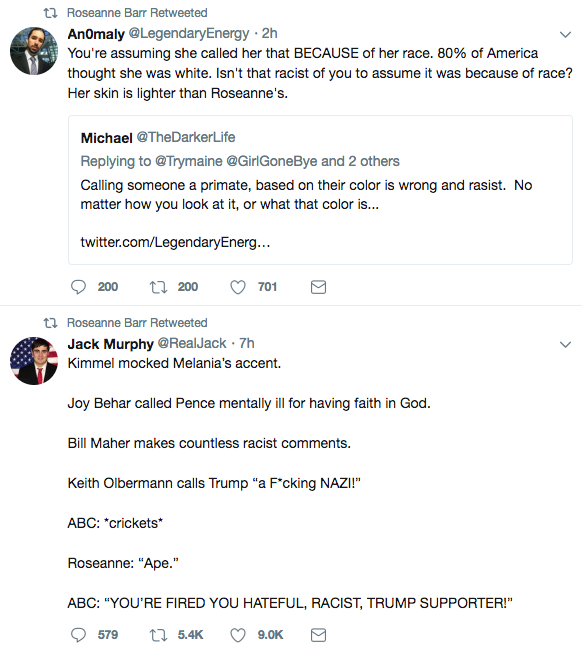 In a statement responding to Roseanne's tweet, ABC Entertainment president Channing Dungey said: "Roseanne's Twitter statement is abhorrent, repugnant and inconsistent with our values, and we have decided to cancel her show."
'Roseanne' originally ran for nine seasons until it came off the air in 1997, telling the story of an American working-class family, with Roseanne Barr in the titular role.