On Tuesday, it was confirmed that ABC had pulled the sitcom, 'Roseanne', from their schedules, effective immediately, after the lead actress posted a tweet comparing Obama adviser Valerie Jarrett to a cross between the "Muslim brotherhood" and an "ape".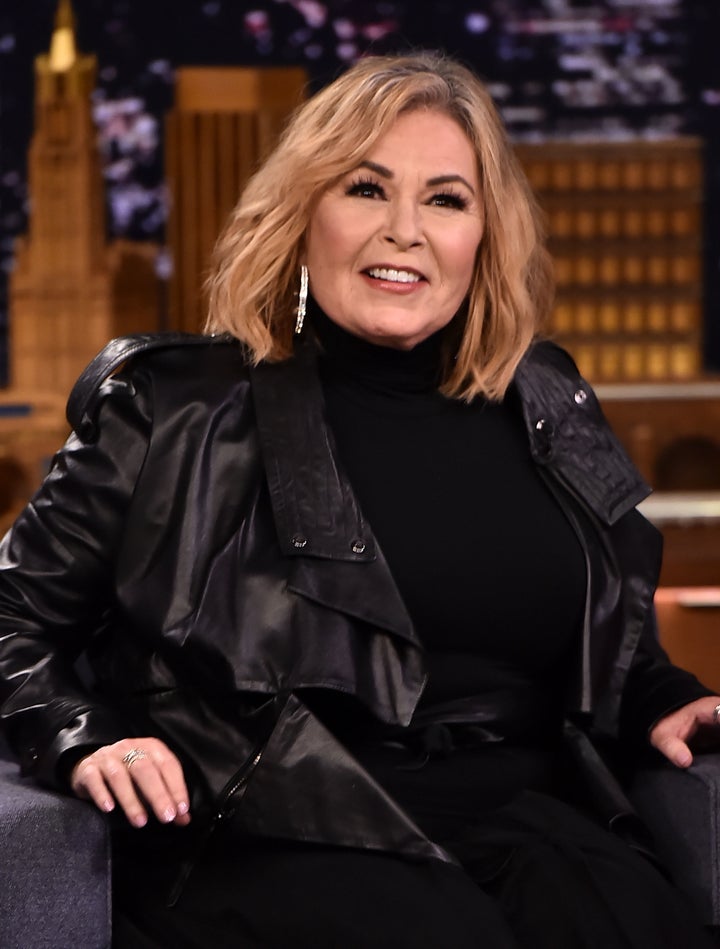 Since the announcement, a number of comedians have been voicing their opinions on the matter, including controversy-magnet Ricky Gervais, who hit back at a critic who suggested ABC had tried to "silence" Roseanne.
Stand-up star Kathy Griffin also spoke out, comparing Roseanne to the treatment she received from the media when she faced a backlash over a photo she posed for, holding a replica of Donald Trump's severed head.
Other comedians and sitcom stars have been weighing in on the controversy, including several of Roseanne's former co-stars...
Meanwhile, late-night host Trevor Noah said on 'The Daily Show': "You know who I blame for this? Donald Trump. Because he makes all of his supporters think they're as impervious as he is.
"He's like Superman telling people to follow his lead. 'We can all stand in front of a speeding train!' Splat! 'Wasn't so bad, was it?'
In a statement responding to Roseanne's tweet, ABC Entertainment president Channing Dungey said: "Roseanne's Twitter statement is abhorrent, repugnant and inconsistent with our values, and we have decided to cancel her show."
'Roseanne' originally ran for nine seasons until it came off the air in 1997, and told the story of an American working-class family, with Roseanne Barr in the titular role.