The controversial 'Roseanne' revival is off to a flying start in the US, pulling in a staggering 18.4 million viewers.
More than two decades since the last episode of 'Roseanne' aired, the sitcom returned to screens across the pond earlier this week.
Viewing figures have now been revealed, with more than 18 million tuning in, a 10% increase on the number of people who tuned in to watch the show's final episode back in 1997.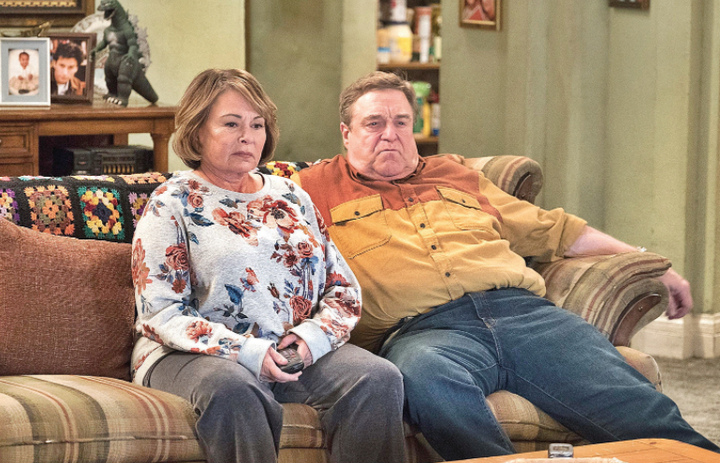 The reboot proved divisive before it had even aired, after it was revealed that the titular character would be a staunch supporter of US President Donald Trump.
In the first episode, Roseanne was seen arguing with her sister Jackie, played by 'Lady Bird' actress Laurie Metcalf, who herself was a supporter of the Democrats, with the two struggling to see eye-to-eye.
Comedian Roseanne Barr, who plays the titular character, has been vocal of her own support for Trump, saying ahead of the new series' debut (via The Guardian): "It shows people's different opinions and how they resolve them. I saw it happening in all the families I know, so I thought, 'Well this is, you know, it's good, hopefully it will get people talking to each other.'"
'Roseanne' is the latest in a line of shows from the 1990s and 2000s to get a reboot, with 'Will And Grace' returning after more than a decade to rave reviews last year.
Before the first episode had even returned, it was announced that 'Will And Grace' would be getting a follow-up series, with a third now also confirmed to be in the pipeline.