The Queen's horse died after falling during a race at Royal Ascot on Thursday, prompting animal rights campaigners to criticise what they call Britain's "deadliest" flat racecourse.
Guy Fawkes tumbled while running in the King George V Stakes on the third day of this year's meeting.
The three-year-old horse fell in the early stages of the 1.5-mile race.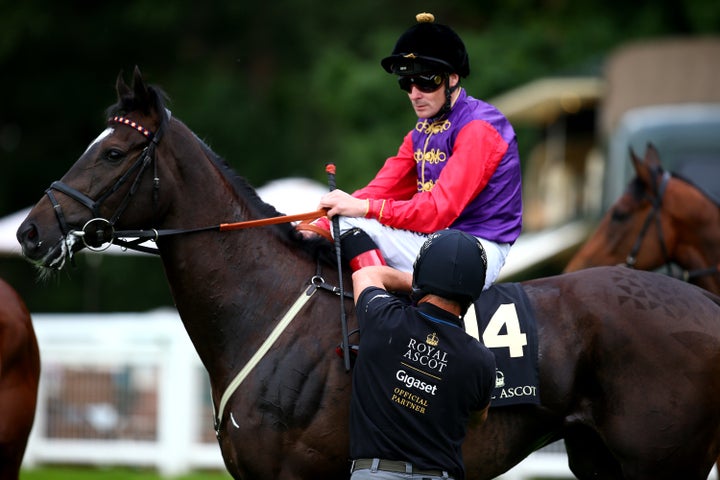 His jockey, Pat Smullen, escaped the fall unharmed.
Smullen said: "The horse did it after a furlong.
Guy Fawkes sustained a compound fracture of his right foot. After being assessed by the racecourse vet, he was euthanised.
The Queen's horse is the first fatality at this year's Royal Ascot meeting.
One horse died during last year's meeting and in 2014 four equines died, according to the Horse Death Watch website, which is designed to record every on-course Thoroughbred fatality in Britain.
Animal Aid slammed the management at Royal Ascot and the "unsuitable racing ground".
Dene Stansall, Animal Aid's horse racing consultant, told the Huffington Post UK: "The management at Ascot racecourse is so wrapped up with a grossly ostentatious show and big financial pay day that it was race at all costs despite poor, unsuitable racing ground.
"Yet again a young horse paid the price for this with his life and Ascot lived up to its reputation as Britain's most deadly (flat) racecourse."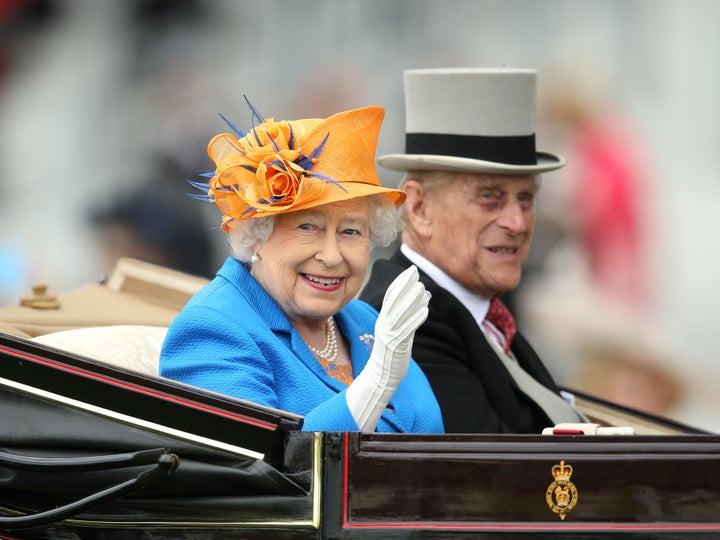 Members of the Royal family, including the Queen and the Duke of Edinburgh, attended Thursday's event.
During last year's meeting, the Queen's horse, Capel Path, suffered a serious injury and had to be removed from the racecourse in a special equine ambulance.
The injury proved to be career-ending for the three-year-old horse.
On the first day of this year's meeting, conservationist Anneka Svenska wore a hat featuring 1,400 red roses to signify all the horses who have died at British races since 2007.
In a blog published on the Huffington Post UK, Svenska said: "People often just blame the steeplechase races for horse fatalities, but surprisingly Ascot has had its fair share of deaths, it actually ranks as Britain's most dangerous Flat (turf) venue."
Royal Ascot declined to comment on Thursday's fatality.