The Queen looks over the moon to meet her new great grandson in the latest official photo released by Prince Harry and Meghan Markle.
The Duke of Edinburgh also beamed happily at his great grandson in the snap, who is seventh in line to the throne and their eighth great-grandchild.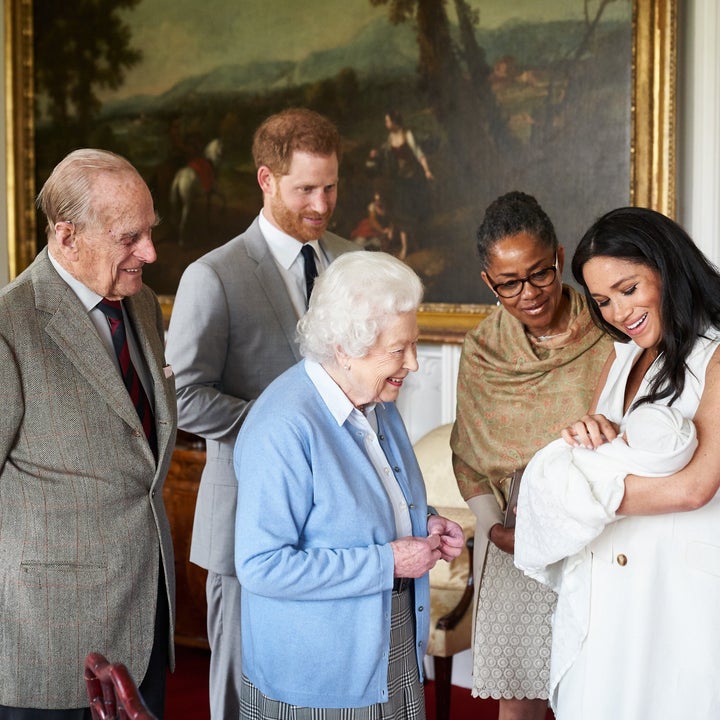 Prince Harry and Meghan's mother, Doria Ragland, were in the photo – both staring sweetly at the royal family's addition.
"This afternoon Their Royal Highnesses introduced Her Majesty The Queen to her eight great-grandchild, at Windsor Castle," it read. "The Duke of Edinburgh and the Duchess' mother were also present for this special occasion."
The name has taken people by surprise, as it wasn't among the the top 10 names in the running, according to bookmakers. Names beginning with A were high on the list – Alexander, Arthur, and Albert – but Archie did not feature.
By deciding to call their son Archie Harrison Mountbatten-Windsor, Harry and Meghan have chosen not to use a title for their son.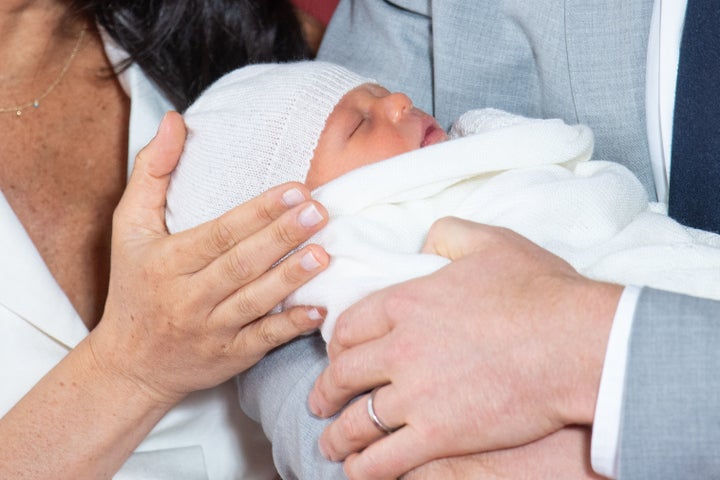 As the first born son of a duke, Archie could have become Earl of Dumbarton – one of Harry's subsidiary titles – or have been Lord Archie Mountbatten-Windsor – but instead he will simply be Master Archie Mountbatten-Windsor. A source said: "They have chosen not to use a courtesy title."
Archie means "genuine", "bold" and "brave", and is German in origin. Short for Archibald, it's now given as a name in its own right. Famous Archies include the actress Archie Panjabi, who starred in The Good Wife. Archie Andrews is the main character in Archie comics in America and also the Netflix show Riverdale.
Harrison means "son of Harry" so is likely to be a tribute to the duke, according to PA. It is English in origin – and famous Harrisons include the Star Wars actor Harrison Ford.
The Duke and Duchess of Sussex introduced their two-day-old son to the world in a photo call at St George's Hall, Windsor Castle, earlier today, with Meghan declaring: "It's magic, it's pretty amazing. I have the two best guys in the world so I'm really happy."
Speaking as her husband held their son, Meghan added: "He has the sweetest temperament, he's really calm."
The baby boy, weighing 7lb 3oz, had arrived at 5.26am on Bank Holiday Monday, as most of the nation looked forward to a day off work.