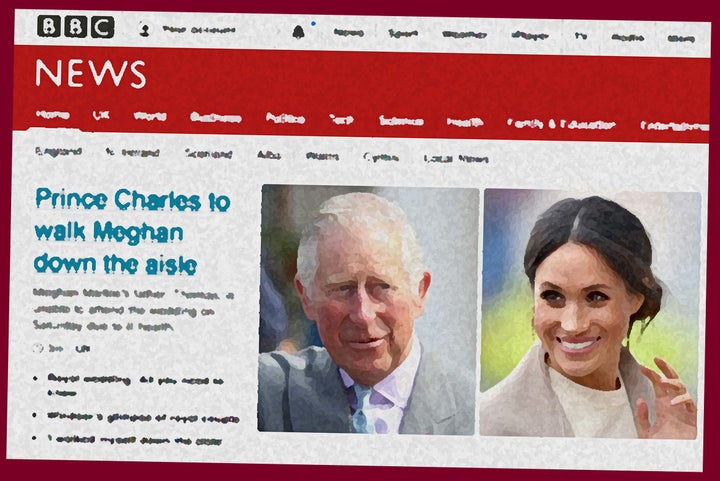 The marriage of a handsome English prince and a glamorous American actress was always going to generate intense media interest and, predictably, coverage of the Royal wedding has reached fever-pitch.
Yet while it may feel like all eyes are fixed on Windsor this weekend, there are still things going on elsewhere. Here's what you might have missed.
1. NHS hospital caught trying to turn doctors' digs into luxury £10m flats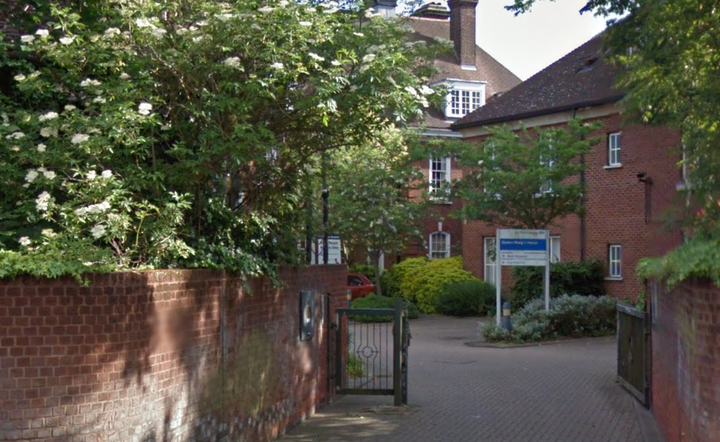 A north London NHS hospital is reportedly pursuing plans to replace affordable accommodation for doctors and nurses with luxury apartments carrying multi-million price tags.
The Guardian newspaper revealed on Friday that The Royal Free Hospital in Hampstead has marketed a 100-year-old building on its estate as "a rare opportunity to create one of the most desirable new-build schemes in London".
Queen Mary's House, pictured above, was gifted to the hospital in 1921.
It is currently home to dozens of key workers who pay affordable rents for single rooms, with shared kitchens and bathrooms.
But a secret website, protected by password, showed the hospital's NHS trust has launched a prospectus for the building.
Dubbed Hampstead Gardens, the proposed development could result in as many as 162 apartments in five-storey towers, each with underground car parking.
A spokesperson for the Royal Free insisted that no decision to sell Queen Mary's House had been taken.
"Any future developers would need to also provide affordable housing in the area. Residents – who are all on short-term leases – have been informed and the trust is committed to finding them alternative, affordable accommodation should the site be sold," they added.
2. A cancer patient waited 541 days for treatment, report says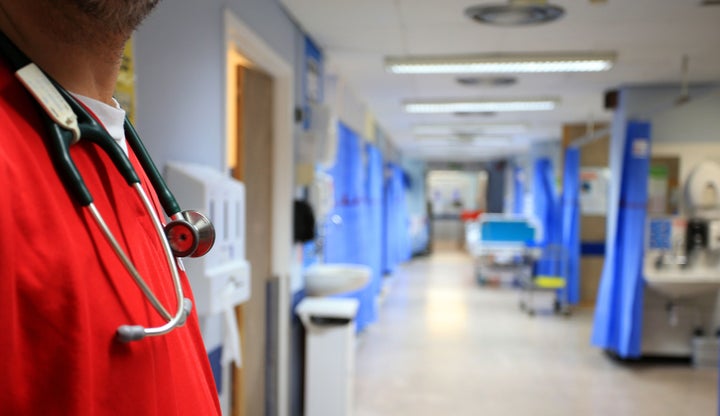 Labour has attacked the government after an analysis of data found patients are waiting longer for cancer treatment now than at any time since 2010.
One patient was left to wait 541 days before being treated, Labour found.
The government has a pledge to treat patients diagnosed with cancer within 62 days of referral.
Yet Labour said this target hasn't been met for 27 consecutive months.
Jonathan Ashworth, the shadow health secretary, said: "The number of people needing cancer treatment has risen sharply in the past 10 years and the government has simply failed to increase availability of services at the rate required.
"The truth is that the brilliant efforts of NHS staff around the country to deliver the best for their patients are being hampered by tight NHS budgets. Years of underfunding and abject failure to invest in the frontline doctors and nurses we need, means Theresa May is letting down cancer patients."
A spokesperson for the Department of Health said that cancer care has "improved significantly in recent years".
"Nobody should wait longer than necessary for treatment and, despite a 115% increase in referrals since 2010, the vast majority of people start treatment within 62 days – backed by our £600m investment to improve cancer services," they added.
3. Bill Gates spills on his closed-door meetings with Trump
Billionaire Microsoft tycoon Bill Gates has said Donald Trump asked him twice to explain the difference between HIV and HPV during closed-door meetings last year.
Gates told an audience at a recent event held by his eponymous foundation that Trump also appeared enthused by claims vaccines produced side-effects.
"In both of those two meetings, he asked me if vaccines weren't a bad thing because he was considering a commission to look into ill-effects of vaccines and somebody – I think it was Robert Kennedy Jr – was advising him that vaccines were causing bad things. And I said no, that's a dead end, that would be a bad thing, don't do that," Gates said.
"Both times he wanted to know if there was a difference between HIV and HPV so I was able to explain that those are rarely confused with each other."
Human papilloma virus (HPV) affects the skin and moist membranes and can cause problems such as verrucas and genital warts and changes to the cervix.
HIV attacks the immune system and can lead to AIDS without treatment.
4. Brussels could reject May's plan for customs union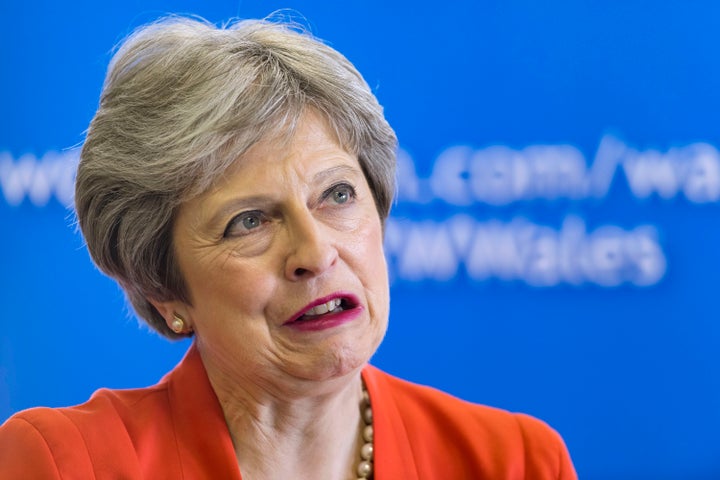 The EU could be poised to deal a hammer blow to Theresa May's plan to keep Britain tied to the trading bloc through a customs deal.
The PM's last-resort proposal to solve the Irish border issue would keep the UK in step with EU rules on the trade of goods and services.
But now a EU source has told The Daily Telegraph that any clause preventing a hard border between the UK and the Republic can only apply to Northern Ireland.
"The European commission has always understood it as applying to Northern Ireland only," an EU source told the newspaper. "It has always said that Northern Ireland is a unique situation".
There are concerns that the idea would allow the UK to pick and choose which parts of the single market it trades with.
The plan will be discussed further at a planned summit in June.
5. ... as May quietly announces new Tory peers in wake of Brexit defeats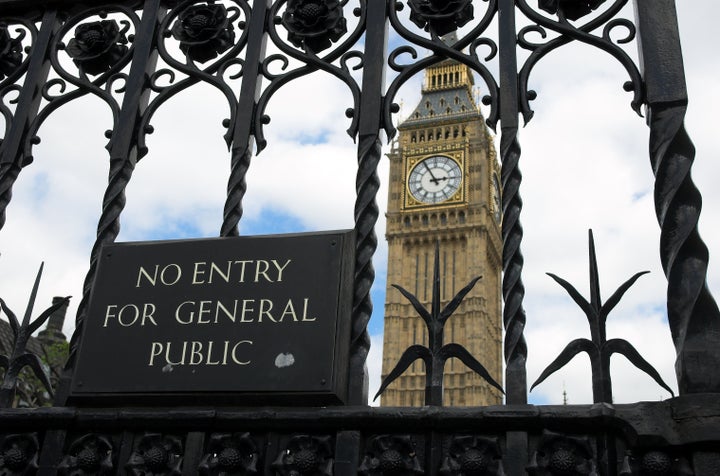 The PM announced on Friday evening the nine peers she will send to the upper house – after Lords voted through a series of stinging Brexit defeats.
Darren Hughes, Chief Executive of the Electoral Reform Society, said the creation of new peers was an "insult to voters".
"This has now gone beyond a joke. Time and time again the government talk about reducing the cost of politics. Yet at the same time they're packing the upper house with former MPs and retired party hacks," he said.
The new appointments will not shift balance in a significant way however, as pro-Remain Tory peers have repeatedly rebelled against the prime minister on her EU legislation.
6. Humans are killing protected animal species – and it's way worse than thought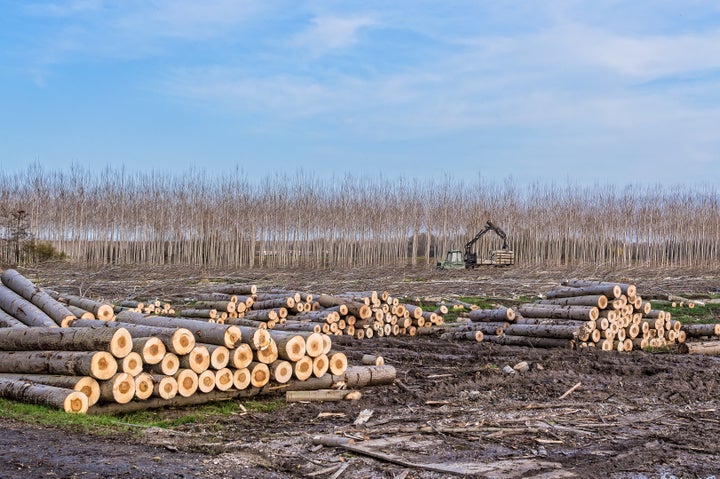 Six million sq km of the world's protected land is being mined, logged and farmed into catastrophic decline, with endangered species at risk, a new study suggests.
One-third of the world's forests, parks and conservation areas are suffering the effects of intense human activity.
And worryingly, scientists have said the problems are not limited to poor or developing nations.
"What we have shown is that six million sq km have this level of human influence that is harmful to the species they are trying to protect," the study's senior author, Prof James Watson from the University of Queensland and the Wildlife Conservation Society, told the BBC.
"What was scary was that the patterns were consistent everywhere. No nation was behaving very well. All nations were allowing heavy industry inside their protected areas, including very rich nations."
The development of roadways, power lines and lighting has all put pressure on animals and insects.
The study was published in the journal Science.
7. Broadband speeds are so much lower than adverts suggest, Which? finds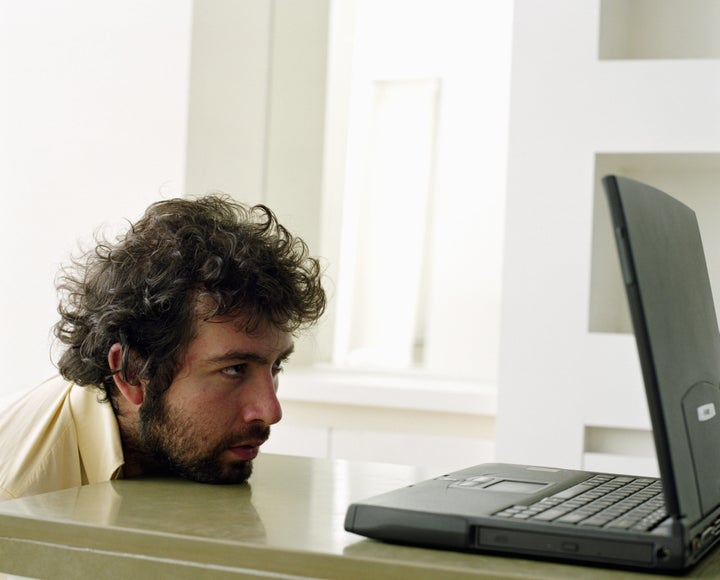 Thousands of British households get just half the broadband speed they pay for, according to consumer group Which?
People signed up to services offering 38Mbps received just 19Mbps, a study of 235,000 users of a speed check website found.
Many of those paying for 'super fast' speeds of up to 200Mbps reported actual speeds of just 52Mbps.
"This change in the rules is good news for customers who have been continuously let down by unrealistic adverts and broadband speeds that won't ever live up to expectations," said Alex Neill, Which?'s managing director of home services.
"We know that speed and reliability of service really matter to customers.
"And we will be keeping a close eye on providers to make sure they follow these new rules and finally deliver the service that people pay for."
From next week, providers will no longer be able to promote so-called "up to" speed, unless that speed is received by 50% of their customers at peak times.
8. Donald Trump evokes Watergate in pursuit of FBI's source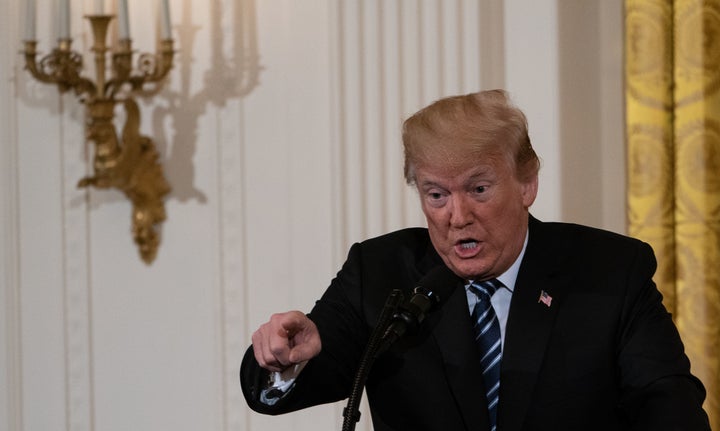 Trump tweeted in fury on Friday: "Reports are there was indeed at least one FBI representative implanted, for political purposes, into my campaign for president.
"It took place very early on, and long before the phony Russia Hoax became a "hot" Fake News story. If true - all time biggest political scandal!"
The top-secret source has aided the FBI's investigation into alleged Russian influence in the Trump campaign.
The Washington Post reported on Friday: "The stakes are so high that the FBI has been working over the past two weeks to mitigate the potential damage if the source's identity is revealed, according to several people familiar with the matter."
Trump earlier fumed on Twitter: "Wow, word seems to be coming out that the Obama FBI "SPIED ON THE TRUMP CAMPAIGN WITH AN EMBEDDED INFORMANT." Andrew McCarthy says, "There's probably no doubt that they had at least one confidential informant in the campaign." If so, this is bigger than Watergate!"
American media have reported that Trump allies are stepping up their fight against the probe, led by former FBI director and special counsel, Robert Mueller.
9. ... and White House accused of killing the Yanny and Laurel meme
White House communicators have been accused of "killing" the Yanny and Laurel sound meme, as officials promoted a video of Donald Trump's response to the viral hit.
Judge for yourself by watching the video, above.