Prince Harry and Meghan Markle have paid tribute to his late mother, Diana, in a touching interview, saying: "She's with us".
Speaking to the BBC's Mishal Husain on Monday, Harry and Meghan also revealed the moment the Prince popped the question - over a roast chicken dinner at his Kensington Palace cottage.
"Trying to roast a chicken and it [was] just - just an amazing surprise," Markle said. "It was so sweet and natural and very romantic. He got on one knee."
"I said - can I say yes now?" Markle added.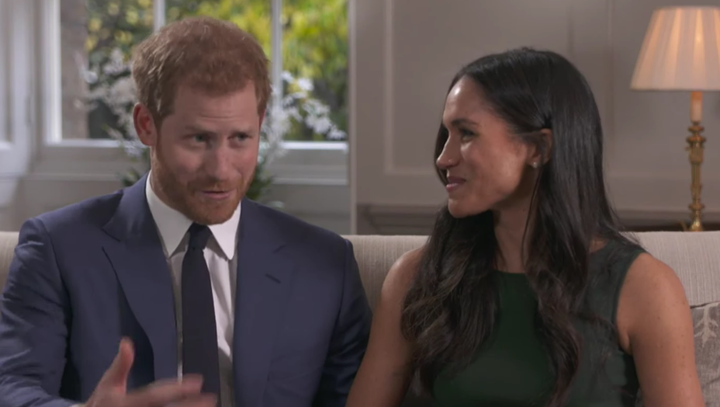 "She didn't even let me finish, she said can I say yes, can I say yes, and then [there] were was hugs and I had the ring in my finger and I was like can I - can I give you the ring?" Harry said. "She goes - 'oh yes the ring'."
And Harry has recalled the moment he knew he'd met "the one" in Markle, saying: "I was beautifully surprised and I thought I better up my game... sit down and have good chat."
The Prince, 33, revealed he knew little of the Hollywood actress before being introduced by a mutual friend. "I had never even heard about her until this friend said [to me] 'Meghan Markle'," he admitted. "I had never watched 'Suits'".
"Anything I learned about him and his family was what he shared with me and vice versa," Markle, 36, added.
Asked about a focus on her ethnicity, which led the Prince to issue a strong statement to media last year, Markle said: "Of course it's disheartening.. at the end of the day I am proud of who I am and where I come from."
Meeting the Queen
Markle also confirmed she has met Harry's grandmother, the Queen, "a couple of times".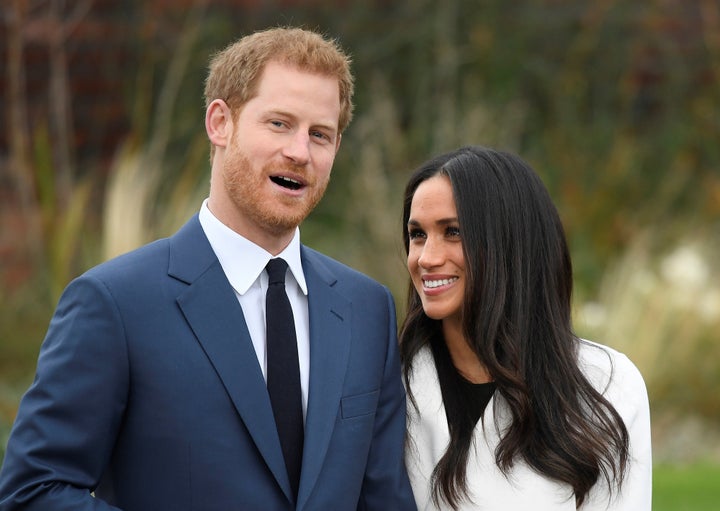 "To be able to meet her through his lens, not just with his honour and respect for her as the monarch," Markle said. "But the love that he has for her as his grandmother, all of those layers have been so important for me so that when I met her I had such a deep understanding and, of course, incredible respect for being able to have that time with her."
"And the corgis took to you straight away," Harry quipped. "I've spent the last 33 years being barked at; this one walks in... absolutely nothing."
'Diana's with us'
Asked what his mother, Diana, would have made of Markle, Harry said: "Oh they'd be thick as thieves, without question. I think she would be over the moon, jumping up and down, you know so excited for me, but then, as I said, would have probably been best friends - best friends with Meghan."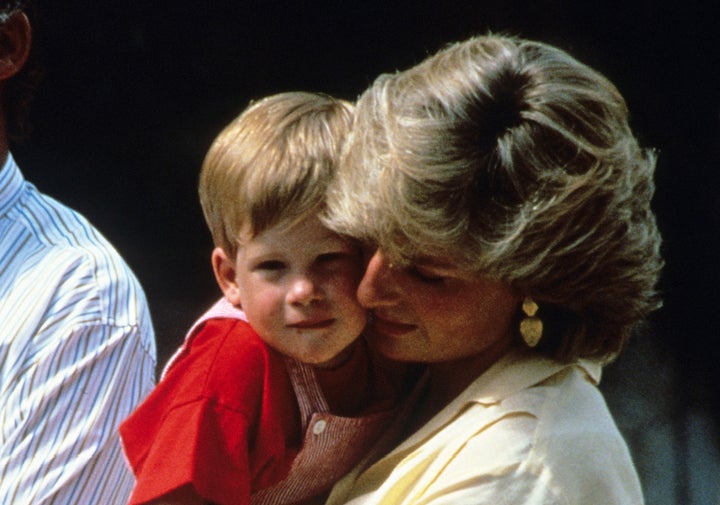 Markle showed off a dazzling three-stone ring, designed by Harry himself with at its center a diamond from Botswana surrounded by two diamonds taken from the personal collection of his late mother.
And Harry continued: "You know it is days like - days like today when - when I really miss having her [Diana] around and miss being able to share the happy news. But you know with the ring and with everything else that's going on I'm sure she's..."
"She's with us," Markle added.
Watch the full interview, below.