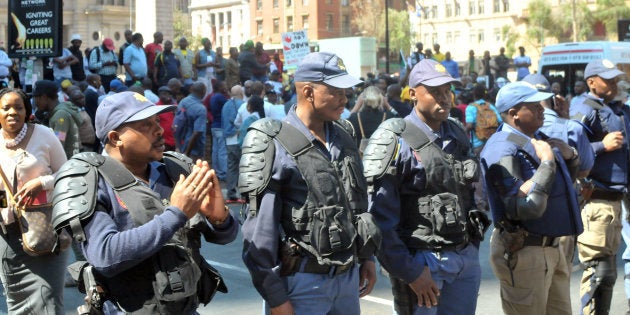 Police have fired rubber bullets at ANC demonstrators outside Luthuli House. The demonstrators are part of a "national shutdown" of demonstrations taking place across the country against President Jacob Zuma.
It's unclear what sparked the reaction.
There are marches throughout the country, calling for President Jacob Zuma to resign.
The demonstrations are an outpouring of anger around Zuma's recent Cabinet reshuffle, axing former finance Minister Pravin Gordhan and other ministers and deputies, which saw ratings agency S&P downgrade South Africa to sub-investment grade, or junk status, on Monday.
Those who are opposed to President Jacob Zuma have realised the ANC has closed ranks around the president and won't allow its MPs to vote with their conscience, as previously hoped. ANC chief whip, Jackson Mthembu, who was formerly critical of Zuma, has been beaten into shape along with Zuma's other critics at a bruising meeting of the ANC's National Working Committee (NWC) on Monday.
Mthembu put out a statement on Wednesday dashing any hopes that the ANC in Parliament would vote with opposition to remove Zuma in a motion of no confidence debate that has been set down for April 18 in the House of Assembly.
Related