With All Stars series and various international spin-offs, it never feels like a new season of RuPaul's Drag Race is far off, but that doesn't quell fans' excitement as they're introduced to a whole new bunch of queens.
Over the last two weeks, 13 contestants have made their debut in the werkroom as season 12 of the original US series kicked off with a two-part premiere.
And with the two groups of queens now set to come together after being put through their paces in separate runway mini-challenges and musical/dance challenges, now seems like the perfect time to see how they're all ranking against the competition...
12. Brita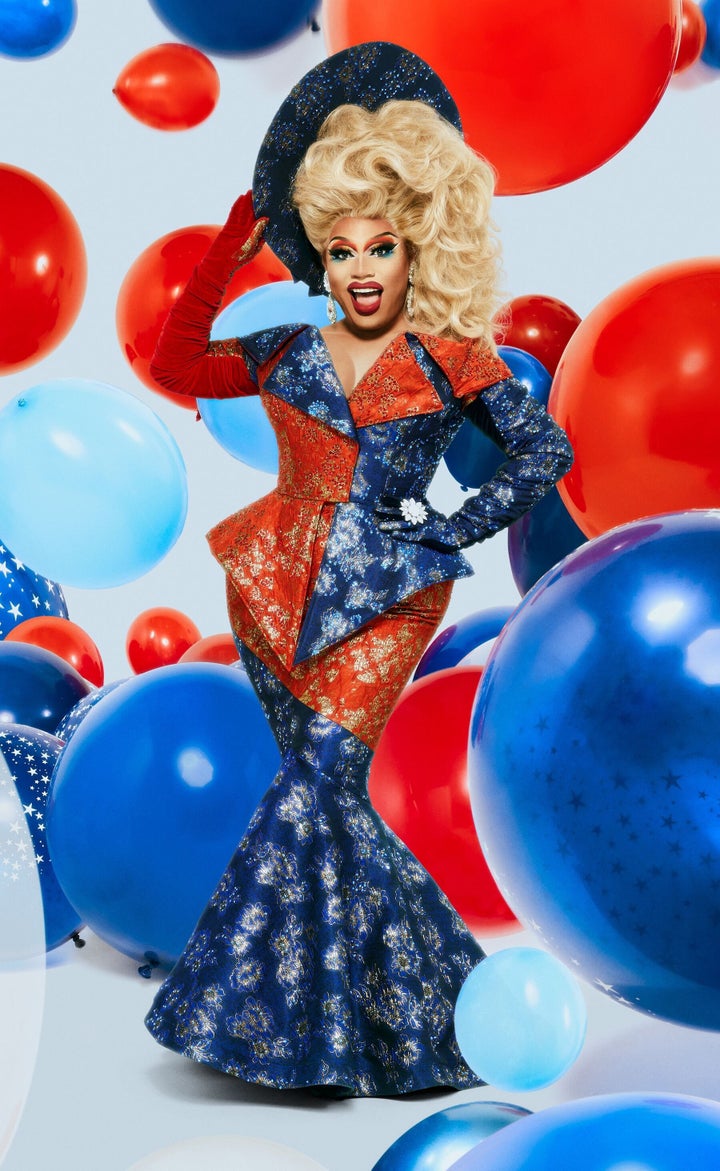 First impressions: Brita is one of the most seasoned queens on this year's line-up, and she's undoubtedly one of the most outspoken, too.
However, for us, it was a case of all talk and not much action, as she turned out some predictable looks in the mini challenge and produced a rap that failed to stand out compared to others.
While it was a slightly disappointing debut from the New York queen, we've no doubt that she has a lot more in her.
Best look: Her entrance was giving us serious Kat Slater meets Mel B vibes, although we doubt that's what she was going for.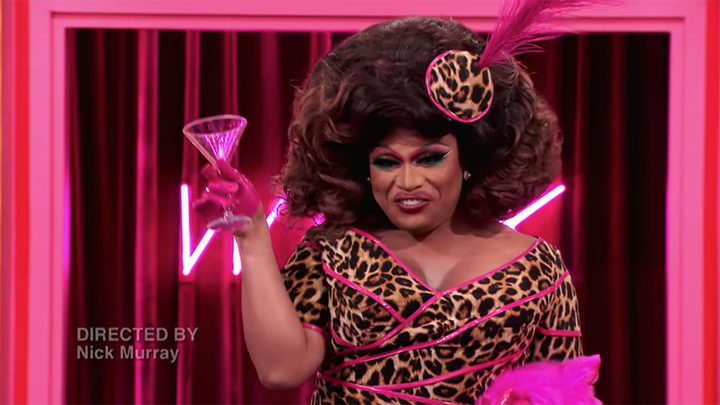 Best line: "Baby, I've been in national Broadway tours, don't come for me."
Most likely to: Throw a Divina Di Campo and get annoyed that her years of experience are not being appreciated.
11. Aiden Zhane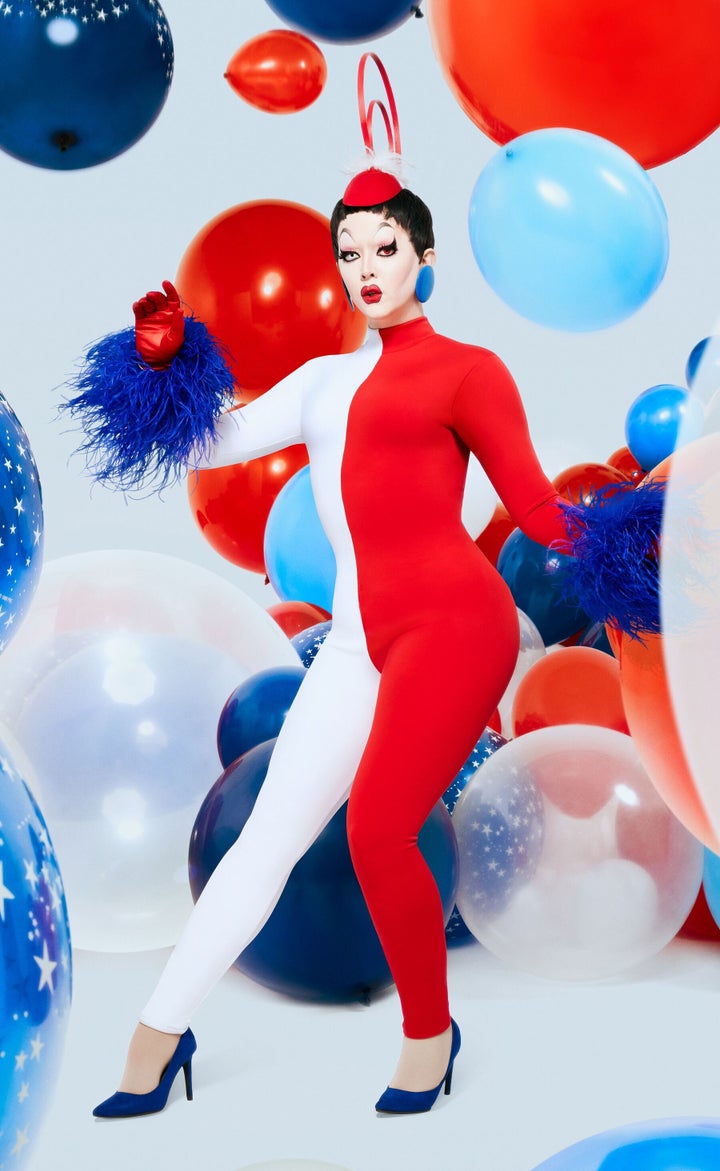 First impressions: As we learned with Scaredy Kat on Drag Race UK, it doesn't always pay to write off bedroom queens, as what they often lack in performance experience, they make up for with looks and enthusiasm.
However, while Aiden certainly performed better in the Fosse challenge than many would have expected her to from the edit she got, there was no denying her looks could certainly do with some work. If she doesn't pull those tea cosy socks up, and bring those Derrick Barry eyebrows down, she can expect for Michelle Visage to read her to filth every week.
Best look: Aiden's final runway look was hopefully an indication of better things to come.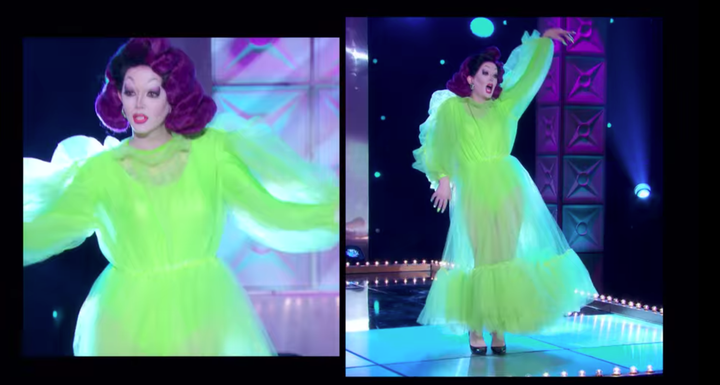 Best line: "I am a horror queen, not a Fosse queen."
Most likely to: Be first eliminated. Sorry, Aiden!
10. Dhalia Sin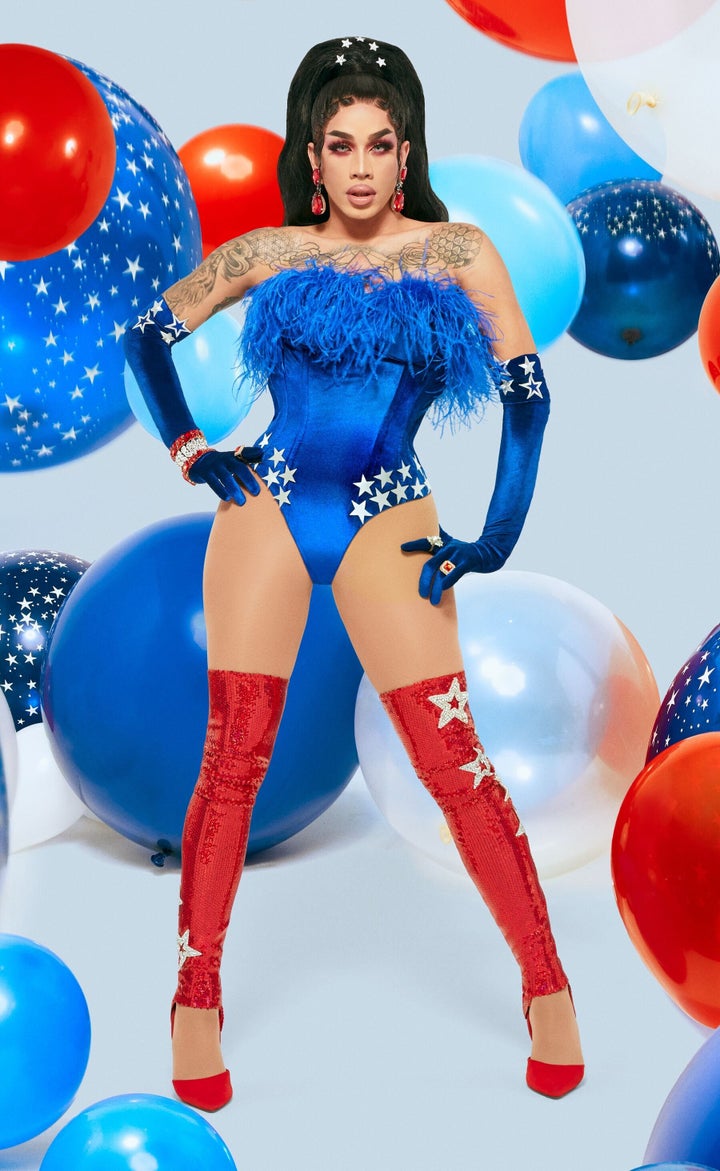 First impressions: From her fierce intro VT and the fact she is from the House of Aja, we were expecting big things from Dhalia in the Fosse challenge, but to use one of her catchphrases, it was all a bit "meh".
This big talking LA-via-New York queen will need to show that she's about more than just looks in the upcoming challenges, because if this had been a traditional lip-sync, she'd undoubtedly have been placed in the bottom two.
Best look: Her fall look in the mini challenge – speaking of which...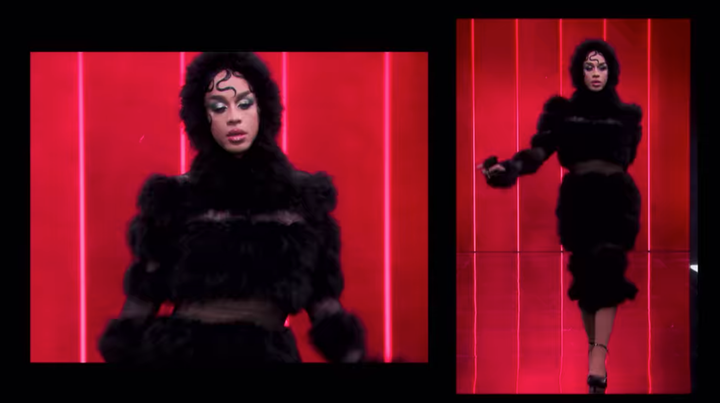 Best line: Of the aforementioned look – "Inspired by Michelle, before electrolysis."
Most likely to: Be this year's shadiest queen.
9. Nicky Doll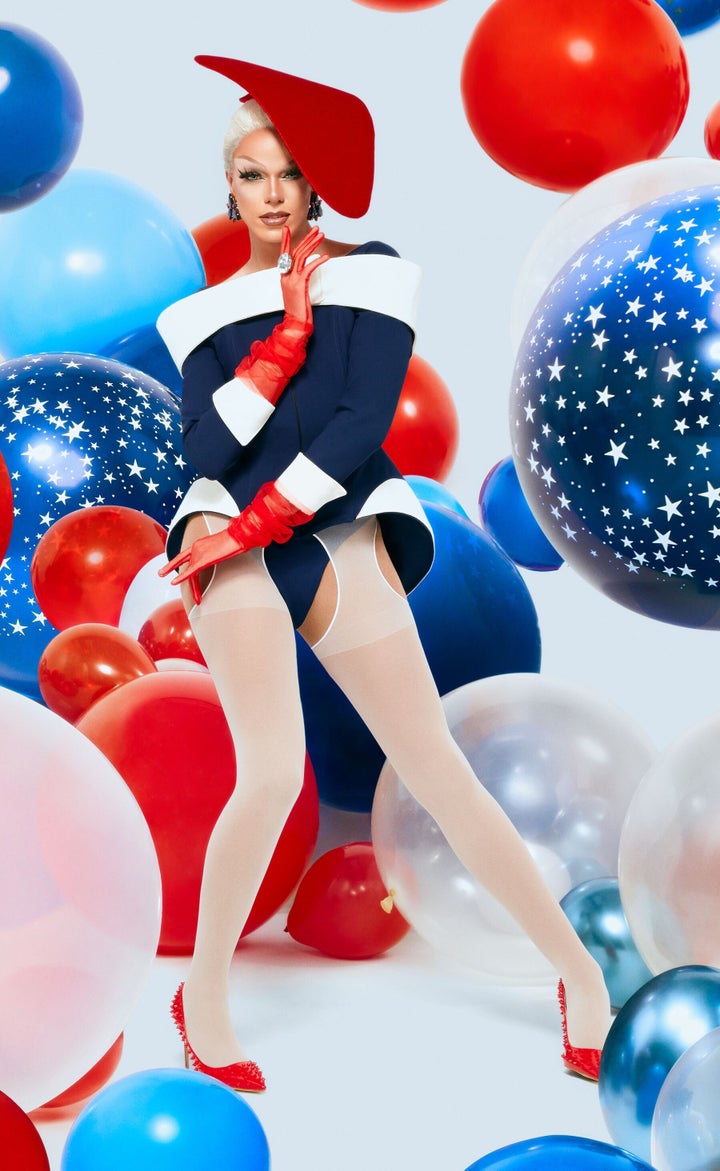 First impressions: Nicky has already got strong game in her boy VTs, so its a shame to see that didn't completely translate over into her drag, which at the moment seems a little stilted.
Nicky definitely faded into the background during the rap performance, as she didn't properly commit to the choreography, but she should also be applauded for opening up about the difficulties she faced as a child growing up gay in Morocco.
Best look: As a fashion queen, there was a lot to enjoy with her looks in this episode, but our favourite was the Game Of Thrones-esque number she showcased on the main runway.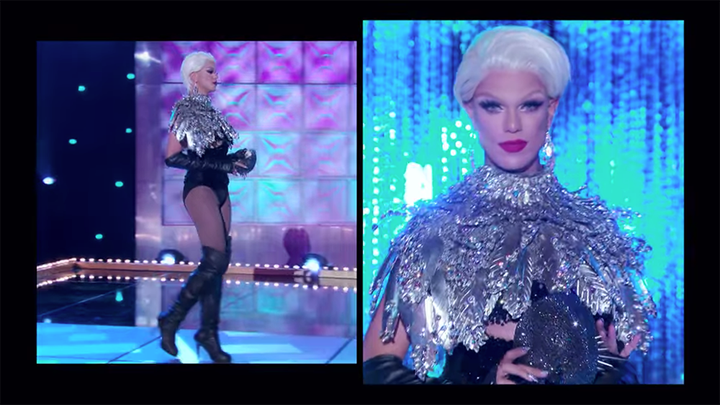 Best line: Talking about seeing Jackie Cox out of drag – "I definitely see where all the hummus goes."
Most likely to: Fly under the radar for the first few weeks before then doing spectacularly well in a sewing challenge.
8. Crystal Methyd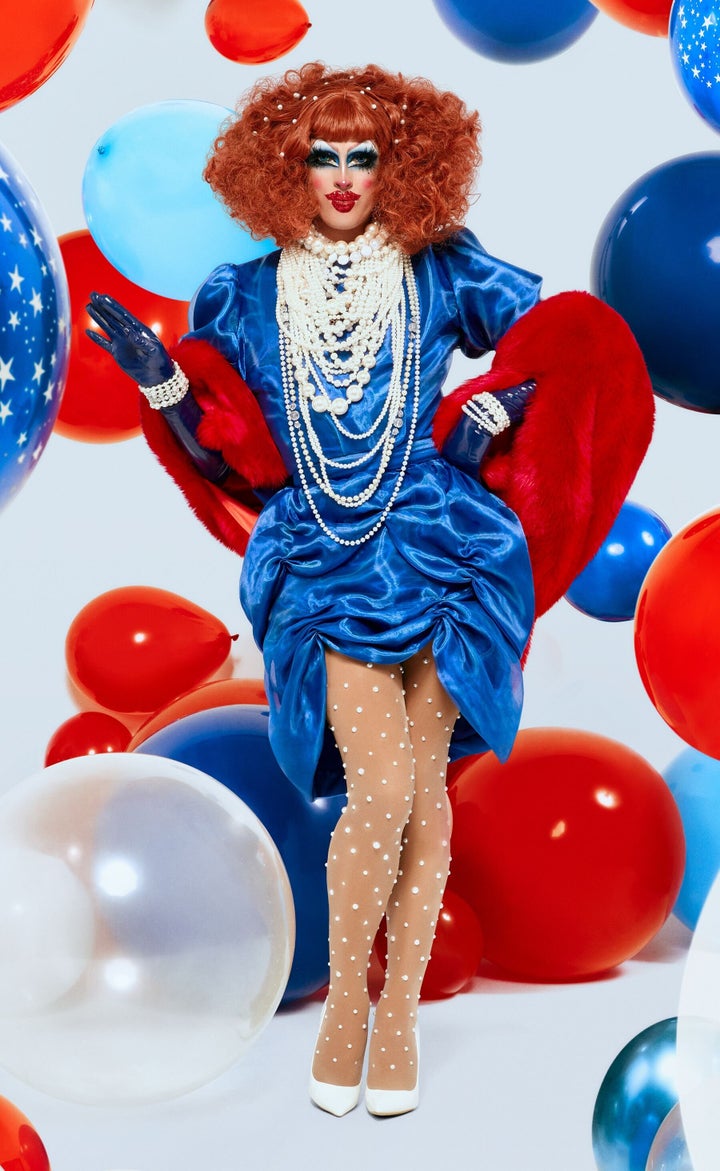 First impressions: Uh-oh, here comes trouble.
Crystal's drag aesthetic is going to divide fans, but something we can all agree on is that she has the best boy mullet since Pat Sharp.
Best look: Using plasters as a wig for her Halloween-inspired fall look was a stroke of genius.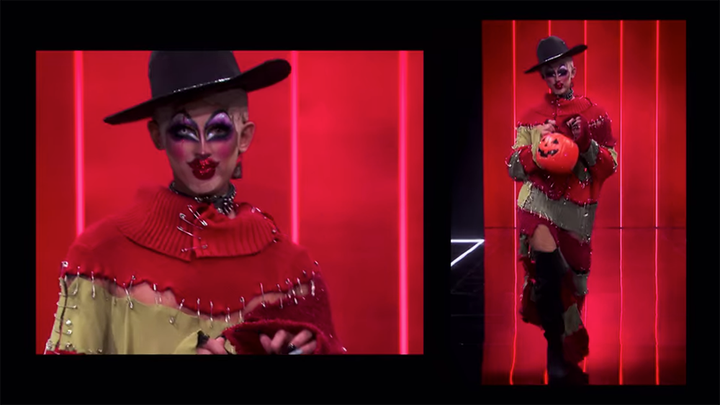 Best line: "Michelle Visage's worst nightmare just arrived."
Most likely to: Relentlessly wind up her fellow queens, but in a more annoying than bitchy way.
7. Heidi N Closet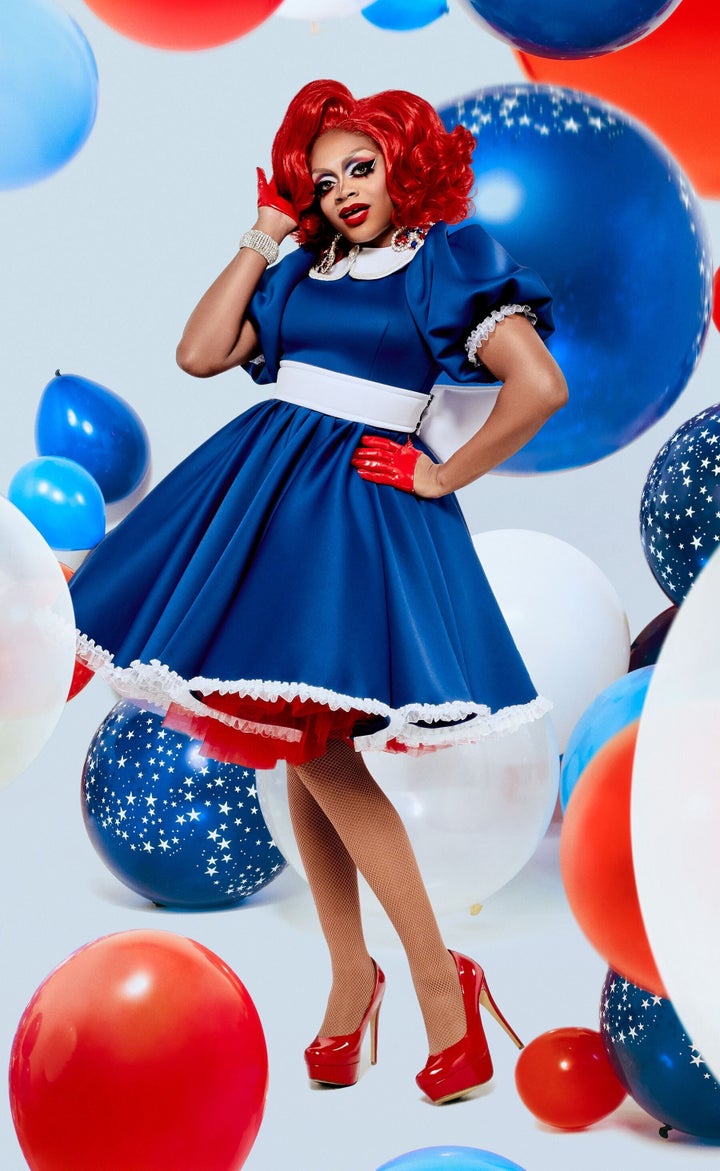 First impressions: The second she walked into the workroom and made that fabulous noise, Heidi had marked herself out as an early favourite in our books.
Sure, she might not have the most polished of looks (girl, have you learned nothing about hard wig lines over the last 11 years?) but Heidi has PERSONALITY, and then some.
And are we the only ones who don't actually mind her name?!
Best look: She might have come a cropper wearing it while walking down the runway, but her spring look in the mini challenge was actually an excellent effort.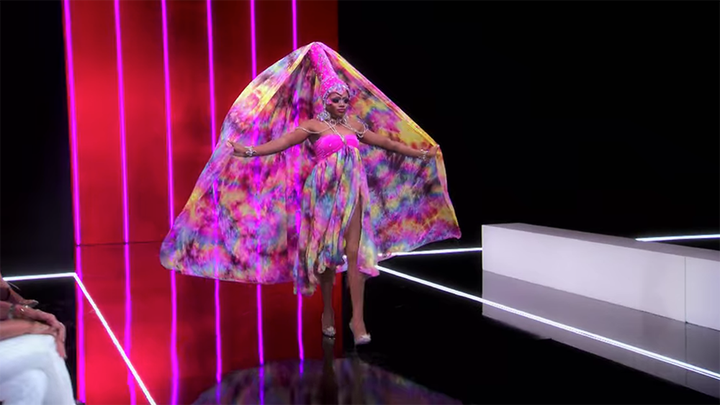 Best line: We're finding it hard to pick because there were just so many, but these were undoubtedly the stand outs: "I know I look good in my leprosy print." / "It's like watching the wall dry." / On her noise – "That's my mating call. That's why I'm single."
Most likely to: Be crowned Miss Congeniality.
6. Rock M. Sakura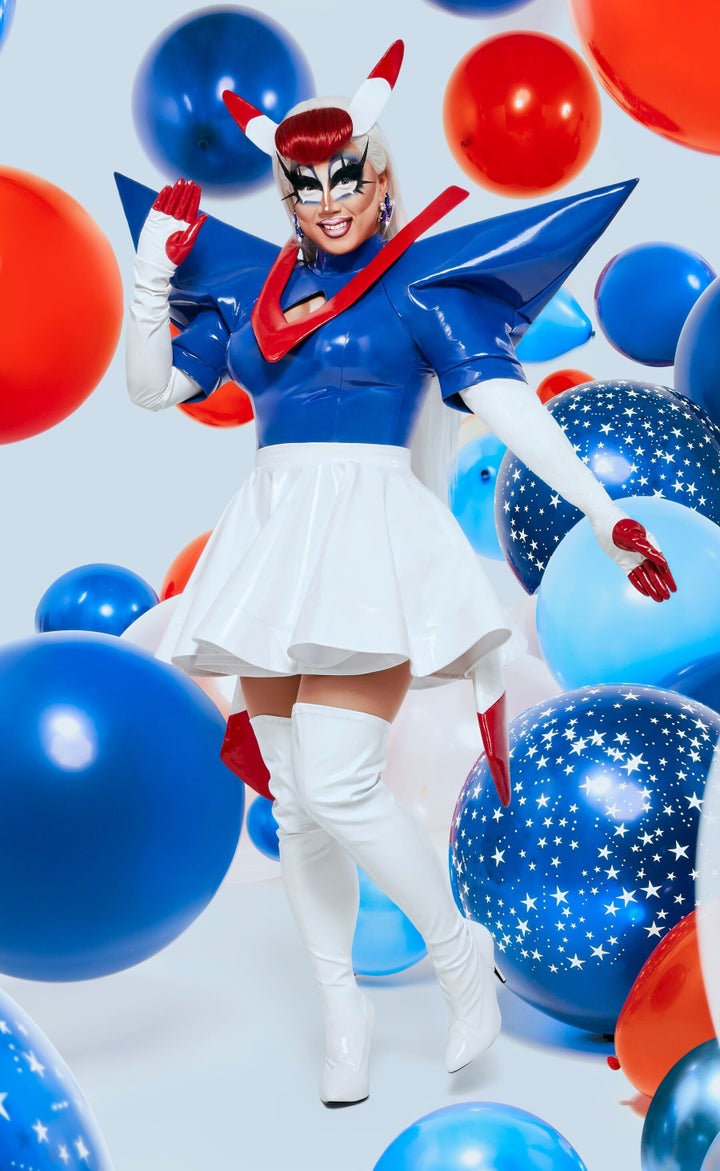 First impressions: This San Fran comedy queen is like a drawing come to life with her bold and colourful aesthetic, and was immediately one of the most likeable among the crop of queens.
She had an especially endearing moment in the workroom when she opened up about how her mother's meth addiction had impacted her life, and while her fart humour may not be sophisticated enough for Michelle, it sure had us gagging.
Best look: Her spring look in the mini challenge had us shook, especially when she revealed she was responsible for the anime artwork it featured.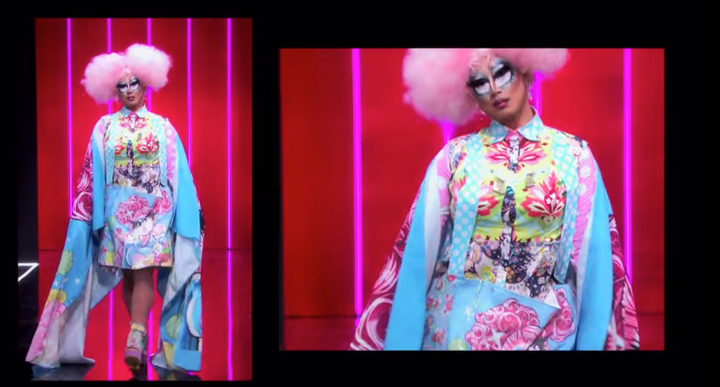 Best line: "At least 10 times in the workroom I farted and these poor ladies had to keep applying their make-up. It kept melting off."
Most likely to: Befriend the other queens as the two groups come together.
5. Jackie Cox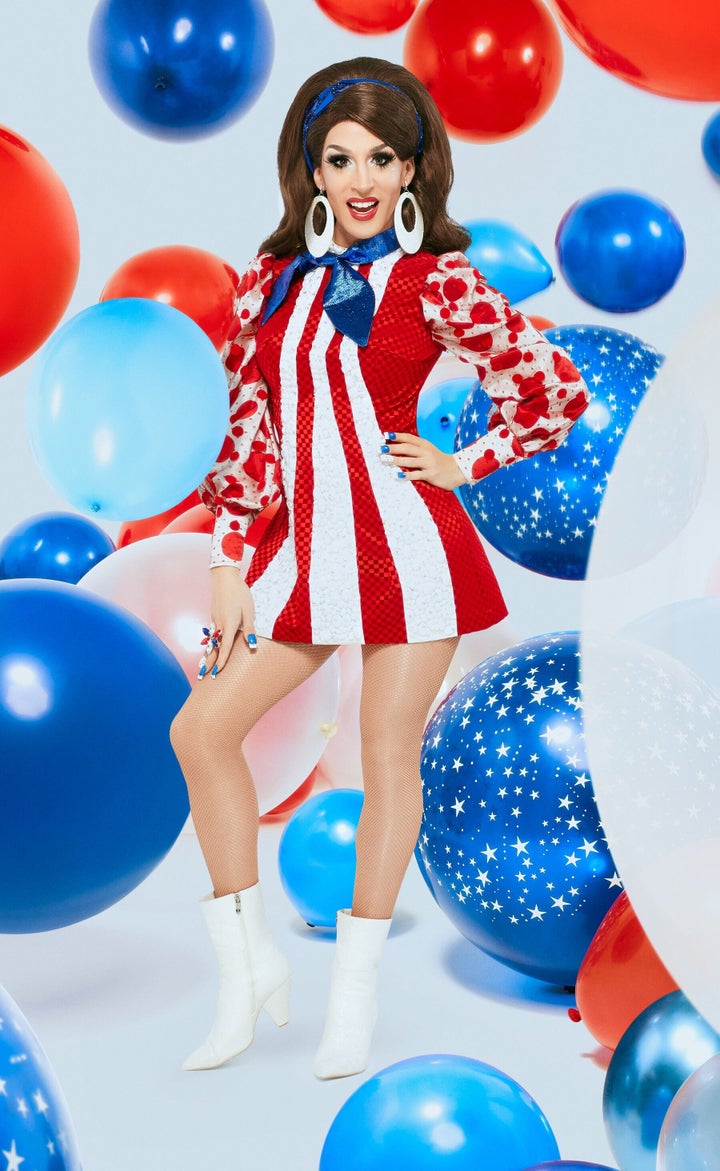 First impressions: Lyrically, the self-proclaimed Persian princess of drag really stood out in the rap challenge, with Nicki Minaji applauding her for rhyming 'naughty' with 'Courteney'. Praise indeed.
Out of all the queens, she also has the most consistent look (as well as the most striking boy look with those specs) with her take on retro glam – although we wonder if it won't be too long before Michelle is telling her she's not been mixing it up enough?
Best look: Both of her mini challenge looks were equally exciting and brilliantly referenced.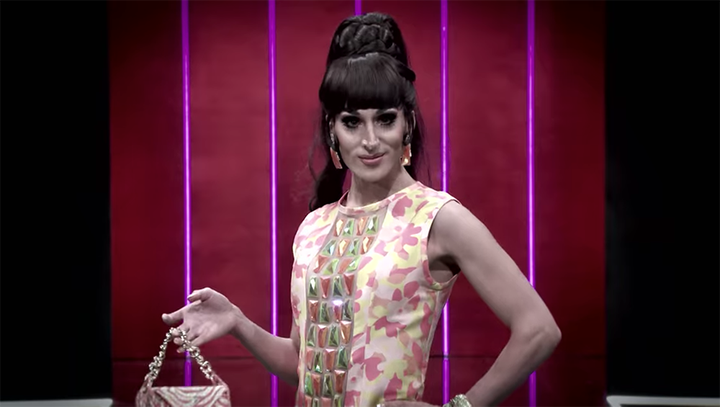 Best line: "I see you're not the only cunning linguist in the group."
Most likely to: Struggle with the bleed-through on her beard.
4. Jan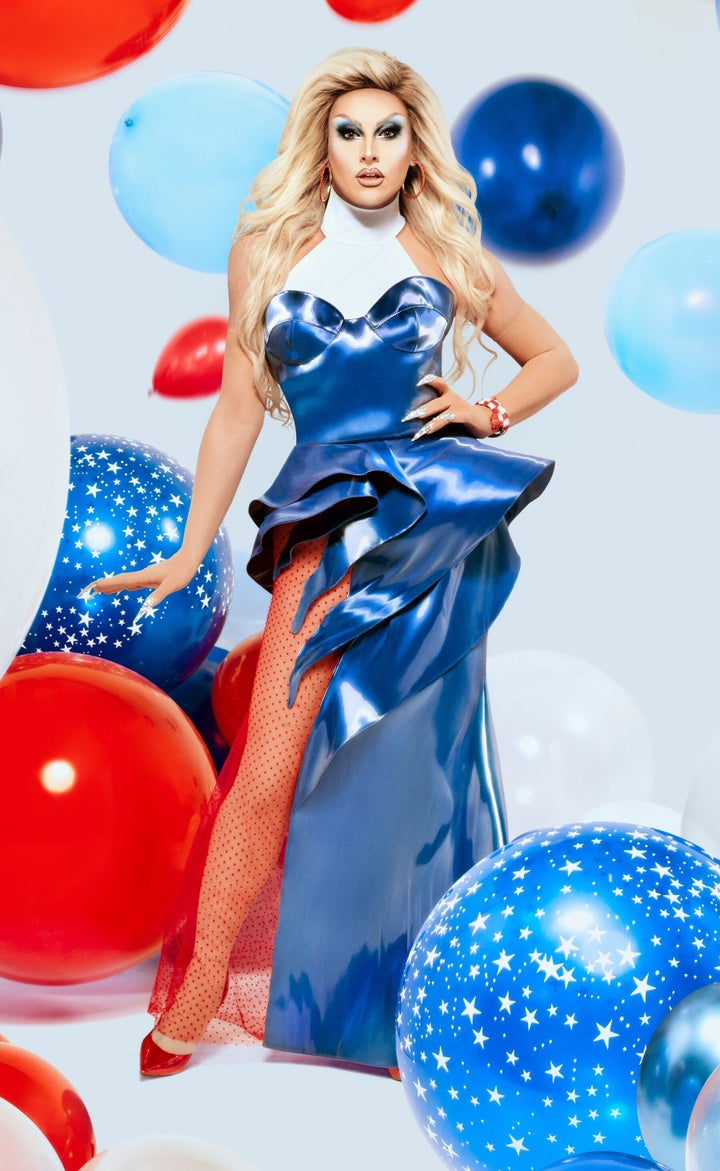 First impressions: First off, we're a fan of anyone called Jan, let alone a mononymous Jan, so we had no choice but to stan Jan.
But this ambitious queen was able to provide receipts to back up our first impression, and in our view gave the most memorable and turned out performance in the Fosse challenge. She was the only one to think outside of the tule box when it came to the final runway (seriously, where can we get a pair of those cone earrings?).
Best look: Do you even need to ask?!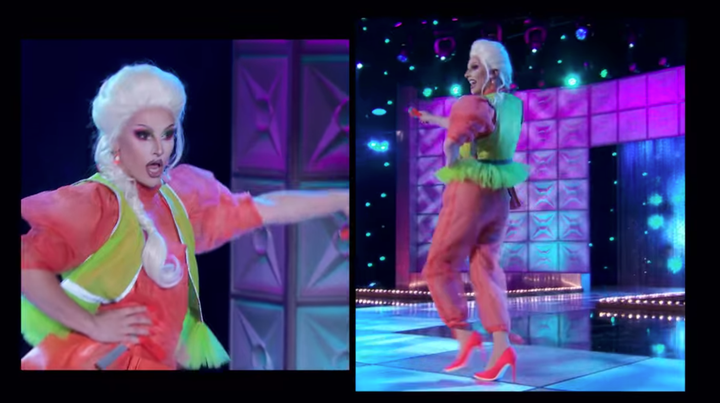 Best line: "We can't be basic bitches doing a boxstep."
Most likely to: Be crushed when she doesn't perform as well in a challenge as she'd have liked to.
3. Jaida Essence Hall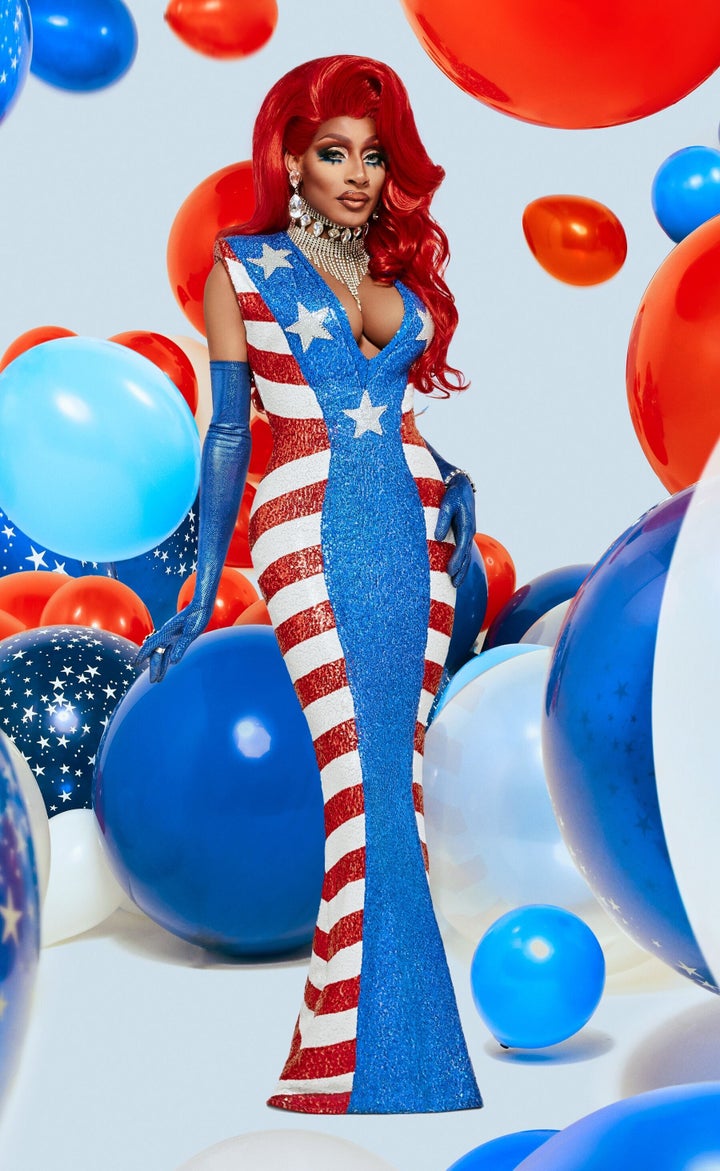 First impressions: Has anyone ever served shoulder like Jaida before? As Sherry Pie put it, they should sell those things at Barney's.
Shoulders aside, she put in a very solid debut – although we'd say if it wasn't for her performance in the lip-sync, she'd have placed lower on this list as there were a few more queens (Jan) who stood above her.
But if her argument with Sherry proved anything, it's that she's not one to underestimate and we're expecting her to show even more fire in her belly over the weeks to come, as this queen ain't going anywhere yet.
Best look: Her fall look, honey.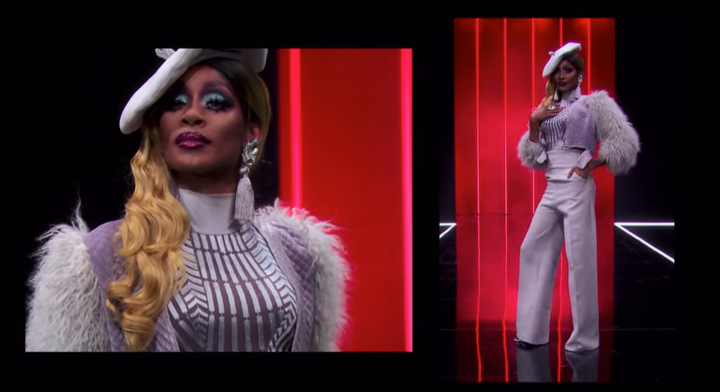 Best line: "If anything, yesterday I was more offended by your farts."
Most likely to: Clash with Sherry Pie, again.
2. Gigi Goode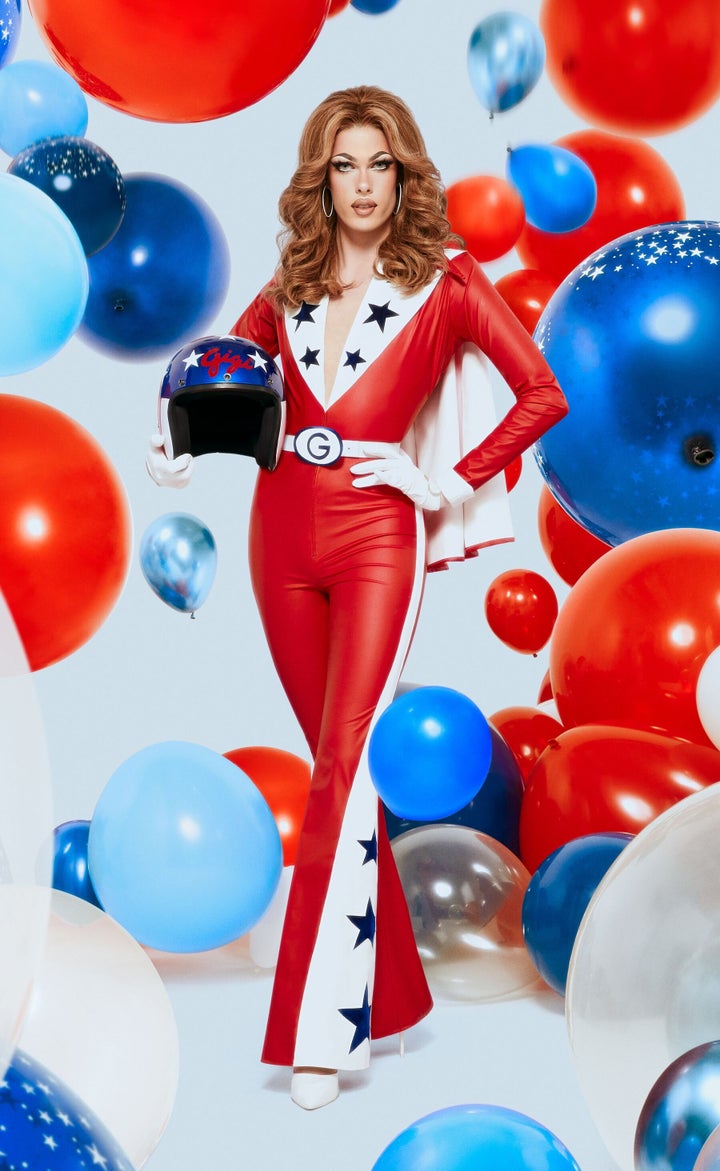 First impressions: Young queens usually have to fight to prove to the elder stateswomen that they deserve their place on the show, but we have a feeling this isn't going to be the case for Gigi.
In the rap challenge, she gave the most unique vocal performance and absolutely smashed the choreography. And while her final lip-sync was less bombastic than Widow's, she was able to show nuance and comedy, which proves she's way more than just a fashion queen.
That said, we literally can't wait to see what she's going to wear next.
Best look: We basically loved every single thing Gigi debuted on the runway, but at the end of the episode, we were still thinking about the pirate ensemble she was wearing for her entrance.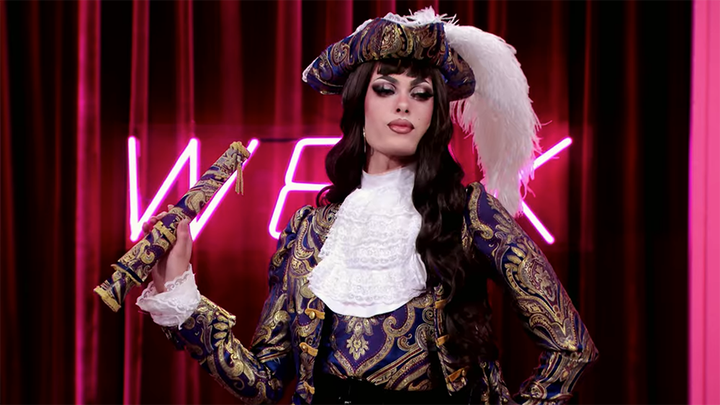 Best line: "I do love a helmet."
Most likely to: Consistently turn out lewks after lewks.
1. Widow Von'Du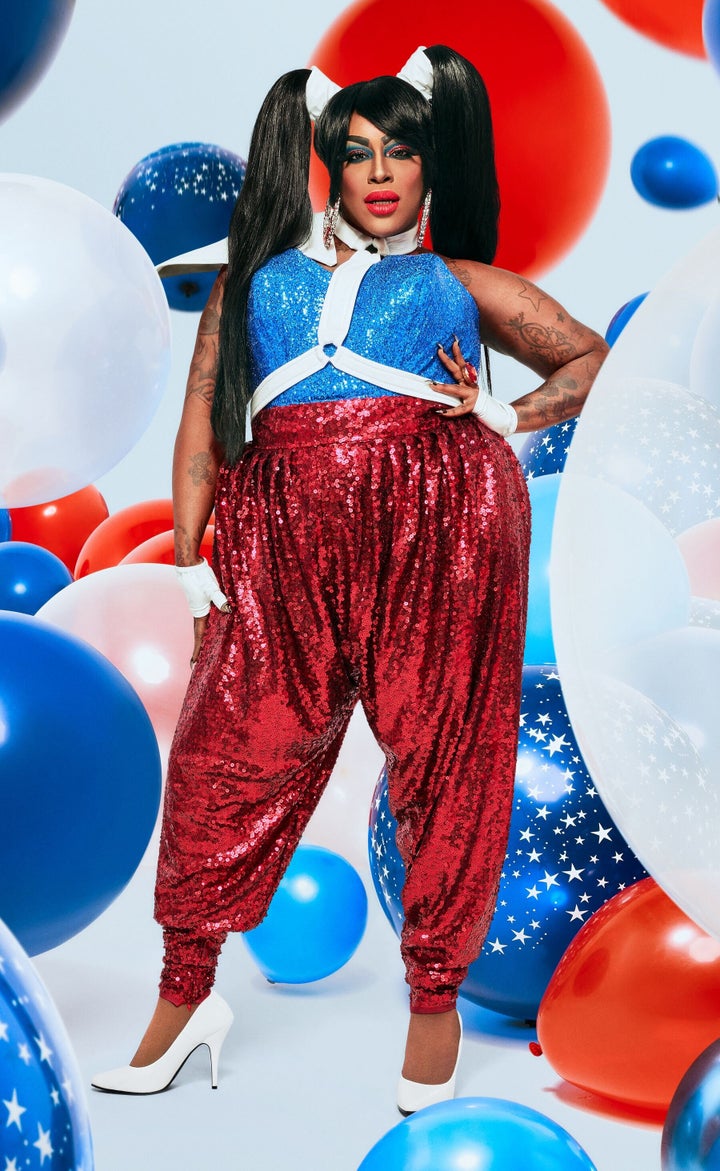 First impressions: Widow is as loud and in your face as her looks, and we absolutely love her for it.
Her performance in the main challenge, was – to borrow Michelle's critique – some "next level shit", and that's without even mentioning how she pulled out every trick in the book in the lip sync to be crowned the top queen of week one. This queen is not here to play.
Best look: Her runway look, which was giving us intergalactic flight attendant.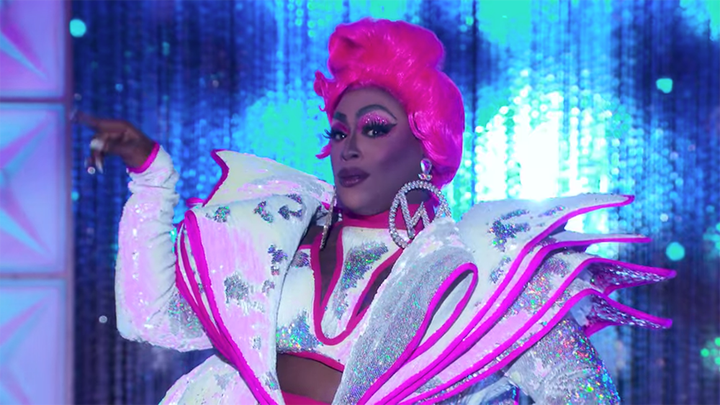 Best line: "AAAAOOOOOOOOLLL" (that's with four As, eight Os and three Ls, of course).
Most likely to: Win, if her performance in the first challenge is anything to go by.
New episodes of RuPaul's Drag Race are available to stream in the UK each Saturday on Netflix.