RuPaul's Drag Race has become nothing short of a global phenomenon since debuting in the US back in 2009.
Now, after 11 regular seasons and four All Stars editions, Mama Ru is finally giving her show the British treatment and gifting us with our very own version.
From rumoured queens, to guest judges and the all-important product placement, here's everything we can possibly tell you so far about #RPDRUK...
Warning! Includes some details some fans may wish to avoid.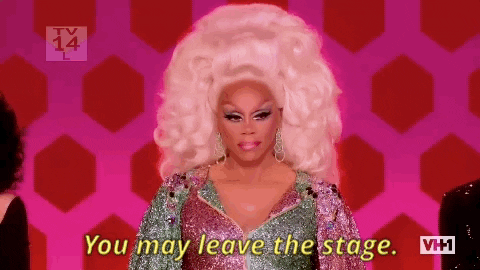 When and where will RuPaul's Drag Race UK air?
A series of eight episodes was announced by the BBC back in January, with the series confirmed to air on the corporation's online channel, BBC Three.
And after months of keeping fans hanging, it has finally been ru-vealed the show will start streaming from Thursday 3 October.
Episodes will be available weekly from 8pm every Thursday on BBC iPlayer.
Filming for the show began on 1 March, with RuPaul regularly spotted by fans in London's east end, suggesting the filming took place around that area.
Who are the regular judges?
As the title of the show might suggest, Ru will be heading up the judging panel as she does in the US.
Her BFF and Drag Race royalty Michelle Visage will also be taking her regular seat beside Mama Ru.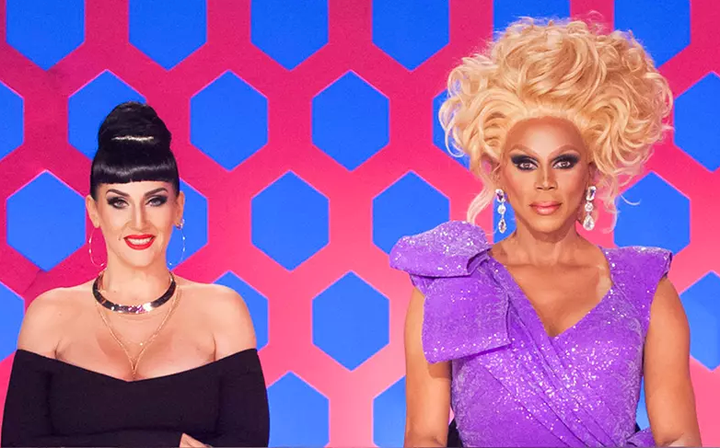 The pair will be joined on the show by new regular judges Alan Carr and Graham Norton, who are expected to play alternating roles as Carson Kressley and Ross Matthews do on the US version.
Posting a video on Twitter back in February, Graham said: "I've been a fan of RuPaul's Drag Race forever and I was a judge once and now I'm so excited to be part of Drag Race UK.
"Who knows, maybe this will be what the UK is good at?' Here's hoping, Graham, here's hoping."
Alan added: "I've been holding it in for so long... I'm so excited and I can't wait to see what all the queens are gonna serve up, but I know one thing, it's going to be sickening."
Who are the guest judges?
The BBC has slowly been announcing guest judges for the series over the last two months.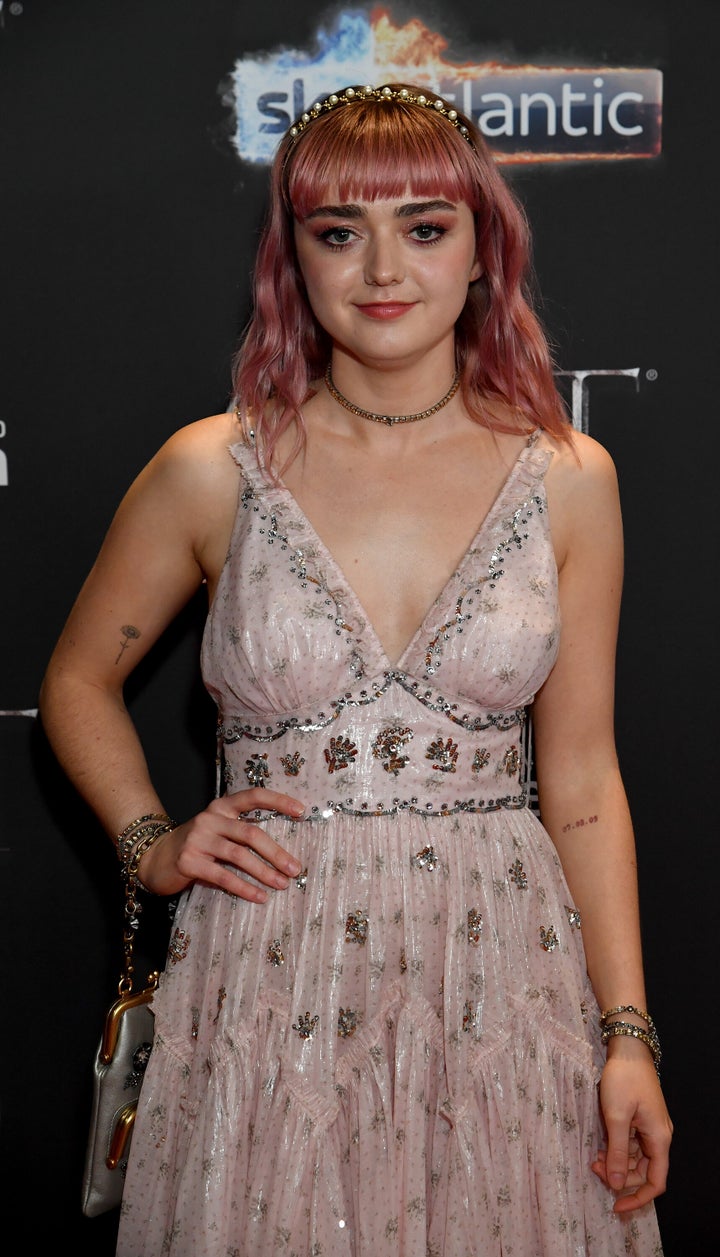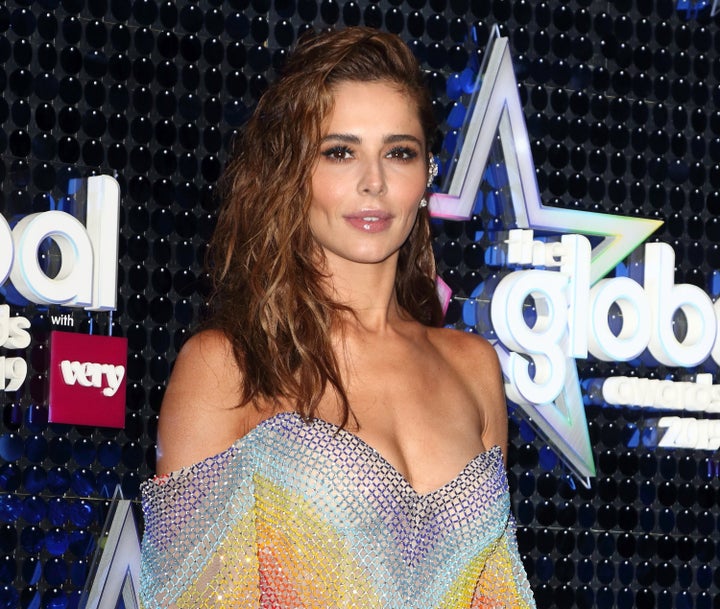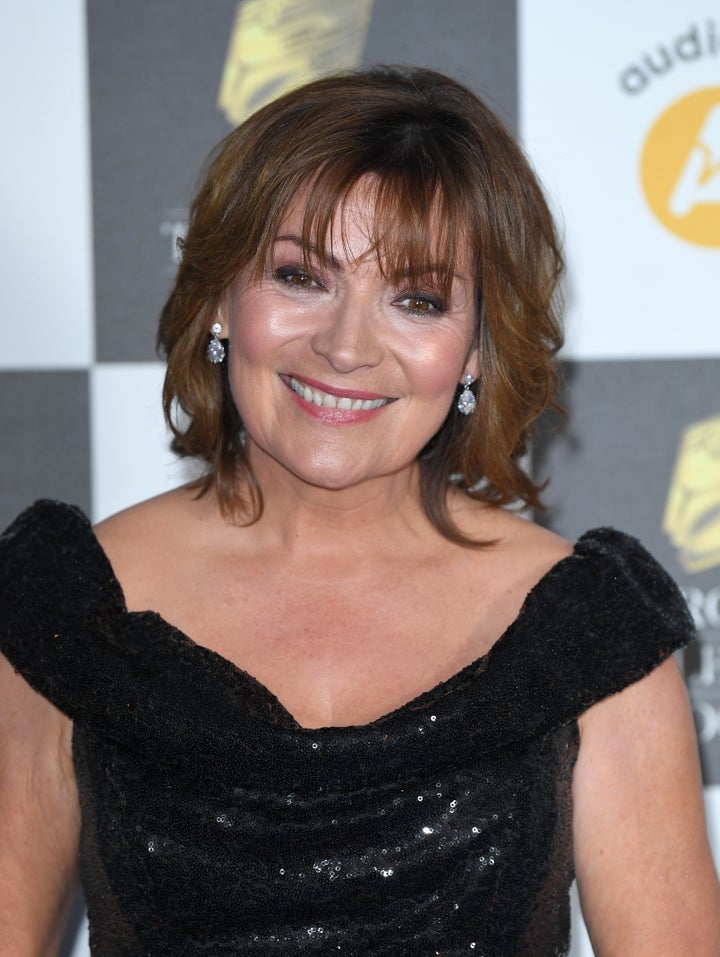 "I found out that Paul O'Grady's a judge on it, and so is Graham Norton," he told Zoe. "But isn't it funny – no one said a word [to each other]. We're all going, 'oh yes, did you hear they're looking for judges on UK Drag Race?', 'hmmm yes, I heard that'. No one said a word. All keeping it secret!"
Unfortunately, it seems he spoke a bit prematurely.
After HuffPost UK published his quotes about the former Lily Savage performer appearing on the panel, Alan tweeted us to say: "I saw it on Twitter!! (I know) Hope he's doing it!! Oh God!! Have I put my foot in it?!!"
A BBC rep later said: "In his excitement, Alan may have got over-enthusiastic.
"As brilliant as Paul O'Grady is, the other judges on RuPaul's Drag Race UK have yet to be confirmed."
Meanwhile, Paul's rep added: "Paul has a full diary and isn't on the panel."
Who are the queens taking part?
There will be 10 British queens sashaying down the runway which the series kicks off, with their identities revealed in mid-August.
There's a broad spectrum of queens who have been cast, ranging from those who specialise in comedy, to singers and so-called 'look' queens.
Producers have also sought to find contestants from across the country and not just from the London scene, with queens from Yorkshire, Liverpool, Birmingham and Belfast.
Get to know them all below...
Baga Chipz, 29, London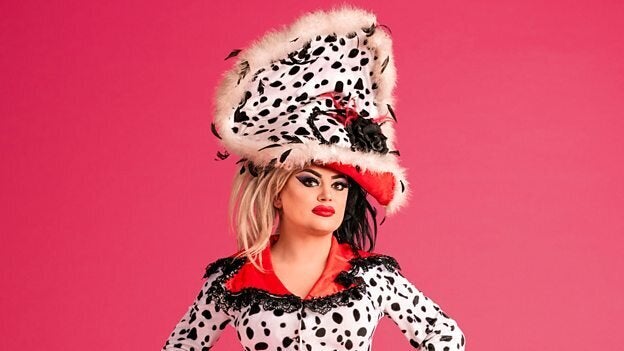 "Baga Chipz is a pub queen; tart with a heart; Like someone's auntie I give advice on how to pull fellas and how to get pissed.
"I'm not one of these gorgeous beautiful Kate Moss lookalike drag queens. My style is more cabaret, old school, sequin frocks, Shirley Bassey, Danny La Rue, Lily savage kind of drag. I'm common as muck, bagachips from Walthamstow."
Blu Hydrangea, 23, Belfast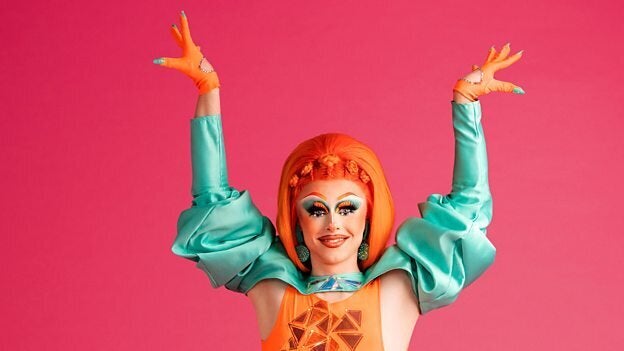 "Blu Hydrangea is like a GCSE art project, high fashion from outer space, a cartoon character - with muppet realness. She is queen of the makeup brush and her strength lies in her mug.
"Not only am I a look queen but I can dance, I can perform, I can do some funny movements to make people laugh."
Divina De Campo, 35, West Yorkshire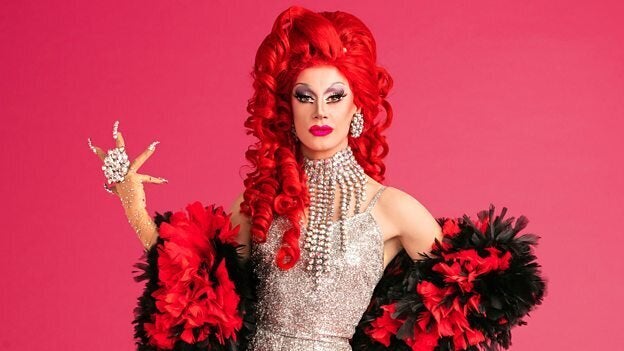 "My act is a massive variety of different things. You'll get some opera, Italian aria, some pop tunes, some show tunes, some blue tunes I like sing things that are a bit more challenging or exciting that makes people say 'oh my god, I wasn't expecting that.' A bit of everything for everybody.
"My style of drag is old school glamour. A sequin dress, a big wig, a big lash, an approximate face."
Crystal, 34, London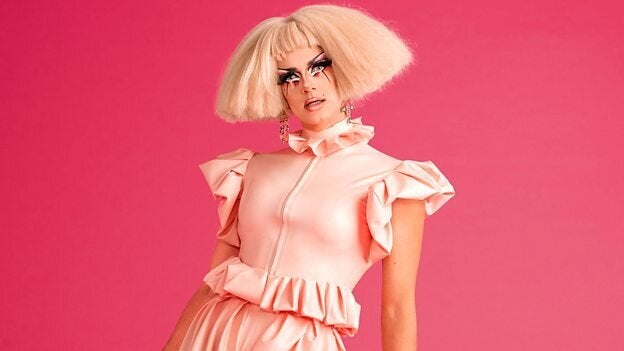 "Crystal is a gender bending, 'mess with your brain' kinda drag queen. She stands for tearing down gender constructs using creativity, looks, and fashion and crazy performances. I do aerial circus, I can crack a whip, put cigarettes out on my tongue - it's a freak show. It's unexpected. It's nothing you have ever seen before.
"I'm unique as a drag performer because I'm not afraid to think outside the box and create looks, concepts, acts and performances that challenge and excite and pull from lots of sources. I'm not a 'cookie cutter' drag queen."
Sum Ting Wong, 30, Birmingham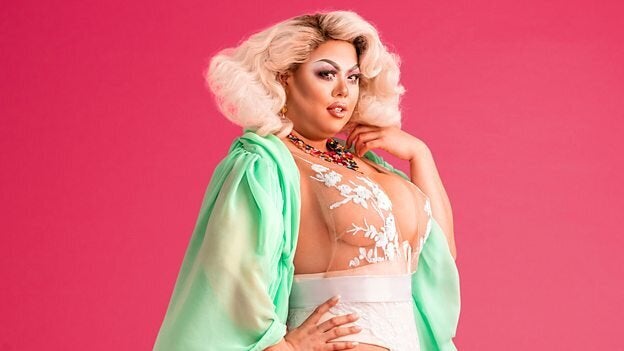 "My drag comes from singing. I was a little emo kid at 12 years old and I loved to sing. I can't be a singer out of drag. I am a Chinese male who's overweight and losing his hair. I'm never gonna make it like that so drag helped me, and the 12 year old me, finally live out my dream of performing and singing. That's the only reason I put all of this on - so I can perform and sing. It's the best job in the world."
Cheryl Hole, 25, Essex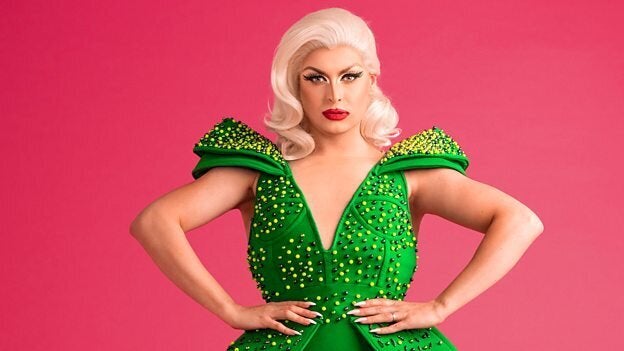 "I'm a dancing diva, I'm known for my dance moves, death drops and pure entertainment and that's what you want from a drag queen isn't it? My style of drag is that Essex glamour with a touch of showgirl. Everything's got a bling, a touch of vajazzle but a real girl at heart. I like to play up the Essex stereotype and really incorporate that into my drag.
"My drag name comes from the icon and Geordie princess Cheryl Cole. Cheryl has inspired so much of my life. I'm also in a Girls Aloud drag tribute group called 'Gals Aloud' and I play Cheryl for obvious reasons."
Gothy Kendoll, 21, Leicester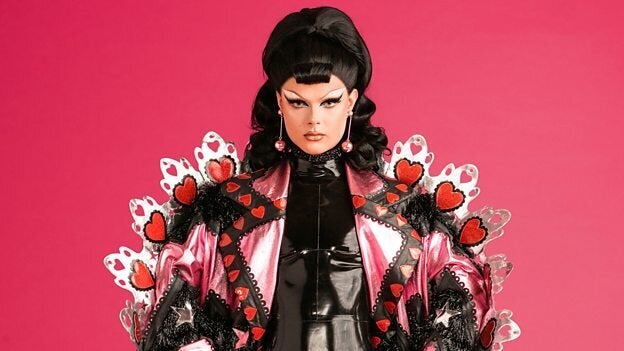 "My drag is dark, contemporary, striking and unique, and everything that is cool and fresh about UK drag now. The fact that my name is Gothy lets me bring in those darker elements; especially when it comes to wigs and makeup.
"My name comes from my friend who described me as a Ken doll but a gothy one because I used to be wear loads of black, have really black hair, but also be really tanned and wear loads of makeup!"
Vinegar Strokes, 35, London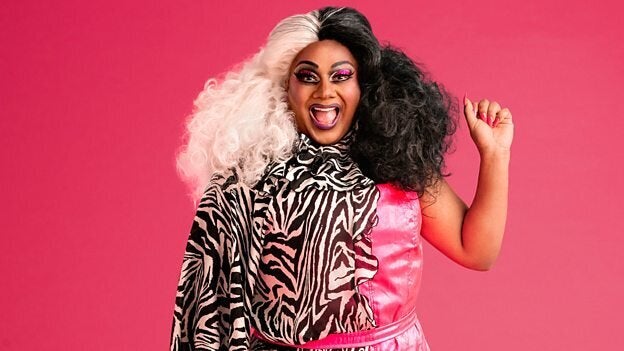 "I am a straight up comedy queen, I do stand-up comedy, I sing in my own particular style. I'm like Tina Turner meets Lizzo meets Kat Slater.
"I'm a working class girl and I like to put that in my act and celebrate that and wear my heart on my sleeve. It's really important to me because we live in an age where so many want to be something else and actually it's great to celebrate who you are."
Scaredy Kat, 20, Wiltshire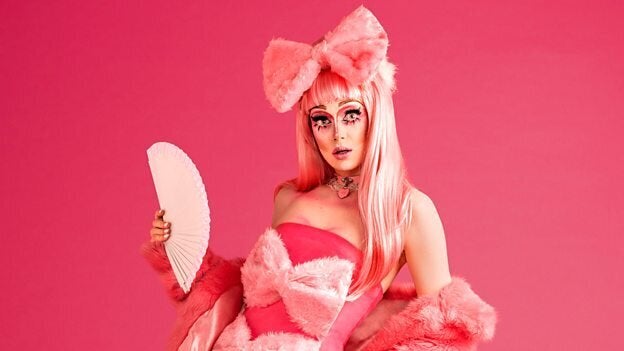 "I'd say my style of drag is probably very pink, very cute and very feline-esque. It's very camp, exciting, colourful and bold. Cute, pink and scared - like a nervous flamingo. I'm unique and another that makes me unique is that I'm the youngest queen ever on Drag Race.
"At the moment, I do a lot of drag alone in my house but I've made quite a lot of videos - music videos, lip-sync videos, arty stuff and pictures, creative things. I want to change that and I need to be on a stage in front of millions of people because the attention just has to be on me right now."
The Vivienne, 27, Liverpool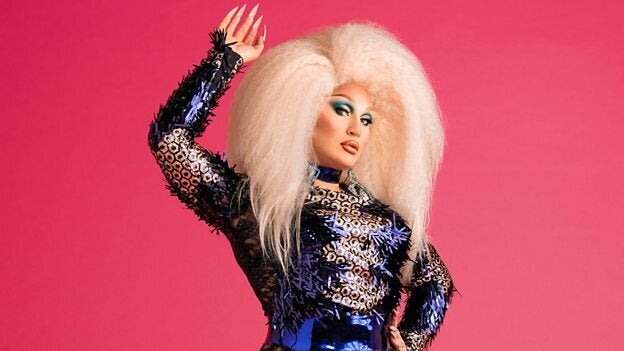 "My style is like a scouse wife who has come into money, she moved to LA and blew it all and then she's had to move back to Liverpool. I like to have a really fierce look, but I like to be hilarious on stage so I'm kind of an old school and the new school put together which I think works.
"Comedy is definitely my trump card. My favourite trick in drag is my vocal impersonations so I do everyone from Kim Woodburn, Cilla Black, Donald Trump - you name it, I'll do it - for the right price!"
What will the show look like?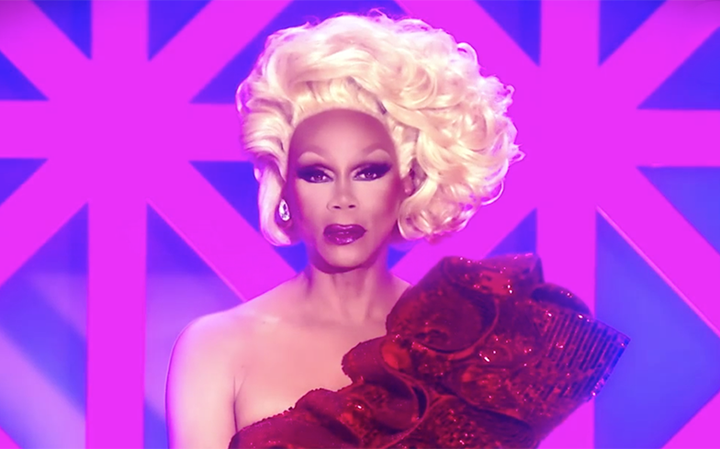 Fans got what seemed to be their very first look at Drag Race UK when Ru recorded a special message to appear in the final of Drag Race Thailand, where she does not serve as a judge.
In the video, Ru appeared in front of a pink and purple pattern that looked a lot like the shape on the Union Jack flag, suggesting she was on set at Drag Race UK.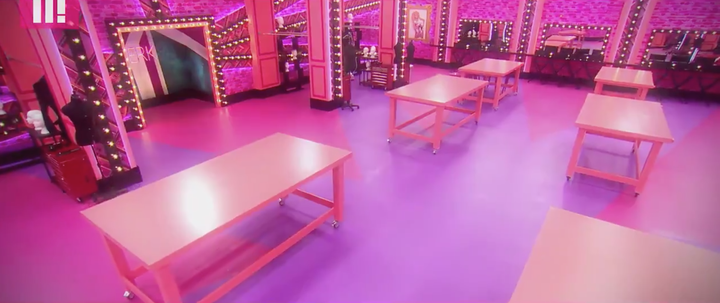 And then came a sneak peek at Ru's first walk down the runway, introducing judges Michelle Visage and Alan Carr and extra special guest judge Andrew Garfield.
It is choc-full of Brit-isms, including crumpet talk (obviously), the Royals and Michelle doing her very best Dick Van Dyke impression.
But our absolute fave moment is when Spider-Man star Andrew Garfield tells Ru he feels like he's in "gay heaven".
And Ru's response? Well, we'll let the clip below do the talking…
We've also seen the opening titles, which are... erm, exactly the same.
Any details on challenges and lip syncs?
Luckily for those who like surprises, not a huge amount has leaked about what the queens will be faced with in the competition.
However, it has been reported that the bottom two queens in the episode where Cheryl is a guest judge perform a lip sync to her song Call My Name.
There's also been claims guest judge Geri Horner will be "faced with a couple of wannabe acts and maybe a Spice Girls hit or two". Intriguing.
Will there be a Pit Crew?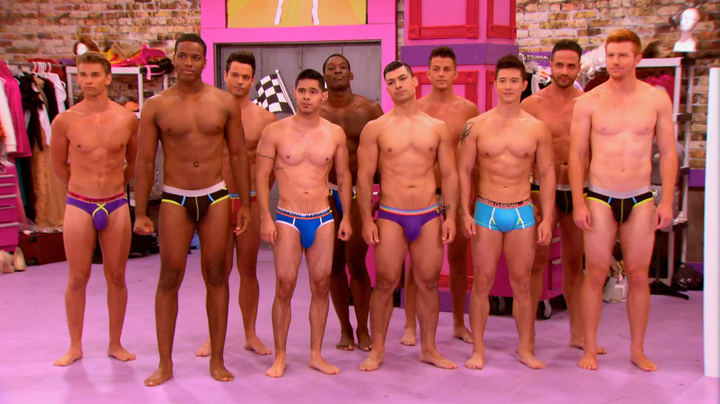 It is looking very much like the Pit Crew – Ru's army of half-naked male assistants – will also be making the leap over the Atlantic, but with a local bunch of men cast.
A casting call went out in January, seeking "fit and attractive males aged 18-35". However, the advert caused some controversy, with some commentators claiming it promoted body negativity.
Models were required to model in their underwear on the casting day and told "not to apply" if they were not "comfortable with" that, with the advert also stating that "all applicants must be over 6ft have no tattoos and have an athletic and toned physique".
In an opinion piece for Queerty, Daniel Villarreal called the show out for body shaming, noting: "Drag Race has long prided itself on displaying a diverse array of talented drag performers, but the show has yet to crown a big-bodied queen and its Pit Crew has long featured muscular, gym bunny, gogo boys types rather than the bears, twinks and average "boy next door" types who stan the show in droves."
What about product placement and prizes?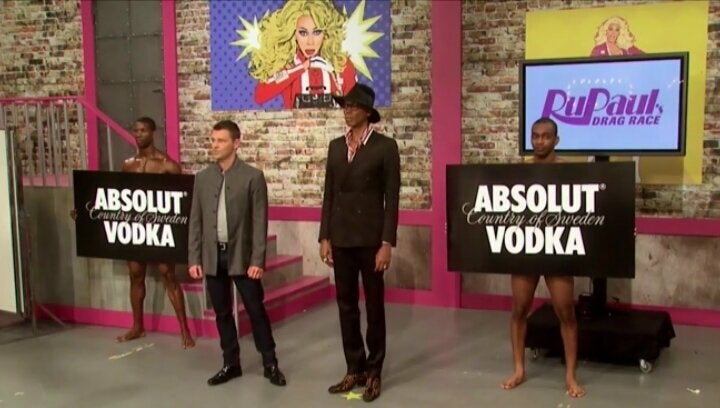 The US version of the show is famed for containing a shameless amount of product placement, with prizes for challenges provided by various retailers that get a massive plug. Ru frequently shouts out her own ranges of products, including books, albums and dolls, too.
However, the UK version is going to be hard-pushed to include anything, as product placement in BBC programmes is strictly prohibited under the terms of their agreement as a public service broadcaster.
Their editorial guidelines state: "All programmes made by the BBC or an independent producer for broadcast on BBC licence fee funded services must be free of product placement."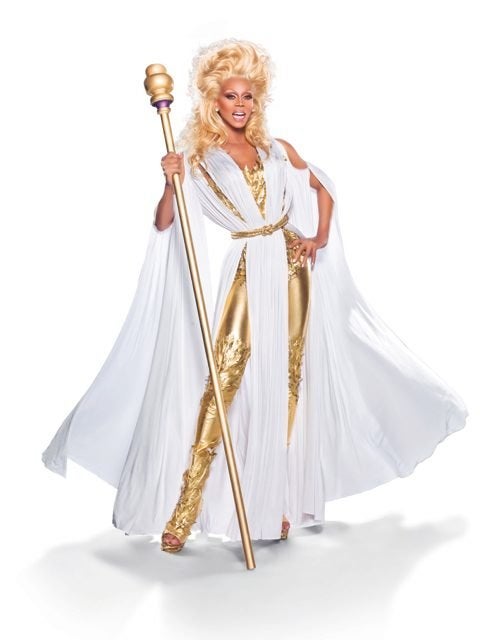 Life Lessons We've Learned From Drag Queens