Rupert Murdoch has reportedly compared the Brexit result to a "prison break" freeing the British people, and described it as "wonderful."
The media mogul is said to have commented on last weeks' referendum, which saw the country vote to leave the European Union, at the invitation-only Times CEO summit on Tuesday.
While there was no transcript of his remarks immediately available, Ed Conway, who is economics editor of Sky News, which is part owned by Murdoch's media empire and a columnist at wholly-owned The Times, tweeted some of them.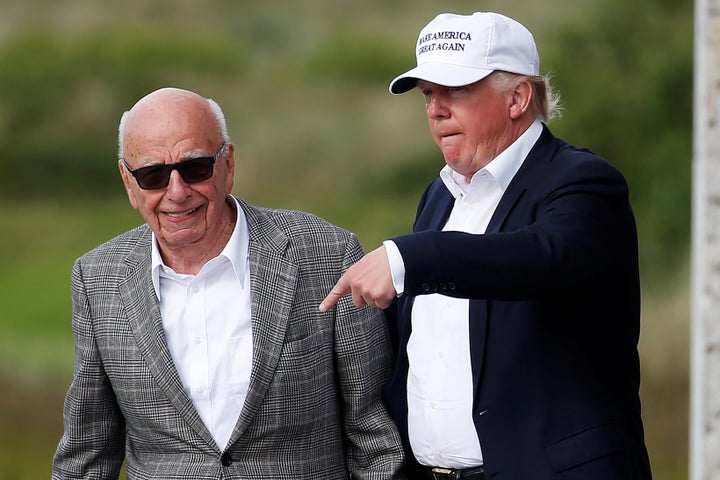 Of Brexit, the 85-year-old allegedly said: "I think it's wonderful", before adding: "We've got to decide in this country who we are. We made a momentous decision last Thurs… It's a bit like a prison break."
But he warned: "If [Boris] backtracks on serious things there'll be another bloody revolt. It's time for change. I just hope the right people give the right leadership."
Of the market crash which saw the pound drop to a level not seen since 1985, Murdoch allegedly chose to see the positive side of things, claiming the "[Falling pound] makes us more competitive. [Market falls] are fault of Remain campaign: Cameron/ Osborne's scorched earth policy."
Murdoch has always been open about his feelings towards the European Union.
"That's easy," replied Murdoch. "When I go into Downing Street they do what I say; when I go to Brussels they take no notice."
But editorially, Murdoch's titles have gone in opposite directions, with The Sun backing Leave, and The Times calling for Britain to Remain.
Murdoch's hopes for the next Prime Minister were also apparently revealed at the summit, via PR Jenny Halpern Prince.
Prince tweeted the media mogul speculated that if Michael Gove became leader he "will do a fine job of running the country."
She added that Murdoch described Hilary Clinton as "a cold fish" compared to her "scallywag" of a husband and described Republican Presidential hopeful Donald Trump as "a very able man".
Times technology and communications editor Nic Fildes echoed these remarks, before tweeting Murdoch had compared the Leave campaign to "Iceland (a team playing to win) vs England (overpaid players expected to be good.)"