Russian fighter jets have flown dangerously close to a US warship, "simulating an attack" the US Navy have said.
Photos released by the US Navy showed Russian Su-24 planes flying low near the USS Donald Cook, a guided missile destroyer.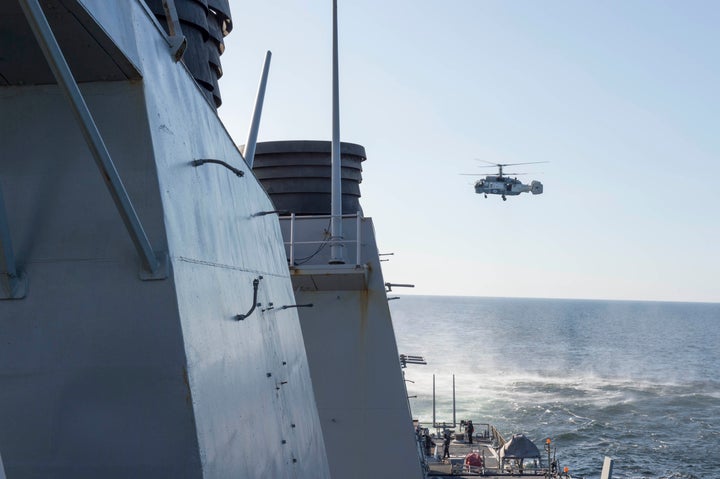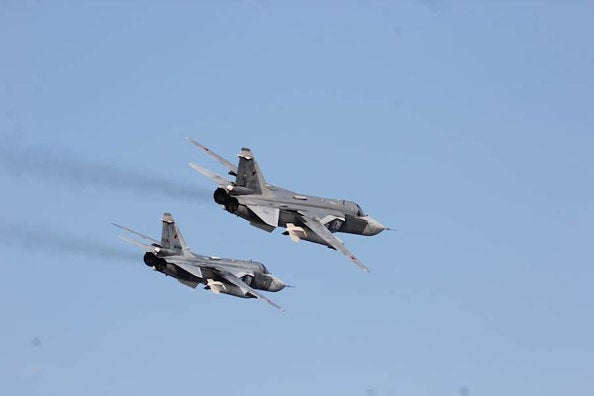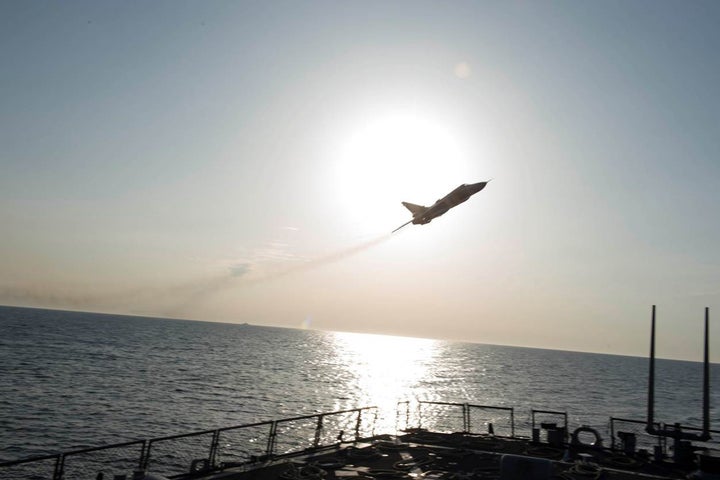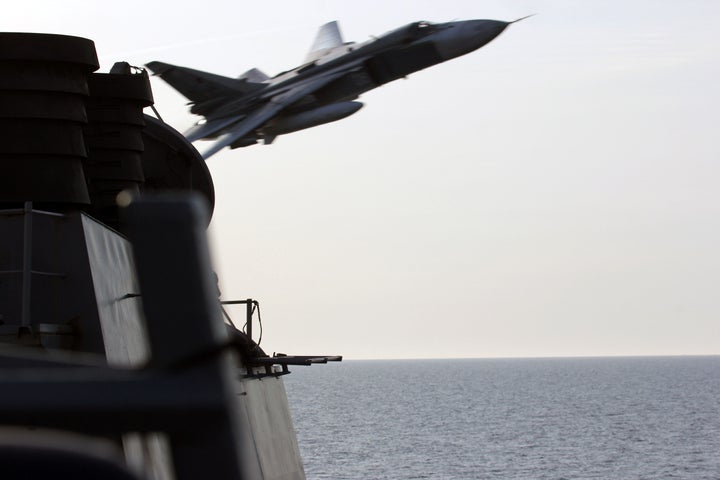 The incident happened several times over the course of Monday and Tuesday, while the destroyer was in international waters in the Baltic Sea.
The Russian aircrafts failed to respond to repeated safety advisories in both English and Russian, the US European Command stated.
It added: "USS Donald Cook's commanding officer deemed several of these maneuvers as unsafe and unprofessional.
"We have deep concerns about the unsafe and unprofessional Russian flight maneuvers.
"These actions have the potential to unnecessarily escalate tensions between countries, and could result in a miscalculation or accident that could cause serious injury or death."
White House press secretary, Josh Earnest, said the occurrence was "entirely inconsistent with the professional norms of militaries operating in proximity to each other in international waters and international airspace", The Guardian reports.
According to the US European Command's account, two Russian SU-24 jets made numerous, close-range and low altitude passes at approximately 3pm on April 11.
The following day a Russian KA-27 Helix helicopter circled several times at low altitude around the ship.
After 40 minutes, two Russian SU-24 jets made numerous close-range and low altitude passes, the US European Command stated.