A Russian passenger plane with 92 people aboard, including a well-known military band known as the Red Army Choir has crashed into the Black Sea on its way to Syria.
The Tu-154, which belonged to the Defence Ministry, crashed on Sunday, minutes after takeoff from the resort city of Sochi.
It was taking the Alexandrov Ensemble to a concert at the Russian air base in Syria.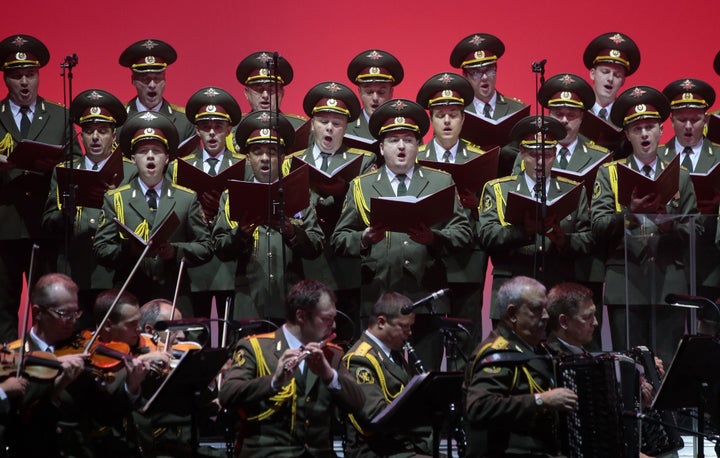 A Russian official says the crash could have been caused by a technical malfunction or a crew error, but he believes it could not have been terrorism because the plane was operated by the military.
Viktor Ozerov, head of the defence affairs committee at the upper house of Russian parliament, says in remarks carried by the state news agency RIA Novosti that he "totally excludes" terrorism as a possible cause of the crash.
However, some experts contested Ozerov's claim, saying the crew's failure to report a malfunction pointed at a possible terror attack.
"Possible malfunctions ... certainly wouldn't have prevented the crew from reporting them," Vitaly Andreyev, a former senior Russian air traffic controller, told the channel, adding that it points at an "external impact."
A total of 84 passengers and eight crew members were on board the plane when it dropped off of radars minutes after taking off in good weather.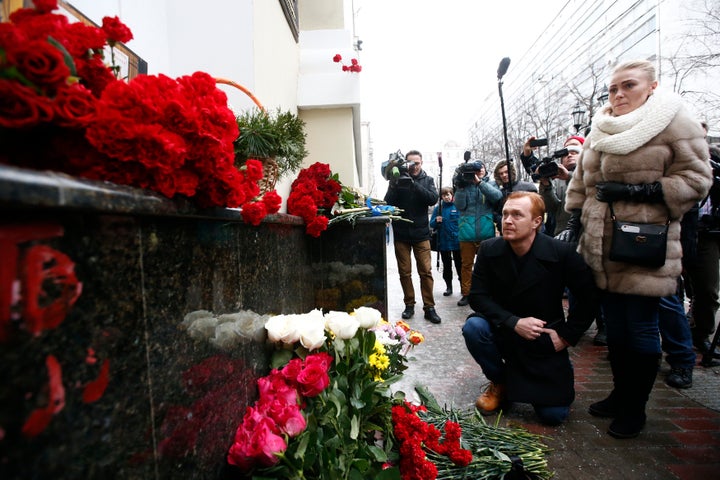 Emergency services found fragments less than one mile from shore at a depth of 50 to 70 meters The cause of the crash wasn't immediately known.
Rescuers already have found ten bodies and personal documents belonging to some of those on board. There was no word of survivors.
Nine Russian journalists, including a TV crew from Channel One, were also among the passengers. The plane was headed to the Hemeimeem air base in Syria's coastal province of Latakia.
Defence Minister Sergei Shoigu was personally coordinating the rescue efforts, and President Vladimir Putin has received official reports on the incident.
The Tu-154 is a Soviet-built three-engine airliner designed in the late 1960s. More than 1,000 have been built, and they have been used extensively by carriers in Russia and worldwide.
In recent years, Russian airlines have replaced their Tu-154s with more modern planes, but the military and some other government agencies in Russia have continued to use them.
Popular in the Community