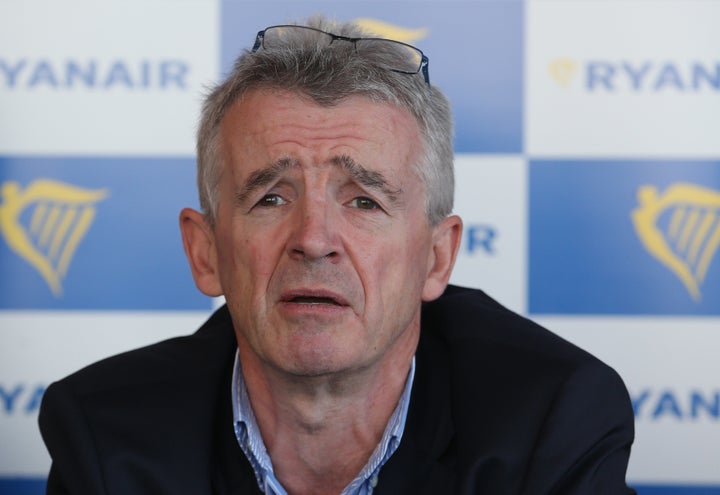 The airline boss is entitled to the equivalent of a year's salary based on the company's performance, but a pilot scheduling mix-up in 2017 led to major disruption.
Thousands of flights were cancelled and a subsequent labour dispute and threatened strikes forced O'Leary to make a a dramatic U-turn and offer to recognise pilots' unions for the first time in Ryanair's history.
O'Leary's decision to forgo his bonus is detailed in his company's annual report, which also reveals he does not receive "pension contributions or other benefits which is in keeping with the low-cost ethos of the airline".
But 2018 isn't shaping up to be much better than last year - the airline has warned of job losses for more than 100 pilots and 200 cabin crew as it revealed plans to cut its Dublin-based aircraft fleet by 20%, blaming recent pilot strike action.
The carrier said it had issued 90-day notices to the affected staff and will now begin consultations on redundancy.
It is cutting its Irish fleet from 30 to around 24 for the winter and instead doubling its Polish fleet to more than 10, partly as a result of recent strikes by Irish pilots, which it claims hit bookings and consumer confidence in its services.
As well as the pilot strikes, Ryanair is battling disruption caused by air traffic control walk-outs in Europe and filed a complaint on Tuesday to the European Commission against France over the issue, alongside British Airways owner IAG, easyJet and Wizz Air.
Ryanair operates a fleet of more than 450 aircraft from 87 bases across Europe.