Ryanair has been rated the worst firm for customer service out of 100 British brands according to new Which research.
The consumer watchdog asked 4,000 members to rank the worst brands with the budget airline coming out on top due to unhelpful staff and bad handling of customer complaints.
When asked to describe the airline with a choice of words, most opted for greedy, sneaky, arrogant, and one customer even said: "Ryanair seem to make things deliberately difficult in order to make more money out of their customers."
They managed a paltry customer service score of 45% with the lowest rating of one star in all categories. The other lowest ranking businesses were Scottish Power (46% rating), BT (52%), TalkTalk (53%) and Virgin Media (54%).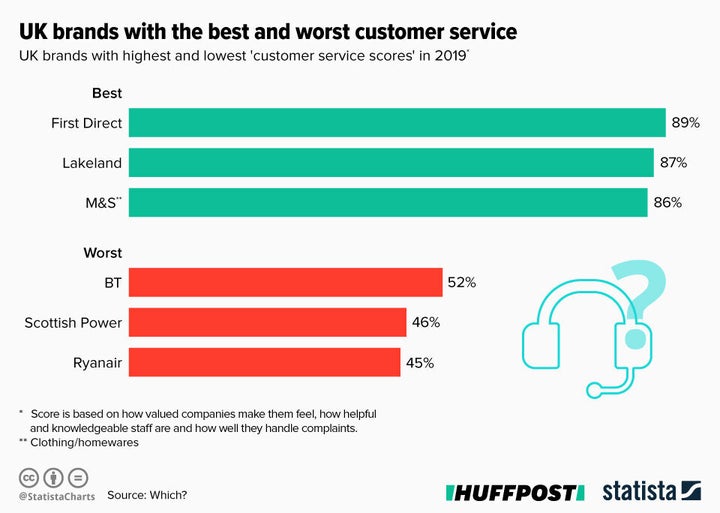 The UK's other most well-known budget airline, EasyJet, did marginally better with a score of 68% customer service score.
The brand that came out top was online bank First Direct (89%), with two thirds of customers giving it the highest rating possible for the staff, with one customer telling Which it is "the human touch" that sets it apart.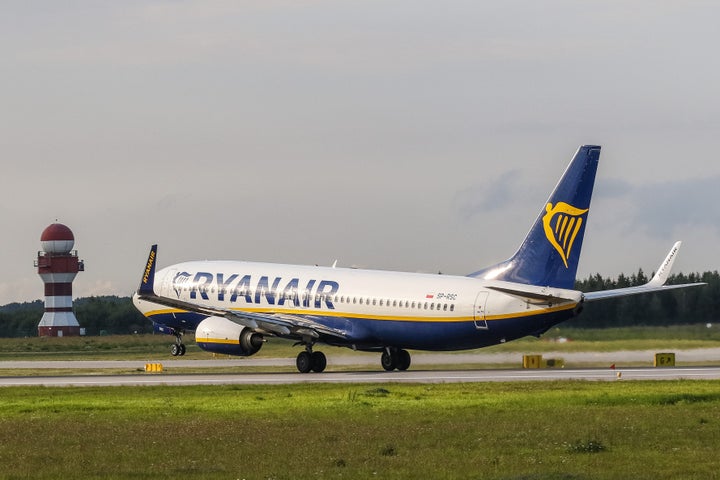 High street retailer Lakeland came second with 87% satisfaction (and most customers associating the world 'helpful' with the brand). It was followed by M&S (86%), Waitrose (85%) and Waterstones (85%).
Other companies that seem to have made customer service a top priority include Clarks Shoes (82%), Next (81%) and John Lewis (80%).
Meanwhile, the double whammy of great customer service and convenience meant high scores for Ocado (83%) and Amazon (80%).
Shoppers also rated the staff at Aldi (81%) highly for helpfulness but Lidl (71%) struggled, with only two out of five stars for making its customers feel valued.
Sports Direct (58%), on the other hand, was rated as the worst retailer for customer service. Customers told Which that the sporting apparel shop did not make them feel valued, earning it the lowest rating of one star in this category.
Harry Rose, editor of Which Magazine, said: "While it's good to see some familiar everyday brands flying the flag for great customer service, people spend a lot of money with their utility providers and on flights, so it's disappointing to see some woeful performance across the board in those sectors.
"The best way to send a clear message to businesses about the importance of customer service is to spend your hard-earned cash with brands that make it a top priority – and don't hesitate to complain if you feel you've been treated poorly."