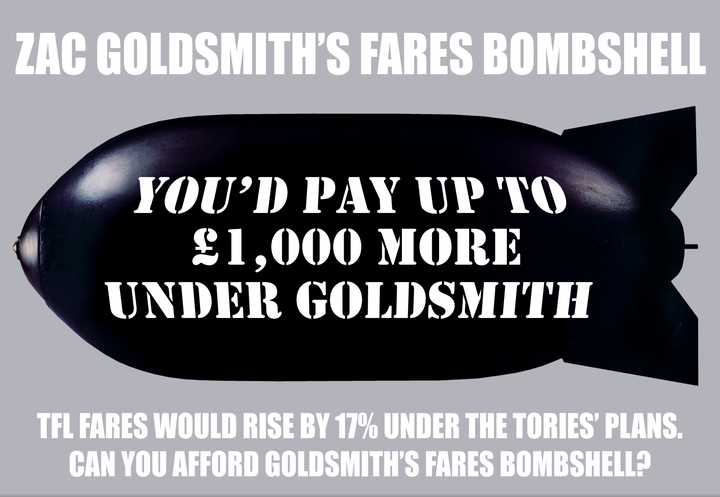 Sadiq Khan is today claiming his rival for London Mayor is preparing a £1,000 "fares bombshell" for the capital's commuters.
The Tooting MP is accusing Tory candidate Zac Goldsmith of backing plans which would see tube fares go up by more than 16 per cent in the the next four years.
That could see a Zone 6 commuter paying an addition £1,095.75 over the next four years - while a Zone 1 commuter would be hit with a £600.97 rise.
Whereas Goldsmith plans to keep fares rising above inflation, Khan is proposing to plans to freeze ticket prices in the capital for four years – a plan which the Tories say would leave Transport for London's finances with a £1.9billion black hole.
But the Labour candidate's team insist his plans will cost much less, and the £1.9billion figure is based on incorrect assumptions.
Later today, Khan is expected to say on his official Facebook page: "Fed up with the cost of commuting? Well under Zac Goldsmith it's set to get MUCH worse.
"Zac Goldsmith plans to increase the cost of fares by 17 per cent over the next four years. His fares bombshell will cost many Londoners more than £1,000 more.
"Londoners can't afford Zac Goldsmith's fares bombshell.
"I will freeze fares for Londoners for four years – you won't pay a penny more in 2020 than you do now.
"TfL is a vast organisation, and does many things well. But it is also inefficient and flabby – spending hundreds of millions of pounds each year on agency and consultancy fees, failing to implement shared procurement, and allocating public money to Boris Johnson's vanity schemes, such as the cable car.
"So I'll tackle all the inefficiencies in TfL to ensure we can afford to freeze all transport fares for four years.
"The choice at this election on 5 May is crystal clear – a fares freeze under Labour or yet more hikes under the Tories."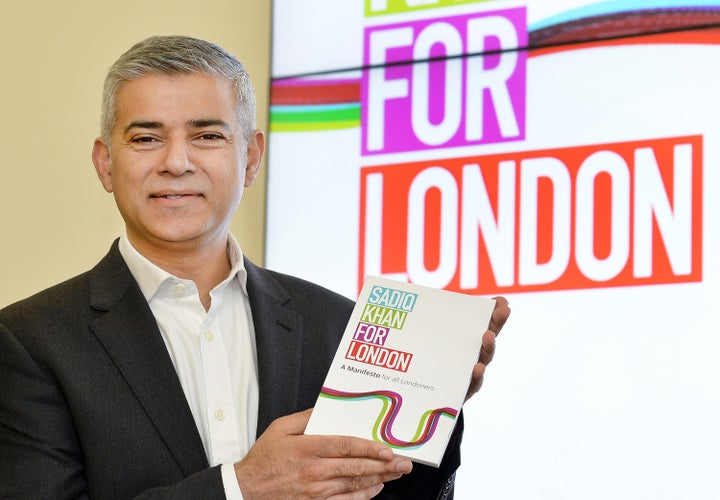 The £1.9billion figure is based on fares rising at one per cent above inflation and revenue from additional tube passengers and Crossrail users.
Yesterday, TFL published its latest business plan, which Goldsmith claimed proved the financial black hole.
He said: "These new figures from TfL are conclusive proof that Sadiq Khan's experimental policies would leave London's transport system with a £1.9 billion black hole.
"It would decimate investment and make Crossrail 2 impossible or hit Londoners in their pockets with council tax rises.
"London's economy is too important to risk the extra overcrowding and longer waits that would come from the Khan - Corbyn experiment in City Hall."
However, the business plan covers the next five years – not the four set out in Khan's fare freeze.
Additionally, London's Transport Commissioner Mike Brown acknowledged in February that the projections used to reach the calculations in the plan were based on variable factors.
Addressing the Greater London Authority he said: "The inflation assumptions, as I say, are made by a series of inputs a given moment in time bit of course, as we can change the publication of our business plan and as we review forecasts, the combination of the basket of forecasters including GLA economics people, we will obviously have a look at that."