Sainsbury's has dedicated its Christmas advert to raising money for Great Ormond Street Hospital as the retail giant attempts to take the festive crown from long-time rival John Lewis.
The supermarket's effort, a stop-start animation chronicling one man's cunning plan to be everywhere this Christmas, will be shown in full on Monday evening.
There's a hint of star quality to the ad, as Late Show star James Corden sings vocals for the film.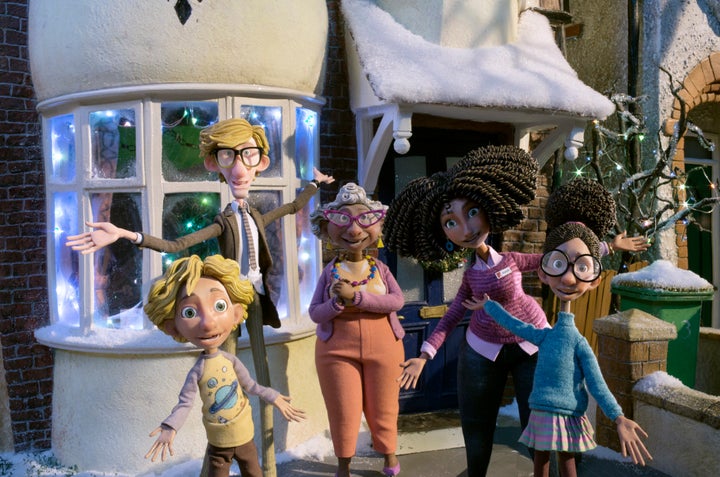 But this year, initial reaction was mixed.
The three-minute film opens with Dave in the animated town of Bisby, where he is slightly overwhelmed by the busy Christmas season.
One night when he returns home late, he finds his children fast asleep in bed, only to spot a gingerbread man decorated to look just like him.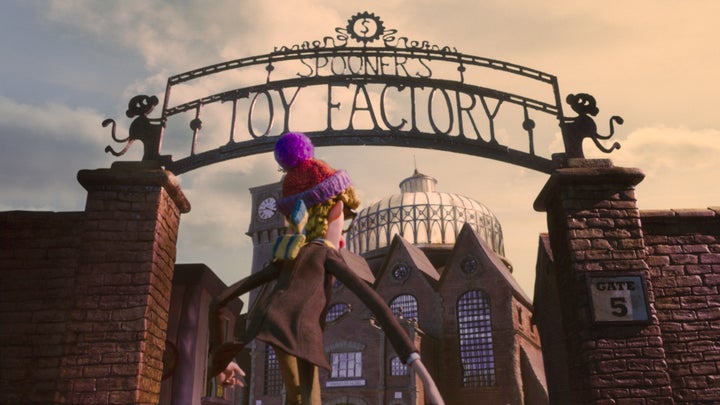 He has a brainwave - and goes to the toy factory he works at to create a series of replica versions of himself in all shapes and sizes – tapping monkeys, nodding dogs, toy planes and dancing robots.
By sending them to all the places he should be, he manages to make it home in time to be with his family and join in their much-loved Christmas celebrations.
7 Amazing Things To Know About The Sainsbury's Christmas Advert
1. The intricate sets and puppets took 16 weeks to build.
2. There are 26 characters in total, with over 1,000 separate puppet faces created for all the characters.
3. Approximately 10-12 frames were captured per hour of filming in the studio, which is half a second of final footage.
4. It took 420 hours to film the stop frame portion of the film in the studio, and then eight weeks in post production to be edited to perfection.
5. Over 180 people worked on the production, from conception through to final film.
6. This is the first time full colour 3D printed faces have ever been used in animation production in the UK.
7. All the puppets were built by Mackinnon and Saunders in Manchester, and the sets by Clockwork Frog in Stockport. The stop motion sequences were filmed at Malcolm Ryan Studios in London.
The advert features same sex parents, an interracial family and a single father, winning praise for "reflecting modern British families".
Matt Horwood spokesperson for Stonewall, an LGBT rights charity, said: "Advertising should reflect modern Britain, and this certainly includes accurate and diverse representation of lesbian, gay, bi and trans people.
"When brands choose to include LGBT people in advertising, without tokenism or stereotyping, it sends a strong message of support and encourages others to follow suit."
"For the families of patients at Great Ormond Street Hospital who are unable to go home at Christmas, this is particularly true.
"More than half of the patients at Great Ormond Street Hospital live outside of London, and many are hours away from home.
"Thank you to Sainsbury's and everyone who supports us through this initiative.
"The money raised will enable us to help more families be together when they really need to be, by providing dedicated accommodation close to the hospital.
"This is a vital resource, enabling parents and carers to be at their child's bedside within minutes, at whatever time of the day and night."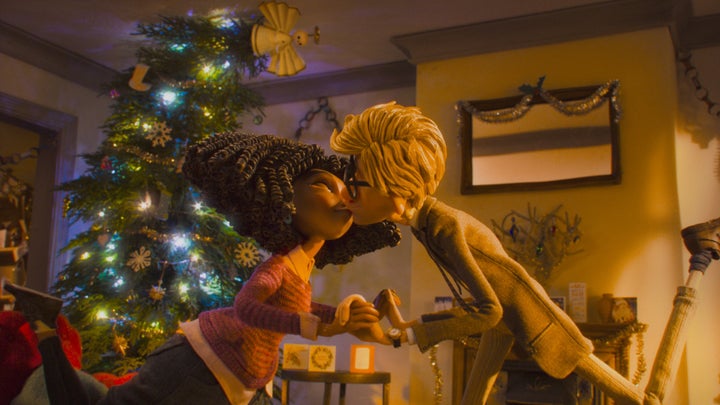 Sainsbury's Sarah Kilmartin said: "Supporting Great Ormond Street Hospital Children's Charity felt like a very natural extension of this as we know that the families at the hospital face more difficulties than most to spend time together as a family, at Christmas and all year round."
John Lewis released its Christmas advert on Thursday, just one day after the election of Donald Trump.
The timing prompted pleas from viewers for the firm to distract from a 2016 marred by Brexit, Trump and a wave of celebrity deaths.
Have your say...
Related