Sainsbury's is investing £10 million to reduce the nation's food waste over the next five years, its CEO has revealed, taking on a problem that will "never go away".
Mike Coupe told the Huffington Post UK that "ethics and morality is a big issue" and that Sainsbury's was trying to "change the behaviour" of its customers when it comes to food waste.
The UK's food waste - 70% of which comes from households - is a major concern for its shoppers, Coupe said in the video above. We throw away the equivalent of six meals a week, most of which could have been eaten.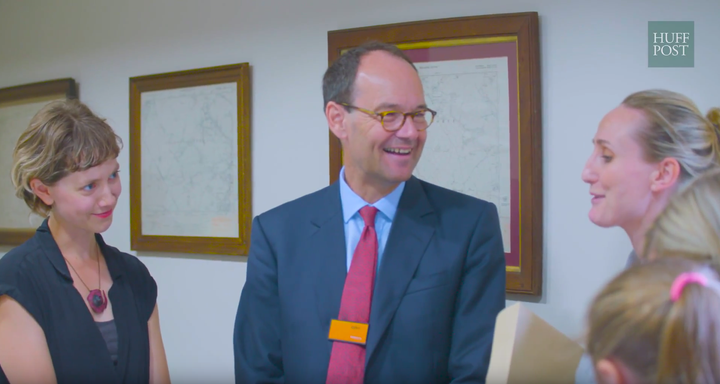 Among the supermarket's efforts are a one-year experiment in the town of Swadlincote in Derbyshire, where it is helping residents to try to halve their 29 tonnes of weekly food waste - and save money - with tricks, tips and new technology.
Wasting perfectly edible food costs the average family £700 a year, according to sustainability charity Wrap - mainly because we cook or prepare too much or we don't use it in time.
"Food waste has risen in prominence over a number of years, and customers are more and more concerned about first of all the kinds of waste that they make, the kind of food that they throw away, but also how they recycle things like packaging," Coupe said.
"The average family in the UK wastes around £700 worth of food a year, so it clearly is a significant opportunity to improve things and to help customers save that money."
Sainsbury's picked Swadlincote as a test location for one year-long food waste experiment, after 200 towns applied. Families are given advice from nutritionists and use tech like Olio, an app that lets people share food they don't want, and Winnow, which weighs food you are putting in the bin to calculate how much money you are wasting.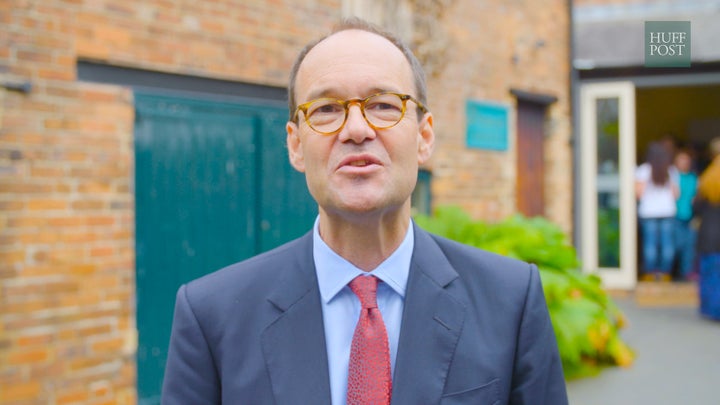 Coupe said it was important to business to show Sainsbury's was also aiming to cut down its own food waste.
Sainsbury's won't release the amount of food waste it creates, but Wrap estimates supermarkets combined are responsible for 2% of the UK's food waste: 200,000 tonnes over the course of a year.
"Ethics and morality is a big issue," Coupe told HuffPost UK. "There's definitely things that our customers will talk to us about that they think are very important.
"It's very important that our customers trust us, and behind that is lots of work to make sure that our supply chains are managed in the way that customers would expect us to manage that we understand where the products that we sell come from, and those supply chains are subject to the kinds of scrutiny that enables us to justify the kind of decisions that we make."
The foods people in Britain waste most are fresh vegetables and salad, drink, fruit, and bakery items such as bread and cakes, according to Wrap.
"The problem will never go away," said Coupe, explaining that its project would continue beyond the initial five-year investment. "There will always be some waste in any food chain."
"We'll continue to challenge ourselves to do different and better things to reduce that waste in the medium to long term. We're already working with 44 different partners on how we might take [the Swadlincote schemes] out to the rest of the country.
"What we're trying to do is learn about which ones work best, which ones are simplest to implement, and which ones are likely to change people's behaviour."