The Samsung Galaxy Note 7 has finally been unveiled and after a brief time desperately trying not to break it (more commonly known as a hands-on review) we've already come to the conclusion that if there was ever a phone to lure you away from Apple's iPhone 6s or its Android rivals, this could be it.
The Galaxy S7 edge we reviewed earlier this year was truly excellent, it set the bar for both hardware design and execution.
So what about the Note 7? If our first impressions are anything to go on Samsung have made its most compelling argument to date for owning a large-screen smartphone.
The design of the Note 7 is impeccable
For starters there's how the Note 7 actually looks and feels in the hand. It should be noted that this is a 5.5-inch smartphone which definitely places it in the unpleasantly named "phablet" category.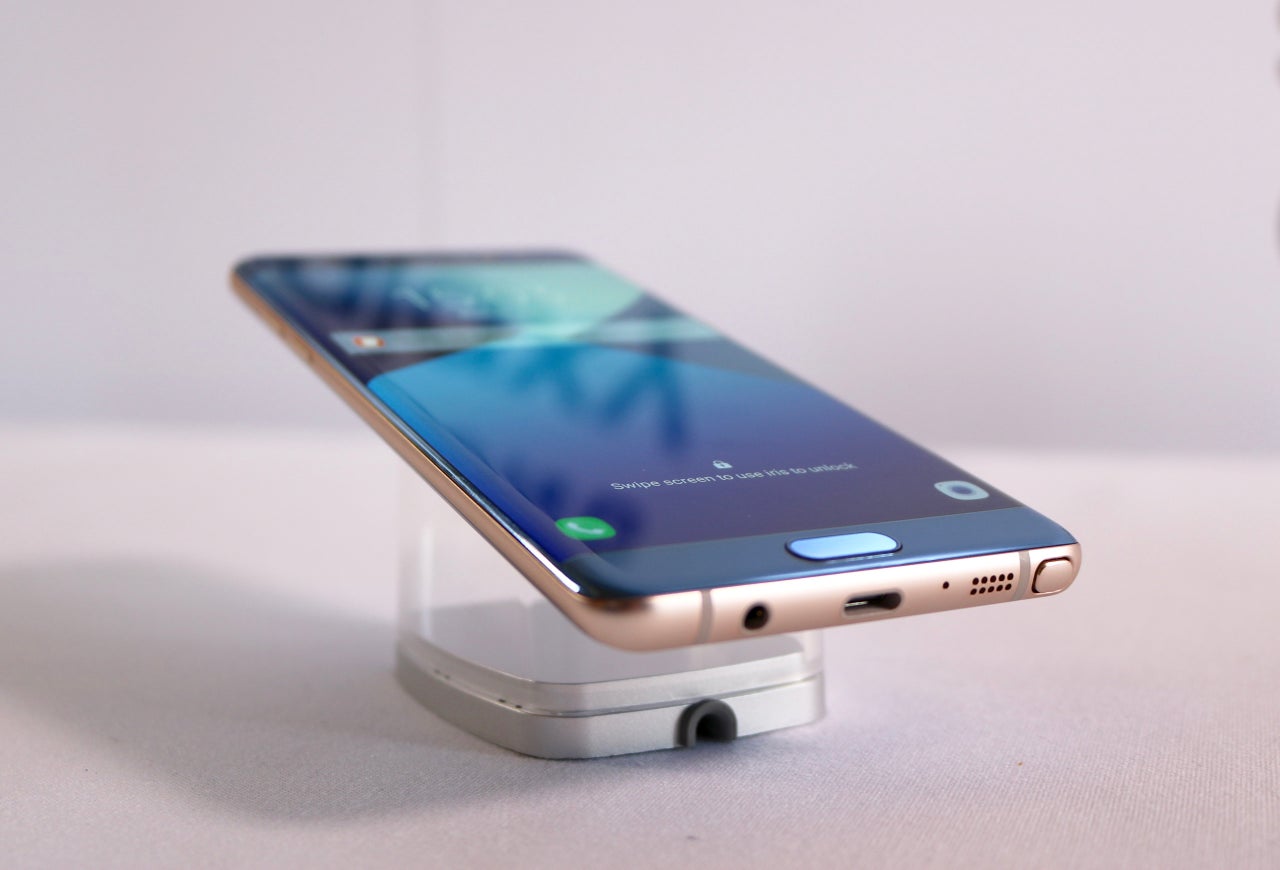 Despite this unfortunate accolade it is not a smartphone that feels unwieldily. Samsung have perfected their design language with the Note 7. The result of which is the gently curved design on the front and the back, meeting in the middle where the phone's metallic frame wraps around.
It's a testament to the build quality of the Note 7 that when these edges meet there's not a sharp edge in sight. Instead the phone's differing materials seemingly blend into one, pebble-like design that feels incredibly natural to hold.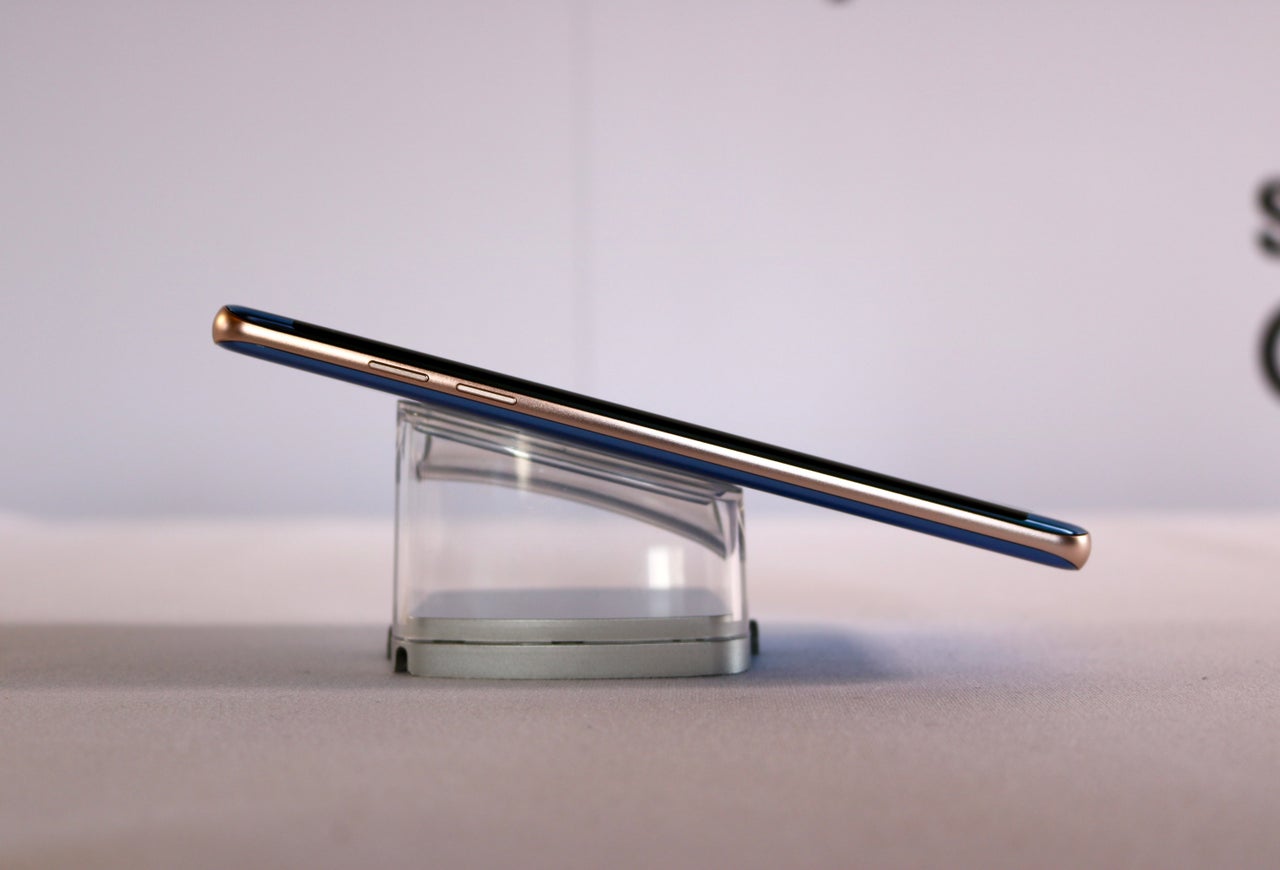 We're not going to pretend that covering a phone in glass won't make it a drop risk, it will. The problem is that you'll never want to put a case on it.
Samsung's offering the Note 7 in three colours: Blue Coral, Black Onyx and Silver Titanium. Blue Coral is a blue/gold blend that remarkably really works. Meanwhile Black Onyx is every bit the executive workhorse.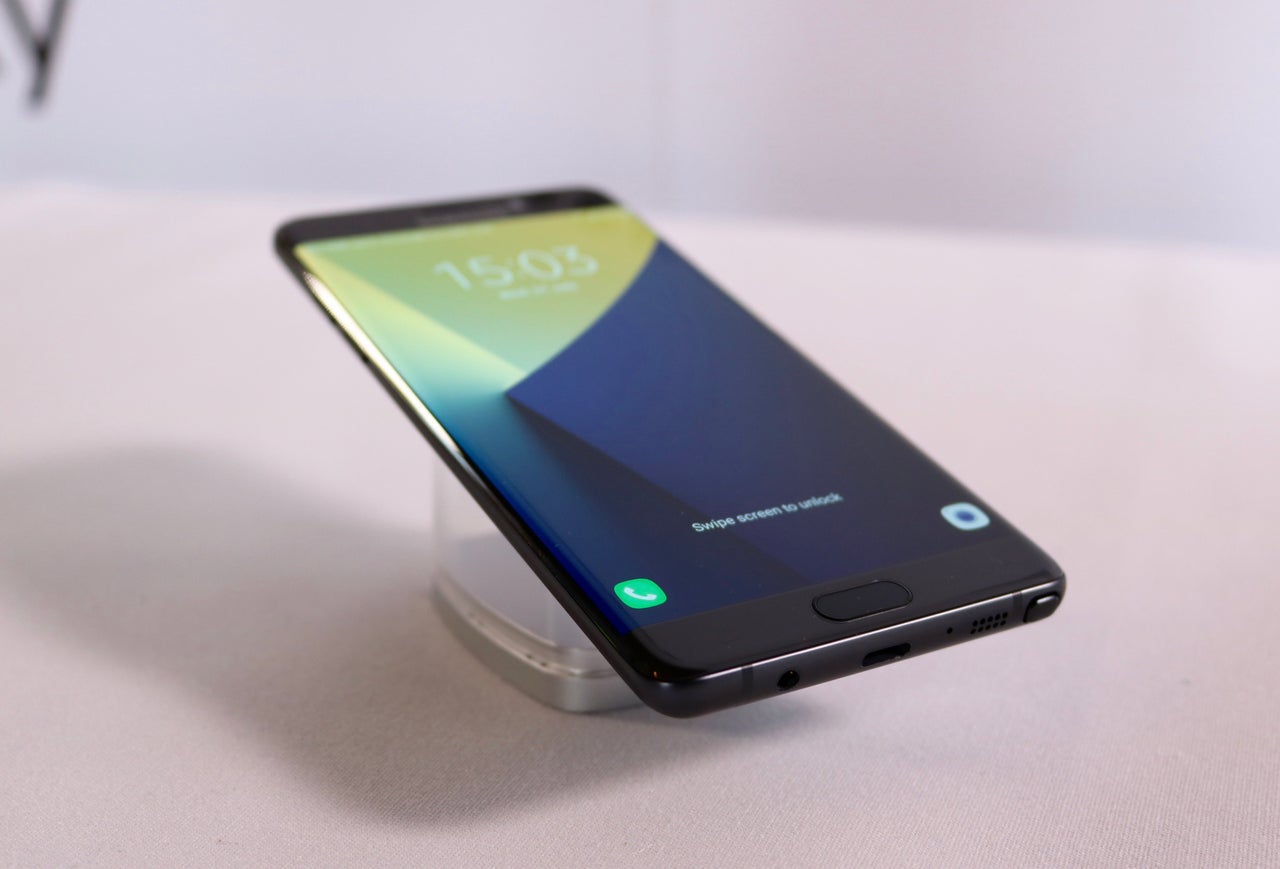 A melting pot for Samsung's best features
The Note 7 is an extremely premium device, and as such it'll come with a suitably premium price tag.
What you get in return though is a smartphone that's essentially a tick list of every feature you could possibly want on a smartphone:
Fast-charging

IP68 Water-Resistant

Wireless charging

Fingerprint Sensor

USB-C

Removable storage

Iris Scanner
While it's likely you'll have seen some of these features before, it's highly unlikely that you'll have seen all of them crammed into one smartphone.
Particular highlights include the Iris Scanner: A new infrared camera on the front of the phone that will allow you to unlock your phone simply by staring at the screen.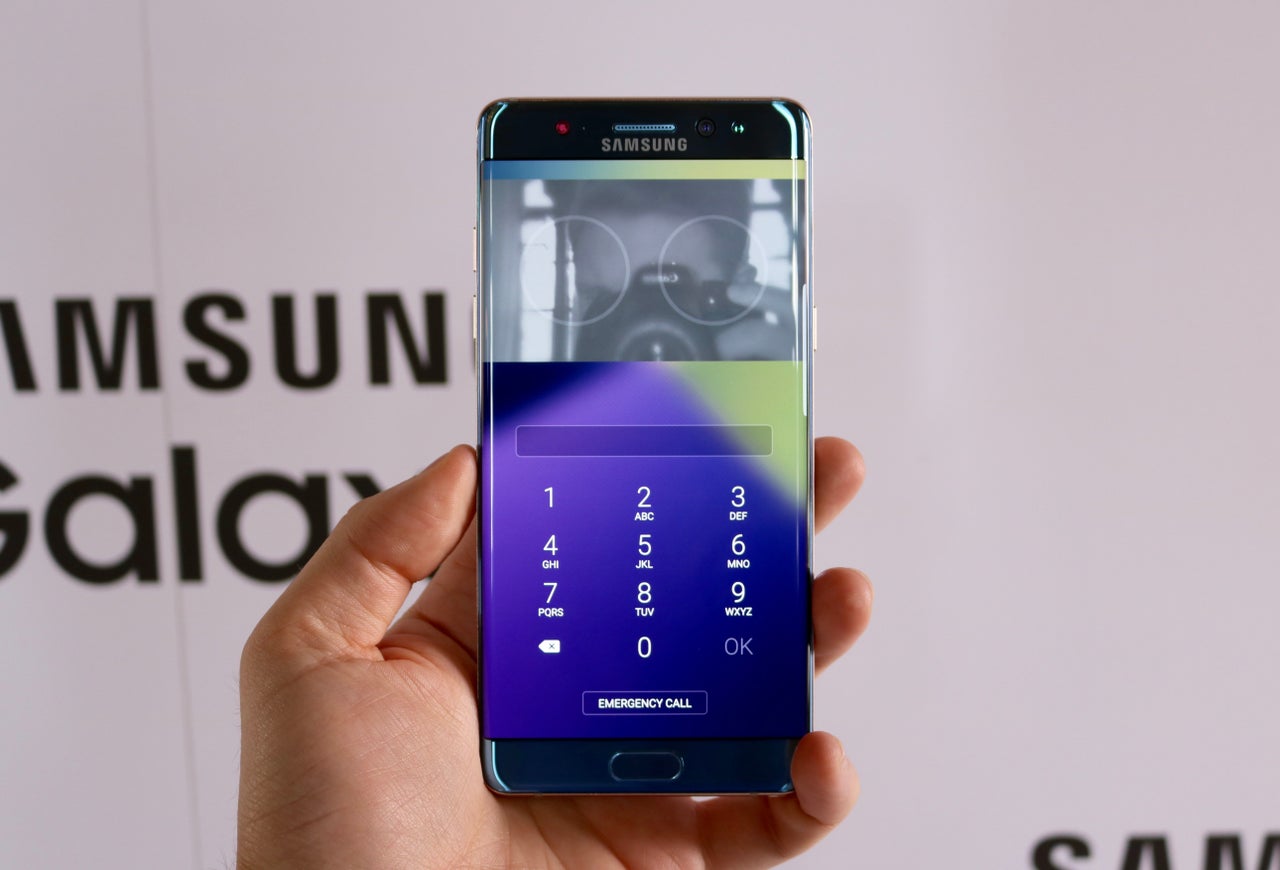 Samsung has been known to implement new technologies that simply aren't ready before, but in this instance if setup properly, the Iris Scanner seems to be actually quicker than the phone's own fingerprint sensor.
We'll need to check this during normal everyday usage first of course.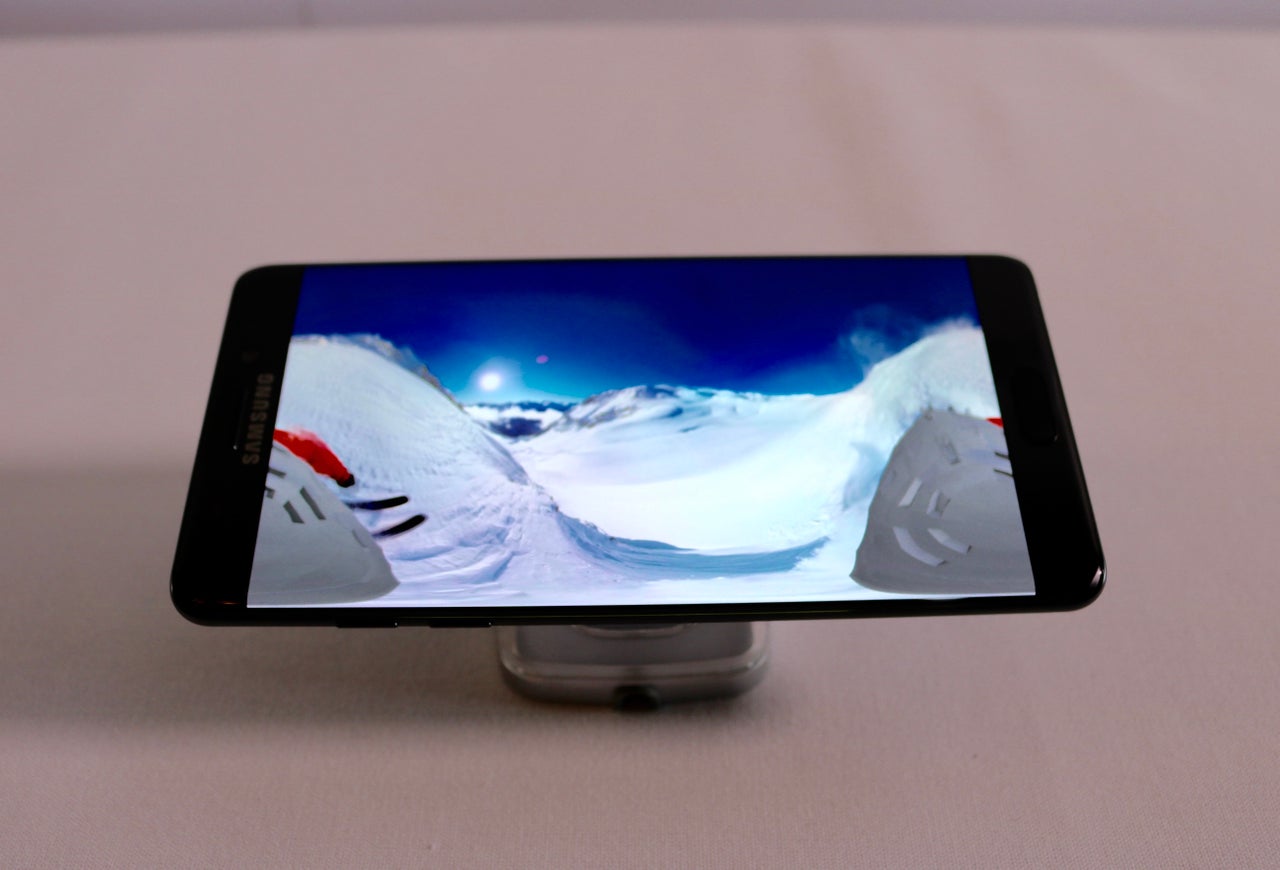 The next major addition is HDR. This is High Dynamic Range, it's a technology that has only just started arriving on 4K televisions and it offers a huge range of improvements across contrast, colour and brightness.
That means deeper blacks, more clearly defined whites and a more accurate colour representation on the screen.
Remarkably, Samsung has gone one step further and placed it on a smartphone, the Note 7's 5.5-inch 2560x1440 Super AMOLED display to be precise.
HDR content is going to be difficult to find, indeed its only just started arriving on some Netflix content and will be making an appearance in a very limited number of Xbox One titles. That said, this is future proofing in the extreme.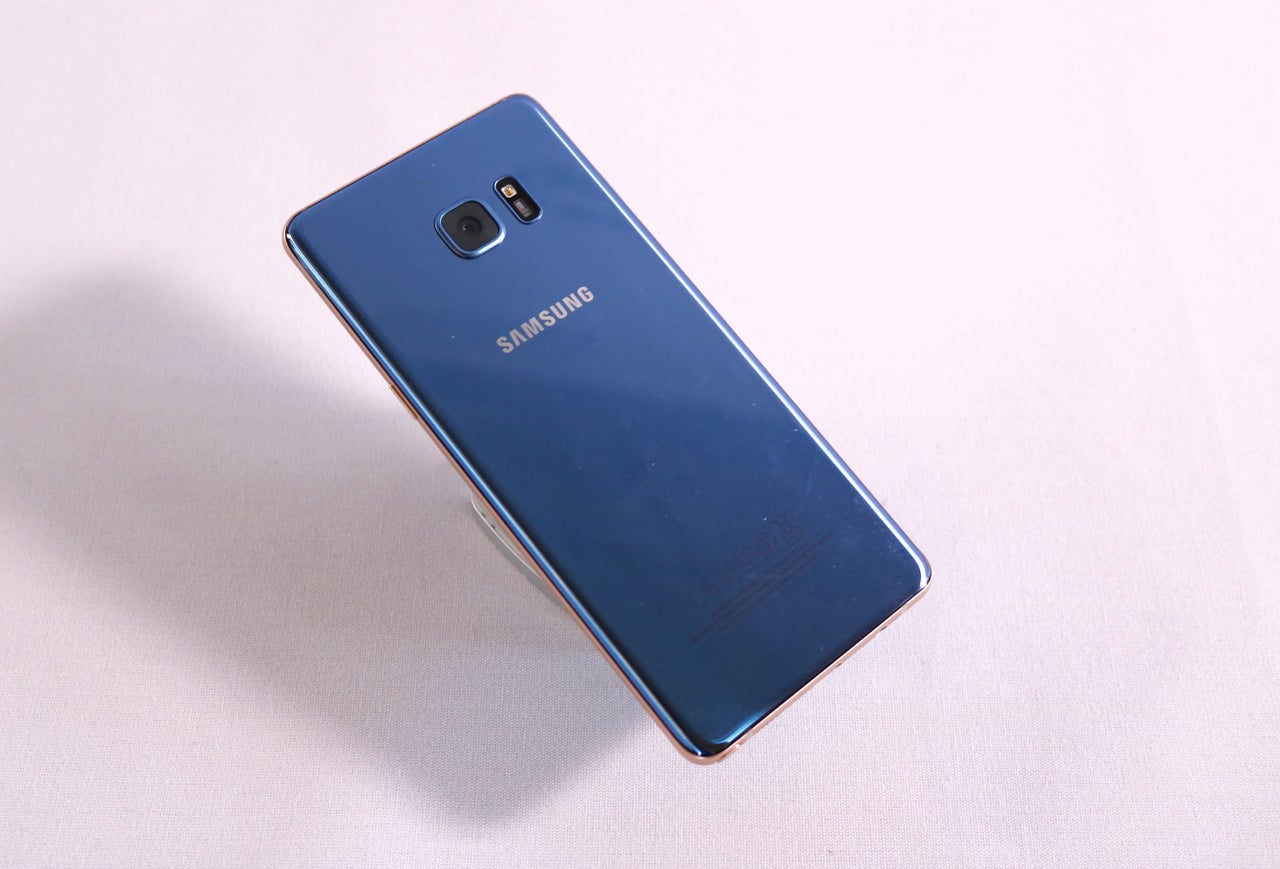 On the back you'll find a Dual Pixel 12MP OIS camera which looks remarkably similar to the one features on the current Galaxy S7 edge.
We've yet to confirm but if true this will be good news indeed - the S7 edge's camera was an autofocus master that was able to take incredible low-light images at speed.
The Note 7's stylus still hasn't convinced us we need one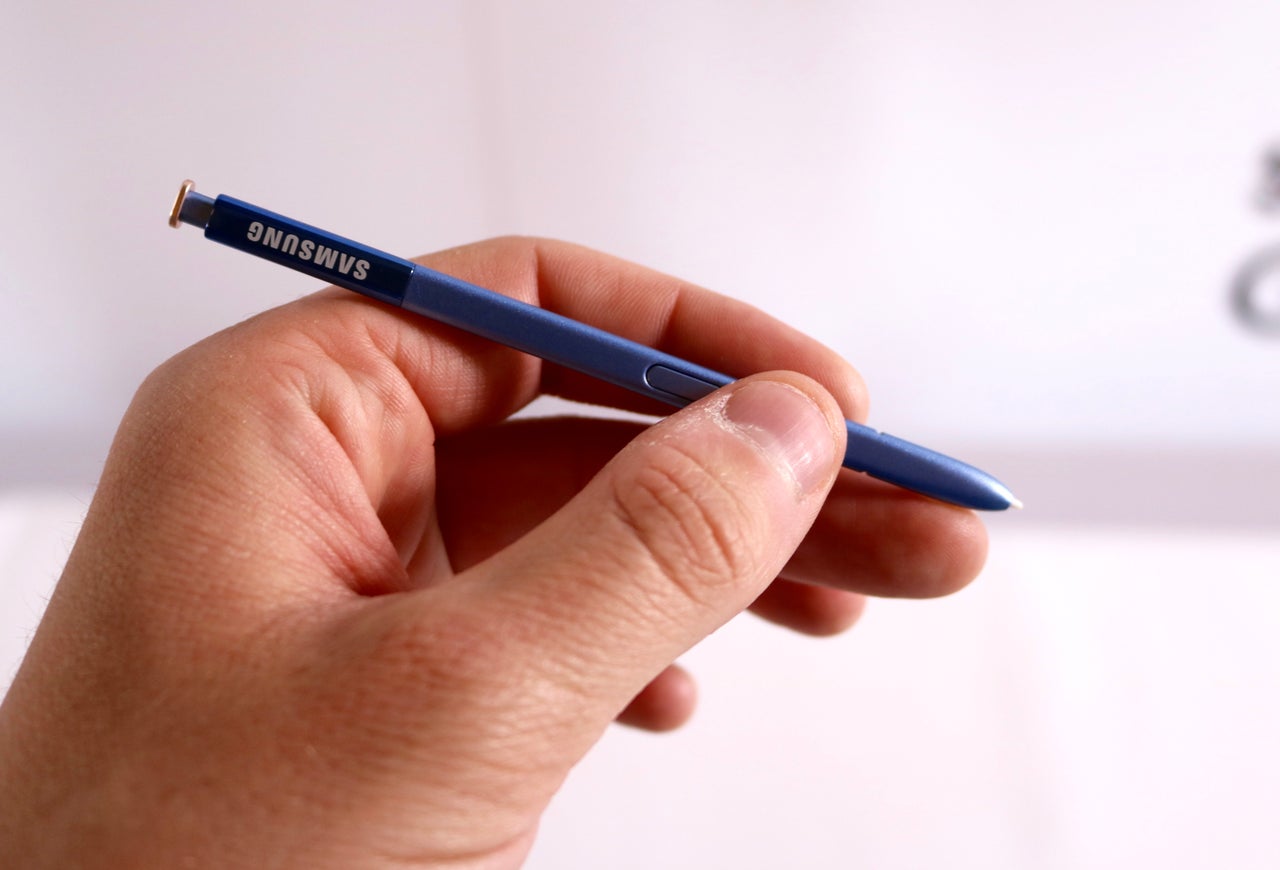 Remarkably, the Note 7's supposedly biggest feature is actually the one we're still not entirely sure about.
It's certainly nice to have the option of using the S Pen, and indeed if you're a person who loves jotting things down you may well have some use for it. It's just with a phone this size, there's very little you can really do aside from shopping lists, small doodles and editing photos.
It also suffers from some odd feature additions, in this case the biggest culprit is a new feature which allows you to translate copy by hovering the S Pen over the selected text. It's clever, but ultimately just feels like a gimmick.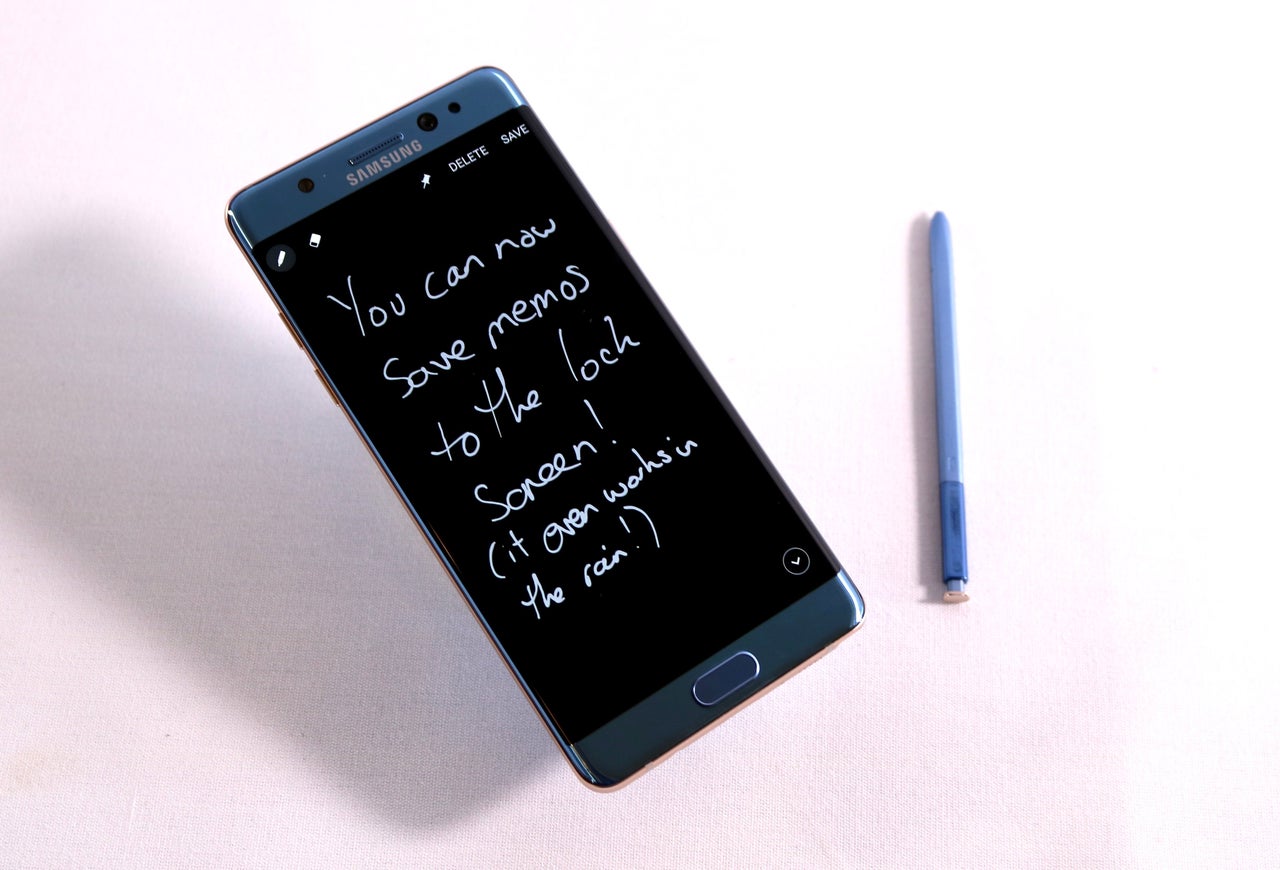 A more useful feature however is the always-on display memos. This allows you to pull your phone out, take the stylus out and leave short memos on the screen without needing to unlock the phone.
Where some features seem needless, others are logical and useful. Samsung has pulled together its collection of stylus-focused apps into just one app called Samsung Notes. This helps give the S Pen a more definite purpose and we're looking forward to giving it a proper test.
Samsung Galaxy Note 7: First Impressions
We've only had a short play with the Note 7 and there are many important questions that still need to be answered including battery life, how hot it gets during intense use and indeed whether or not having a HDR display really matters.
For the moment however, consider us impressed. Samsung's taken the best ideas its ever had and turned them into an extremely powerful productivity device. All that remains to be seen is just how productive we become.
The Best Smartphones Of 2016 So Far:
Apple iPhone 7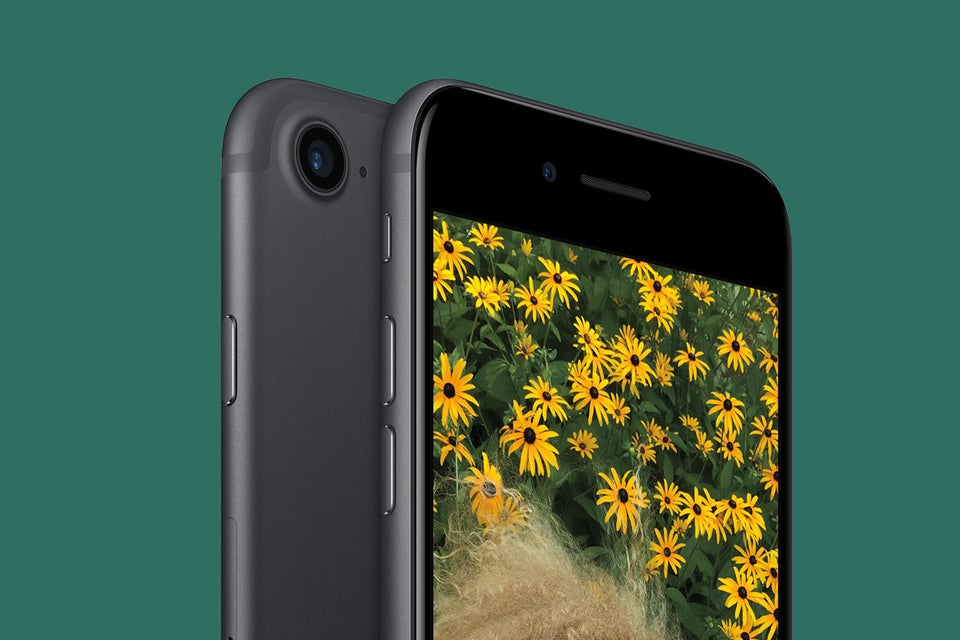 Google Pixel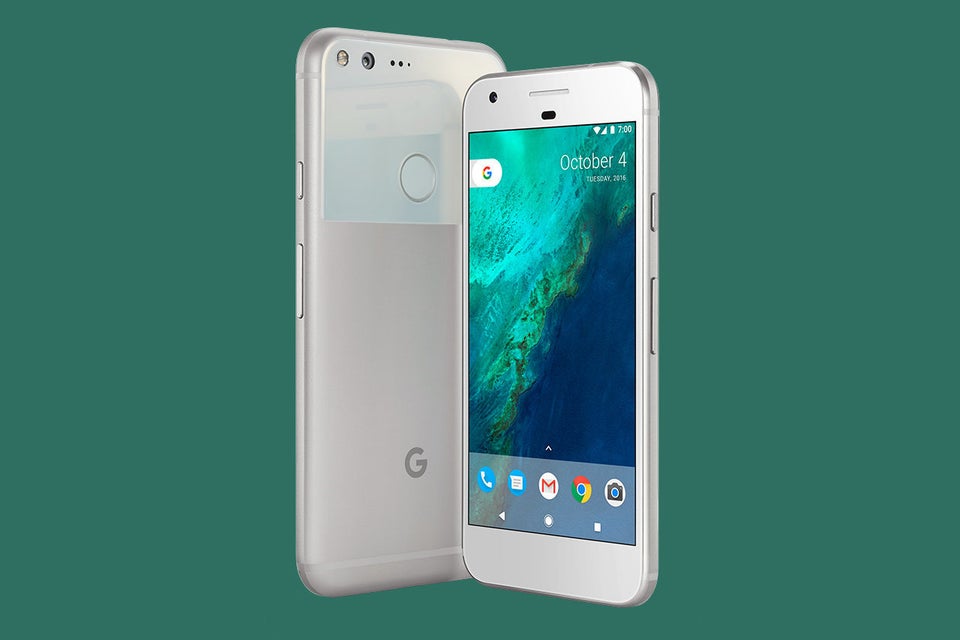 OnePlus 3T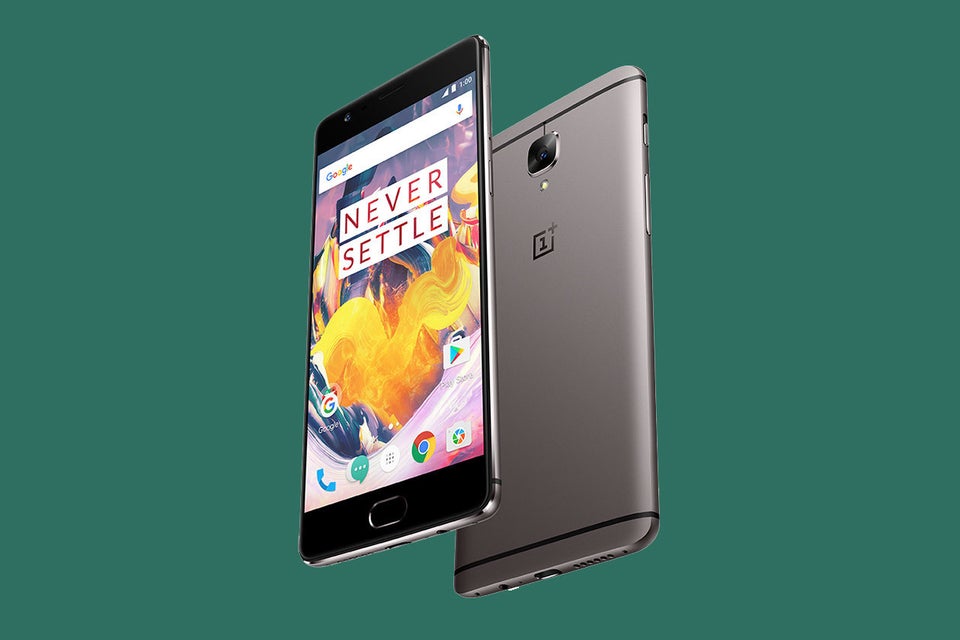 Samsung Galaxy S7 edge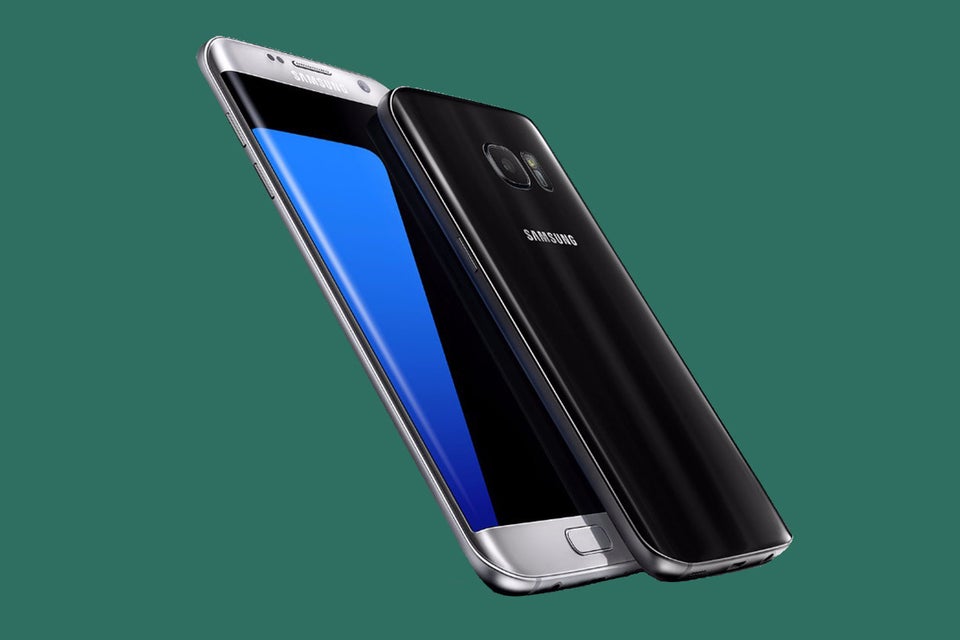 Bloomberg via Getty Images
Apple iPhone SE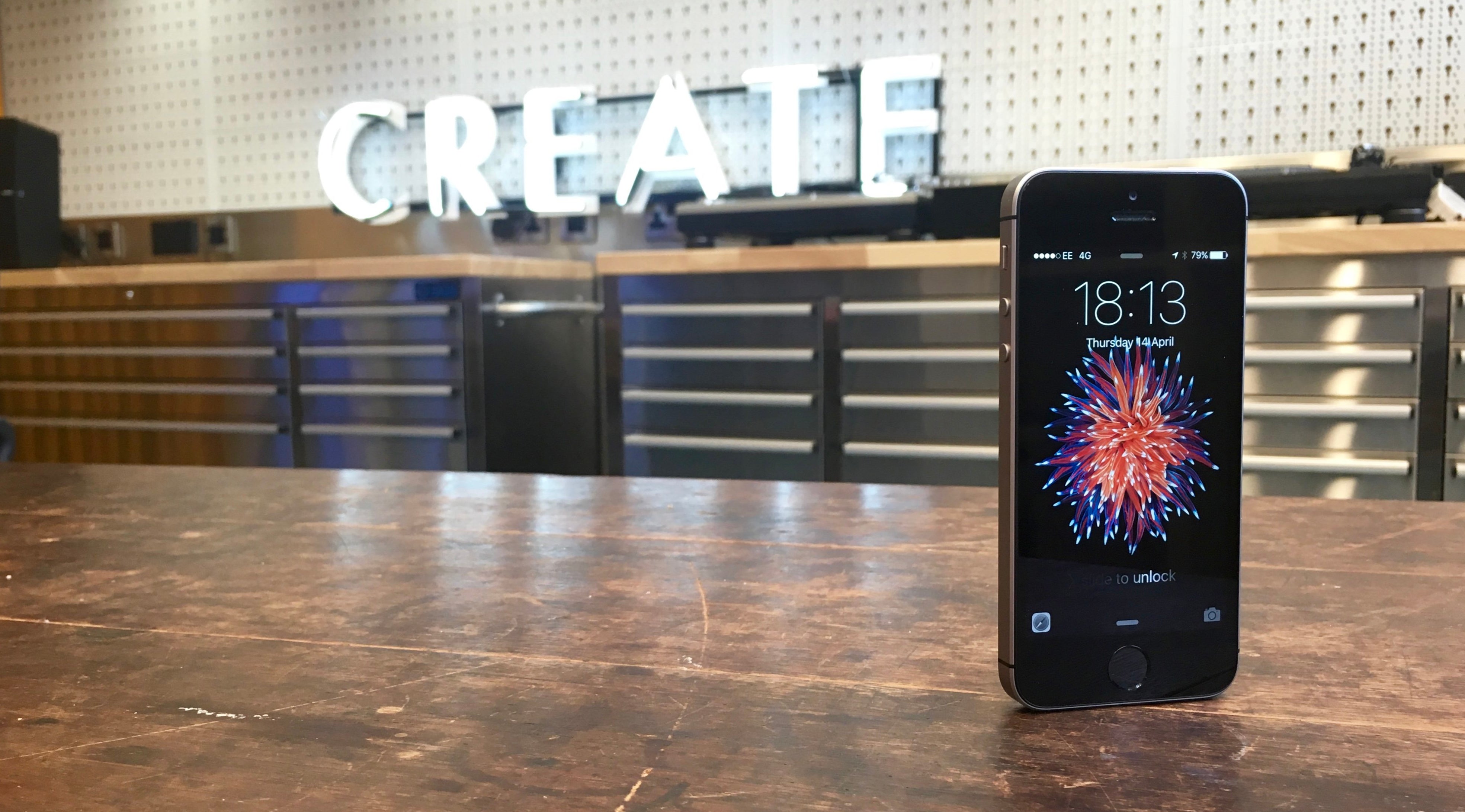 LG G5
Huawei P9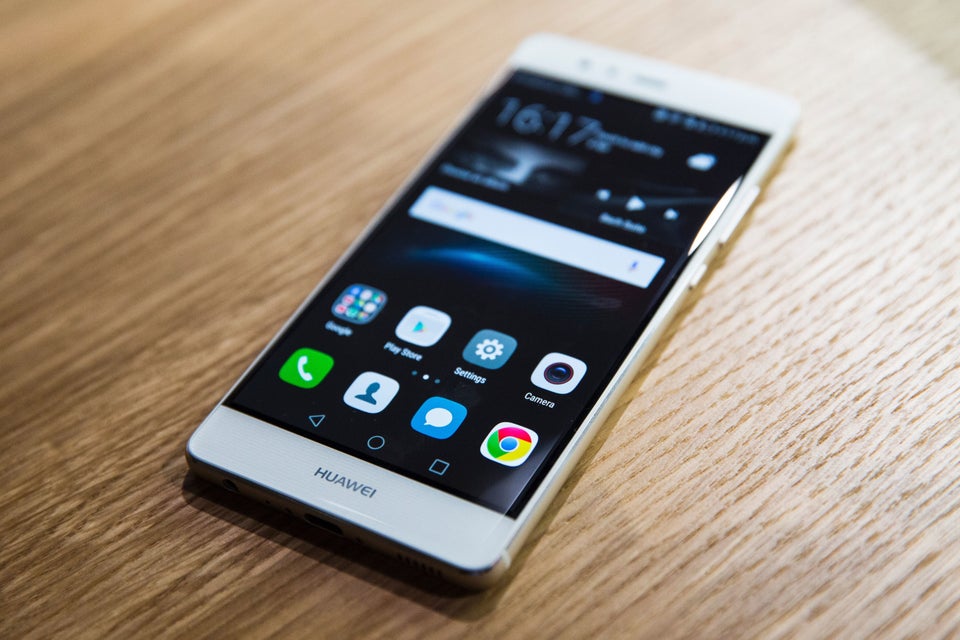 JACK TAYLOR via Getty Images
Google Nexus 5X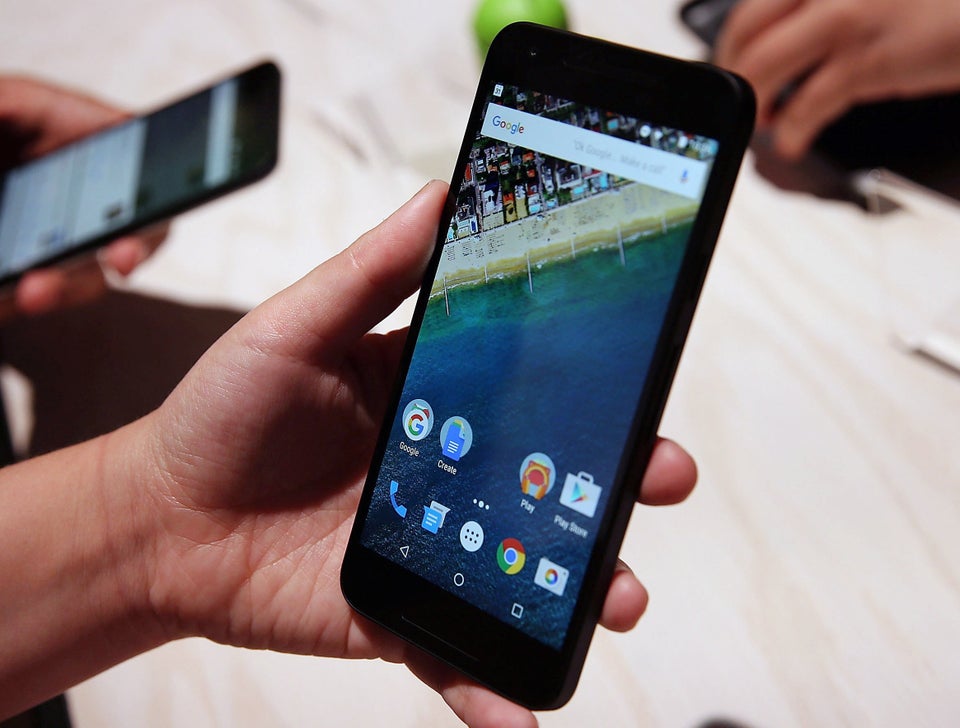 Related