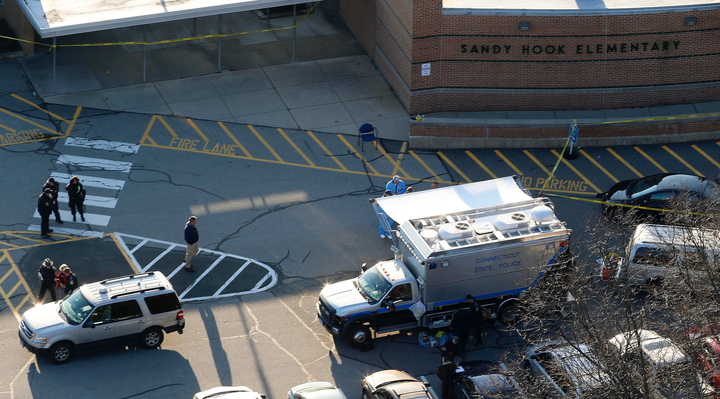 Sandy Hook Elementary School has been evacuated after a bomb threat on the sixth anniversary of the massacre that killed 20 children and six educators.
Police in Newtown, Connecticut, said the threat was made at around 9am local time on Friday and pupils were sent home for the day.
Lieutenant Aaron Bahamonde said there is a heightened level of anxiety in the town on the anniversary and the school superintendent decided to cancel remaining classes.
It is unclear whether the alert was related to bomb threats reportedly made nationwide on Thursday.
The school building where the shooting happened on 14 December 2012 was knocked down and a new one was constructed on the same site.
A number of the parents who lost their children in the massacre have shared heartbreaking tweets to mark the anniversary of their deaths:
Jesse Lewis, who lost his little brother, has also posted.
Calling for Americans to campaign for tougher gun laws, he wrote: "The best way to honour the victims is to make sure your local schools are secure so it doesn't happen again."