A video by the parents of the Sandy Hook school massacre highlighting the signs of gun violence has been praised for attempting to change attitudes on the issue.
On December 14, 2012, 20-year-old former student Adam Lanza killed 20 students and six adults at Sandy Hook Elementary School after shooting his mother dead that morning.
The two and a half minute film, which has had nearly four million views so far, follows the story of elementary school student Evan, who develops a crush on an unknown girl who leaves him love notes in the library.
After weeks of searching, Evan finally meets his mystery girl - only for a gunman to walk into the packed school gym.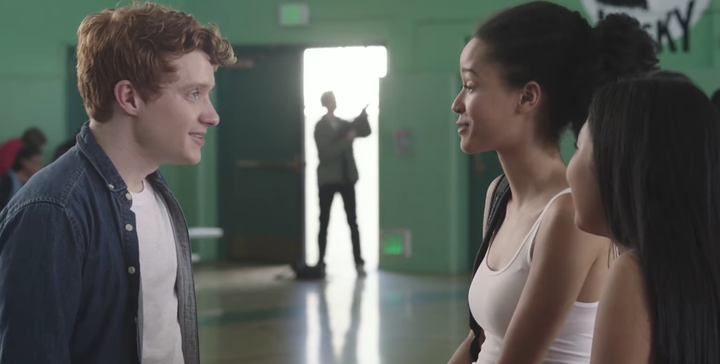 The video, made by the parents of the students killed in the shooting ahead of the tragedy's fourth anniversary, warns that gun violence is preventable.
"While you were watching Evan, another student was showing signs of planning a shooting," the screen reads after terrified teens run from the gunman.
The video replays earlier scenes of Evan pining over his love interest, highlighting the young gunman in the background.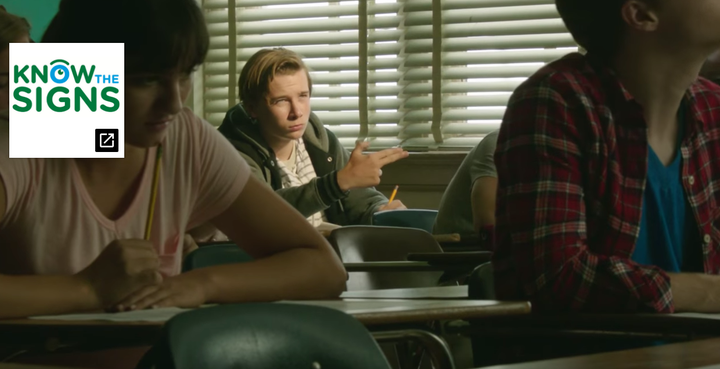 While Evan looks for his crush, the troubled teen is seen watching videos of shootings, posing with guns in Instagram pictures and making shooting signs with his hands.
The video from the Sandy Hook Promise group ends with the message: "Gun violence is preventable if you know the signs."
Nicole Hockley, whose son Dylan died in the shooting, told the BBC: "When you don't know what to look for or can't recognise what you are seeing, it can be easy to miss warning signs or dismiss them as unimportant.
"Everyone has the power to intervene and get help. These actions can save lives," she added.
According to the Gun Violence Archive, an estimated 425 people have been killed in 362 mass shootings in America so far in 2016.
Thousands of people have shared their support for the project:
However, others have said the video puts too much emphasis on guns.
One woman commented on the film: "Although this is heart wrenching, I would not put the full blame on guns. You can take guns out of the picture, but if a unstable, angry, careless individual had the urge to commit a mass killing do you not think they could find other means to do so.
"Guns are a tool. They do not kill people. People kill people."