Sandi Toksvig has spoken candidly about the "terrifying" moment she came out to the British public as a lesbian.
Toksvig, who is a writer, actor, comedian and co-founder of The Women's Equality Party, said her brave announcement in 1994 was met with death threats and hatred.
"It was terrifying, we had very unpleasant death threats, we had to go into hiding with the children for two weeks," she recalled. "We had to have police protection and security."
Despite it being a horrific ordeal for her family, Toksvig's bravery was met with hope and gratitude among the LGBT community, as it helped others find the courage to come out as gay.
She recalled: "I began to get letters from women saying, 'I'd never dared, and thanks to you I'm now going to say something'."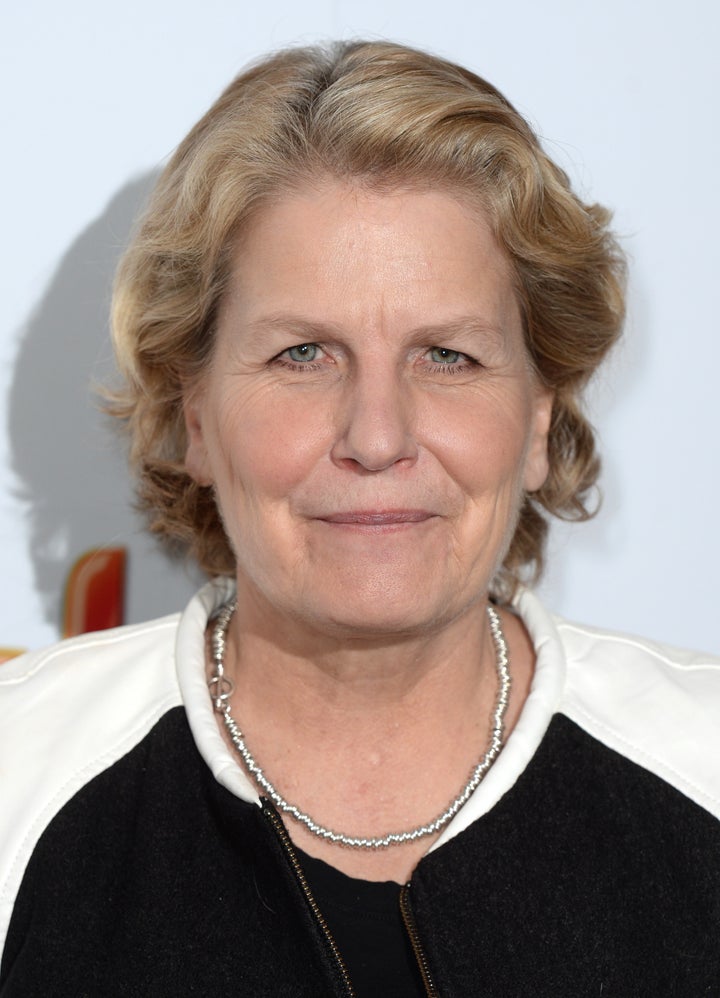 Speaking exclusively to Makers UK, Toksvig said she knew from an early age that she was gay. She said she felt "awkward" and "uncomfortable", particularly as there weren't any role models for gay people growing up in the Sixties and early Seventies.
"Nobody talked about it," she explained. "It brings out the humour in you because that's the defence mechanism. People don't ask you a question about a boyfriend or a partner if you come back with a funny remark."
Toksvig grew up in New York and was accepted to study law at Cambridge University in 1976.
"I wanted to be a great lawyer," she said. "I wanted to be a human rights lawyer. But what I discovered along the way is that it's perfectly possible to fight injustice and seek better human rights for everybody in ways other than through the courtroom.
"And maybe sometimes people pay more attention if you do it through humour."
After graduating, Toksvig began performing in plays and musicals. It wasn't long before she'd cemented her name among some of Britain's most well-known performers.
In 1994, she decided to speak publicly for the first time about her sexuality.
"As far as I know there wasn't a single, out woman in British public life," she recalled. "By then I had three children - very young children - and I wasn't prepared for them to live with a secret.
"Everybody said my career would be over and that I would never work again and that's the risk I was willing to take because I wanted them to be proud.
"I didn't want them to grow up thinking there was anything, at all, to be ashamed of having two mums."
Watch her full interview above.